Goodbye 2020 and hello 2021! We're hoping the new year would be better than the previous one, and we'd like to think these amazing drops from Netflix this January 2021 would set the tone for the rest of the year. You can enjoy some comedy, drama, classics, darker nostalgic adaptations, witty documentaries, and more to celebrate the new year.
What Happened to Mr. Cha?
Famous in the 90s for being a gentle, charming, and overall ideal man, Mr. Cha is now simply a has-been who cannot let go of his glory days while hoping someone would cast him once again. But when he visits a gym and takes a shower there, the building collapses and he remains stuck beneath the debris, waiting for someone to rescue him. While he's naked.
Available on January 1 on Netflix.
The Grinch
Based on the classic story by Dr. Seuss, this adaptation follows the Grinch as he grows increasingly grumpy about all the cheer and celebration during the holiday season. So he does what he does what he thinks he should: ruin Christmas for his village. Until a generous little girl comes along to change his heart.
Available on January 1 on Netflix.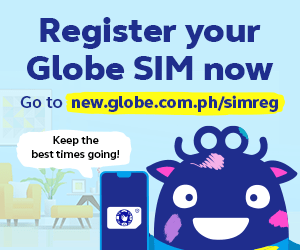 Pieces of a Woman
Award-winning actress Vanessa Kirby stars as a grief-stricken woman struggling to deal with the emotional fallout of a heartbreaking home birth. She tries to find her way out of the torrent of her emotions, withdrawing from her husband and her family, all while standing in court to face the midwife who lost her child.
Available on January 7 on Netflix.
Lupin
Inspired by the adventures of Arsène Lupin, a character created by French novelist Maurice Leblanc, gentleman thief Assane Diop sets out to find the truth behind his father's unjust death after his father was accused of a crime he didn't commit.
Available on January 8 on Netflix.
History of Swear Words
Reacting to small things like stubbing your toe or cursing the current situation we're in, swearing has been part of our everyday lives. This is the f*cking sh*t we use to express our extreme emotions. Nicolas Cage breaks down the history and etymology of these unfortunately very familiar words.
Available on January 5 on Netflix.
Fate: The Winx Saga
A complete opposite of the original comics, Fate: The Winx Saga is described to be a "darker and edgier" adaptation. A group of fairies attending the magical school of Alfea has to learn how to master their powers while dealing with the intricacies of love, relationships, and rivalries and also fighting the monsters that are out to get them.
Available on January 22 on Netflix.
The White Tiger
Based on the bestselling novel of the same name, the film follows the story of Indian driver Balram Halwai as he uses his wit and cunning to rise from the depths of poverty to emerge as a successful entrepreneur at the top of society.
Available on January 22 on Netflix.
The Dig
Based on a true story, wealthy widow and landowner Edith Pretty hires amateur archaeologist Basil Brown, and on her property, they excavate an amazing discovery: the Sutton Hoo burial site. The cast is led by Ralph Fiennes, Carey Mulligan, and Lily James, so you can be sure there is topnotch performance here.
Available on January 29 on Netflix.
Which of these titles are you excited about? Any others you're watching out for? Tell us below!