Valentines came early, and so did Halloween, with Netflix's roster of new flicks and series for July. You get hair-raising horror films but you also get to cleanse your visual (and mental) palate with sweet, romantic movies. If you've watched everything you could for June, it's time to add more to your watch list. What's new on Netflix for this month?
My Amanda (July 15)
Two unusually close friends share every aspect of their lives together but as their own worlds change and evolve, their bond remains the only constant.
What's in between friendship and love? In
My Amanda
, TJ and Amanda, with pet names Fluffy and Fream, respectively, go through the motions of their relationship as best friends while dealing with their own complicated relationships. The film stars Piolo Pascual and Alessandra De Rossi and also marks de Rossi's directorial debut.
My Amanda
is produced through Pascual's production house, Spring Films, which was also responsible for other blockbusters like
Kita Kita
and 
Meet Me in St. Gallen
. Check out 
My Amanda
's
trailer
posted by de Rossi back in 2019.
The Last Letter From Your Lover (July 23)
After finding a trove of love letters from the 1960s, a journalist sets out to solve the mystery of a secret affair. Based on the novel by Jojo Moyes.
Here's for the hopeless romantics. Jojo Moyes' famous 2012 novel is now a movie and you can watch its full glory this July 2021. Gather up the girls and settle into a watch party. The Last Letter From Your Lover stars Shailene Woodley, Felicity Jones, Joe Alwyn, and Callum Turner. In present London, a journalist finds a series of letters detailing a love affair in 1965 that had a tragic ending. But is that really how the story ends?
Trese co-creator Budjette Tan spills some tea on Netflix's adaptation of the comics | #8MinutesWith
Trese co-creator Budjette Tan spills some tea on Netflix's adaptation of the comics | #8MinutesWith
Kel Fabie | Jun 14, 2021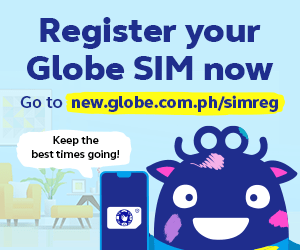 Fear Street Trilogy (July 2, 9, and 16)
'90s kids, these are for you. Inject some spook mid-year with the much-awaited Fear Street Trilogy, based on R.L. Stine's books. Part 1: 1994 (July 2) introduces us to the teens at Shadyside who investigate an evil force responsible for a series of brutal slayings in their town. Part 2: 1978 (July 9) tells the horrific story of a killer's murder spree at Camp Nightwing in Shadyside. A summer of fun turns into a gruesome fight for survival. And finally, Part 3: 1666 (July 16) is a look back at the beginnings of the dark, unspeakable evil behind the powerful curse at Shadyside.
Kingdom: Ashin of the North (July 23)
Tragedy, betrayal, and a mysterious discovery fuel a woman's vengeance for the loss of her tribe and family in this special episode of "Kingdom."
Netflix's first Korean series, Kingdom, has two seasons and counting plus a new spin-off special, Ashin of the North. This series focuses on the mysterious woman named Ashin shown at the end of Season 2. The origins of the resurrection plant, believed to bring the flesh-eating undead back to life, will also be explored. Gianna Jun (Legend of the Blue Sea, My Love From the Star) plays the adult Ashin while Park Byung-eun reprises his role as Min Chi-rok, Head of the Royal Commandery Division.
Watch List: Netflix Thrillers to Watch if You Liked 'Woman in the Window'
Watch List: Netflix Thrillers to Watch if You Liked 'Woman in the Window'
Kyzia Maramara | May 19, 2021
Resident Evil: Infinite Darkness (July 8)
Years after the horrors of Raccoon City, Leon and Claire find themselves consumed by a dark conspiracy when a viral attack ravages the White House.
two weeks until RESIDENT EVIL: INFINITE DARKNESS! here are some brand new images of Claire and Shen May to keep you going in the meantime pic.twitter.com/CermXJ2DUR

— Netflix Geeked (@NetflixGeeked) June 24, 2021
This horror anime series is set in between the events of Resident Evil 4 and 5. It reunites series regular Claire Redfield and Leon Kennedy as they team up to protect the leader of the nation against a zombie outbreak. Infinite Darkness is a CGI movie with a "photo-realistic design similar to the games."
A Classic Horror Story (July 14)
Travelers on a bus are ritualistically murdered one by one in a deliberately meta-horror story, complete with all the expected tension and gore.
Netflix's roster of horror media this July comes from all over the world, including A Classic Horror Story, a film from Italy. True to its straightforward title, the gruesome suspense film follows the story of five friends who get stuck in the woods and must fight desperately to get out alive. Don't be surprised if you find this movie is a mix of all your favorite horror films of all time, after all, you've been forewarned in the title.
Never Have I Ever: Season 2 (July 15)
A new love life, a new classmate, and new reasons to bicker with mom give Devi plenty more ways to make courageous moves… and questionable decisions.
Never Have I Ever returns to the small screen for another season (yay!). The coming-of-age series follows Devi Vishwakumar (Maitreyi Ramakrishnan), an Indian American high school student on a quest to change her social status. Season 2 finds Devi with a dilemma:  who should she date between her hot crush Paxton and her nemesis-turned-love-interest Ben? As if her problems aren't enough, a new Indian girl just transferred to her school and it looks like she'll be stealing the limelight from Devi soon.
Glorious (July 17)
A woman in her 50s begins a passionate affair with a 22-year-old who sweeps her off her feet, but those around them are quick to judge their love.
Angel Aquino and Tony Labrusca's 2018 film Glorious was the talk of the town when it premiered. The premise was nothing new: a woman in her 50s forming a romantic and physical relationship with a man in his early 20s. But it was the jaw-dropping heated kissing scenes that had everyone debating whether they want to be Angel or Tony. In any case, Glorious is still a great watch and an eye-opener on age-gap relationships.
Check us out on Facebook and Instagram and be the first to know about the latest news and coolest trends!