"I think we can all agree that last year sucked," 16-year-old Devi says in the opening scene of Never Have I Ever. If you're someone watching the pilot in the middle of an global pandemic, a community quarantine, and a persistent cloud of gloom and dread, it's easy to think, "I wish I had this girl's high school problems."
Which is exactly why you should check out writer/director/producer/actress/comedian Mindy Kaling's latest brainchild.  Goodness knows we all need a break from *~THIS~*. Scroll on to read our Never Have I Ever review and figure out if it's worth your time.
The story

Our protagonist is Devi, an Indian-American girl who's awkwardly trying to navigate adolescence. Like many other teenagers, she has simple ambitions: 1) to be popular; 2) to make out with a hottie. But the thing is, Devi isn't exactly a cool kid. She and her two best friends — science whiz Fabiola and drama geek Eleanor — are bona fide nerds who are more likely to spend Friday nights studying for big exams (for fun!) instead of hitting up the cool parties. So when she becomes infatuated with the school stud Paxton Hall-Yoshida, she finds that she's got her work cut out for her.
It also doesn't help that she's known as the girl whose father dropped dead during an orchestra performance, the trauma of which led to her becoming mysteriously crippled, only to start walking again out of the blue a few months later. (Yeah, it's a lot, but it all comes together in the end, trust me.)
Our problematic protagonist

Devi Vishwakumar is a Mindy Kaling-brand protagonist through and through. Deeply flawed, she's a flaky, self-centered friend and a brash daughter who's prone to intense bouts of jealousy and rage. And though she may be book-smart, she's shallow and petty AF.
But in spite of all these flaws, you can't help but root for her. This is probably because the show doesn't attempt to make excuses for her bad behavior, even if she has the convenient excuse of a dead dad to fall back on. What we see in the first few episodes is plenty of room for improvement. Does Devi learn from her mistakes and become a better person? You'll have to watch to find out.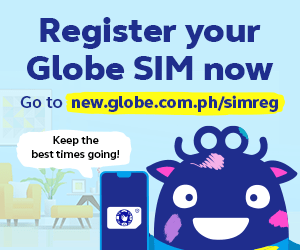 Coming-of-age tropes galore

True to teen romcom fashion, there's no shortage of eye candy. Devi's heart is set on Paxton, the hottest guy in school. He's totally out of her league, but she's a go-getter who's used to aiming high, so that's not stopping her from going for what she wants. (We have no choice but to stan.)
Never Have I Ever follows the rules of a typical teen romcom. It's got the nerdy protagonist, the equally nerdy friends, the annoying arch-nemesis, the hottie with a body, etc. But even with these tried-and-tested formulaic elements, it manages to bring something new to the table.
Coming of age

No teen drama is complete without touching on themes of budding sexuality, and Never Have I Ever is no exception. The show is quite sex-positive, though it doesn't show anything explicit (so you'll be fine watching this with your parents around). Though she makes questionable choices, Devi's desires aren't presented as shameful, but simply as they are: normal.
Navigating the immigrant identity

Though it has all the teen romcom tropes we're all familiar with, Never Have I Ever breaks new ground in that it's the first show of its kind to have an Indian-American protagonist whose Indian-ness isn't zeroed in on as something fascinating and exotic. We see Devi grappling with her cultural identity as an American who happens to be Indian, as well as her family members challenging traditions and breaking stereotypes.
Family matters
Though Devi is boy-crazy and obsessed about getting a love life, the heart of the show lies in the family relationships, especially that of Devi and her mother. They have a complicated relationship marred by harsh words and high expectations, and the tension between the two often makes for an even more riveting watch than the show's romcom bits.
A well-rounded cast of characters

One thing you have to appreciate about the show is how its supporting characters actually got rich back stories; lives that go on when Devi is off doing something she probably shouldn't be doing. They're not just sidekicks, annoying rivals, and love interests, but actually feel like real people.
The bottom line
Though it's full of Never Have I Ever is a delightful distraction. You'll laugh, you'll cry, or at the very least, you'll forget everything else that's going on in the world for a good five hours (if you decide to marathon the whole thing like I did). Whether you're still navigating adolescence or have those years well behind you, it's definitely worth checking out.
Watch the trailer here:
Never Have I Ever starts streaming on Netflix on April 27, 2020.