We may be saying goodbye to the cold breeze we've been savoring for the first few months of 2020, but that means that summer is almost upon us. If you're too busy to plan the perfect summer getaway, why not book a hotel and binge-watch these new shows on Netflix? Staycations are now more fun with popcorn and a lot of series and movies to binge-watch!
Spirited Away

March 1
The story of Chihiro Ogino a 10-year-old girl who moves to a new neighborhood, only to enter the world of Kami a world of Japanese spirits. After witch Yubaba turns her parents to pigs, Chihiro is forced to work in Yubaba's bathhouse to find a way to free herself and her parents from the world of Kami.
The Valhalla Murders
March 13
When an Oslo detective returns to Iceland, he is forced to face his painful past to help a local senior cop investigate the country's first serial murder case. A mysterious photograph adds suspense to the complicated case.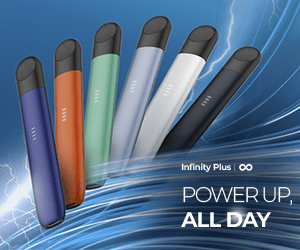 Kingdom Season 2
March 13
After a very thrilling first season, Prince Lee Chang is back to prevent the spread of a mysterious plaque at his kingdom while also stopping Minister Cho Hak-ju's plan to take over the throne.
Rupaul's Drag Race Season 12
February 29
The glamorous drag queens are back! The 12th season of the hit competition promises some juicy and entertaining challenges that will have you glued to your screens. With fabulous and put of this world contestants, this season will definitely be full of glitz and glamour.
Never Not Love You
March 16
The story of two young, reckless, and carefree people who thought they were the perfect couple until life got in the way. This movie will make you realize that no matter how perfect two people may be for each other, sometimes things just don't work out.
Lost Girls
March 13
A mother in search for her missing daughter discovers other unsolved murders of female sex workers. Intrigued by these cases she discovers that it's all linked to the Long Island serial killer. A story of love, loss, and anger, Lost Girl will have you glued to your seats in anticipation.
Sitara: Let Girls Dream
March 8
This short silent film is about a girl who dreams of being a pilot, only to face the reality of her father already arranging her marriage. Sitara will let you experience a different culture through the eyes of a six-year-old.
Spenser Confidential
March 6
This mystery comedy-thriller will have you sitting at the edge of your seat and/or rolling around in laughter. With an all-star cast, who wouldn't want to watch this film more than once?
What shows and movies are you going to binge this month? Tell us below!