In most cities, cinemas are reopening and increasing their accepted capacity under lower alert levels. But if you still want to err on the side of caution, you can always stay at home and enjoy a good ol' Netflix marathon from the comforts of your couch (or bed). Here's what you can stream on Netflix this March 2022:
Note: All dates are subject to change without prior notice.
The Adam Project
This title according to Netflix: After accidentally crash-landing in 2022, time-traveling fighter pilot Adam Reed teams up with his 12-year-old self on a mission to save the future.
This new Netflix movie puts Mark Ruffalo and Ryan Reynolds in a father-son relationship. That might sound odd, given that the two actors only have a nine-year difference between them (Ruffalo is 54, Reynolds is 45). But hear us out: it's because Reynolds is just the adult version of Ruffalo's young son, and he traveled back in time to confront his father and save the world from future disasters. Sounds like an epic, doesn't it? Available on Netflix on March 11.
The Pirates: The Last Royal Treasure
This title according to Netflix: A gutsy crew of Joseon pirates and bandits battle stormy waters, puzzling clues and militant rivals in search of royal gold lost at sea.
This star-studded film follows a band of pirates as they are lured by the promise of fortune and riches, sailing off in the hunt of long-lost treasure. Unfortunately, their journey isn't as smooth as they'd want it to be, as folklore comes to life and after them. The pirate film stars big names in the Korean entertainment industry, including Kang Ha-neul (When the Camellia Blooms), Han Hyo-joo (W – Two Worlds Apart, Happiness), Lee Kwang-soo (Running Man), and Kwon Sang-woo (Stairway to Heaven). Available on Netflix on March 2.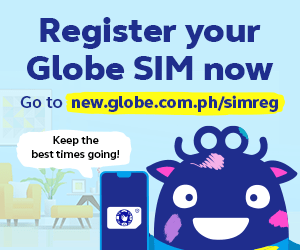 Bridgerton (Season 2)
This title according to Netflix: Duty, desire, and scandal collide when viscount Anthony Bridgerton decides to marry, only to meet his match in his intended bride's headstrong big sister.
The close-knit Bridgerton siblings are back! And they're still trying to navigate the ups and downs of London high society in search of love and happiness — all while trying to evade the attention of Lady Whistledown. This time, the focus is on eldest sibling Anthony as he tries to do his duty as head of the house and marry a well-bred girl. That is, until he gets involved with his intended's sister. To fans of the first season, don't worry — we'll still see a lot of Daphne and the whole Bridgerton fam! Available on Netflix on March 25.
Pieces of Her
This title according to Netflix: A woman pieces together her mother's dark past after a violent attack in their small town brings hidden threats and deadly secrets to light.
Based on the 2018 novel of the same name, this thriller series follows the story of mother and daughter Laura and Andy. Andy gets caught in a deadly mass shooting but is saved by her mother Laura, who fights off the threat effortlessly. As Andy tries to figure out who her mother really is, ghosts from Laura's past come back to haunt them. Available on Netflix on March 4.
Love is Colorblind
This title according to Netflix: When an artist becomes colorblind after an accident, his long-besotted friend tries to help. But two other love interests complicate matters.
DonBelle stars in this teenage romantic film, where a young artist (played by Donny Pangilinan) gets into an accident that leads to him being colorblind. His best friend (played by Belle Mariano) does her best to help him recover. Available on Netflix on March ?.
The Principles of Pleasure


This title according to Netflix: Sex, joy, and modern science converge in this eye-opening series that celebrates the complex world of women's pleasure — and puts stubborn myths to rest.
This documentary doesn't shy away from pleasure. Narrated by actress and comedian Michelle Buteau, this limited series features interviews with sex educators, scientists, therapists, and more just to debunk the myths about women's pleasure. Available on Netflix on March 22.
Birds of Prey (and the Fantabulous Emancipation of One Harley Quinn)
This title according to Netflix: After breaking it off with the Joker, Harley Quinn becomes a target till she teams up with an all-women superhero squad to battle a crime kingpin.
This DC Extended Universe film follows Harley Quinn as she tries to live her own life separate from the Joker. Unfortunately, the enemies she made before are coming to get her, so she recruits some fellow badass ladies to take them down. Available on Netflix on March 1.
K-dramas
My Roommate is a Gumiho
This title according to Netflix: When a young woman swallows a precious bead that would allow him to become human, a 999-year-old nine-tailed fox convinces her to stay close by. Available on Netflix on March 1.
Bad and Crazy
What it's about: An ambitious police officer with questionable morals meets the righteous and crazy K who dreams of being a hero. Available on Netflix on March 28.
Follow us on Facebook, Twitter, Instagram, Tiktok, and Youtube for the l8est entertaining, useful, and informative lists!