Let's start the new month with fresh shows and new seasons of our favorite show; sit back, relax and prepare for an all-nighter as these shows are ready for you to binge-watch:
The Naked Director

https://www.youtube.com/watch?v=t_jqHR_T-E8
August 8
This Japanese comedy-drama is based on the novel Zenra Kantoku Muranishi Toru Den by Nobuhiro Motohashi. The series is inspired by true events that led to the evolution of Japan's porn industry.
Glow Season 3
https://www.youtube.com/watch?v=xQaCxIJX0J0
August 9
The women of the Gorgeous Ladies of Wrestling are back and they're heading to Las Vegas! After Ruth Wilder and Debbie Eagan tried to mend their friendship in season 2, we can't wait to see what's in store for them in the upcoming season.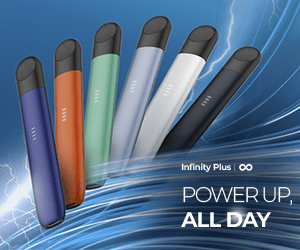 Wu Assasins
August 8
This series follows  Kai Jin, a chef, who gets entangled with a Chinese Triad's pursuit of deadly powers called "Wu Xing". After an encounter with a mystical spirit, Kai soon becomes the Wu Assassin.
Cable Girls Season 4
https://www.youtube.com/watch?v=vhVmgot_8ZE
August 9
Join the ladies of Las chicas del cable as they go through the struggles of working women during 1920. After season 3 ended with a cliffhanger we can't wait to see what happens next.
Mindhunter Season 2
August 16
This season FBI agents Holden Ford and Bill Tench will take on the Atlanta child murders. Better get your popcorns ready because like last season, season two will surely have you at the edge of your seats.
Dear White People: Volume 3
August 2
Dear binge-watchers, the students of Winchester University are back! Dear White People follows Sam, a radio show host, and her friends as they deal with different social issues at school.
Love Alarm
August 22
What if someone creates an app that tells you if someone within 10 meters has feelings for you? Starring Kim So-hyun and Jung Ga-ram, Love Alarm is a story of how a single app can disrupt society.
Mother!
August 9
This psychological horror film tells the story of Mother played by Jenifer Lawrence and Him played by Javier Bardem as their tranquil life is shattered by the arrival of a mysterious couple.
What are you excited to binge-watch this month? Comment below!