Ever run out of cash and there's no ATM nearby? Or did you ever wanted to buy a soda, but the store clerk has no change for you? Can you even imagine lugging around those 20-peso coins the government is thinking about releasing? It's really difficult when the Philippines is practically reliant on cash for any kind of transactions. But there are so many reasons why we would benefit from mobile payment platforms. And we already have so many platforms that would allow us to go cashless. Check out some of them below.
Paypal
As one of the largest digital finance platforms,
Paypal
is accepted for most purchases worldwide with over 19 million online stores as its partner. Most freelancers, especially those working with clients overseas, receive payments through Paypal, making it easier for them to make purchases online, but you can also top up by transferring from your bank account. However, Paypal in the Philippines remain exclusive to online purchases, as the Paypal Debit Card option is not yet available in the country.
GCash
As one of the first-ever fintech platforms in the country,
GCash
(operated by Mynt) has many lifestyle and financial services incorporated into one convenient app. Through GCash, you can pay buy or borrow load, pay bills, book movies, shop online, send or request money, transfer funds from the bank, and even invest. You can also use quick-response (QR) codes found in various establishment from mall-based retailers to neighborhood convenience stores to pay for your purchases.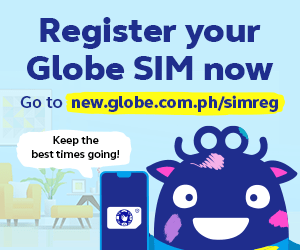 Coins.ph
While more known for being a Bitcoin platform, where users can convert their Philippine peso to purchase Bitcoin,
Coins.ph
also offers
digital wallet services
, including bills payment, phone load, payment requests, cash withdrawal via ATM, and online shopping, among many others. You can top up your wallet through various platforms, including bank transfer, 7-Eleven kiosks, Globe Gcash, SM Bills Payment Center, and many others. Merchants who use Coins.ph include almost every bill payment services (such as banks, utilities, telecom, etc.), Traveloka, and Beep.
PayMaya
Operated by Smart and PLDT, PayMaya is a virtual prepaid card that allows its users to pay bills, shop online, transfer money, book flights, and other services. It also offers customers the option to pay via a merchant's QR code payments. Depending on which telecommunication company you use in registering, the virtual card is powered by Visa or Mastercard, which allows you to use it in establishments or online stores where these two are accepted (i.e. essentially everywhere). If you want a physical card, PayMaya can deliver it straight to your address for a small fee.
DragonPay Credits
Launched in 2010,
DragonPay
targets unbanked customers in an effort to address the need for an alternative payment channel. DragonPay allows users to pay for online purchases other than the traditional methods like a bank account or a credit card by providing several options to the user such as over-the-counter and Bayad Center payments. While the main purpose of DragonPay isn't to be a digital wallet,
DragonPay Credits
is the app's prepaid credits option. You can top up on the mobile app and pay merchants through scanning their QR codes. Unfortunately, this is only available through Android devices so far.
PaidUp
First introduced to the Philippine market in 2016, PaidUp is designed to help small and medium businesses grow with the help of their regular customers through "crowdfunding." With this system, the app helps these local businesses to gain investment, employ more people, and develop their business quickly. PaidUp also allows users to order without the hassle of lining up and pay quickly without the need for cash. If you're a regular customer, you can also get rewards in your favorite PaidUp merchant, which includes CoCo Milk Tea, Jamba Juice, and Xocolat, among over 75 other merchants.
Beep
Primarily used as the transportation card for MRT and LRT, Beep has now expanded to accommodate payments for P2P buses, some select private bus companies, and toll fees in NLEX and Cavitex. With the introduction of the Beep app, users can now consolidate their transactions through their smartphones and use their Beep credits to make purchases in a few retail stores and restaurants, such as FamilyMart and Robinson's Movieworld. Users can top up through LRT and MRT stations, loading kiosks in some bus stations, bayad centers, the Coins.ph app, and others.
GrabPay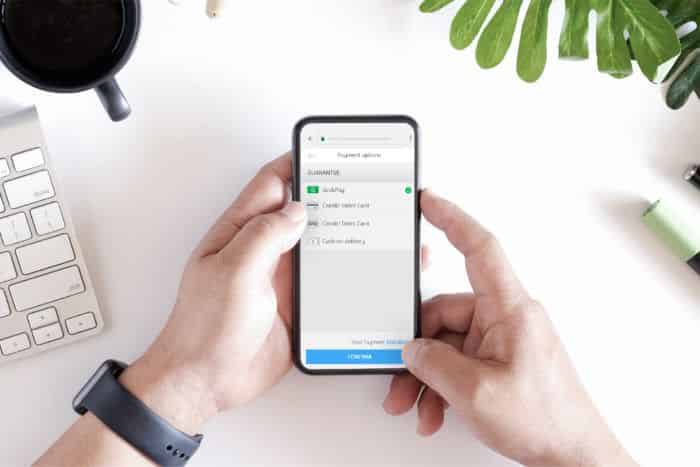 Initially exclusive to Grab services such as Grab Rides, GrabFood, and GrabExpress, GrabPay is now offering payments for prepaid load, online shopping, and in-store purchases. Grab users can link their GrabPay accounts with Grab's partner merchants for easy one-tap payments. If you want to stop yourself from clicking that Add to Cart button so quickly, there is also an option for one-time charges. You can top up your GrabPay wallet through several platforms, including your bank-issued cards and physical establishments like SM Business Center and 7-Eleven.
What other mobile payment platforms are you using right now? Do you think the Philippines can go cashless anytime soon? Let us know below!