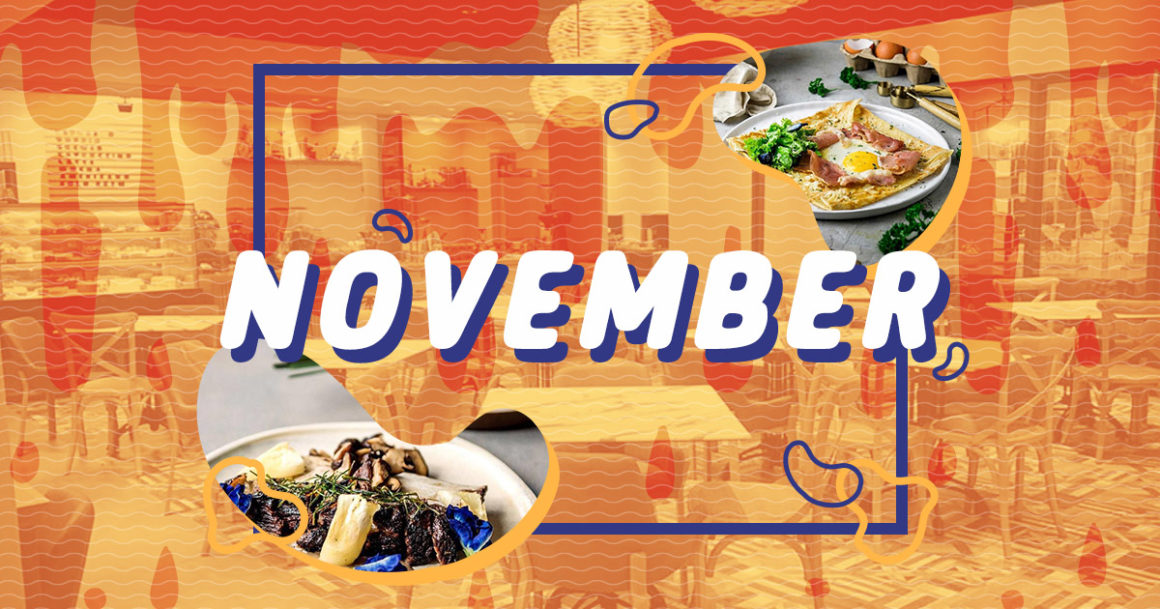 As the penultimate month of the year, November proves to be a pretty busy month, with events, Christmas parties, and reunions being scheduled this early to avoid the holiday chaos. As it goes, this also means popular restaurants will be packed with diners this early which might not be a great experience for those just seeking to relax and enjoy their meals.
So, we've curated a list of newly opened restaurants and cafes you can head to instead to get away from the crowds and to indulge in an all-new experience! Which of these have you already tried?
Ça Va Creperie & Floral Atelier
GF, The Podium, ADB Avenue, Ortigas, Mandaluyong City
(+632) 821 60 91 | Facebook
Open 10 A.M. to 10:30 P.M.
This stunning café will leave you speechless. Adorned corner to corner with plants, greenery, and blooming flora, Ça Va Creperie & Floral Atelier provides a lush environment for you to enjoy sweet delicacies and simple brunches with your companions. It's so bright and refreshing that you might even forget that you're dining inside a mall! Must-tries are definitely the ChocNut Crepe, Spinach & Cheese Crepe, and their refreshing coolers.
Q&A Kitchen + Bar
ACCM Building, 102 San Agustin Street, Salcedo Village, Makati City
(+632) 246 90 69 ext:226 | Facebook, Instagram
Open Monday to Saturday from 11:30 A.M. to 2:30 P.M., 6 P.M. to 10 P.M.
Q&A Kitchen + Bar is the Makati employee's newest after-work spot for delicious, satisfying, and luxury meals. With clients, colleagues, and friends, indulge in European cuisine — from fresh salad and handmade pastas to mouthwatering grilled steaks — or simply enjoy their wine-and-cheese pairings. Or, you can even come in just for their desserts!
Perfy's Gastropub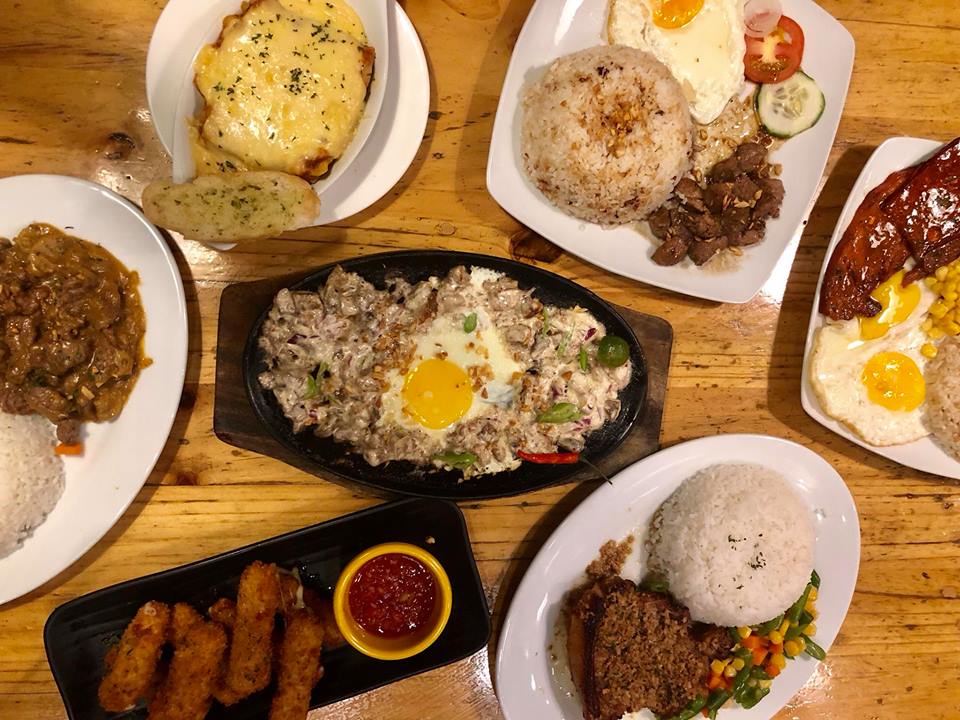 318 Katipunan Avenue, Loyola Heights, Quezon City
Facebook, Instagram
Open every day from 11 A.M. to 2 A.M.
This student budget-friendly restaurant around Katipunan is a great place to relax and unwind over cheap eats. Aside from beers and pulutan, Perfy's Gastropub serves a variety of comfort food, from its dishes to its desserts. Try out their chicken wings, juicy pork steak (aptly named "The PERFchop"), creamy carbonara, and signature apple pie!
Caerus Specialty Coffee + Bistro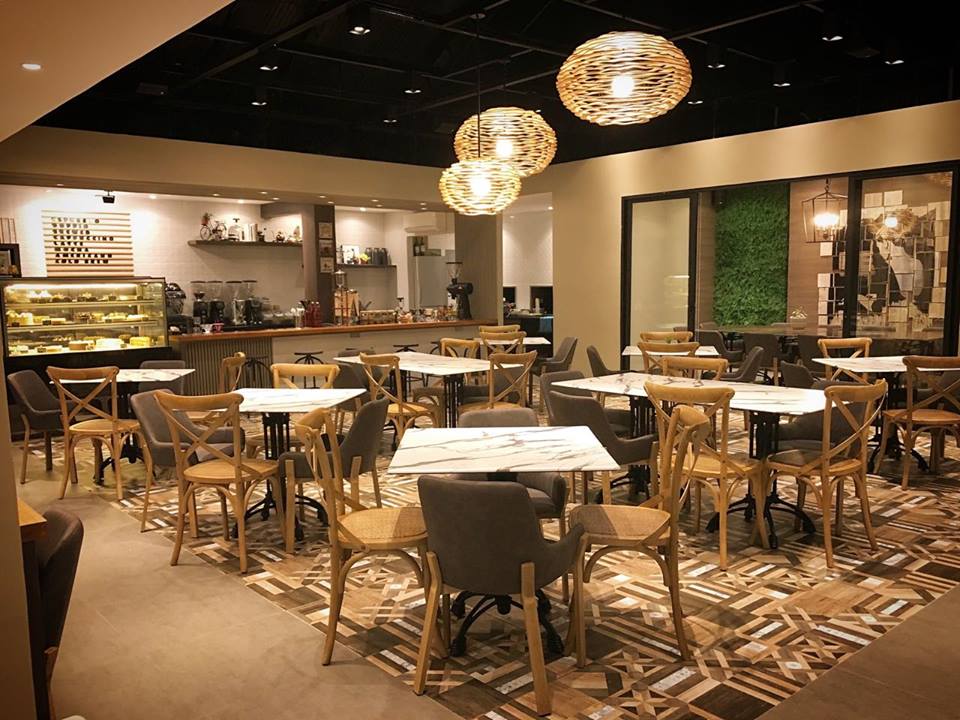 26-A Scout Torillo Corner Sct. Fuentabella Street, Sacred Heart, Quezon City
(+63) 998 539 7468 | Facebook, Instagram
Open every day from 9 A.M. to 12 Midnight
Add this to your list of beautiful, Instagram-worthy coffee shops around the Metro! Caerus Specialty Coffee + Bistro provides a relaxing ambience for its customers to savor its well-curated selection of specialty coffee, as well as its cakes and sandwiches. You'll really get your money's worth here and a handful of great photos as well!
Chao Shan Beef Taste
GF, Three Central, Valero Street, Salcedo Village, Makati City
(+632) 478 42 84, (+63) 926 646 0152 | Facebook, Instagram
Open every day from 11 A.M. to 2 A.M.
For authentic Chinese hotpot around Makati, head on over to Chao Shan Beef Taste at Three Central! There are plenty kinds of beef to choose from, as well as a variety of vegetables, which you can cook in your choice of broth. They also serve different kinds of rice and noodles to go with your meal.
Tip: Eating weekday lunch with a group? Save up and get a set meal good for three, six, or ten!
Bursst Grill House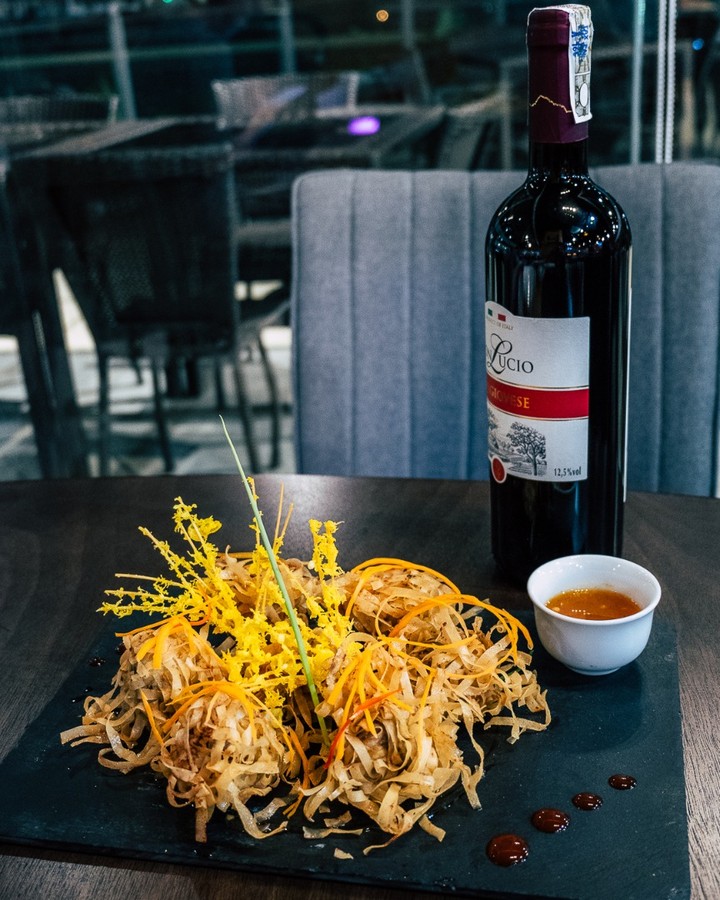 2F, Circuit Makati, Olympia, Makati City
(+632) 745 53 02 | Facebook, Instagram
Open every day from 11 A.M. to 10 P.m.
Gorge down like a true carnivore on Pinoy and Spanish dishes cooked straight from the grill house. Indulge in savory lamb chops, ribs, seafood, and chicken when the hunger horrors strike, or celebrate with friends and family over well-loved comfort food crispy pata and pancit canton. There are also vegetarian dishes, hearty paellas, and a selection of simple yet sweet desserts.
Muang Thai
138 Malakas corner Matalino Street, Diliman, Quezon City
(+632) 426 41 23, (+63) 995 811 9627‬ | Facebook, Instagram‬
Open every day from 11 A.M. to 10 P.M.
Feast your eyes on Instagrammable meals that taste just as good as how they look. Muang Thai, which just reopened with a revamped look and menu, serves authentic Thai dishes perfect for Thai cuisine lovers and those who'd love to experience it more. Try out the Thai classics Pandan Chicken, Pad Thai, Spring Rolls, and Tom Yum, and explore dishes like the Khao Kluk Kapi, Yum Pla Dook Fu, and — what we regard as the star of the restaurant — the Frozen Thai Milk Tea!
Tres Chickas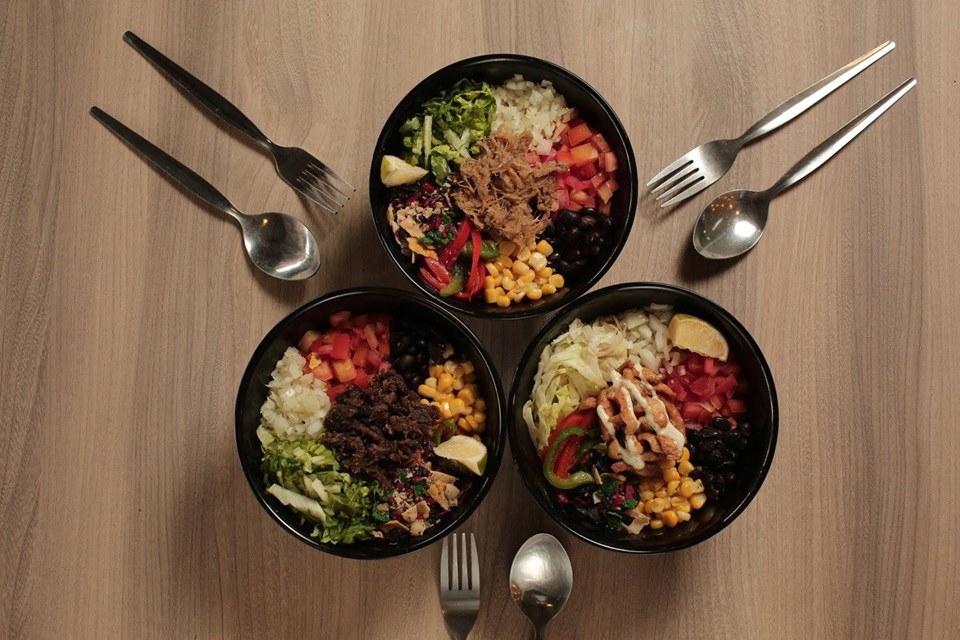 GF, 51 Magiting St. Teacher's Village, Diliman, Quezon City
(+632) 246 90 69 ext:383, (+63) 906 007 8113 | Facebook, Website
Open Sunday to Thursday from 12 NN to 8 P.M., Friday to Saturday from 12 NN to 10 P.M.
This humble Mexican joint just moved to their new home along Magiting Street of Teacher's Village and added a few more items in their menu of affordable and satisfying dishes. Students around the area can head on over to indulge in pizzadillas, burrito bowls, nachos, and chicken wings — all for a price of less than PHP 200!
Tip: If you're a lover of chicken wings, try out Tres Chickas' Unli Wings and Rice promo every weekday from 12 NN to 4 P.M.
Which ones are you most excited to try? Share them in the comments down below!