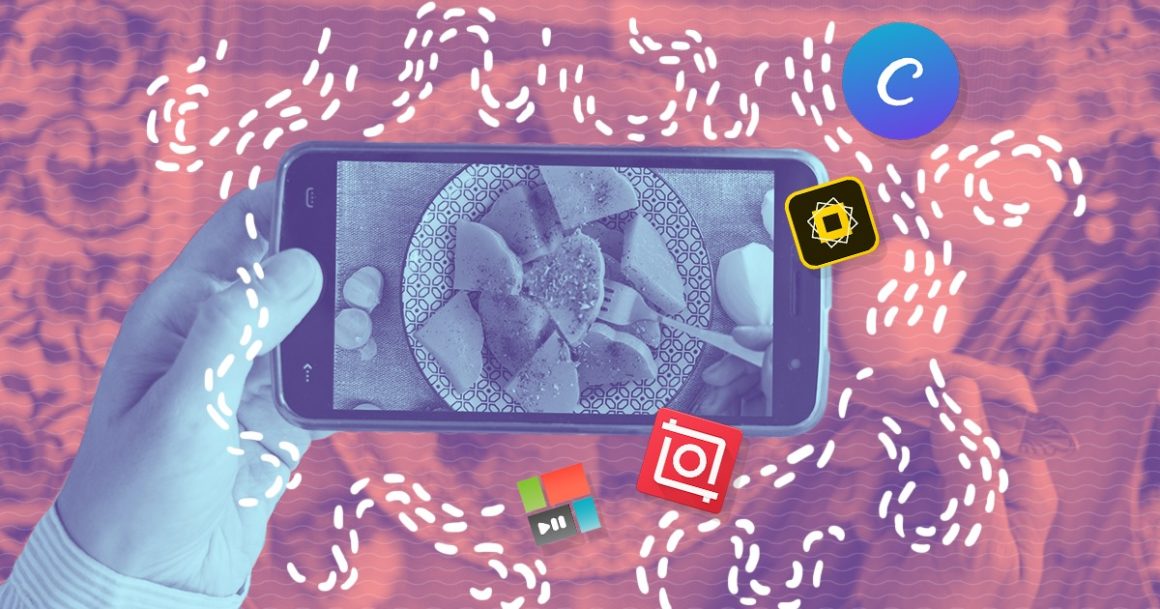 On the Instagram battlefield, having a well-curated feed isn't enough anymore. If you want to wow your followers and engage more users, you gotta have amazing Stories to boot. And by "amazing," we mean attention-grabbing day-long narratives that are not just pretty to look at, but also worth one's 15 seconds. Here, we list down eight editing apps that will up your game on Insta Stories:
Canva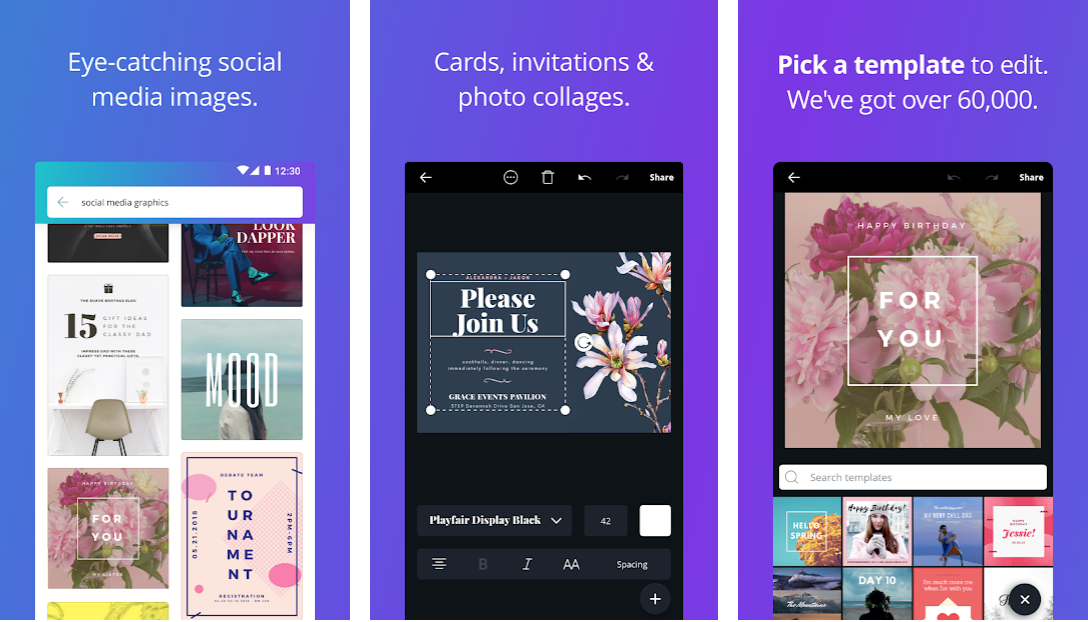 Fast and fuss-free, Canva will easily become your go-to editing app. It has a generous selection of free templates that you can customize with your own pictures, choice of graphics, text and other elements.
Adobe Spark Post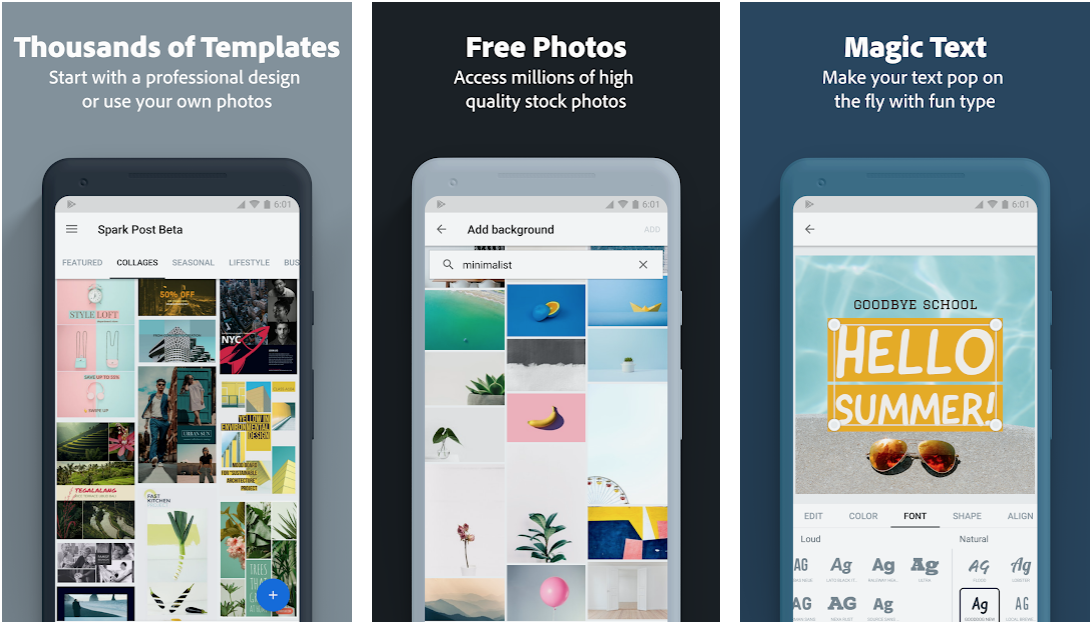 You'll go gaga with Spark Post's collection of templates. From collage styles, to seasonal motifs, to themed layouts, it has something for everyone. Simply "remix" the template you fancy to experiment with color palettes, effects, filters, and more!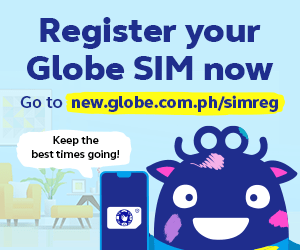 Unfold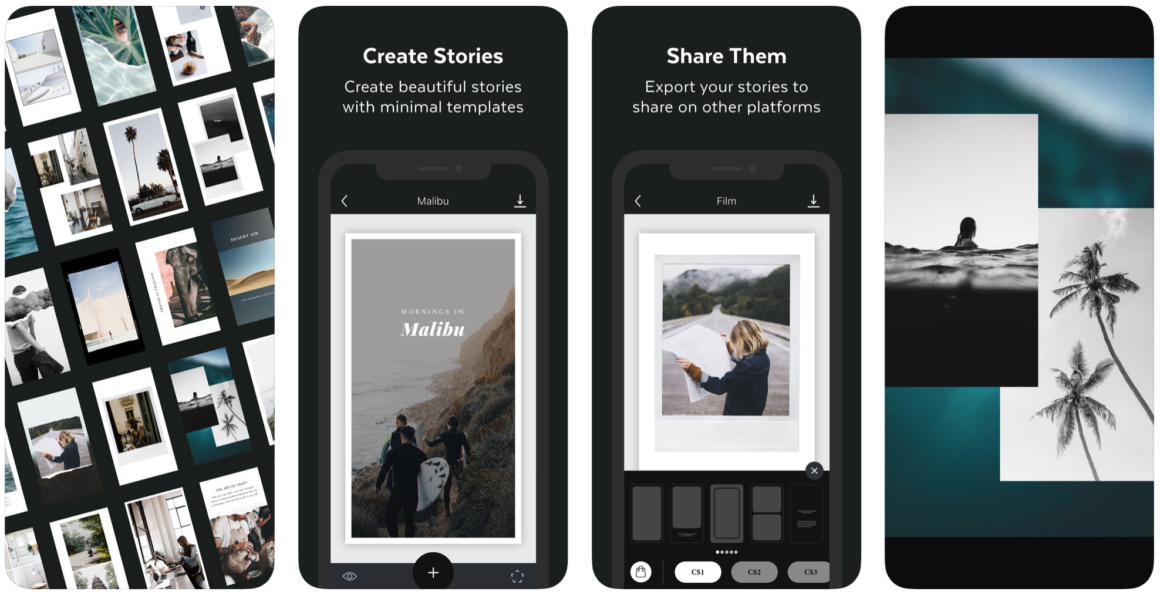 If you're into the concept of minimalism, this is the app for you. Clean, modern, and sophisticated, Unfold's tasteful templates are inspired by layouts of various editorials and independent magazines. No wonder it's a favorite of influencers and discerning Instagram users alike.
InShot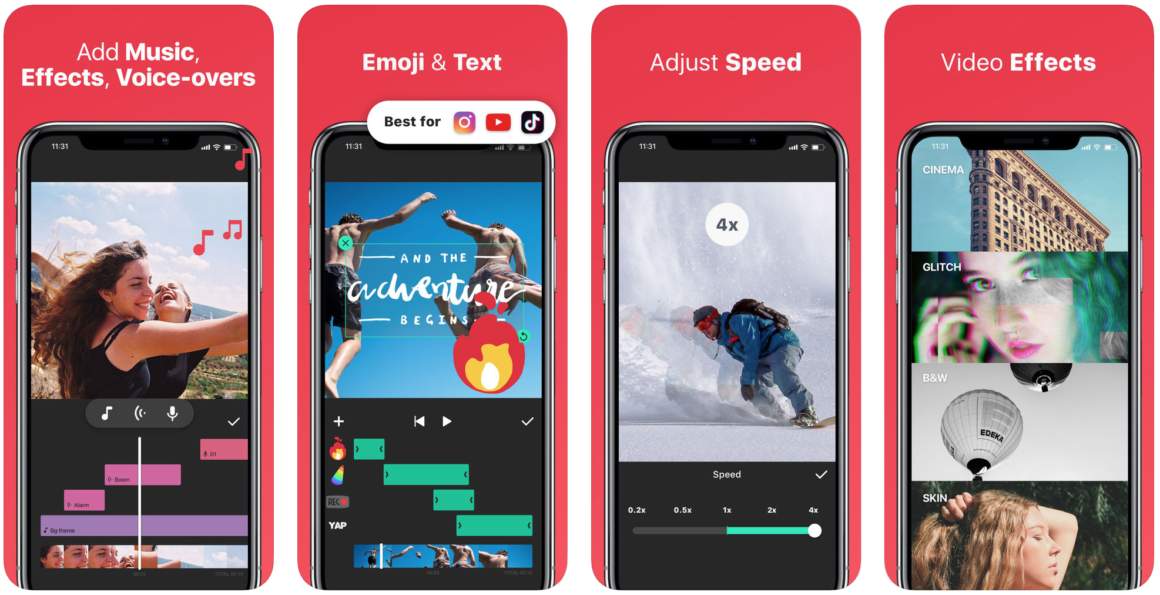 Looking for a trusty video-editing app? You might want to download InShot. This easy-to-use application allows you to convert any video you have into Instagram Story's 9:16 aspect ratio, string clips together, tweak your video's speed, apply text, add background music – among many others.
PicPlayPost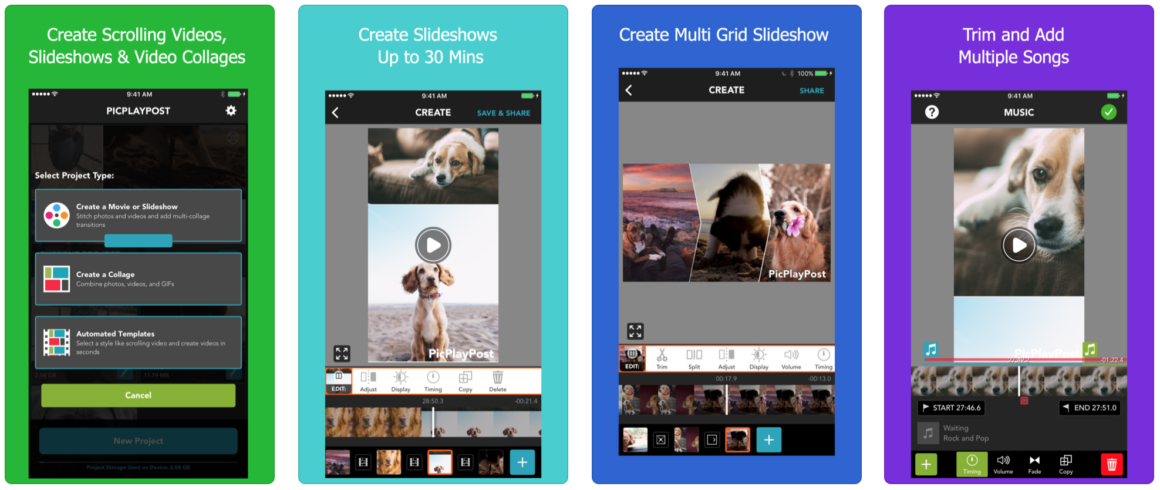 Newsflash: Collages are not for pictures only! PicPlayPost is an app that enables you to create a collage with multiple videos and images from your gallery. It has several layouts that you can choose from, as well as tools that allow you to add music to your story.
StoryArt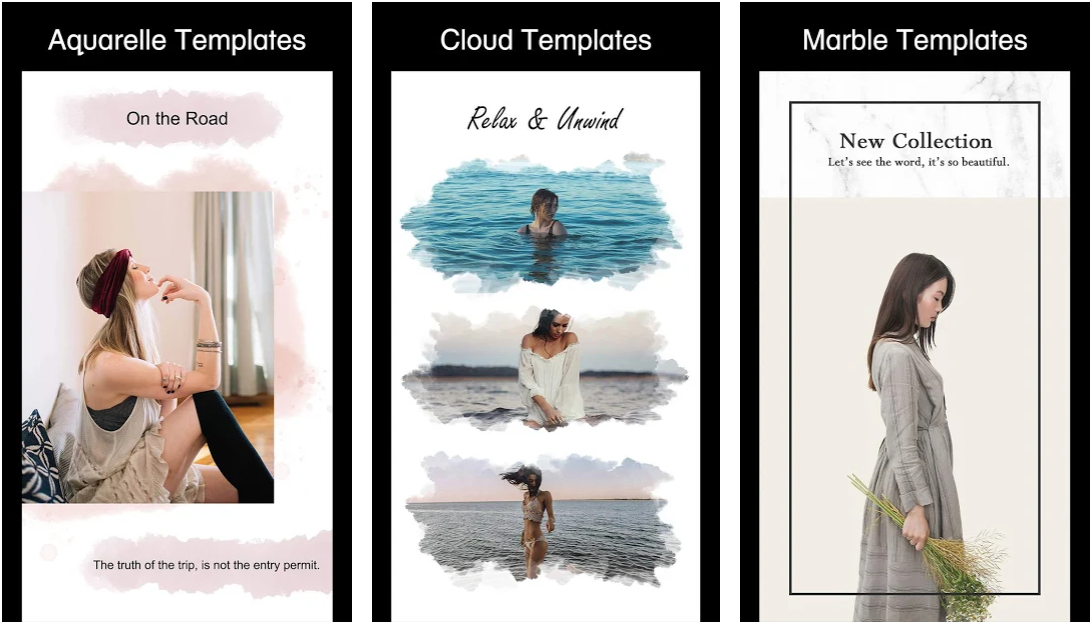 StoryArt brings a burst of colors and textures to your stories. Choose from their wide array of templates and layouts, then customize them to your own liking using stickers, fonts, and your own images.
Huji Cam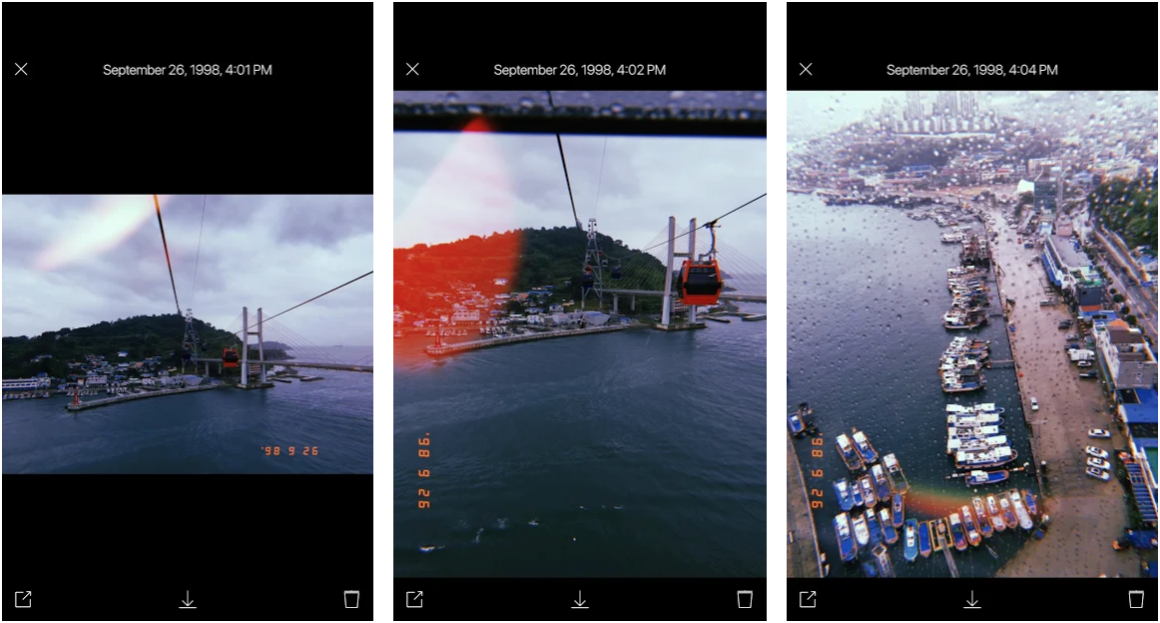 Faux vintage film photos are all the rage these days. You've definitely seen a number of the people you follow post pictures reminiscent of those from the good ol' analogue days – light leaks, date stamps, and all. Huji Cam is one of the many apps you can use to achieve that look.
Preview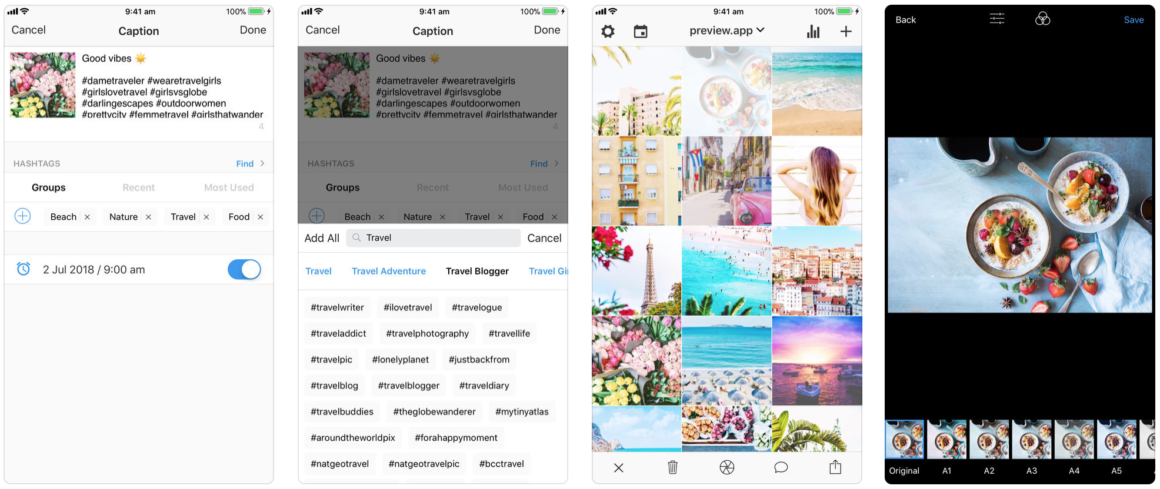 Keep all your planned post organized with the Preview app. It also helps you schedule your stories in advance. All you have to do us upload your pictures and videos in the app, fix their order and set the exact date and time you wish to post them. While it doesn't automatically post your material, it will send you a notification when it's time for you to post.