There's nothing scarier than being told "Walang ulam."
Okay, maybe there are, but having no ulam at home is still a pretty frightening thing. So when the hunger horrors come, check out these 8 newly opened restaurants, cafés, and food spots for the month of October!
Crazy Cone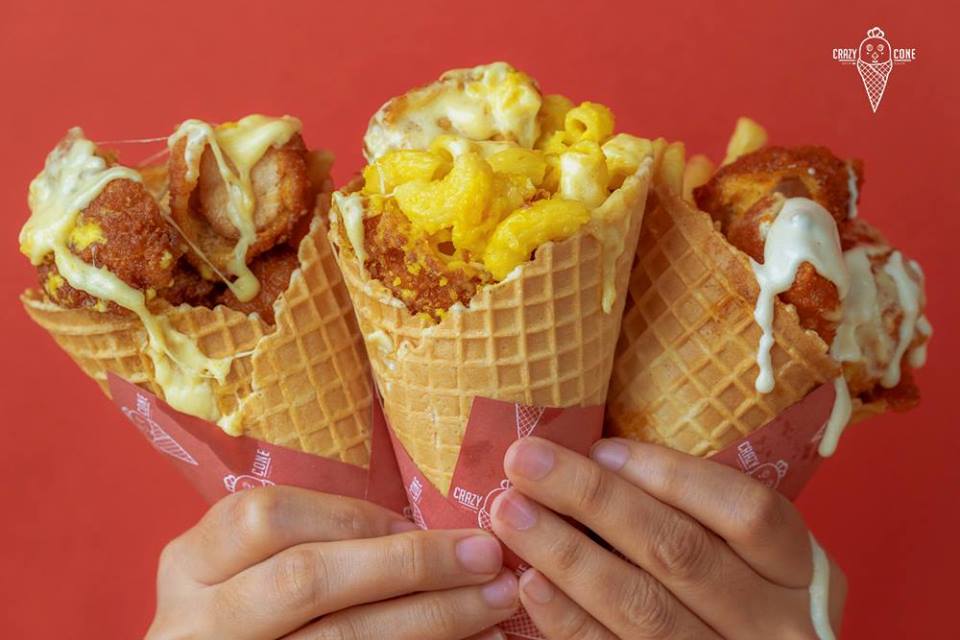 StrEat: Maginhawa Food Park, Teachers Village, Quezon City
Facebook, Instagram
Open every day from 5 P.M. to 2 A.M.
Crazy Cone, located within StrEat: Maginhawa Food Park, is all about taking away the hassle of eating stomach-filling snacks with utensils. Here, you'll be able to indulge in freshly-made chicken and waffles presented like a savory ice cream topped with your choice of "crazy combinations". Try their bestseller, the Cheese Overload: parmesan flavored chicken topped with mac and cheese and mozzarella.
Noor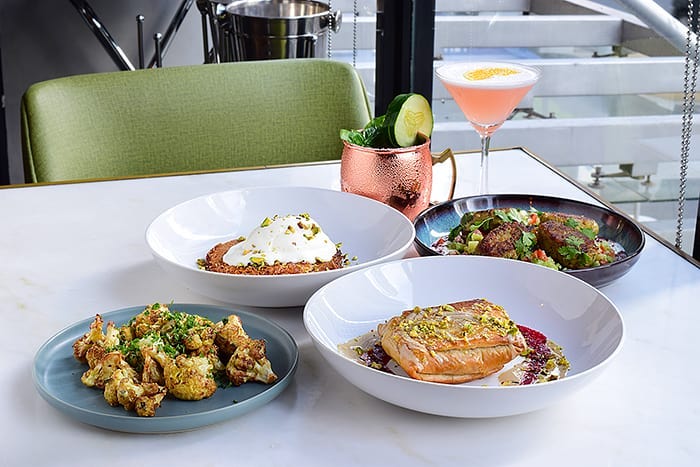 Forbeswood Heights, Forbes Town, Fort Bonifacio, Taguig City, Bonifacio Global City
(+63) 956 156 3426, (+63) 947 205 3718 | Facebook, Instagram
Open every day from 6 P.M. to 12 midnight
Modern Mediterranean restaurant Noor is the newest romantic date spot that's set to impress even the most blasé of people. Be instantly enthralled by Noor's cozy and elegant ambiance, and then by the delectable selection of Mediterranean dishes best paired with a glass of wine or with any of Noor's signature cocktails.
Takaw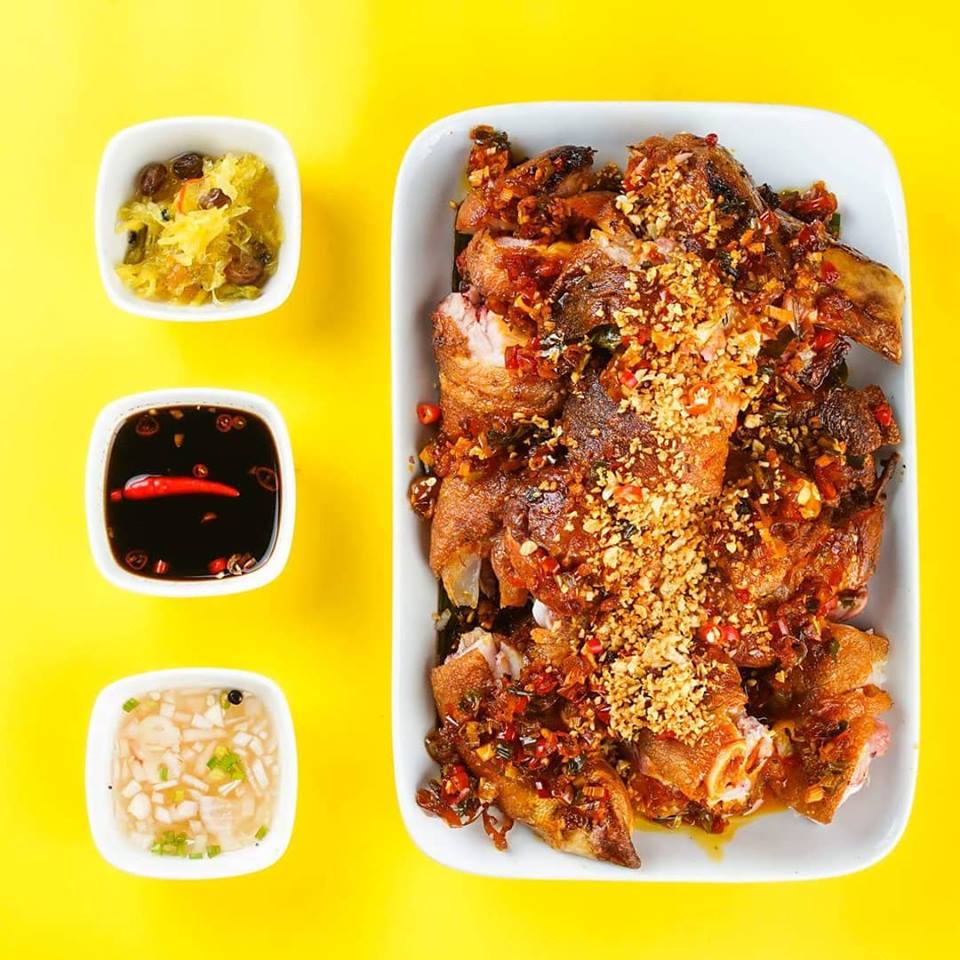 Ground Level, Art Plaza, Greenhills Theatre Mall, San Juan City
(+632) 903 45 80 | Facebook, Instagram
Open every day from 11 A.M. to 10 P.M.
Go back to basics with this new Filipino eatery located at Greenhills Theatre Mall. Takaw serves quality Filipino classics and favorites, from sisig to lumpiang sariwa, from dinuguan to crispy pata, all of which you can unapologetically gorge on with gusto during petsa de peligro.
Zippy Grand Café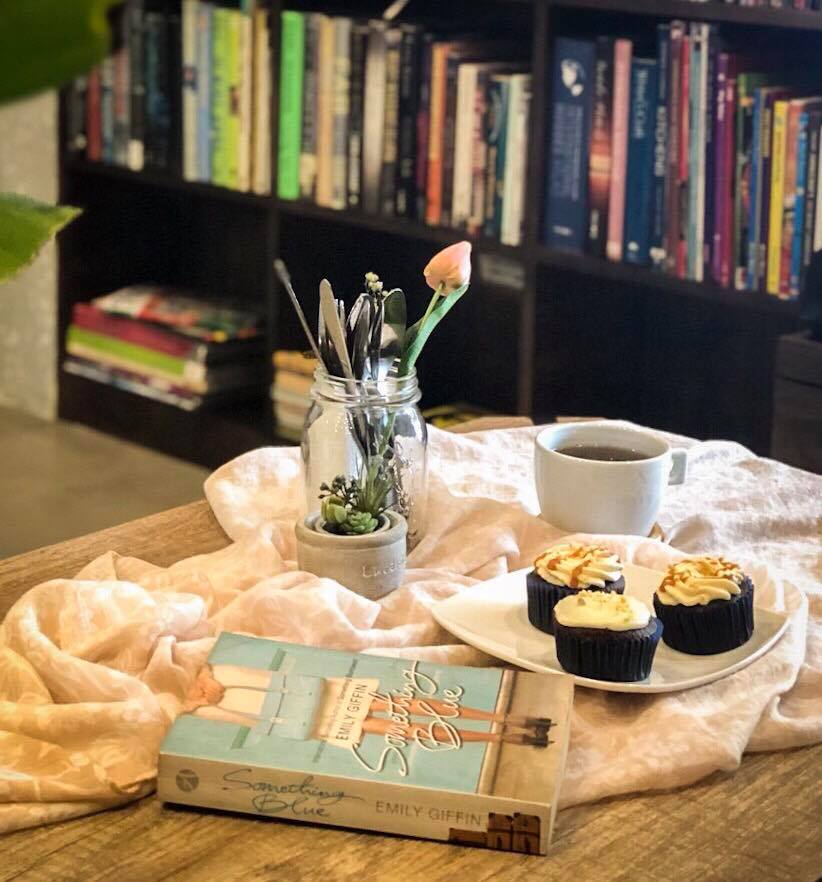 4A P. Burgos Street, Malinao, Pasig City
(+632) 917 31 33 | Facebook, Instagram
Open every day from 10 A.M. to 9 P.M.
There are two things women love to pamper themselves with: a relaxing mani-pedi, and a sinful dessert. Zippy Grand Café is where you can get the latter after you treat yourself with the former at their sister company Lush Nails Studio. It's a place that reels you in with its stylish and elegant interior and makes you stay with its menu of comfort food, cold drinks, and homemade cakes and desserts. It's a great café to stay awhile during lazy weekend afternoons.
SOMA Coffee Co.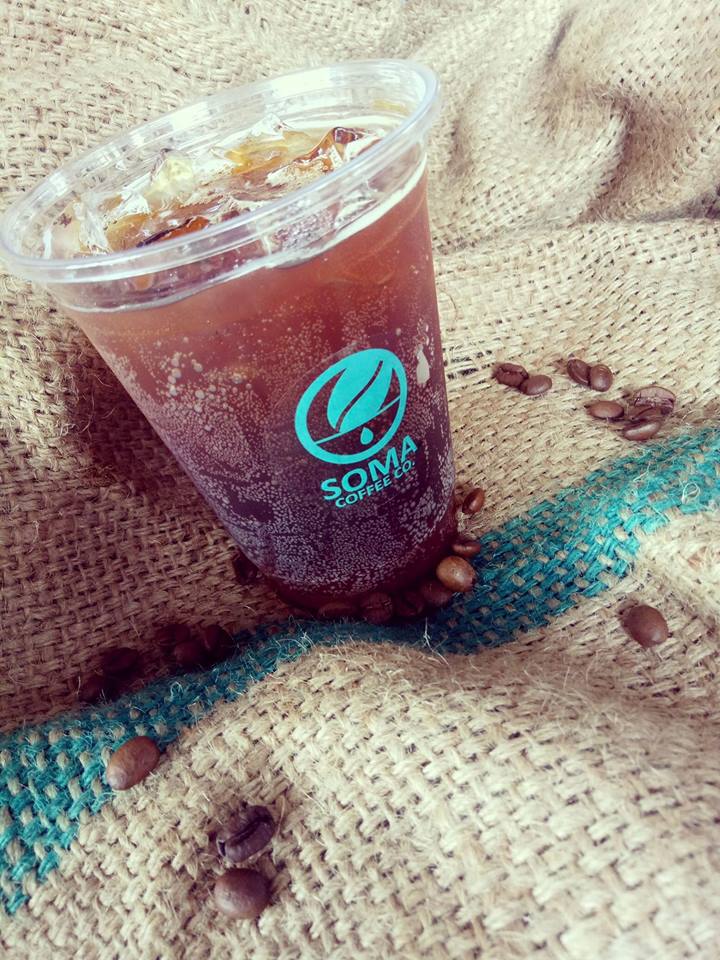 1-0 Makadios corner Maginhawa Street, Diliman, Quezon City
(+632) 621 82 19 | Facebook, Instagram
Open every day from 7 A.M. to 10 P.M.
To those on a continued hunt for satisfying third wave coffee that's worth every cent, SOMA Coffee Co. is worth a visit. Each drink and dish is handcrafted and homemade and unlike anything you'll taste anywhere else. Choose from its selection of single-origin coffee and SOMA-original drinks (the Tangerine Orange Cappuccino is a definite must-have!) to go with your choice of appetizer or sandwich, and top it all off with a delectable dessert to share.
Salamangka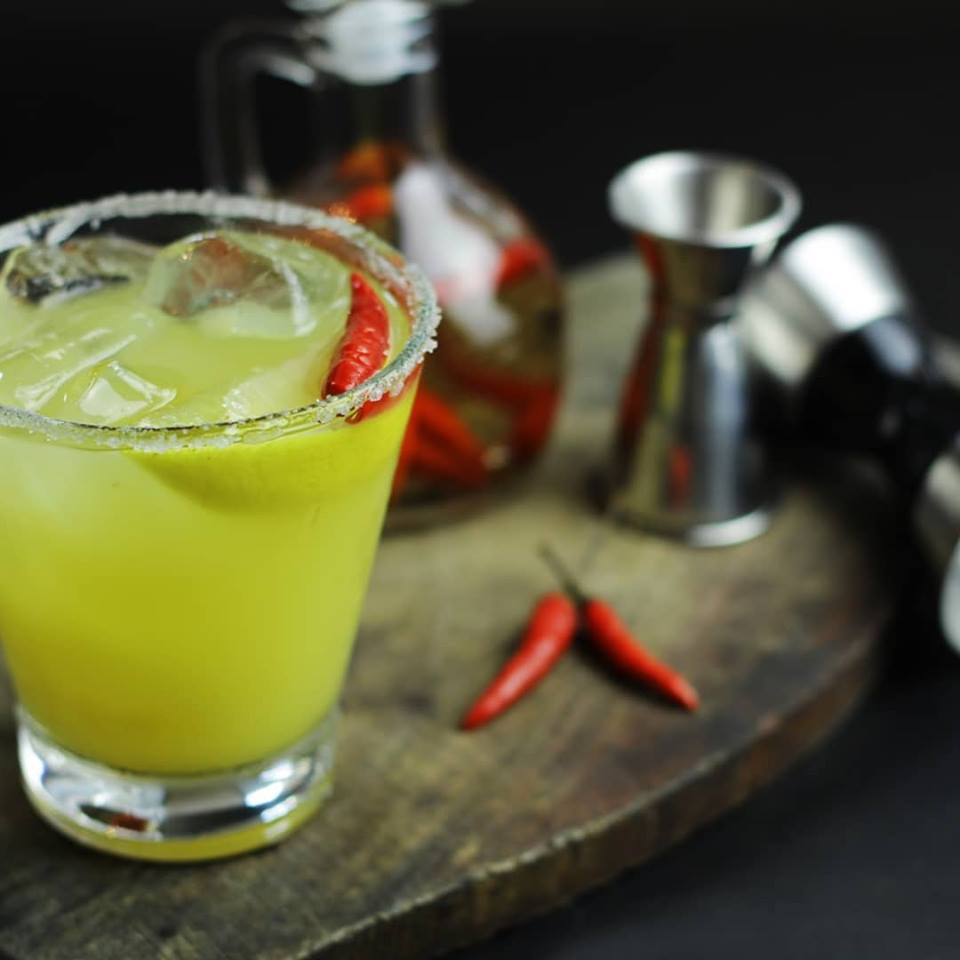 Eastwood Citywalk 2, Libis, Quezon City
Facebook, Instagram
Open every day from 7 A.M. to 3 A.M.
Looking for a new late-night hangout spot in Libis? Salamangka has you covered. This new hip spot provides you and your friends a cozy atmosphere for endless stories and gossip over their specialty coffees or homemade cocktails. Indulge in Salamangka's innovative bar chow as well. Standout stunners are Bawang and Keso Quesadilla, "Coca-Cola" Wings (fried chicken wings simmered in a Coca-Cola reduction), and Corned Beef Mac and Cheese.
205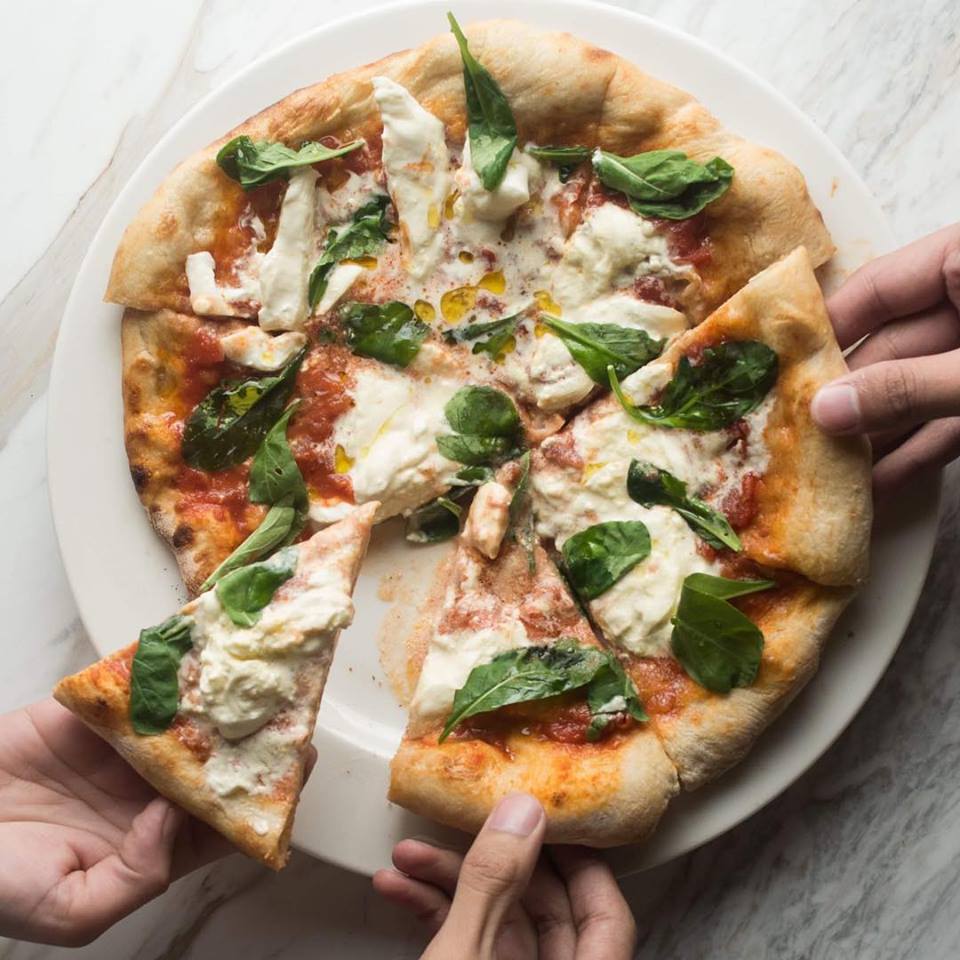 C2, Bonifacio High Street Central, 7th Avenue, Bonifacio Global City, Taguig City
(+632) 759 48 27, (+63) 917 858 1942 | Facebook, Instagram
Open every day from 10 A.M. to 2 A.M.
Don't be intimidated by the luxe interiors of this newly opened restaurant at High Street Central; it's a restaurant made for casually lounging around with friends and family and not for dressing up in gowns and suits (although you could, no one's going to stop you).
205, simple name as it is, meets expectations by serving simple dishes but also exceeds them by catching you off-guard with the taste, quality, and experience. There are only pizzas and a few mains on the menu right now plus a very wide selection of teas, coffee, and alcohol so it's a great place to stop by and have merienda on weekends or enjoy late night drinks.
Sabor Bar de Vinos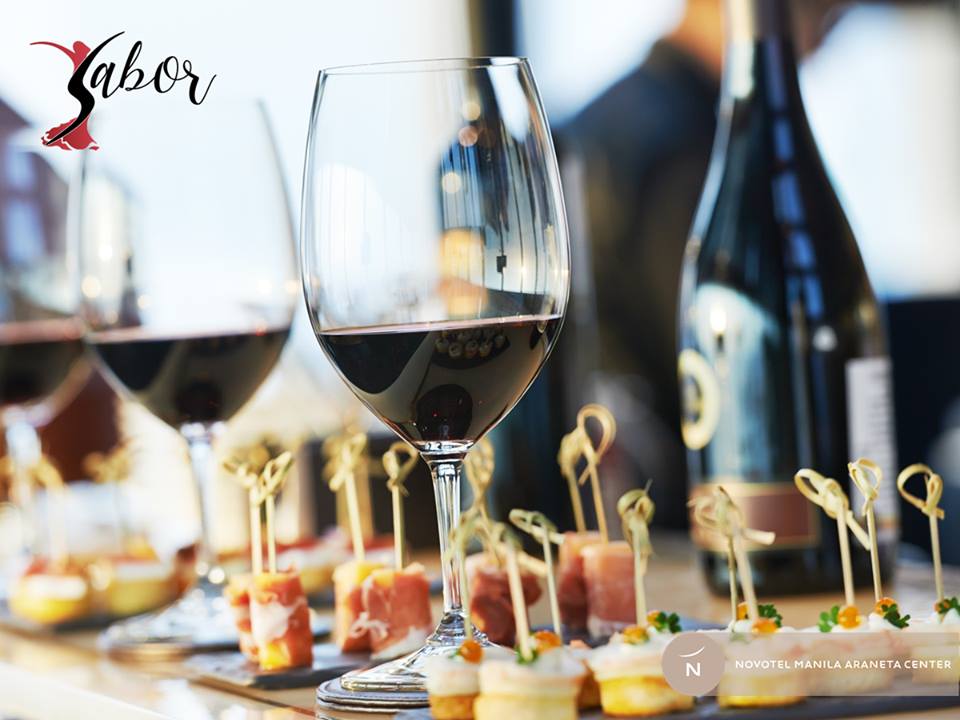 Novotel, General Aguinaldo Avenue, Araneta Center, Cubao, Quezon City
(+632) 990 78 88
Open Tuesday to Sunday from 5 P.M. to 3 A.M.
Titas of Manila: we've found a new wine bar for you! Hidden inside Novotel in Cubao, Sabor Bar de Vinos has an impressive collection of wines that add up to 365 — one for each day of the year. Any wine aficionado won't be able to resist visiting! Pair your bottle of choice with Sabor Bar de Vinos' menu of Spanish tapas to complete your experience.
Have you tried any of these newly opened restaurants around Metro Manila? Sound off in the comments section below!