The next biggest collaboration has finally been confirmed! K-pop monster rookies NewJeans is the latest endorsers of global fast food chain McDonald's, and their Bunnies (a.k.a. New Jeans' fans) cannot be more excited.
NewJeans x McDo
On Instagram, McDonald's Korea started posting teasers for the collaboration last Friday, with their first post being a simple text photo saying "ATTENTION" in McDo's signature red and yellow colors. The next day, they shared a simple looping video of the McDonald's logo overlapping bunny ears. Yesterday, the fast food chain shared an audio of NewJeans member Danielle saying "Crispy, crispy!"
Today, McDonald's Korea finally confirmed the collab with individual and group photos of NewJeans for McDo. This was followed with a video game-themed teaser, indicating a March 2 release date for the ad's full version.
View this post on Instagram
An edit manifested into reality
Earlier this month, Filipino Bunny and Twitter user eyhanimon created a design of what a collaboration between NewJeans and McDonald's would look like. They posted their edit on February 13, nearly two weeks before the actual collab was even teased. Even K-pop-centric online media outlets like Koreaboo.com shared eyhanimon's edit.
한입은 모자라다. One bite truly is not enough.#NewJeans #뉴진스 pic.twitter.com/OE8lSt8Bu8

— mon (@eyhanimon) February 12, 2023

While there is no confirmation of special packaging being available during the promotional period, Bunnies are hoping to see it happen anyway.
I HOPE THEY DO THAT

— ena (@newjilvr) February 26, 2023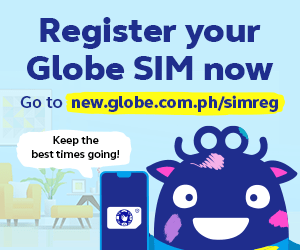 Previous collaborations
NewJeans is not the first Korean group with which the fast food chain has partnered with. With global superstar BTS, McDo launched The BTS Meal featuring two new sauces and special packaging that was patronized across the world, including the Philippines. BTS-designed characters BT21 were also the most recent Happy Meal toys in McDonald's Korea.
BTS & food is always a happy moment #BTSMeal #TheBTSMeal #BTSxMcD @BTS_twt pic.twitter.com/XdfxQ0IWGw

— BTSARMY Kitchen & Bar⁷ (@BTSARMYKitchen) May 29, 2021
Last year, McDonald's Korea also collaborated with girl group ITZY as one of their endorsers.
있지 인스타 https://t.co/LA2XJtfyfZ

HEY WORLD CUP FANS! ITZY HAS A QUESTION FOR YOU ⚽
REMARK : Chaeryeong was unable to participate the filming due to COVID-19 on shooting date.#ITZY #있지 pic.twitter.com/lSQ1mmjM4k

— daitzy (@daitzy) November 14, 2022
Will it be available in the PH?
As of writing, the collaboration seems to be exclusive to McDonald's Korea, but fans have been commenting on the official Instagram posts to make the campaign a global one. So fingers crossed they bring it to the Philippines, too!
View this post on Instagram
Follow us on Facebook, Twitter, Instagram, Tiktok, and Youtube for the l8est entertaining, useful, and informative lists!