A break from the grind is sometimes all we really need. Week in and week out, we look forward to break at the end of Friday, so we can spend time with the people who truly matter–our families and loved ones. And when the weekend finally comes, we would always rack our brains for that perfect getaway. The coolest hangouts. That one-stop shop where there's something for everyone.
Thankfully, Megaworld has a cool hangout for us to do all that and more, and it is being called the Las Vegas of Manila: Newport Mall. Take a look at its majestic indoors!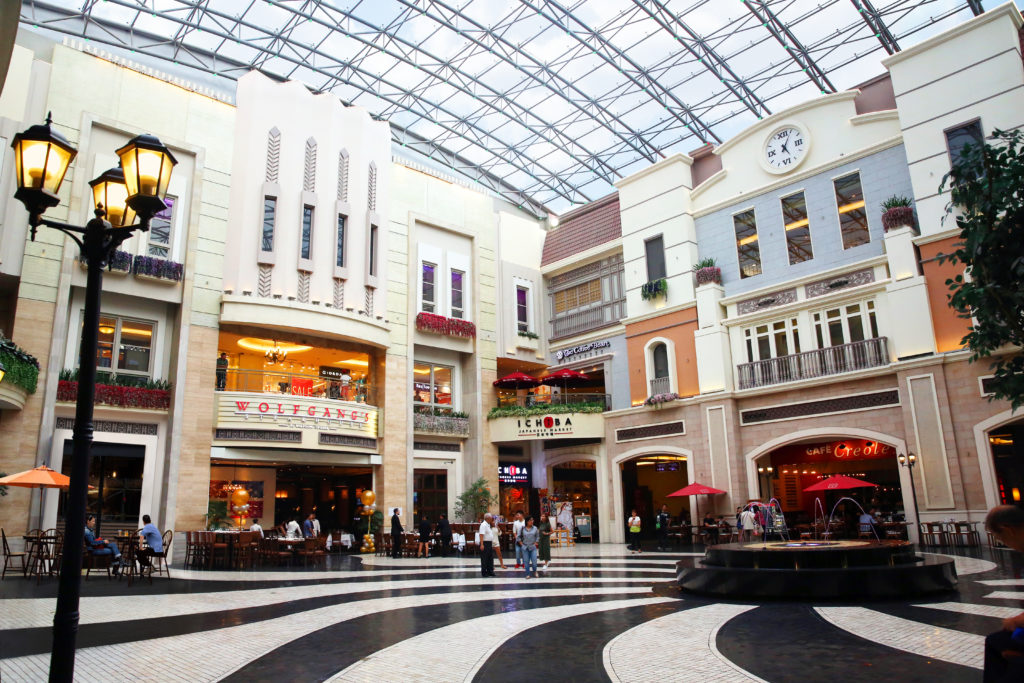 A classy and luxurious venue, Newport Mall offers great activities that let you live the high life. It has state-of-the-art casino games, elegant cinemas, and luxury brands for shopping!
What's more, the mall is having a sale until the end of July, 2017:
Shopping just got better! Score items with BIG discounts and have the BEST shopping experience you'll ever have. See you at the #NewportMall SALE from June 15 to July 31!

Posted by Newport City on Friday, June 23, 2017
Check out the many different ways you can treat your family in the poshest place in Manila:
Score a new pair of shoes at Call It Spring
3/F
Looking to upgrade your style? Check out different styles of footwear on display at Call It Spring.  A perfect way to treat yourself, or your family members!
Sip a cup of tea at TWG Tea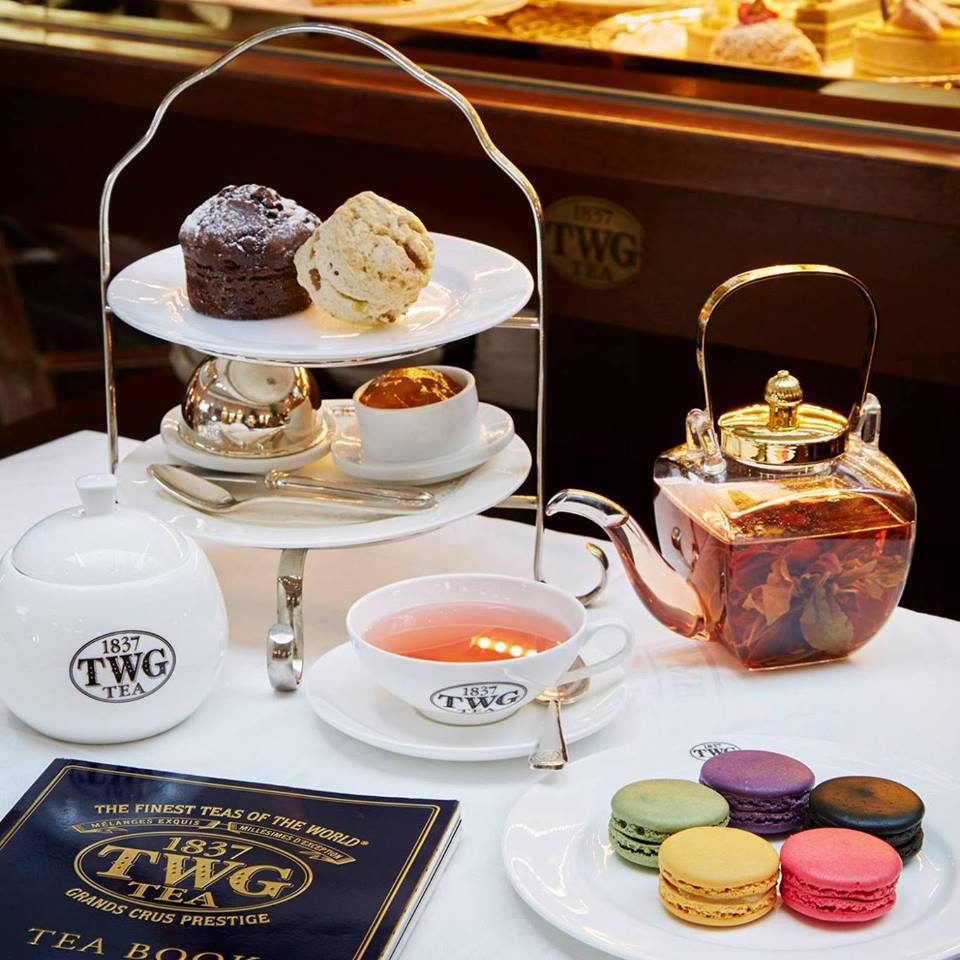 G/F
Treat your family to the world's finest luxury tea brand of the world, and get to choose from their wide array of well-made tea selections. Perfect for catching up on your loved ones!
Relax with a luxurious massage at Island Spa
5/F
Now you're relaxed within a mall that's luxurious and cozy, stay in zen mode with your family at Island Spa. They have a Suite Room, and it has your name on it. Choose from different treatments, from foot massages to a full body massage. You also have the option of having a treatment for an hour, or if you really want to splurge and have the rest of the day off, try a 90-minute treatment!
Shop trendy outfits at Guess
3/F
One of the world's top fashion brands, Guess, makes sure you're always at the forefront of trends. Keep in vogue and make sure to visit Guess at Newport Mall.
Get hair treatments at Fab Salon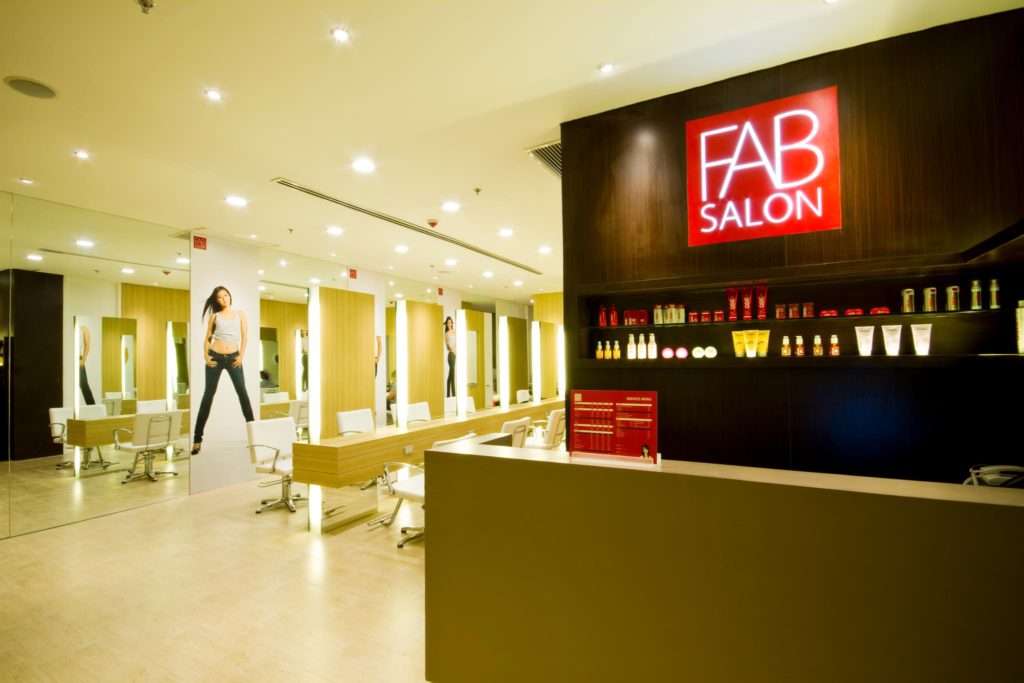 4/F
The stress of the daily grind can definitely do a number on you and your family members. Consider a make-over and treat yourself and your loved ones with a selection of hair treatments at Fab Salon. Depending on your beauty needs, you may avail of the following services: eyebrow threading, manicure, pedicure, hair styling, while basking in beautiful and relaxing ambiance.
Delight your sweet tooth at Crepes and Cream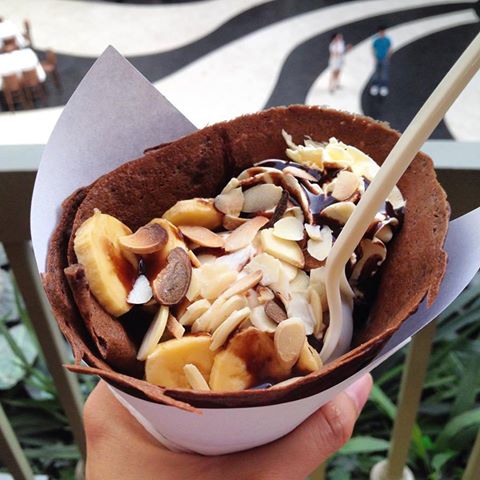 3/F
As you go around Newport Mall, delight your palate with  dessert treats at Crepes & Cream. Perfect for the whole family, order different flavors and try them all with the rest of the gang.
Go Hawaiian at Johnny Kahuku's Hawaiian Shrimp House
2/F
This is the next best thing to booking a flight to Hawaii. Incredible Polynesian inspired dishes awaits at Johnny Kahuku's Hawaiian Shrimp House, Do order the Solo Trucks: The dish comes complete with a tropical punch for only P299.
Watch a Movie at Newport Cinema
4/F
Comfortable seats, spacious area for your legs: Get to treat your family to blockbuster movie at Newport Mall's hi-tech cinema. And avail of their great deal: Tickets for Cinemas 2, 3, and 4 are priced at just P170 for adults and P150 for kids (12 years old and below) from 1PM-4PM! Hurry though, as this promo is valid until July 31, 2017.
Newport Mall is also having a promo for Grab riders:
Enjoy P50 OFF on your GrabCar going to or from #NewportMall when you use promo code newportmall from June 16 onwards. Visit http://bit.ly/MLMGrab for more details.

Posted by Newport City on Friday, June 23, 2017
Parking will be FREE at Newport Mall for all customers who present minimum receipt (single or accumulated) of at least P500 per visit. (Otherwise, current promo flat rate of P50 still applies). This promo runs until July 2017.
For music lovers, Newport Mall will also have live performances for free at 7PM the whole month of July. Live Mall Sessions at Newport Mall will be held at the Plaze, and will feature different artists:
o July 19, Wed – Craig
o July 23, Sun – Musica
o July 24, Mon – Marmalade
o July 25, Tue – Marmalade
o July 27, Thurs – Louis Lane
o July 28, Fri – Sunny & Sunshine
o July 29, Sat – Aicelle Santos
For more of these and other awesome getaways, explore Newport Mall and see what they have to offer! Check out their Instagram, Twitter, and Facebook accounts for more exciting places to go to. You may also check out www.megaworldlifestylemalls for updates on the most happening places in the metro!