The search for the next generation of local content creators has come to a close as YouTube and leading mobile services provider Smart Communications, Inc. (Smart) officially announced the 12 winners for NextUp Philippines 2021! NextUp is a contest that gives Filipino content creators a chance to realize their full potential and grow their YouTube careers.
We learned so many valuable lessons from these awesome finalists, especially how to stand out in a content-saturated industry. And being NextUp PH winners, they will get a chance to hone their content creation skills, build their channels, and more! But before we find out what exactly it is they won, here's what we learned from these fresh, up-and-coming YouTubers:
Bring people into your world
Among this year's roster of NextUp PH 2021 winners are a transgender man, a chicken farmer, and a Filipino Muslim filmmaker. How did these three channels stand out?
View this post on Instagram
Transgender man Vandom Vincent is using his channel to represent and empower the transgender community in the Philippines. Got questions on surgery and what to expect? He'll walk you through his experience on his channel.
View this post on Instagram
If you're curious about raising chickens as a business, Aj Añavesa a.k.a. Wandering Soul your virtual chicken farmer guru. Bask in his knowledge and expertise on raising chickens in the Philippines so you can finally start your chicken farm.
View this post on Instagram
Finally, check out Egypa Balindong. a digital creator and filmmaker seizing the opportunity to represent the Maranao Muslim community in the Philippines through her short films.
Give people ideas on how to earn
View this post on Instagram
With the pandemic causing millions of Filipinos to lose their jobs, many took to the Internet to look for new ways to earn. Content creators like Arra Solis and Myra Caray who share their expertise on online work and starting a small business are a godsend.
Solis is the awesome work-from-home mom behind Rookie Mommy PH. She has dedicated her channel to helping Filipinos find fun and stable sources of income while working from home. Caray, a.k.a Mai Goodness helps Pinoys set up their own home baking/cooking business with her easy-to-follow recipes. Thank them later for when you're raking in all that peso from your virtual assistant job or new baking small business.
View this post on Instagram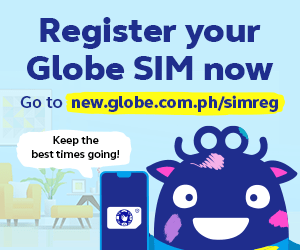 Make it about your passion
View this post on Instagram
You know what they say, the ultimate dream job is waking up every day doing what you're passionate about. That's exactly what Abbey Sy and Guji Lorenzana are doing for their respective channels.
Sy is an artist, best-selling author, and small business owner who helps Filipino creatives achieve their full potential with her aesthetic educational videos. Lorenzana on the other hand is a singer-songwriter, actor, recording artist, and DJ who wants to grow his music and share more of his life and family with his fans and other aspiring artists. Inspired people inspire people!
View this post on Instagram
Showcase the beauty of the Philippines
View this post on Instagram
Meljean Solon is living the probinsya life everyone dreams of. Her lifestyle and travel vlogs showcase the beauty of the Philippine islands like Bantayan, Cebu, Siargao, and Boracay. She inspires Filipinos and foreigners to enjoy the quieter side of being a local — planting vegetables, helping her dad farm, and even building a simple province house.
Help people become better versions of themselves
View this post on Instagram
People are always looking for ways to improve themselves and they'll appreciate all the help they can get. Skincare junkies will love dermatologist Dr. Gaile Robredo-Vitas and her tried and tested beauty and skincare tips. Those looking to start their fitness journey can rely on Keoni Tamayo's channel, Reps to the Rhythm, to get them back on track for their #FitnessGoals.
View this post on Instagram
Don't be afraid to geek out
Mark Mendoza of Diskarte with Mendy creates videos on entrepreneurship, content creation, and wealth-building. His content focuses on helping viewers understand bitcoins, Axie Infinity, NFTs, crypto, and more. He also shares tips and tricks on how to land freelancing gigs, save your money, and start a small business. Mendoza's channel is a huge help for those interested in the different aspects of financial literacy.
Relate to your audience
View this post on Instagram
Cagayan De Oro lifestyle vlogger Michelle Gacasan (Michelle G.) is a fashionista and a student — two things thousands of Pinoys can relate to. As an up-and-coming YouTuber, her content is followed by thousands of subscribers who want to know the best outfit ideas and where to spend their money shopping next. Michelle gives her followers a glimpse into her mundane life and inspires them to live theirs with flair.
What awaits these lucky winners?
The 12 NextUp PH 2021 winners certainly showed everyone what makes for interesting content creation. To help them create their dream content, they will get:
A chance to participate in an online Creator Camp for crash courses on production techniques plus in-depth training to further build their channels
Mentoring by previous NextUp winners, YouTube stars, and industry experts
Guidance and strategic account management support from the Creator and Artist Development Team of YouTube.
Equipment stipend worth P100,000 and free data packs
On top of that, three NextUp PH 2021 winners will also be granted a 12-month endorsement contract with Smart. Cool perks to get, right? Maybe you can use the tips above to make your channel stand out. And then someday, you'll be a NextUp winner too.
Check us out on Facebook, Instagram, Twitter, and YouTube, and be the first to know about the latest news and coolest trends!