If you love playing sports, exercising, going for a run, or if you're simply an absolute sneakerhead, this might be a good chance to splurge on all your sportswear needs, because Nike Factory is having a sale this week!
Nike Factory's March Madness Sale
Nike Factory is holding a March Madness Sale from March 15 to 21, where you can enjoy up to 70% off on some good sporty fashion finds. You'll see tops, jackets, sweatpants, bags, socks, and a whole lot of sneakers at good deals. For sneakerheads, you might find really uber-discounted shoes that let you save as much as PHP 4,000 to 4,750!
What can you buy?
Make sure you set aside a looooot of time when you go shopping at Nike Factory, because there's going to be so much to choose from. Just check out some of the good finds Nike Factory has shared online.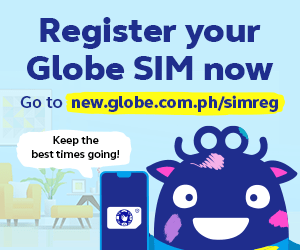 Where can you shop?
Nike Factory Store's March Madness Sale is currently ongoing at the following branches:
NLEX Drive & Dine in Valenzuela City — open 9 AM to 9 PM everyday
NLEX Pampanga — open 10 AM to 8 PM on weekdays and 9 AM to 9 PM on weekends
SLEX Mamplasan — open 9 AM to 9 PM everyday
Paseo de Sta. Rosa — open 10 AM to 8 PM on weekdays and 10 AM to 9 PM on weekends
The Outlets at Pueblo Verde in Cebu — open 10 AM to 7 PM on weekdays and 10 AM to 8 PM on weekends
In case you're not familiar with Nike Factory Store, you should expect rows and rows of shelves stocked up with orange boxes containing Nike shoes and sneakers for all ages and sizes. In one section of the store, you would find all sorts of apparel from shirts, sandos, sports bras, shorts, sweatpants, socks, bags, caps, and more.

For more information, contact Nike Factory Store on Facebook or Instagram.
Follow us on Facebook, Twitter, Instagram, Tiktok, and Youtube for the l8est entertaining, useful, and informative lists!