Should you get yourself a laptop with an OLED display? You've probably heard of OLED (organic emitting light diode) before and have seen it being compared to regular LCD (liquid crystal display) screens. They're both types of lighting displays on gadgets but just what are their differences and which one is better for professionals like you?
If you're planning on purchasing a new laptop soon, we're here to tell you you're better off with an OLED display. OLED laptops pack a bright, vibrant screen and a powerful and smooth performance in a slim design. This makes for an immersive work and play experience too. So if you're thinking of upgrading your gear, here's why you should definitely consider an OLED laptop.
You get a true-to-life color range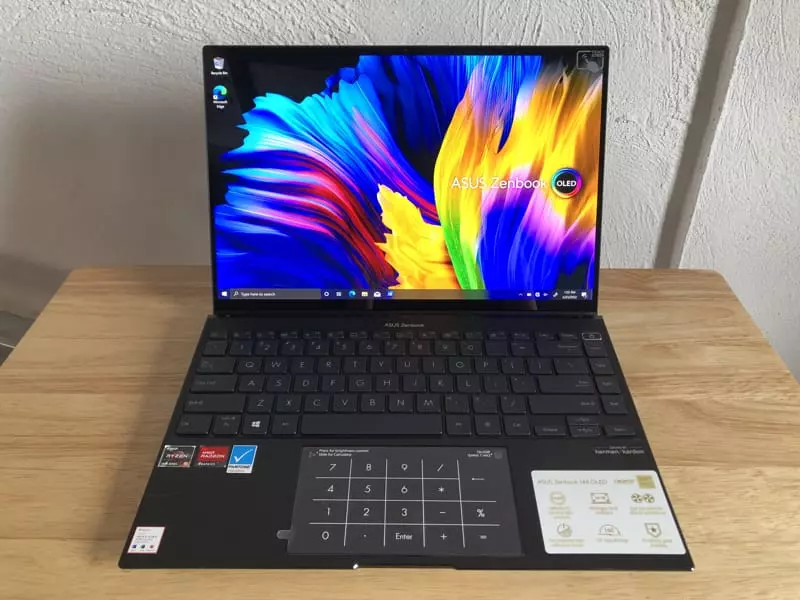 Once you upgrade to an OLED laptop like the ASUS Zenbook 14X OLED (UM5401), you'll immediately notice that it produces richer and more vivid visuals than a regular non-OLED screen. That's because OLED screens don't need backlights to function — each pixel on the screen works on its own to deliver natural colors. The laptop even boasts a cinema-grade 100% DCI-P3 color gamut which makes it ideal for color-intensive projects. Additionally, it's PANTONE-validated so you get that superb color accuracy the next time you edit your videos or do graphic design projects.
It's vivid and clear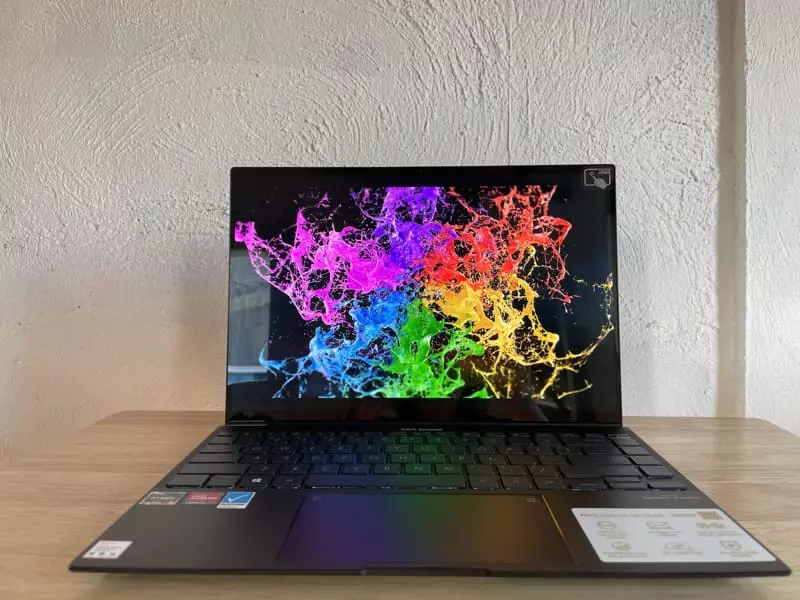 We mentioned pixels earlier since it's the biggest difference between an LCD and an OLED laptop. Did you know that OLED screens have up to 9.2 million pixels that illuminate on their own? In comparison, most LED LCD displays only have around 2 million pixels and require a backlight, so OLED screens naturally deliver better image quality. Even if you lower the brightness on an OLED screen or use it outdoors, it'll show great detail, vivid colors, and clarity, letting you freely work in different environments.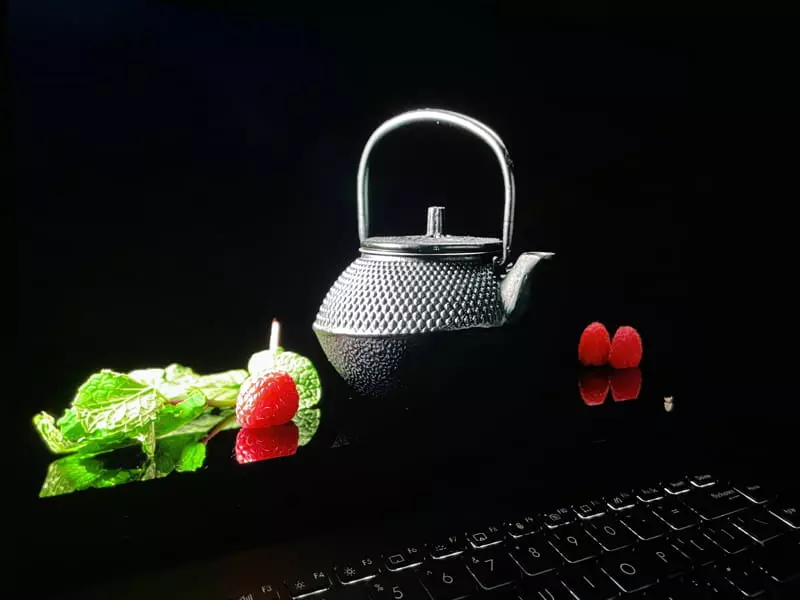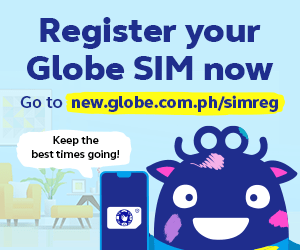 Minimizes strain on the eyes
If you're struggling with digital eye strain, OLED screens are known to be gentler on the eyes versus regular LCD screens. That's because the organic lighting and absence of backlighting protect the user's eyes. OLED screens also emit low levels of blue light, which can contribute to digital eye strain and disrupted sleep cycles. The Zenbook 14X OLED is even TÜV Rheinland-certified – its screen emits 70% less harmful blue light and is better for your eyes. And it manages to do that without compromising color accuracy too.
Gives you an immersive viewing experience
An OLED laptop opens your eyes to things you're missing out on – literally. Aside from a screen that produces rich color, it also gives superior contrast. Deep blacks are produced perfectly by turning off millions of OLED pixels so you get to see details in your favorite photos or movies you haven't before. The best part is you can appreciate the quality even if you're viewing the screen from any angle. We did a side-by-side comparison with an LCD screen and the difference is glaring (no pun intended).
Delivers smooth performance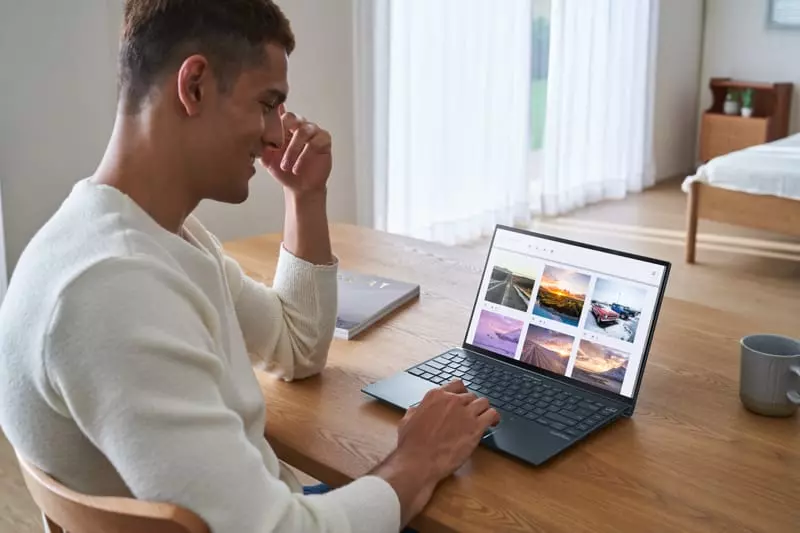 Powered by the latest AMD Ryzen 5000 H-Series processors, 11th Gen Intel Core processors, and up to 16 GB RAM, the ASUS Zenbook 14X OLED was made for power and performance. It can even store up to 1 TB of memory. Even if you've got 72 tabs open with applications running at the same time, this OLED laptop will keep all your activities running smoothly. Plus, it's built with ASUS IceCool Plus technology to prevent overheating.
The OLED laptop's ultra-fast response time (clocked in at 0.2 ms!) also gives you blur-free movies and a smooth gaming experience. How's that for multitasking and effortless productivity?
Screen space for everything you need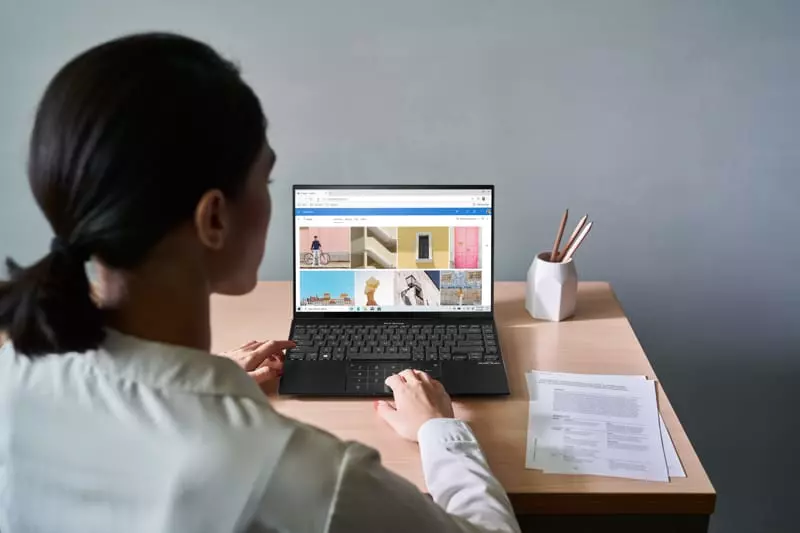 Thick bezels are a thing of the past. The ASUS Zenbook 14X OLED is bordered by slim bezels for that classy look that also makes videos and images pop. Its gorgeous 16:10 4K OLED HDR NanoEdge touchscreen display makes sure professionals get everything done. The touchscreen even works with an ASUS Pen. You get a larger visual working space with more room to split screens or avoid scrolling.
It can keep up with your work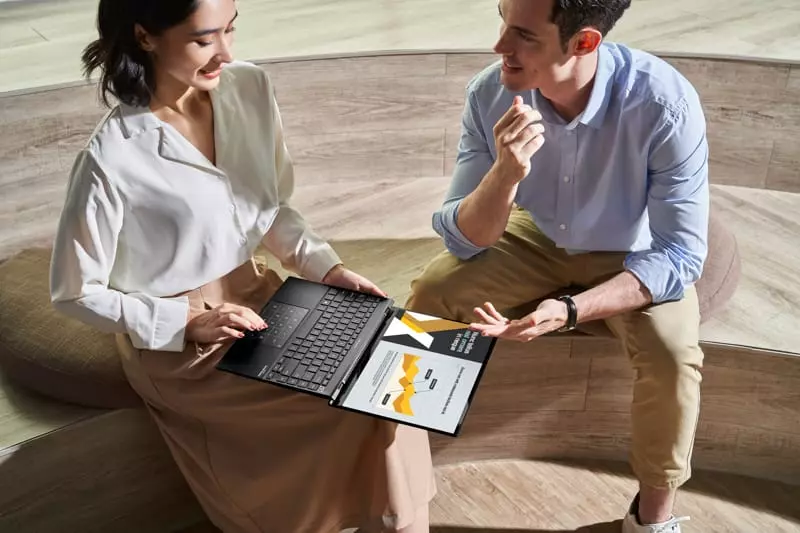 Laptops are essential for any professional but sometimes lugging around that weight everywhere is such a chore. That's why the ASUS Zenbook 14X OLED was designed to be slim, light, and compact. Unlike LED LCD screens, OLED laptops do away with the extra backlighting panel so they're slimmer and sleeker.
The ASUS Zenbook 14X OLED is only 15.9mm thin and weighs 1.4 kg so on-the-go professionals can easily take it anywhere. It even features a precision-engineered 180-degree ErgoLift hinge that lets you lay the laptop flat for easier presentation. Plus, it comes pre-installed with Microsoft Office apps, so you can hit the ground running as soon as you get your laptop.
Convenient all around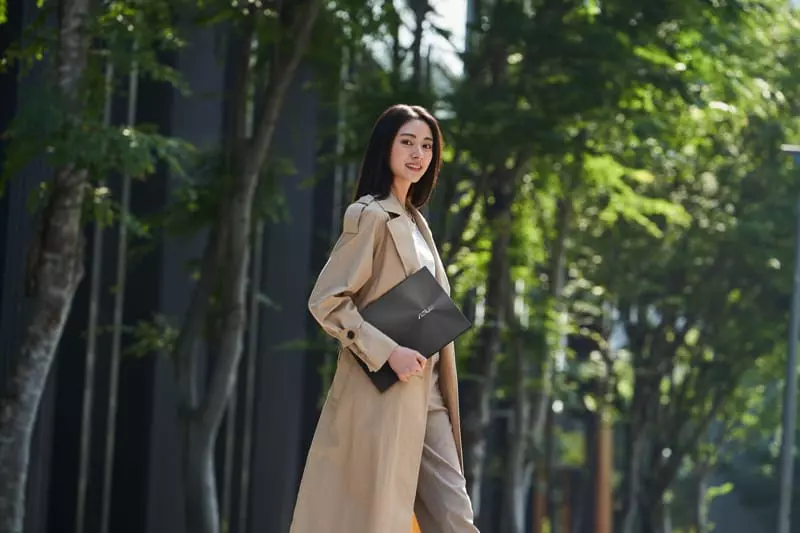 It's the little details that can set a laptop apart from everything else and make it the one for you. For example, the ASUS Zenbook 14X OLED has a NumberPad 2.0 that doubles as a full-size LED numeric keypad. It's also equipped with a fingerprint sensor power button for that extra layer of security. And speaking of security, the laptop has an Electric Webcam Shield you can turn on and off for instant privacy. No more of those accidental on-camera moments on Zoom!
And while lots of laptops these days have fewer ports to make the gadget slimmer, the ASUS Zenbook 14X OLED has two reversible USB-C 3.2 Gen 2 ports, a USB 3.2 Gen 2 Type-A, an HDMI port, an audio jack, and a microSD card reader too. It's definitely an all-rounder!
If there's one gadget that professionals absolutely need to start their year with, it's the ASUS Zenbook 14X OLED. It's the world's first laptop with a 16:10 4K OLED HDR display powered by the latest processors and graphics. The vivid screen displays sharp features with color accuracy that's perfect for work, leisure, and play. ​​And because it comes in a stylish and compact body, professionals can easily take it anywhere to get their job done. It's easily one of the best bang-for-your-buck laptops out there!
The ASUS Zenbook 14X OLED is available in 16 GB RAM at ₱64,995. Every purchase of the laptop also comes with a free 3-month subscription of Adobe Creative Suite. Visit ASUS Philippines concept stores nationwide to get yours. For more information, head on to ASUS Philippines' official website and Facebook page.