Filipinos love to crack jokes and make everyone laugh, sometimes even at the expense of other people's discomfort and insecurities. Yesterday's episode of It's Showtime was an example of that. A joke haphazardly thrown by a Showtime host caused an uproar online and caused "No to body shaming" to trend. What happened?
Jugs makes a joke
This is not funny, this is the last time you're gonna make fun of her. pic.twitter.com/CDzJ1bZcX5

— Mhegzy (@mhegzy19) February 23, 2021

During It's Showtime segment TagoKanta (some local version of The Masked Singer), the hosts were shown what appears to be someone's hairy arm. The challenge is to guess who from the contestants it belongs to. Showtime host Jugs Jugueta joked that he thinks the hairy arm belongs to Vivoree Esclito, a previous contestant. The other hosts laughed a little awkwardly at the joke while hosts Karylle Yuzon and Amy Perez both said they too had hairy arms. The joke seemed light and harmless in that instant but online, Jugs, who is also a member of OPM band Itchyworms, was met with criticism.
Who is Vivoree?
This video clip says it all!

NO TO BODY SHAMING pic.twitter.com/WbFzC1XERx

— Vivoree United OFC (@VivoreeU) February 23, 2021

Spend time on Twitter and you'll see Vivoree's name trend almost every week. She is a 20-year-old powerhouse who is an actress, a singer, and a dancer. She rose to fame after being a teen housemate in Pinoy Big Brother: Lucky 7 where she finished 6th in Teens. Vivoree was exposed to showbiz at a young age, she joined PBB when she was 16, and this is why her fans have been extra protective of her.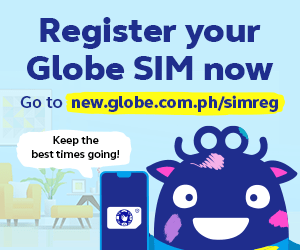 This isn't the first time Vivoree has been a victim of body shaming
Showtime is a stress reliever show and made us laugh all the time, pero nahaluan ng bad comment ni Jugs @jugsjugsjugs ang show. Please be aware of that po. It's not that funny

NO TO BODY SHAMING

— hi (@fanboythingz) February 23, 2021

Nicknamed Vlievers, Vivoree's fans were quick to defend the actress online. Their overprotectiveness isn't unreasonable. They knew she went through teasing in the past for her body hair (balbon) and that has been a subject of her insecurities for quite some time. Vivoree's fans wanted to protect her from body-shaming comments such as the one Jugs made, no matter if it's off-hand and under the guise of a joke.
Other people's bodies and features are not your business
A woman being mabalbon is normal. It's beautiful. It should be normalized. BUT I hope everyone would be mindful and sensitive enough sa mga sinasabi nila kasi there lots of people who are insecure of having such feature.

NO TO BODY SHAMING

— (@vivoreebestgirl) February 23, 2021

Here we pull Nadine Lustre's nifty iconic line: Come on guys, it's 2021. Body shaming mindsets, remarks, and jokes should be left dead in a ditch along with racism, hate crimes, and being a DDS. On one hand, it's disappointing we have to deal with this issue in this day and age (educate yourselves, people), on the other, it's encouraging to see that a lot of young Filipinos know what's right from wrong. They aren't afraid to speak up about it too. As of writing, the trend "No to body shaming" has 30k tweets and counting.
A reminder to be sensitive with what you say
Joining this cause. I know they are good people; good people that made mistakes. We don't get to decide who we hurt. And It won't do them harm to simply be more sensitive with the words they put out, given their platform.

For growth, for improvement. :)

NO TO BODY SHAMING

— Reese #OustDu (@ViFeelings) February 23, 2021

Most of the time we are unaware of the weight of our words but this is why we should be all the more careful. Especially showbiz personalities going live on national TV. Personalities and influencers should be aware that thousands of eyes are on them at any given moment, from young kids to the elderly. Setting an example shouldn't be too tough to do.
Body shaming should never be a joke
Not all but majority of their hosts love to make fun and shame other people. They had a game months ago yung guess the celebrity tapos ang clues are characters or personalities na related sa pinapahulaan. They linked KOKEY to ANDREW E.

NO TO BODY SHAMING

— Yi Yao (@YiYaoPH) February 23, 2021

It's time we transcended Pinoy humor made at the expense of other people. Although it might be a difficult culture to uproot, especially in showbiz where some make a living out of making others a laughingstock, it's 2021 and we should try our darndest.
Recently, actress Angel Locsin has also been subjected to body shaming for gaining weight. She was even made as an example in a learning module as an "obese person." Angel said she didn't mind the insults since "cheap comments do not define who [she is]." What she was more concerned about was the fact that kids will be using those modules. "Anong mangyayare sa future kung ang mga kabataan ay tinuturuan ng pambabastos at pangungutya sa kapwa?"
Vivoree herself speaks out
when someone makes fun of your looks,
let our response be:

"gwapa/gwapo gihapon"

— V (@vivoree) February 23, 2021

The Boholana was aware of the uproar online. She tweeted, perhaps to comfort her fans, "When someone makes fun of your looks, let our response be gwapa/gwapo [pa rin]."  Vivoree also retweeted a post she made in 2019 which talked about how she was aware of the body-shaming posts directed toward her. Then 19 years old, Vivoree asked her fans to avoid body-shaming other people since they might not "take it the same way [she does]." She also adds that "other's bodies are totally NONE of your business. Be sensitive enough to know that."
ok so i've seen some comments about some people body-shaming me. it's fine with me po, none taken, but PLEASE do not do it to others. some people don't take it the same way I do. other's bodies are totally NONE of your business be sensitive enough to know that

— V (@vivoree) October 21, 2019
People are showing they're proud to be balbon
Proud to be MABALBON!!!! And it's one of my asset.

NO TO BODY SHAMING pic.twitter.com/QTltf7yv9K

— Sassy (@Sassy17619950) February 23, 2021
Para sa mga balbon na katulad ko
Post your picture, be proud.
because you are beautiful.
hindi natin deserve ang pagtawanan.

NO TO BODY SHAMING pic.twitter.com/N5B07nthJl

— nueza eyer (@Nuezaeyer) February 23, 2021

If Vivoree was offended by today's happenings, we're sure her fans more than made up for it. Aside from "No to Body Shaming," Vlievers also trended "Beautiful Vivoree" to remind the young actress that she is beautiful no matter what they say. Words (and jokes) shouldn't bring her down — exactly like Christina Aguilera's song. And to show the whole world that being balbon is not something to be ashamed of, they also posted photos of their hairy arms to stand in solidarity with Vivoree.
Check us out on Facebook and Instagram and be the first to know about the latest news and coolest trends!