Usually, your home is the one place where you can control the noise surrounding you. But with nearly all of us staying indoors indefinitely, there's a lot more noise here than usual. And when you're working or studying at home, you'd need some peace and quiet to focus on your tasks. You can't control your family members' activities and volume, but you can do something about it by purchasing decent headphones that can drown out the noise. Here's a list of affordable noise-canceling headsets and earphones that can do just that.
TaoTronics SoundSurge
You can easily bring these wireless headphones anywhere with you. And it charges fast — just plug it in for 5 minutes and get 2 hours of playback. Charge it for 45 minutes and use it for up to 40 hours of playback.
Price: PHP 3,449, from PHP 3,899
Get yours now via Lazada or the Taotronics website.
Mpow H19 IPO
The advanced active noise reduction technology of this Mpow headset nearly drowns out airplane cabin noise, city traffic, a busy office, or the loud noises at home. So you can feel free to enjoy listening to music or watching videos — or answering your clients' calls.
Price: PHP 1,989, from PHP 3,318
Get yours now via Shopee.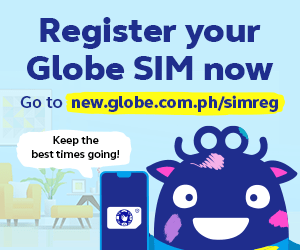 Bluedio T7

If you like a little bit of white noise but don't want it to overwhelm you, get this Bluedio headset, so you can easily control the level of noise reduction you like.
Price: PHP 1,699, from PHP 5,559
Get yours now via Lazada.
Aukey Premium

The padded earcups of this headset are so comfy you'd have no problem wearing it for hours on end.
Price: PHP 2,879, from PHP 3,599
Get yours now via Shopee.
Xiberia V20

This pair of over-ear headphones will surely drown out all the background noise, and the mic allows you to speak with ease. It's primarily used for gaming, and with that price, we can't complain.
Price: PHP 1,259, from PHP 2,422
Get yours now via Shopee.
RAKK Daguob Pro

Another budget gaming headset, these headphones have 7.1 virtual surround sound and noise-canceling, so you can better focus on what you're working on.
Price: PHP 795
Get yours now via Lazada or the RAKK website.
SoundMAGIC E11C

If you think a headset is too heavy for your poor ears, then maybe a pair of earphones is the way to go. It might not cancel as much noise as a headset, but it does the job.
Price: PHP 2,200, from PHP 2,890
Get yours now via Lazada or the Soundmagic website.
Uiisii TWS60 Hall Switch
If you don't like wires or the weight of a headset, grab yourself a pair of wireless earbuds from Uiisii, also built to produce a natural noise isolation effect for some peace and quiet.
Price: PHP 2,495
Get yours now via TXT or the Uiisii website.
Do you have other recommendations for noise-canceling headsets? Share them with us below!