Life has been a rollercoaster of emotions recently. If the highlight of the past week was an ostrich runaway in Quezon City, this week we've been slammed with the news that said ostrich was turned into adobo after it died of stress. Rest in peace, you were too good for this world. But now we're finally in the middle of another week and if you're caught in a slump, we've got a few good news to perk you up. Whether you're a child at heart, a K-pop fan, or just simply someone dying to hear something good about COVID-19 (aren't we all), read on to find out what this week has in store:
We Bare Bears The Movie is set to premiere in Asia on September

Attention all lovers of three cuddly bears named Grizzly, Panda, and Ice Bear, you now have something to look forward to. On Sept. 12, 2020, Cartoon Network will premiere We Bare Bears The Movie across Asia. Watch how the adorably stackable bears met and became a family and their adventure across Canada to evade a certain Agent Trout from the Department of National Wildlife Control.
The movie will be available on Cartoon Network APAC, Boomerang, Warner TV Asia, OhK TV Asia, HBO Asia, HBO Family, HBO Go, and CN Watch and Play App.
A Blackpink and Selena Gomez collab is about to hit Blinks and Selenators
After a few weeks of teasing and wild speculation among fans, K-Pop girl group Blackpink has finally revealed the mystery artist they've collaborated with. It was none other than Selena Gomez (better luck next time for those who guessed Ariana Grande). It looks like we'll be experiencing a sensational bop from Lisa, Jennie, Jisoo, Rose, and Selena soon. The single is set for release on August 28, 1 PM KST (12 NN PHT). Blackpink's first album drops on October 2.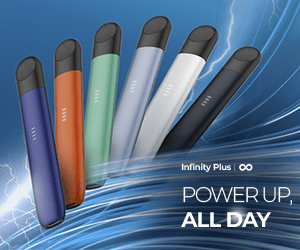 8-meter charging cables exist
Ordered a lightning cable online and I didnt know how long 8 meters was. It arrived today and now I am typing this in my room while im plugged into my neighbor's socket from 3 floors down. pic.twitter.com/CTlUvmkbdY

— Jimmy J 🎙 (@_jimmyj) August 8, 2020
Extension cords who? We only know 8-meter lightning cables. These are absurdly long (almost 315 inches!) but it will be helpful for when you need to charge but the socket is a bit far. Other uses include a substitute for a jump rope, a laundry line, or a cable to escape down the side of a building.
CLOY actress Son Ye Jin handpicks a scented candle for Filipino fans
After a tiring day battling work from home, all you'd want to do is to lie down and relax. Netflix hit Crash Landing on You's leading lady, Son Ye Jin (Yoon Se Ri in the drama), knows just how you can do that – by lighting relaxing scented candles handpicked by Ye Jin herself. Smart Signature gives K-drama fans a chance to get closer to the superstar actress with a new promo. Sign up for a new Smart Signature Plan from Aug. 10 to Sept. 10, 2020 and you'll get an exclusive limited-edition scented candle. You also get a chance to win a shopping spree up to P100,000 in cash credits via PayPal. For more promo mechanics, log on to Smart's website.
Itchyworms will be launching a virtual listening party
Itchyworms is set to release their nine-track fifth studio album,
Waiting For The End to Start.
The pop-rock band has also planned a treat for its fans in the form of a virtual album launch with an online listening party and a live commentary. The launch will be streamed on Aug. 17 at 7:30 PM via The Itchyworms
official Facebook page
. There is no door charge but you can bring your own drinks if you want.
Uncle Roger and Fried Rice Lady meet and cook IRL
On July 8, YouTuber Nigel Ng, also known as Uncle Roger, posted his reaction to a BBC Egg Fried Rice video. Uncle Roger's horrified commentary of Hersha Patel's method of cooking rice has reached 10.3 million views as of writing and has been shared millions of times across the world. A meetup was inevitable, after all, Uncle Roger and Fried Rice Lady need to teach each other their own tricks in cooking the Asian staple. Watch them finally cook rice together:
Russia becomes first to approve COVID vaccine
The entire world is on a race against time to create a vaccine and a cure for COVID-19 and it seems like Russia is ahead of the pack. President Vladimir Putin announced on Tuesday that the vaccine has already been approved despite a lack of testing and accusations of "cutting corners." In fact, he proudly stated that his own daughter took it. While experts from the World Health Organization are a bit skeptical about the lack of testing, if all goes well with Russia's vaccine, we could be looking at an escape from this pandemic nightmare before 2021.
There is hope for a COVID-free December
Speaking of an escape from the nightmare, President Duterte, on a press briefing on Monday, expressed his wish for a COVID-free December. Duterte was hopeful that Russia's vaccine could immensely help the dire situation in the country. He further vows that once the vaccine is made available in the Philippines, he would be
the first to try it in public
to show his faith and gratitude in Russia's studies. Here's to hoping we get to spend Christmas 2020 with our loved ones.
What's your bit of good news this week?