If you need motivation to power through October, we've got eight reasons for you. Eight albums, to be specific, with tracks you can put on repeat while riding out the last few months of 2022. Check out the October 2022 album releases waiting for you!
Charlie Puth, Charlie (October 7)
View this post on Instagram
Over the past year, Charlie Puth has given everyone front-row seats to how he makes songs. It
mostly
involves making absurd sounds with his mouth and inanimate objects. ("What if there was a song that goes like this..?"). Well, congratulations. You lived long enough to listen to those songs compiled into his third studio album,
Charlie.
It's set for release on October 7 and includes recent releases like "Light Switch", "Left and Right (feat. Jung Kook of BTS)", "That's Hilarious", and "Smells Like Me".
Oh Wonder, 22 Make (October 7)
View this post on Instagram
Did you know that Anthony Vander West and Josephine Vander West, a.k.a. the English alt-pop duo Oh Wonder, almost split during the pandemic? Luckily, they found their way back to each other (they got married in August 2021!) while making the sister albums
22 Break
(2021) and
22 Make
set for release this October 7. And if you missed them performing in Alabang last September 27, that's okay! You can go ahead and stream the album on repeat until they come back to our shores.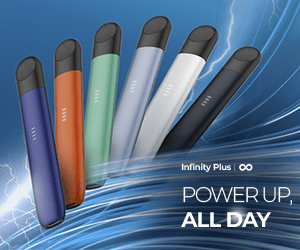 Willow Smith, <COPINGMECHANISM> (October 7)
View this post on Instagram
Willow Smith has gone a long way since whipping her hair back and forth on our TV screens. The 21-year-old rock star and fashion icon is set to release her fifth album <COPINGMECHANISM> and we're expecting it to be nothing short of the best. To get a feel of what the album has in store, you can listen to its singles out now: "Hover Like a Goddess", "Split", "Curious/Furious", and "Maybe It's My Fault". Fingers crossed we get another banger that's going to be a TikTok sensation like "Meet Me at Our Spot"!
The 1975, Being Funny in a Foreign Language (October 14)
View this post on Instagram
The 1975 is back again after two years with their upcoming fourth studio album Being Funny in a Foreign Language — and they're going on tour too! The four-piece band from Manchester has released four songs so far, "Part of the Band", "Happiness", "I'm In Love With You", and "All I Need to Hear". Based on these, they're still the same guitar-driven, head-bopping, lyrical genius The 1975 we know waiting for us on October 14.
Carly Rae Jepsen, The Loneliest Time (October 21)
View this post on Instagram
Underrated "Queen of Pop" Carly Rae Jepsen is back to drop another stunner of an album, The Loneliest Time, on October 21 and we can hardly wait. If it's anything like her past discography (Emotion and Dedicated, anyone?), we know this one is another serve, another album to add to our favorites. Jepsen has gone a long way from her "Call Me Maybe" days which — let's be honest — was a great pop song if only bashers of the Internet didn't decide to turn it into a funny one. Ah, we miss 2012.
Arctic Monkeys, The Car (October 21)
View this post on Instagram
And speaking of 2012, it's time to whip out your flannel polos and fishnets and update your Tumblr blogs because Arctic Monkeys is back. Frontman Alex Turner is here to croon cryptic lyrics in your ear while you drown in bass riffs and cinematic strings. Come on. Even if we've changed — it's 2022! — some things stay the same. Hold my black eyeliner, right? Prepare to stream The Car once it drops on October 21.
Meghan Trainor, Takin' It Back (October 21)
View this post on Instagram
October is a month where we celebrate a new era of good music from veteran artists. Meghan Trainor is making her comeback too. Talking about her upcoming album, the singer says she's focusing on her OG sound, "the old school music." And here we're reminded of Trainor's hits that reign supreme even half a decade after its release. Songs like "All About That Bass", "Lips Are Moving", and "Dear Future Husband". Watch out for her album to set for release on October 21!
Taylor Swift, Midnights (October 21)
View this post on Instagram
After the success of Folklore and Evermore two years ago, Taylor Swift is back to give us an instant serotonin boost to live through 2022. That is if her new songs won't make us cry. Midnights and its 13 tracks is set to release on October 21. Swift has been teasing her title tracks one by one through a TikTok series Midnights Mayhem With Me. As of writing, we've got "Maroon", "Anti Hero", "Midnight Rain", "Question…?", "Vigilante S***", and "Mastermind." What will this album be about? One can only guess. But we know it's going to be a chart-topper for sure.
Check us out on Facebook, Instagram, Twitter, TikTok, and YouTube, to be the first to know about the latest news and coolest trends!