It's no secret that some Taylor Swift songs are inspired by her exes. The Artist of the Decade has penned brutal or sweet lyrics referencing her failed relationships. After all, write about what you know, right? Turns out millions of people around the globe relate to her anthems of heartbreak and falling in love. Plus, it's fun to speculate which guys inspired these songs too. In case you've been living under a rock, here's a list of Swift's ex-lovers ranked based on the lyrics she wrote about them, from romantic to scathing:
1. Taylor Lautner


Song: "Back to December"
Lyrics: "You gave me all your love and all I gave you was "Goodbye" / So this is me swallowing my pride / Standing in front of you, saying, "I'm sorry for that night." / And I go back to December all the time"
Taylor and Taylor met on the set of Valentine's Day and dated for a while in 2009. Everyone was obsessed with their cute relationship (dubbed as Taylor Squared). It spawned memes about them getting married and both being Taylor Lautner. Funnily enough, Lautner got engaged a few days ago with another woman named — yep, you guessed it — Taylor.
Anyway, Swift and Lautner eventually broke up and he inspired her song "Back to December." In it, she was apologizing for not mirroring the degree of his love for her, which eventually caused them to split. According to reports, back when they dated, Lautner liked Swift more than she liked him. Hence, the remorse that is "Back to December." But one thing's for sure, Lautner is definitely an ex that treated her right.
Taylor Swift ~Might~ Have Written 'All Too Well' During Her Speak Now Tour's PH Stop
Taylor Swift ~Might~ Have Written 'All Too Well' During Her Speak Now Tour's PH Stop
Meryl Medel | Nov 15, 2021
2. Conor Kennedy
Song: "Begin Again"
Lyrics: "I've been spending the last eight months / Thinking all love ever does is break and burn and end / But on a Wednesday in a cafe I watched it begin again"
Kennedy and Swift dated in mid-2012 and he allegedly helped her fully recover from the breakup with Jake Gyllenhaal (more on that later). One of the Kennedys, Conor is Robert F. Kennedy's son. His family took a liking to Swift at first but were later concerned about the pair's relationship, especially since he was only 18 and Swift was 23. Kennedy broke up with Swift after two months of dating. Reports say he got scared that she was getting too attached to him after she reportedly brought a $5 million house in Cape Cod to be near the Kennedys. What can we say, Swift in love can be a little intense. But at least we got "Begin Again" out of their short relationship.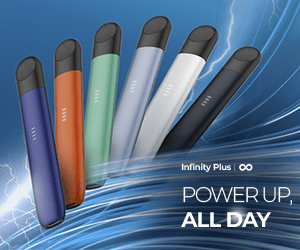 3. Harry Styles

Song: "Style" (Could a title be any more of a dead giveaway?)
Lyrics: "You got that James Dean daydream look in your eye… / You got that long hair, slicked back, white T-shirt / And I got that good girl faith and a tight little skirt / And when we go crashing down, we come back every time / 'Cause we never go out of style, we never go out of style"
Teenagers almost lost their minds when two of the most iconic pop figures started dating each other. Styles and Swift (#Haylor) was a pair too pretty to look at and the world wanted nothing more than for them to be endgame. But we all know how it ended. They dated for a while back in 2012 and broke up while on a vacation in the Caribbean. 1989 tracks "Out of the Woods" and "Style" were rumored to be about the One Direction member. Meanwhile, 1D's "Perfect," penned by Styles, was rumored to be about Swift ("If you're looking for someone to write your breakup songs about, baby I'm perfect.")
Will the world ever recover from Haylor? Probably not. Thankfully, Swift didn't write scathing lyrics to tarnish Styles' rep. The pair even exchanged warm conversations at the 2021 Grammy Awards!
Here's Every Taylor Swift Album, Ranked
Here's Every Taylor Swift Album, Ranked
Meryl Medel | Aug 06, 2020
4. Tom Hiddleston

Song: "Getaway Car"
Lyrics: "You were drivin' the getaway car / We were flyin', but we'd never get far / Don't pretend it's such a mystery / Think about the place where you first met me," "Should've known I'd be the first to leave / Think about the place where you first met me"
Many Swifties believe that HiddleSwift was a glitch in the matrix. How else would you explain Hiddleston's embarrassing "I <3 T.S." shirt? Reputation track "Getaway Car" is famously rumored to be about the unlikely pair's whirlwind romance in 2016. They met at the 2016 Met Gala shortly after Swift broke up with her long-term boyfriend Calvin Harris (more on that later). The lyrics describe the singer hopping on a getaway car to escape an ex chasing after her. But as the song ends, "nothing good starts in a getaway car" and so Swift eventually broke up with him to be with another guy, Joe Alwyn, who she also met at the same Met Gala.
To be fair, she never said a bad thing about Hiddleston — as expected, because he's a gentleman — but it did feel like she left him high and dry there.
4. Calvin Harris
Song: "I Forgot That You Existed"
Lyrics: "I forgot that you existed / And I thought that it would kill me, but it didn't / And it was so nice / So peaceful and quiet / I forgot that you existed / It isn't love, it isn't hate / It's just indifference"
Harris and Swift split in 2016 after 15 months of dating. What was started to be a friendly breakup soon turned sour when Harris took to Twitter to throw shade at his ex-lover for a number of things. In a series of now-deleted tweets, Harris ranted that Swift should just focus on her new boyfriend (Tom Hiddleston) instead of tearing her ex apart. One of his friends even said they broke up because "he was intimidated by her success."
"I Forgot That You Existed," released in 2019, and although it could allude to Swift's feud with Kanye, some fans think it's vague enough to be about Harris too. Because after all, we all forgot he existed.
3. Joe Jonas

Song: "Mr. Perfectly Fine"
Lyrics: "Hello Mr. 'Perfectly fine' / How's your heart after breaking mine? / Mr. 'Always at the right place at the right time,' baby / Hello Mr. 'Casually cruel' / Mr. 'Everything revolves around you' / I've been Miss 'Misery' since your goodbye / And you're Mr. 'Perfectly fine'"
Swift and Jonas, a.k.a. Mr. Perfectly Fine, dated when they were teenagers. And then he broke up with her over a now-infamous 27-second phone call. Their brief relationship inspired a slew of songs: "Forever and Always," "Last Kiss," "Better Than Revenge," and "Mr. Perfectly Fine." But even though they didn't end on good terms then, Swift and Jonas are now great friends. She even sent him a gift for his and Sophie Turner's first baby.
2. Jake Gyllenhaal

Song: "All Too Well (10 Minute Version) (Taylor's Version)"
Lyrics: "You kept me like a secret, but I kept you like an oath" / "And I was never good at telling jokes, but the punch line goes / 'I'll get older, but your lovers stay my age'"
It's safe to say Swift's recently released Red (Taylor's Version) made Gyllenhaal's life a living hell, at least on social media. His name has been dragged through the mud back in 2010 when the heartwrenching "All Too Well," penned for him, was first released and again, a decade later, when Swift dropped the 10-minute version accompanied by a short film. Clearly, Gyllenhaal is one of her worst exes. They started dating when she was 20 years old and he was 29 and if the lyrics and short film are accurate, he belittled her and gaslit her. She now takes a jab at his dating younger girls (his current girlfriend is a 25-year-old French model).
1. John Mayer

Song: "Dear John"
Lyrics: "Dear John, I see it all, now it was wrong / Don't you think nineteen is too young / To be played by your dark twisted games, when I loved you so? / I should've known"
Mayer should be preparing himself by now, cause the Internet will be after him next. It's no secret that he inspired Speak Now track "Dear John." They dated in 2009 when Swift was 19 years old and he was 32 (that age gap though). In the heartbreaking song, it also seems as if her ex did his own gaslighting and serial dating too: "You are an expert at sorry, / And keeping the lines blurry / Never impressed by me acing your tests / All the girls that you've run dry / Have tired, lifeless eyes / 'Cause you burned them out."
We'll be waiting for the "Dear John (10 Minute Version) (Taylor's Version)" next.
AND NOW: She dedicates songs to the love of her life, Joe Alwyn
Songs: "Delicate", "Lover", "Invisible String", "Dress", "Peace", etc.
Lyrics: "My heart's been borrowed and yours has been blue / All's well that ends well to end up with you / Swear to be overdramatic and true to my lover / And you'll save all your dirtiest jokes for me / And at every table, I'll save you a seat, lover"
And now we come down to this: Swift dating British actor Joe Alwyn for 5 years now. From exes who didn't appreciate her wearing high heels, didn't laugh at her jokes, and gaslit her, she now has a boyfriend who looks past her reputation and even writes songs with her. Alwyn co-wrote some of Folklore's hits including "Betty," "Exile," and "Evermore" under his pseudonym William Bowery. We're just happy that after all the hurt she went through, she finally landed the right person.
8 Lines from 'Lover' That Will Make You Think Taylor Swift is Secretly Engaged
8 Lines from 'Lover' That Will Make You Think Taylor Swift is Secretly Engaged
Kyzia Maramara | Sep 03, 2019
Check us out on Facebook, Instagram, Twitter, and YouTube, and be the first to know about the latest news and coolest trends!