Whenever we travel, we always make room in our itineraries to visit the main attractions of our destination — like the Eiffel Tower of Paris, Times Square of New York, and Mount Fuji of Japan. But oftentimes, there are other, more beautiful spots beyond what we know from tourist guidebooks and travel sites that are worth seeking out.
Cebu Pacific's Lifestyle Rewards program GetGo makes it easier for us to discover these hidden gems especially when every trip you book lets you earn points for free flights in the future!
Start your journey to roads less traveled at these following places!
SYDNEY
GetGo Points Needed : 20,000+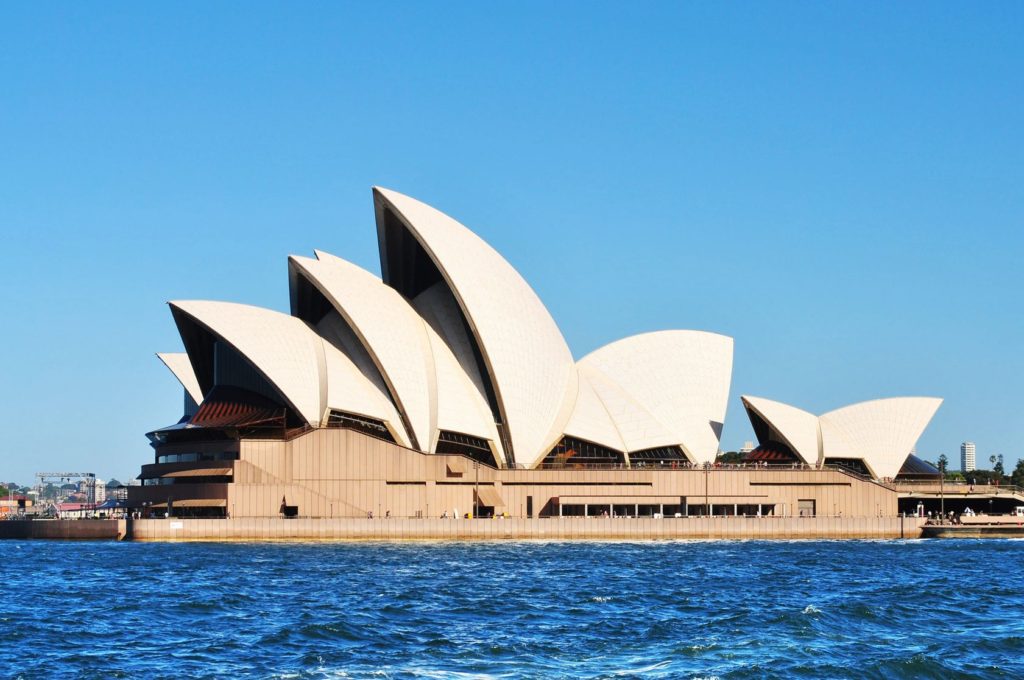 Sadly, "P. Sherman, 42 Wallaby Way, Sydney" doesn't exist but there are a lot more other gems to be found around Australia's capital!
Out of all of Sydney's beaches, Lady Martins Harbor Beach, hidden within Point Piper, is where you'll find yourself alone most of the time because of its restrictive access. McCallum Seawater Pool is where you should take a dip in to admire a picturesque view of the city in the distance. Get lost within the peaceful nature labyrinth that is Wendy's Secret Garden, tucked away in Lavender Bay. For self-confessed DIY makers, head to Reverse Garbage for a treasure trove of scraps and clutter that you can purchase and repurpose.
 When to Go: September to October, when you get the best balance of fair weather, good prices and small crowds
 What to Know: Keep in mind that summertime in the Philippines is actually winter time in the Land Down Under, so plan accordingly! Tipping is also unnecessary. If you're a certified foodie, you should visit during October for the annual Good Food Month celebration.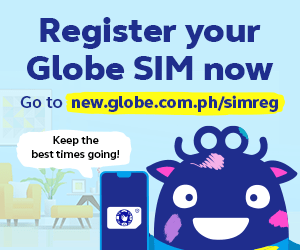 BANGKOK
GetGo Points Needed : 11,000+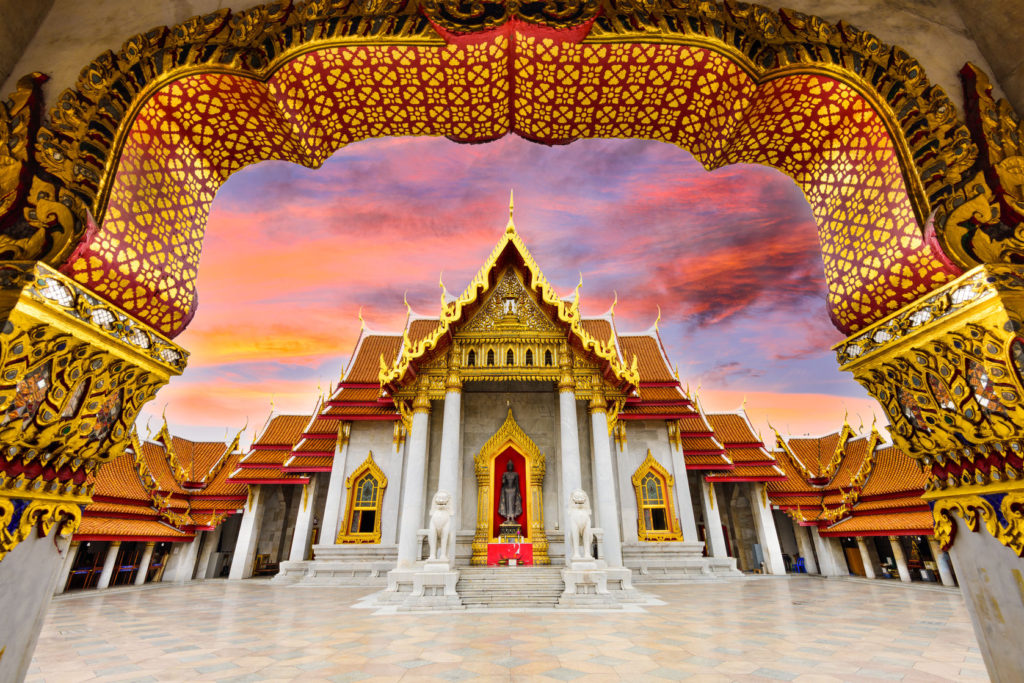 In a city that's great to visit all-year round for off-beat travelers, there are plenty of secret food, culture and historical experiences that you should make the time for — other than the infamous phallic shrine that is! (No, we're not telling you about it.)
Wander along Pak Khlong Talat, Bangkok's biggest flower market located within the Old City, for an aromatic stroll. Stop by the Artist House (Baan Silapin), hidden along a canal in Thonburi, to purchase different art pieces and to catch the traditional Thai puppet show. If you want to escape the bustle of central district, head to Bang Nam Pheung floating market just a few kilometers east of Bangkok—a trip to Thailand isn't complete without floating along a river to shop, after all!
 When to Go: December to February is the cool season, and the best time to go if you plan on exploring all day long; March to May are very warm months, but it's when you get to experience the festive hustle and bustle of Bangkok; May to October experiences mostly rainy days so you're sure to get better deals on accommodations and not be overwhelmed with crowds of tourists.
 What to Know: The best way to get around is via BTS (skytrain) or MRT (subway), but taxis are also quite cheap — just make sure the driver uses the meter. The last thing you'd want is for locals to take advantage of you. That being said, a lot of tourists advise against riding a tuk-tuk in the evening. Better be safe than sorry!
TAIPEI
GetGo Points Needed : 8,000+
Following the news that Taiwan would be lifting the visa requirement for Filipinos for a trial period this September, a lot more people are screaming "Taiwan-a go there now!" these days.
Not to say that you should be discouraged to join the bandwagon, but it would help to avoid the crowds by heading to these places: Fu Jin Street, where hipsters and photographers go for a visual experience much like Singapore's Haji Lane; Flora Expo Park, to unwind; Songshan Cultural and Creative Park, to indulge in Taiwan's art scene; and the less-frequently visited heritage cities of Taiwan: Kaohsiung and Tainan.
 When to Go: October to February is the best time to go because while the temperatures are warm, the heat is not as unbearable as in the summer. Plus, the fall season is a sight to see!
What to Know: Opt to eat at the food stalls you find rather than in restaurants to save on money. Always waterproof yourself and your belongings too! You'll never know when it's going to start raining while you're there.
KUALA LUMPUR
GetGo Points Needed : 9,000+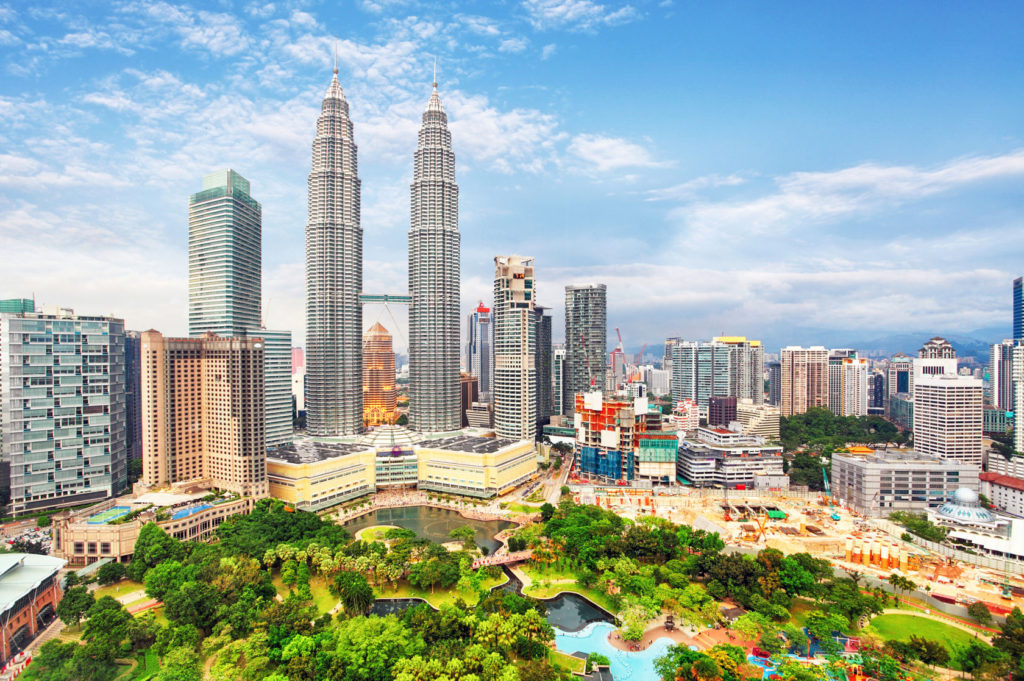 There's a lot more to see than just the Petronas Towers because, admit it, that's probably the only thing about Malaysia that you know of.
Jalan Alor is foodie paradise where you can get simple but delicious eats from the food stalls the line the streets. Marvel at the street art along the Klang River Bank near Pasar Seni Station. Be transported to India at KL's Brickfields, or to China at Thean Hou Temple by Robson Heights. If you're going for the more historical and cultural route, visit the oldest surviving traditional Malaysian houses of Rumah Penghulu at Badan Warisan.
 When to Go: Being a tropical country, the temperatures are high throughout the year, making it a great vacation destination all year round.
 What to Know: Opt for street food instead of expensive restaurant meals. It's also worth noting that Singapore is just a train ride away! You can hit two birds with one stone in one trip away from home.
CORON
GetGo Points Needed : 4,000+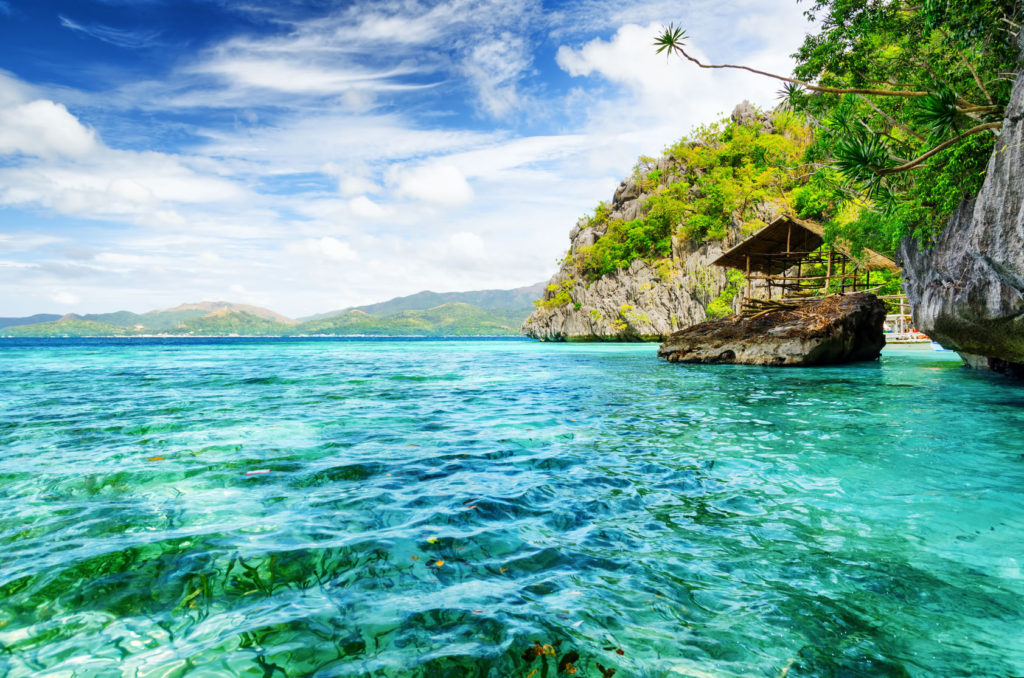 Coron has been revered not only by locals but also by international tourists as one of the most beautiful islands in the world. If you haven't been there, you're missing out on a lot of IG-worthy photos!
Get complete rest and relaxation under the sun at Malcapuya Island — an untouched beach where you can only find pure white sand, clear blue waters, trees, chairs, and a handful of locals. Dive in Barracuda Lake, a freshwater lake with volcanic activity in the bottom. If you just want to go snorkeling, you'll be in awe by the teeming marine life of Siete Pecados.
 When to Go: November, when the weather is cool and dry; or March when it's the best time for sea travel
 What to Know: Don't expect to find ATMs around the area so bring enough cash with you. Power outages are also likely to happen.
TABLAS
GetGo Points Needed : 5,000+
Weekend warriors, unite! Tablas is one of the top must-visits for tourists who love exploring the outdoors. Visit refreshing waterfalls and thrilling caves like Sig-Kop Cave, Mablaran Falls, Garing Falls, Mainit Falls, and Linao D Victo. Its beaches are rarely crowded as well, so take the time to bum around Aglicay Beach and Binucot Beach, as well as the lesser-known Puro Island and Saptos Beach. Tinagong Dagat, a saltwater lake, is also a sight to see.
 When to Go: November, when the weather is cool and dry; or March when it's the best time for sea travel
 What to Know: ATMs can be found in Odiongan City, but bring enough cash just in case. Boracay is also just a 2-hour boat ride away — not for those who easily get seasick though.
ZAMBOANGA
GetGo Points Needed : 6,000+
Forget all preconceived notions about Zamboanga because those hesitations are stopping you from having a possibly unforgettable trip of your lifetime.
This destination may not be at the forefront of the minds of tourists, but Zamboanga has its own share of breathtaking spots, such as Santa Cruz Island with its pink sand, Yakan Village where you can witness the skill and artistry of hardworking weavers, Canelar Barter Trade where you can test your haggling skills, the Instagrammable Merloquet Falls, and the beautiful Buluan Island Marine Sanctuary.
When to Go: January through March when the weather is most tolerable; October to witness the city's line-up of events
 What to Know: Indulge in a seafood feast! Zamboanga City has much more delicacies to offer than just sardines.
MASBATE
GetGo Points Needed : 4,000+
In Masbate, you can't help but get the feeling that you've been transported into an indie cowboy movie. This "Home of the Famous Rodeo" hides plenty of treasures, such as Buntod Reef Sanctuary and Sandbar, Pawa Mangrove Park, Tumalaytay Sandbar, and Sese Brahmans Ranch. And we're not going to lie; watching real life Pinoy cowboys is nothing less than amusing!
 When to Go: During the summer season of March to May when weather is fair and there are only little rain showers
 What to Know: Masbate holds a number of festivals during the summer, including the well-known Rodeo Festival. Refrain from visiting the island between August to November to avoid getting caught in a tropical storm.
Good news to all travellers! Watch out for even lower fares with GetGo's great-value seats promo where members can redeem for as low as 500 points! Or even less! So get your points ready and enjoy more domestic and international trips for free.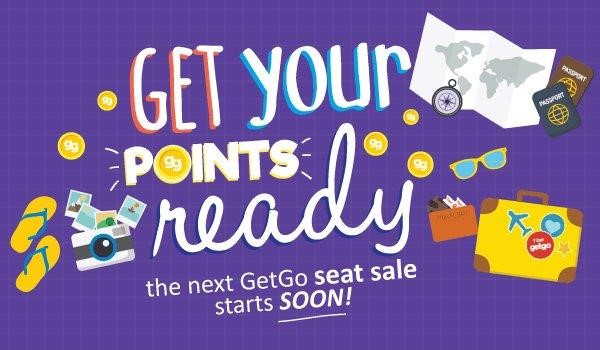 For more information on GetGo's merchant partners, on-going promos and events, you can visit www.GetGo.com.ph or follow GetGo's official Facebook, Twitter and Instagram accounts @GetGoPH. Connect with GetGo and get email alerts on the hottest promos!
*Rate is for one-way base fare only and shall not include taxes, add-ons and any other services that may be availed of from the airline in relation to the flight. Booking is subject to seat availability.