OG K-Drama Unnies We All Crushed On Back In The Day
Mar 14, 2020 &nbsp • &nbsp Bianca Katipunan
K-dramas aren't complete without the leading ladies that make us swoon over their beauty. Back in the early 00's when the hallyu wave was just starting to take off, these ladies played a huge role in getting us hooked on K-dramas. They played a wide range of roles — from lovable bumbling baristas to snooty heiresses we just loved to hate — which showed us just how versatile their talents are. They also had amazing chemistry with their leading men, which added to the reason why we were all glued to our seats. Here are OG K-Drama unnies that we all crushed on back in the day:
Jun Ji-hyun
via GIPHY
This well-known Korean actress has been in the industry since 1999! Jun Ji-hyun has starred in some of South Korea's top-rated dramas and films, including My Sassy Girl, My Love From The Star, and Legend of the Blue Sea. Ji-hyun is also known as one of the three beauties of South Korea. In 2012, she married her non-celebrity husband, and they now have two sons.
Song Hye-kyo
via GIPHY
We've all watched at least one of the K-dramas she's starred in. Song Hye-kyo has featured in some of the most popular K-dramas and has also been partnered with some of the most handsome actors in Korea. From Winter, the Wind Blows to Encounter, she's made us all swoon over her amazing acting as well as her beauty. We all cheered when she announced that she was getting married to her Descendants of the Sun co-star Song Joong-ki, and had our hearts broken after that union ended in a divorce after just a year. Through her ups and downs, Song Hye-kyo continues to be one of Korea's most bankable actresses.
Kim Tae-hee
View this post on Instagram
This actress has starred in some of South Korea's most famous dramas. Known for her amazing acting and timeless beauty, Kim Tae-hee defined beauty standards in South Korea, which is why she's regarded by many as Korea's most beautiful woman. After everyone despised her character in Stairway to Heaven, she made audiences cry, laugh, and cry again in Love Story In Harvard. In 2017, she got married to singer and actor Rain,  and they now have two children together.
These OG K-Drama Oppas Will Take You Back to Your Childhood Feels
These OG K-Drama Oppas Will Take You Back to Your Childhood Feels
Bianca Katipunan | Mar 02, 2020
Ha Ji-won
via GIPHY
Known as one of South Korea's most sought-after actress, she has starred at some of the most critically-acclaimed movies and series. Ha Ji-won's role in Memories in Bali cemented her status as one of South Korea's most bankable actresses. From Secret Garden to Hospital Ship, she continues to bless fans with amazing roles. With a healthy number of acting awards under her name, we are sure Ha Ji-won will continue to grace the small and big screen.
Jang Seo-hee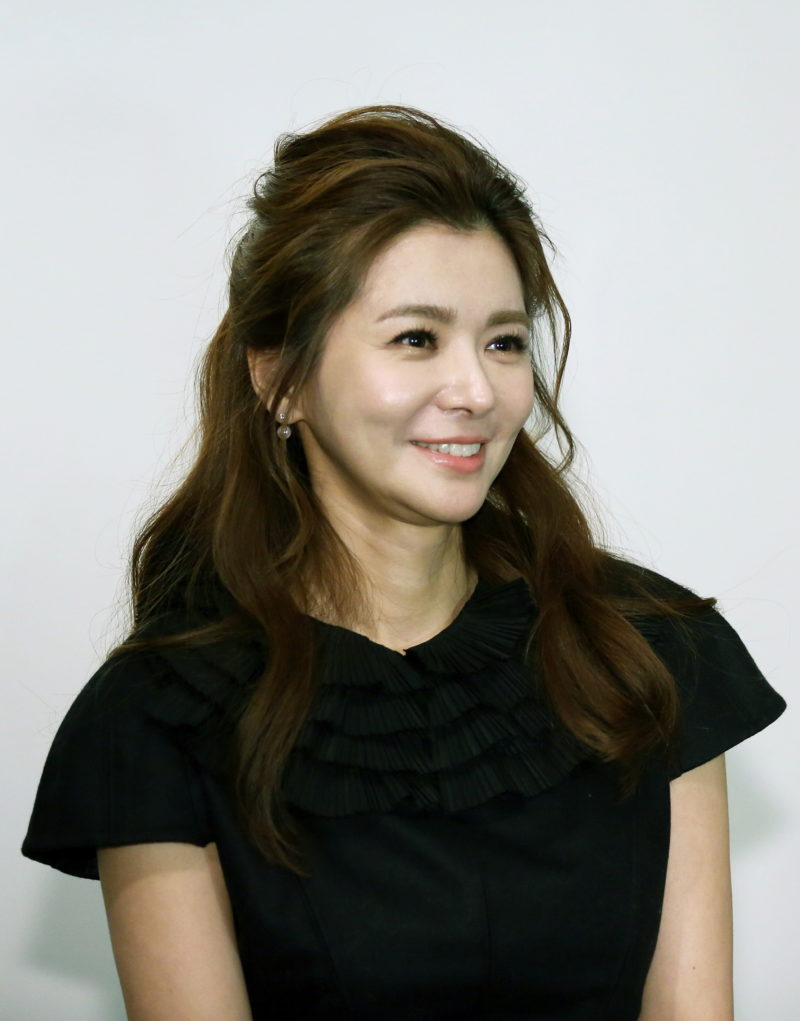 One of Korea's top-earning actress, Jang Seo-hee began her career as a child star back in 1981. Her career has spanned thirty years and she has starred in some of the most memorable Korean dramas and movies. Her most memorable role is in Temptation of Wife where she played Goo Eun-jae / Min So-hee. The drama's highly addicting plot had viewers hooked from start to end.
Yoon Eun-hye
via GIPHY
This actress became popular because of her debut role in Princess Hours as Shin Chae-kyeong, an ordinary girl who becomes a crown princess because of an arranged marriage. This breakout role and immediately catapulted her to international stardom. In 2007, she starred in another hit K-Drama Coffee Prince, which led her to star in many more memorable roles.
Gong Hyo-jin
via GIPHY
Who can forget the one and only queen of rom-com dramas? Gong Hyo-jin has been paired with some of the most in-demand actors in Korea, and she's had viewers squealing with glee from her amazing chemistry with each one of them. Hyo-jin continues to be one of South Korea's most in-demand actresses and has continuously been gracing magazine covers and different ads on South Korean television.
Son Ye-jin
via GIPHY
Our queen Yoon Se-ri is also in this list! Son Ye-jin first starred in the 2003 movie The Classic, a heartbreaking movie that depicted the parallel love stories of a mother and daughter. She continued to star in multiple films and K-dramas like A Moment To Remember, Spellbound, and Something in the Rain. Her role as Yoon Se-ri in Crash Landing On You made her the talk of the town once more because of the story's amazing plot and her chemistry with her leading man Hyun Bin.
Which one of these lovely ladies did you idolize growing up? Tell us below!