Are you like me who prefers the off-the-beaten path when it comes to travel?
If you're heading to the Land of the Rising Sun, instead of the usual Tokyo and Osaka, why not try Okinawa? It's stunning, all right: a blue-and-gold island paradise; Hawaii by way of Asia; the birthplace of karate, Godzilla, and Asahi beer.
And of course, there's more to Okinawa than mythical dog sculptures and kitesurfing workshops! Here are 8 shots of Okinawan adventure that you'd be dumb to miss…
Taste longevity cuisine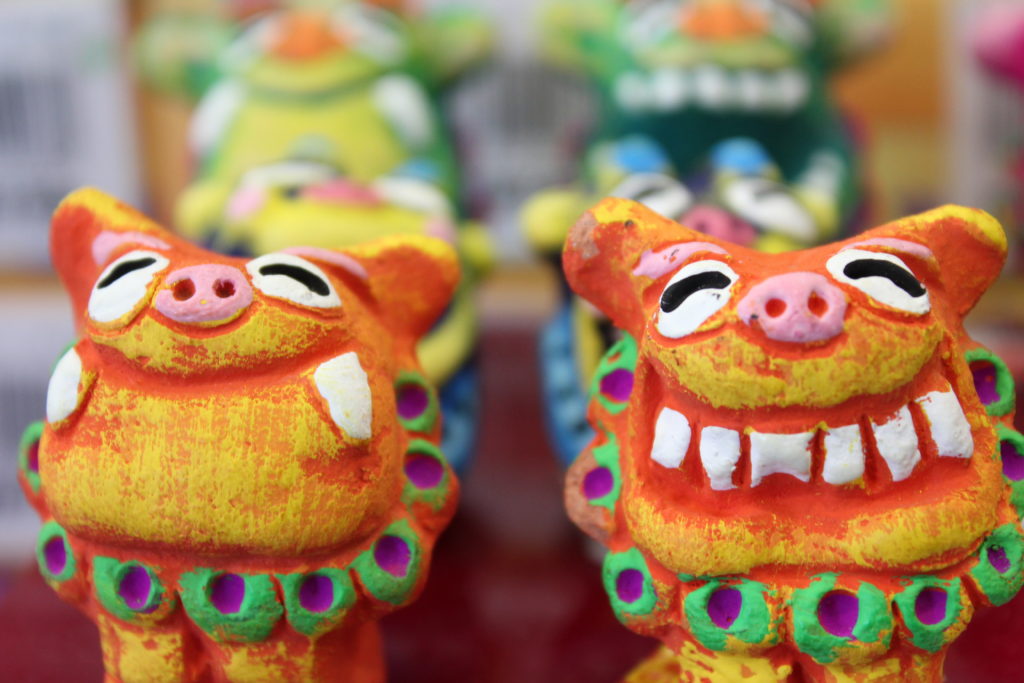 Did you know? Okinawa holds the record for the most number of centenarians in a population.
Hey, it's no small thanks to the lung-cleansing coastal air, and of course, the vegetation on offer. So if you're on the islands, try the Okinawan Diet on for size—from sea grapes to stir-fry tofu to giant pineapple slices. Who knows? By doing so, maybe you could outlive Dracula himself.
Ride a Manza submarine boat
Now, you've really got to leave it to the Japanese when it comes to inventions. Why didn't we think of that? A boat in which the bottom-half doubles as a submarine's viewing deck!
The boat will take you through Okinawa's dazzling coral reefs as schools of comic book-colored fish swim by. Trippy!
Wade in one of its many sandbars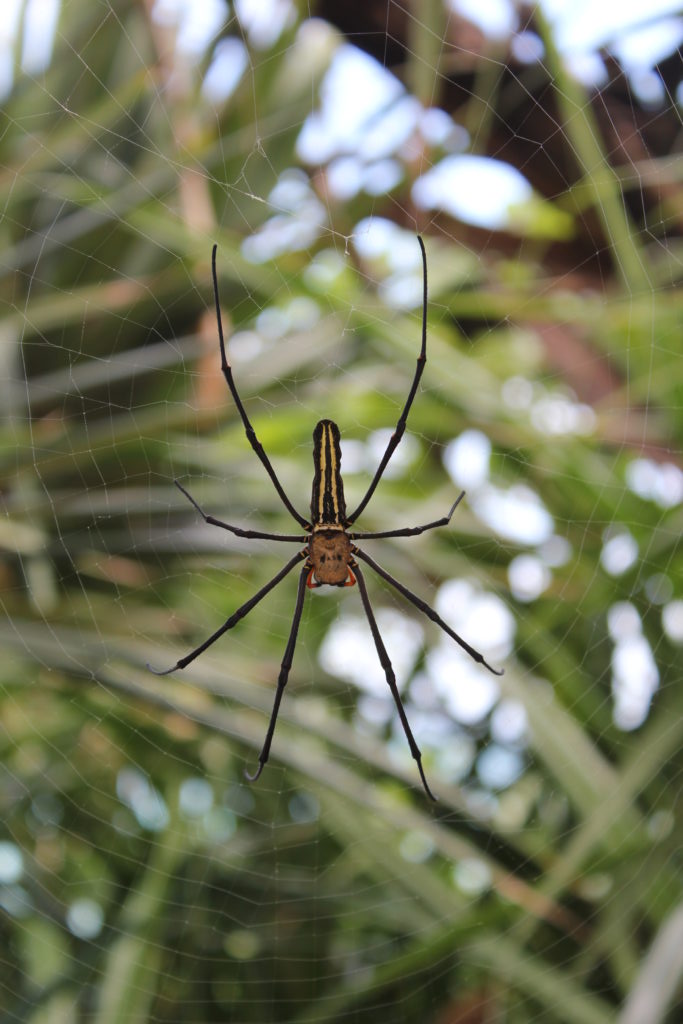 In Tokyo, Osaka, and yes, Manila, high-rise buildings dominate the skyline. If you're a city-dweller like me, I'm sure you're someone who misses the horizon.
Well, when in Okinawa, horizons are aplenty. Every which way you turn is a polvoron-smooth shore or a gin-clear sea. Kick off your Nikes; let the foam caress your toes.
Buy some purple tarts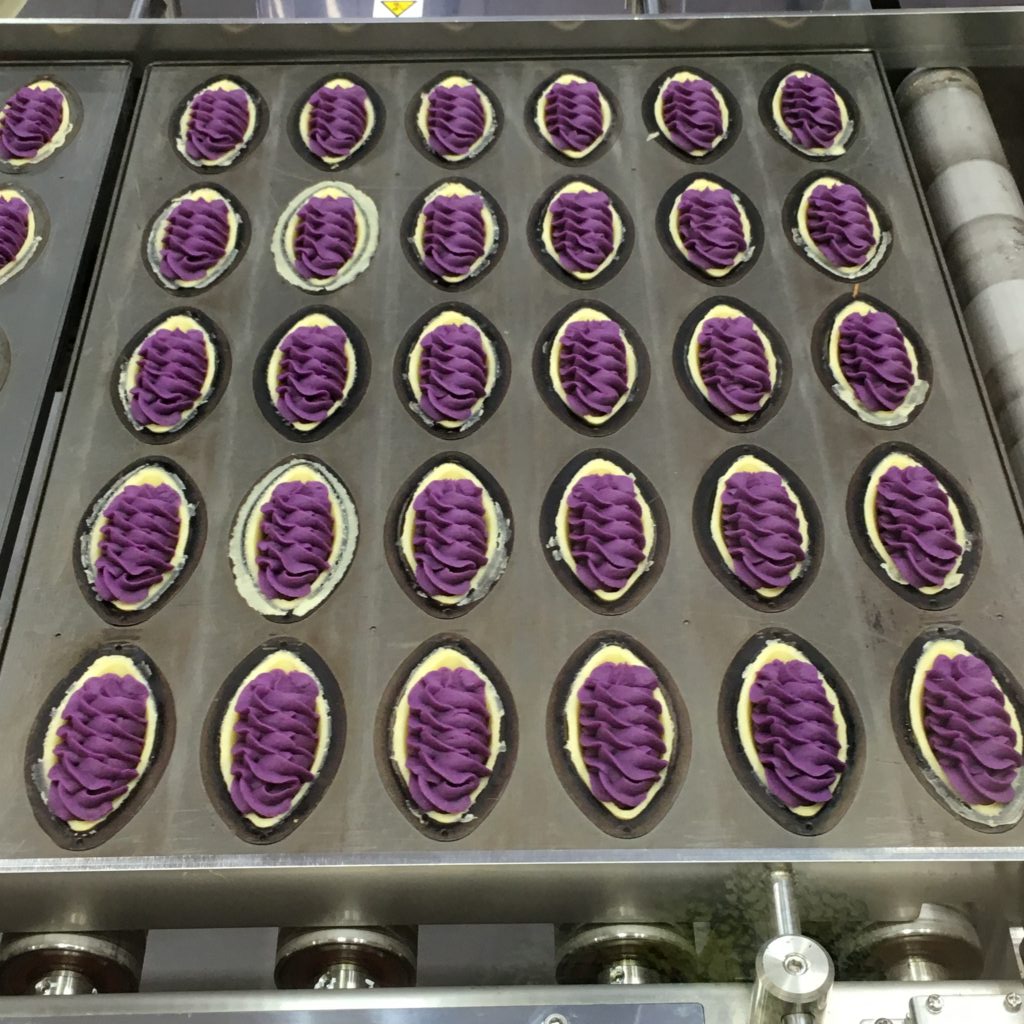 Okinawan pastries sure are weird! A lot of them are purple, as their ingredient of choice is purple taro. (But, yes, they're a must-try if you're a fan of ube.)
If you're nursing a sweet tooth, drop by one of its many pastry shops. The one we went to was a factory outlet and through a glass window, you'd be privy to the conveyor belt operations of making these purple-colored goodies.
Shop at Kokusai
If you've had enough of nature tripping and you're pining for a little modernity, fear not! Just a bus ride away from the powdery sandbars is Kokusai Street—Okinawa's very own shopping district!
It's like having a slice of Akihabara right smack in the middle of beach town. If your body can tolerate the sensory overload, you'll surely enjoy an afternoon here. Every thing is on offer from Shisa souvenirs to anime figurines to the elusive sweet potato Kit Kats.
Marvel at limestone cliffs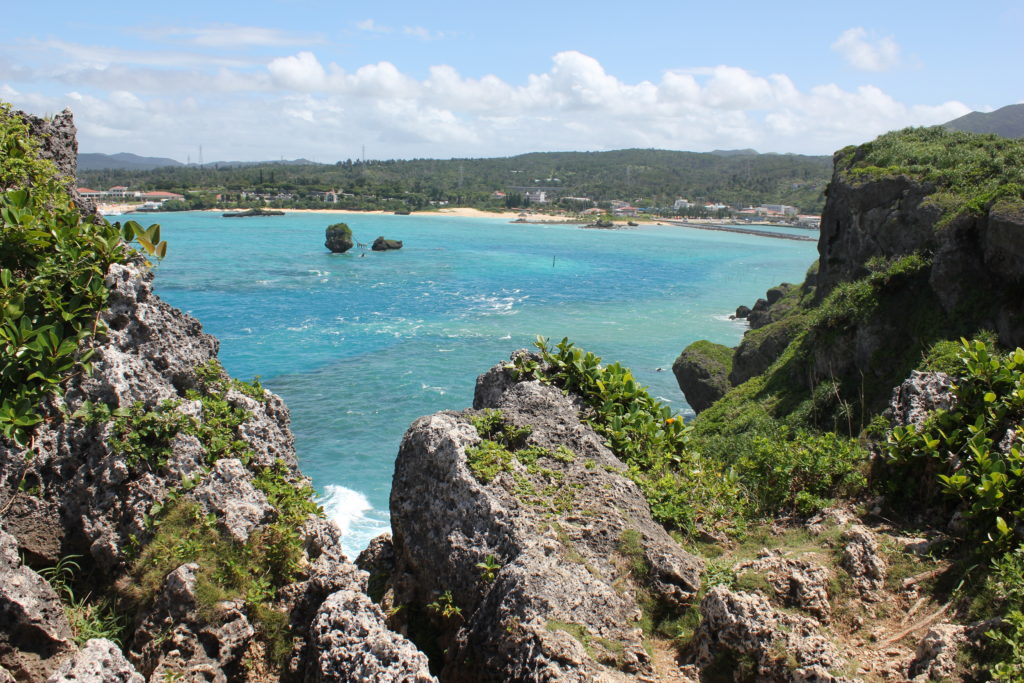 Tokyo is a place to be in awe at what human hands can do—from the cloud-piercing skyscrapers to the divine details of a paper sculpture.
Okinawa, on the other hand, is one that will take your breath away when it comes to the things that nature can create.
Not to be missed is Cape Manzamo, a collection of otherworldly rock formations sculpted by the mighty waves. One such cliff is in the shape of an elephant! Take a good gander, or a selfie, as you feel the ocean spray on your cheeks.
Experience America in one of its districts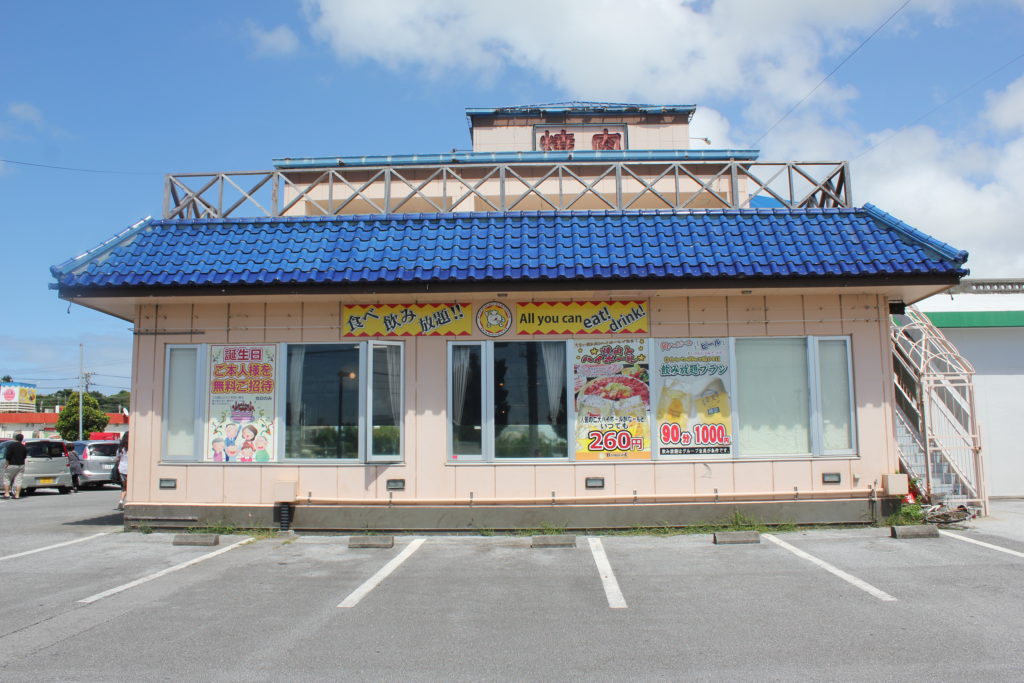 We have our Subic and Clark. Okinawa has Chatan—their very own American Village and military outpost.
And yes, the wonders never stop, when right smack in the middle of a coastal province, you'd see fast food chains, diners, casinos, malls, and a theme park—Americana at its most syrupy.
Be sure to refuel at Bamboche Yakiniku BBQ Restaurant—where you can cook an embarrassment of meats at your own table grill and geek out to the '90s nostalgia items.
Climb up a watchtower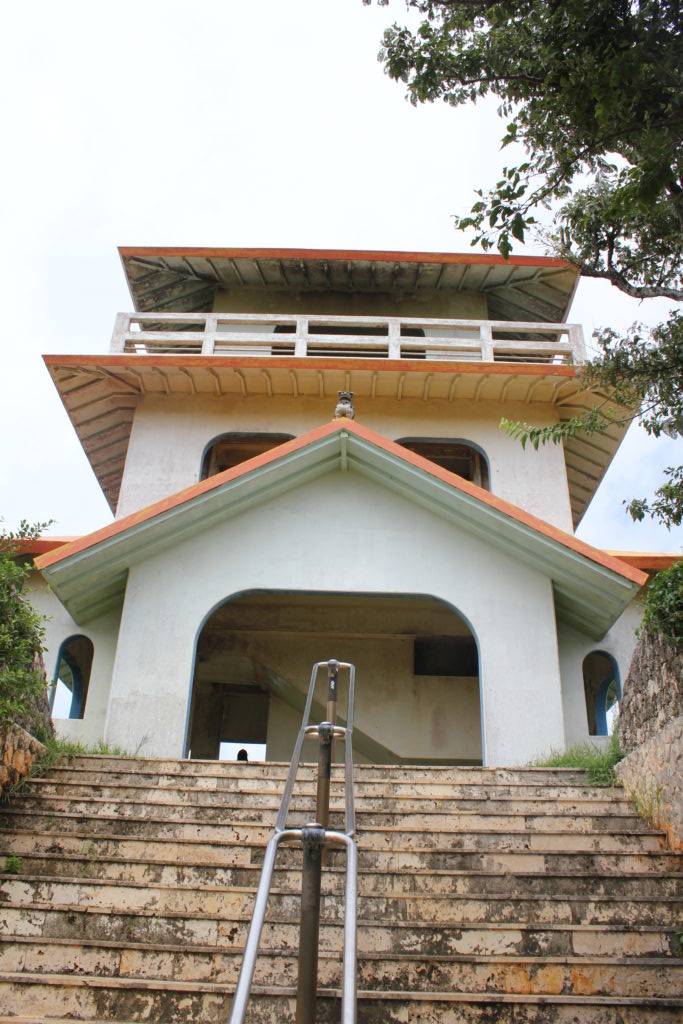 Like I said, Okinawa doesn't have much of gigantic structures that get in the way of a good view.
But get this: hidden in a quaint village—with a trek through a sleepy provincial road—is an old observation deck where you can be witness to the expanse of the Okinawan sea. Literally, it's about getting high (pun intended) on nature.
---
Special thanks to Star Cruises, a subsidiary of Genting Hong Kong. A pioneer in the Asia Pacific cruise industry, you can check out Star Cruises' fleet: SuperStar Virgo, SuperStar Libra, SuperStar Gemini, SuperStar Aquarius, Star Pisces and The Taipan. To learn more, go to starcruises.com.
All photos courtesy of Wincy Aquino Ong.