It's 2017 already! After a few weeks of resting, binging on Christmas ham, spending the holidays attending family reunions and engaging in awkward conversations with that tita who sniffs/kisses you, watching MMFF films (CONGRATULATIONS TO EVERYONE WHO WON!) and swearing thanking 2016 for being the BEST YEAR EVER, it's finally time to go back to the real world. Hello, school, work and 11 more days without sweldo! We're off to a good start, aren't we?
So, let's all bid 2016 goodbye and give 2017 some good vibes  with the first "Yay Wednesday!" of the year!
TANGINA MO 2016 ANG PANGET NG PAGMUMUKHA MO NAKITA MO NA BA MUKHA MO SA SALAMEN ANG PANGET MO AH TANGINA MO WAG KA NA MAGEXTEND TIME KA NA E

— franchesca (@centurygoetheic) December 31, 2016
8. Song of the year, guys!
Here's  our uber popular President with this video of everyone's uber favorite song last year. Great work, whoever did this. Hey, you have six more years' worth of material!
7. Media Noche will always have a special part of our stomachs.
How was your New Year's Eve? These guys were clearly having fun:
"Ma, buksan ko yung wine dito ah."

"Ay wag, pang display yan"

Susmaryosep!!! Idisplay ko na din kaya yung tilapia?!
Ugh

— Rombutan (@rombutans) January 1, 2017
I think I'll be trying that "champurrado" out at our next family reunion.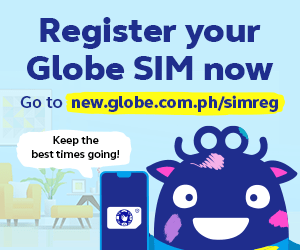 6. New Year, New Me. Charot!
Mom: "Nak labas mo nga yung basura"
Me: …. pic.twitter.com/Z3O1C6LmZV

— rom (@romhotsauce) January 2, 2017
Hay, same.
5. I-Google mo na lang kasi, bes!
Sandro tweeted something again:
What does hugot mean?

— Sandro Marcos (@sandromarcos7) January 2, 2017
And everyone went all beast mode again:
Hugot (verb) – to draw or pull out

Example:
Hinugot ang bangkay ni Ferdinand Marcos sa Libingan Ng Mga Bayani. https://t.co/fE7N3rHBQQ

— Millennial of Manila (@MillennialOfMNL) January 2, 2017
@sandromarcos7 HUGOT. Something inspirational you utter out of passion.

Sample: Please, Sandro. Hindi bayani ang lolo mo. #MarcosMagnanakaw

— Sunday BeautyBar👸🏻 (@kristinamisajon) January 2, 2017
@sandromarcos7 Yan ang gustong mangyari ng mga tao sa bangkay ng lolo mo. Hugutin mula sa libingan ng mga bayani.

— Tiano (@XtianoRhoynaldo) January 2, 2017
@sandromarcos7 @banaenaesandro @michaellavee The only thing you should understand at your age is to accept that your family is a certified thief for the last 50 yrs

— chip2chip2 (@Chip2chip2) January 2, 2017
The guy can't catch a break.
4. This painful video.
I told my mom boomerangs were done manually… pic.twitter.com/AQRDbHmTtb

— Mika (@MickaelCarapiet) December 29, 2016
IT. JUST. KEEPS. GETTING. FUNNIER AND FUNNIER. SEND HELP.
3. I am one with Jollibee and Jollibee is with me.
How God looks like according to different religions pic.twitter.com/TGkGxf7Ovw

— Parvati (@teztikelz) December 29, 2016
"The eye through which I see god is C4."
2. This logical logic.
"May alcohol ka?"
"Wala."
"Ano ba yan Nursing ka pa naman."
"Eh ikaw HRM, may sandok ka ba sa bag??"

— matcha dancer (@bahmita) December 30, 2016
Hard to argue with that one.
1. Just Pia reminding us that she exists.
2017: maging masaya sa tagumpay ng iba awow pic.twitter.com/zEXlHTYVeS

— Richard Bolisay (@richardbolisay) January 1, 2017
UNANG ARAW NG 2017 NAGREREMIND LANG SI MARENG PIA NA MAGANDA SIYA GANERN pic.twitter.com/tq61pwRWVj

— ✨ dan ✨ (@impedanceee) January 1, 2017
Miss Universe vs Misunderstood pic.twitter.com/LB9EcwIoKh

— Jai Cabajar-dashian (@jaicabajar) January 1, 2017
Wala na guys, may nanalo na ng 2017.
Found any other interesting posts? Share them with us below!