'Once Upon a Time in Hollywood' is a Tinsel Town Time Machine
Sep 9, 2019 &nbsp • &nbsp Mikhail Lecaros
Depending on how one chooses to count, Once Upon a Time in Hollywood is the ninth, tenth, or eleventh film from writer-director Quentin Tarantino (Pulp Fiction, Kill Bill). Regardless of how  one enumerates, however, it's hard to argue that any filmmaker working today has come close to maintaining the quality of their output as well as Tarantino. With Once Upon a Time in Hollywood, Tarantino sets his sights on 1960s Los Angeles, taking potshots on the nature of fame, film, and, as you may have heard, Charles Milles Manson.
Having already run through the genres of war, crime, western, grindhouse, blacksploitation, and full-on revenge thriller in his career, Tarantino's Once Upon a Time in Hollywood isn't a reference to any specific genre inasmuch as it is a love letter to a very specific time and place in American history.
THE STORY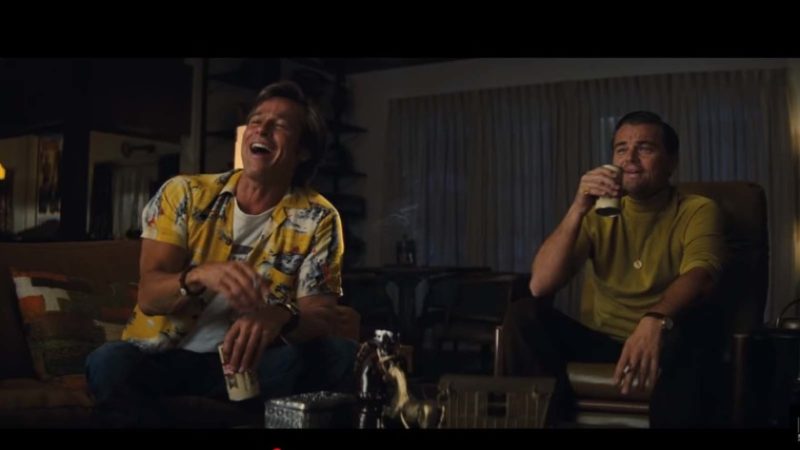 The film tells the story of Rick Dalton (Leonardo DiCaprio, Titanic, The Revenant), a former hotshot TV actor whose star has begun to fade. Once the lead of a television Western, Dalton has been reduced to accepting bit parts as villains on other people's shows. Dalton's best friend and man Friday is Cliff Booth (Brad Pitt, Seven, Fight Club), who just also happens to be his stunt double. The film follows the trials and tribulations as the pair goes about their lives in a Hollywood on the last legs of an era that would soon give way to the edgier, riskier filmmaking of the 1970s.
LA LA LAND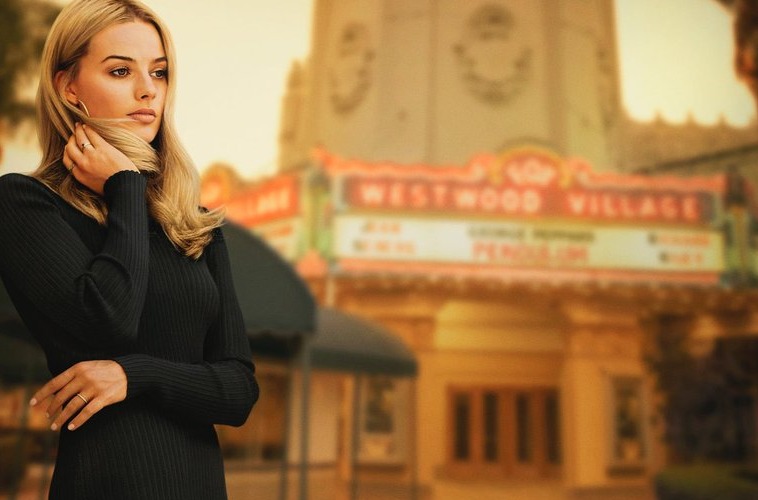 In the mansion next door to Dalton's Beverly Hills pad, actress Sharon Tate (Margot Robbie, Suicide Squad) is living the life of a Hollywood starlet, juggling her unconventional marriage with small movie roles and parties at the Playboy Mansion. The complicated state of her relationship with husband Rolan Polaski (Rafał Zawierucha) is explained by no less than Steve McQueen (Damian Lewis, Homeland, Band of Brothers), but other than that, Tarantino leaves Tate a blank slate – Robbie doesn't play the late actress so much as she plays an idea of her.
As events hurtle towards the fateful night of August 8, 1969, Dalton will be judged by an eight-year-old, Cliff will have words with a guy named Bruce Lee, and Tate will revel in the joy of seeing herself on the big screen.
Welcome to Hollywood, Tarantino-style.
THE DEATH OF A DREAM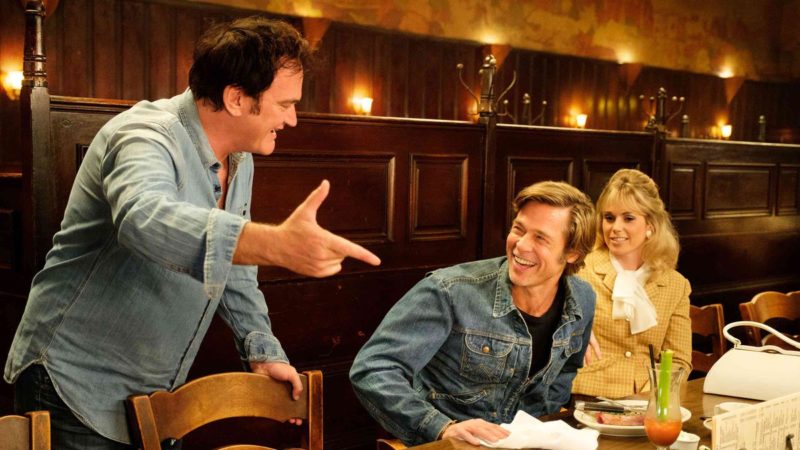 If the title of the film doesn't give it away (Inglorious Basterds opened with the same, "once upon a time"), the notion that this is an alternative reality is obvious early on; Tarantino peppers his script with clues ranging from the obvious (the existence of Rick and Cliff), to those less-so (referring to the champ as Cassius Clay years after he'd taken the name Muhammad Ali in our world).
Much like the aforementioned Basterds, the historical revisionism here unspools like the director's version of wish fulfillment, and it isn't difficult to see why: as personified by Robbie, Tate is the free-spirited embodiment of the 1960s, her youthful energy uncorrupted by the darkness yet to come. Tarantino wants the viewer to love her and this time period as much as he obviously does, which renders the notion that anything untoward could happen to one so endearingly, unabashedly pure not just unthinkable, but horrifying.
FROM QUENTIN, WITH LOVE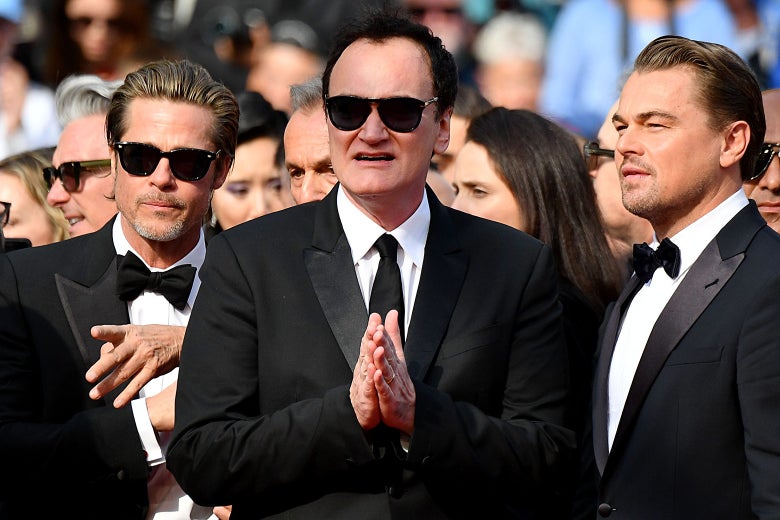 Ever since he burst onto the scene with 1992's Reservoir Dogs, Quentin Tarantino has been praised and derided in equal measure for his tendency to reference other films in his works. While the question of where homage ends and stealing begins is rendered somewhat moot when the artist himself regularly describes what he does as stealing, his films belie this. Granted, he does have a predilection for lifting shots, flourishes, and, occasionally, entire sequences from his favorite directors, but it is his ability to repurpose them in the service of an altogether different whole that has made him a filmmaker worth following.
As a former video store clerk who watched every movie he could get his hands on, Tarantino's filmmaking skills come not from any sort of academic context, but a life-long love of the medium, and that love that is very much on display in each and every release he's put out thus far.
Here, that love manifests in the level of detail lavished on recreating the 1960s, and the performers he's lined up are extraordinarily qualified to bring his characteristically wordy script to life. As the characters we spend the most time with, DiCaprio and Pitt are a joy to watch, looking right at home and exuding the kind of onscreen rapport that makes one wonder why nobody ever thought to pair them together before.
SHOOTING STAR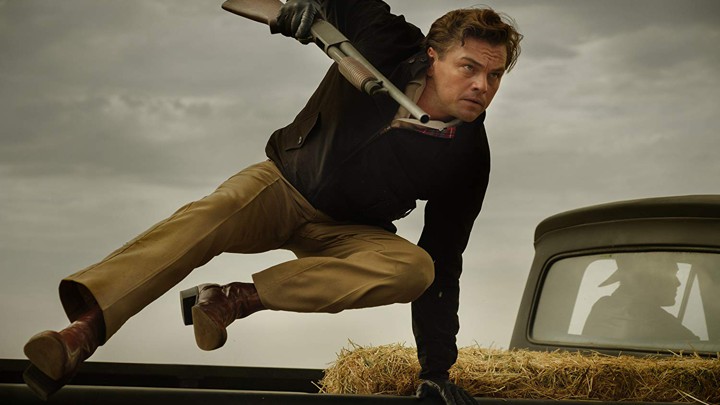 DiCaprio plays Rick as a lost soul, a man desperately trying to hold on to the past, unable or unwilling to consider that his 15 minutes of fame have passed. His existential angst is encapsulated beautifully in a scene where Rick essentially bares his soul to a (much) younger costar, only to end up in tears. The sun may not have entirely set on the career of Rick Dalton but, as casting Marvin Schwarz (Al Pacino, The Godfather) point out, it's definitely getting dark.
DiCaprio isn't afraid to poke fun at himself and his leading man image, making his character's existential angst more amusing than it has any right to be – the worse off Dalton is, the funnier he is to watch.
THE UNKNOWN STUNTMAN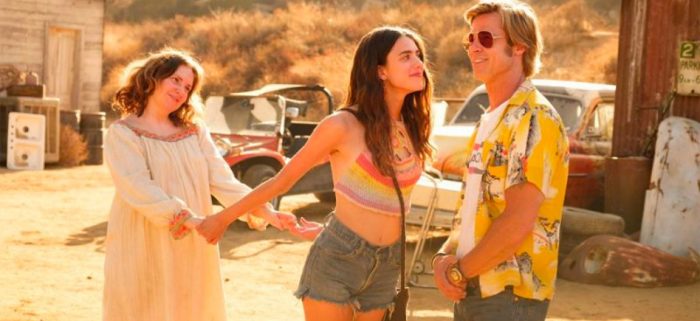 Pitt's character, on the other hand, doesn't seem to worry about much; a laid-back type with an easy smile, a mean right hook, and a soft-spot for helping out the occasional hitchhiker, Cliff Booth is content with his lot in life. When he's not keeping an eye on or doing odd jobs for Dalton in between gigs, Booth shacks up in a trailer behind a drive-in theater, where he watches TV with his beloved dog.
A lot of the press surrounding the movie has centered around Booth's fight with Bruce Lee (Mike Moh), the result of the two exchanging strong words backed up by stronger attitudes. Lee's friends and family have been quick to decry their hero's portrayal as an egotistical jerk and, while their concerns are valid, it bears remembering that this is an alternate reality.
TARANTINOESQUE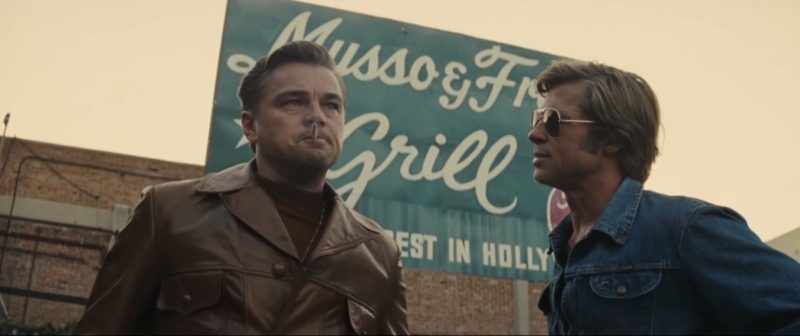 By the time the trademark Tarantino ultraviolence comes into play, one can't help but cheer at the creative audacity being perpetrated on your senses; while no film can hope to change what happened 50 years ago, there is a certain visceral giddiness at the medium's power to present an alternate cut of the past.
Of course, the effectivity of the film's final 20 minutes is almost entirely dependent on the degree to which one is familiar with the Manson Family and their crimes. In the absence of said knowledge, what transpires is still conceivably entertaining, but it's most definitely the benefit of context that raises these scenes from the level of gory slapstick to something approaching comedic brilliance.
THE BOTTOM LINE
If you're a fan, you already know you're going to see this one. In any case, whether or not you're a subscriber to Tarantino's brand of mayhem, Once Upon a Time in Hollywood is a meticulously-crafted, well-acted, rollicking good ride through a bygone age.
Long live Sharon Tate.
What did you think of the movie? Tell us below!