Thanks to technology, some of us have seen our alternate universe versions — whether opposite-sex, a younger or older version, or even Disneyfied versions. It's a fun way to see ourselves in another light, but could we be compromising our privacy by using these apps?
The most recent hype now is the photo manipulation app Voila AI Artist's filter that alters your face to resemble a Disney character. The app was created by Wemagine.ai LLP and can be downloaded for free. With so many people using the app, some privacy specialists couldn't help but wonder — are users' privacy really safe from phishing?
Here are 8 reasons why you should think twice before downloading these apps.
Apps use your physical features for facial recognition algorithms
Prior to Voila AI Artist's popularity this year, the Russian app FaceApp first gained traction worldwide in 2019, taking notice even from celebrities. This didn't sit well with various cybersecurity firms. Although photo-altering apps like Voila AI Artist and FaceApp said they do not use photos for any other reason outside the editing function, these apps do have access to personal data like your name and facial features.
Your browser information, purchase history, and photos from the camera roll are vulnerable

These are just some of the personal data Weimagine.ai can collect from users. Other information also included details like the length of a user's viewing time and the cookies on his phone/desktop.
So why should that concern you?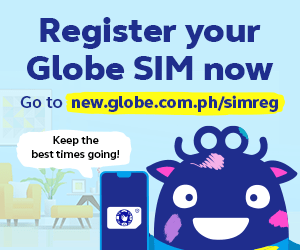 You can't really permanently delete your photos from the app
You know what they say about the internet — once you upload something on the web, it's impossible to take it down completely. The same thing goes with these apps. Even after you delete the app, your personal data has already left an imprint on the app's backend storage.
Voila's privacy policy says that "we do not retain your sensitive personal information for longer than is required for the purposes for which the information may be lawfully used."
However, it also says this: "For any other content, we will entertain your request for deletion, however, there is a strong possibility that copies of any personal content will be retained indefinitely in our systems. In addition due to the nature of the internet copies of your content, including content that you have removed or deleted from your account, may also exist elsewhere on the internet and can be retained indefinitely."
Possibility of data transfer to countries of app developer
The sensitive information you provide is sometimes managed by a person in charge called "data controller," who then decides how personal data will be processed. Sometimes, this data will be transferred to computers outside of the user's home location, where data protection laws may differ.
Our country has data privacy laws, but once our data goes overseas, these laws might not be enough to protect us. The US Democratic National Committee previously issued a warning to its members and the American public not to use FaceAapp due to its security risks. (Recall that in 2016, US intelligence agencies found that Russian hackers meddled in the US elections.)
Apps can release your personal data to law enforcement, firms
Weimagine.ai confirmed that it does not sell or rent users' confidential data to any third party for any purpose. However, according to its privacy policy, it can release personal data to law enforcement, subsidiaries of the company, contractors, and supporters of the company. As stated clearly in the guidelines, the company cannot provide "absolute security" in protecting your personal data from commercial use.
Companies can use your data for commercial purposes
Firms and businesses can use your data for commercial purposes by other firms. US lawyer Elizabeth Potts Weinstein said that by agreeing to the app's terms and conditions, you are giving them the license to use your photos, name, username, and even your "likeness" for any purpose, including an ad on the billboard or the Internet.
You're making yourself vulnerable to identity theft, fraud, etc.
Even if the company behind the app has no intention to use it for other purposes, the more you share your data, the more vulnerable you are making yourself to threats like identity theft.
These face filter apps aren't the only ones you should watch out for
Face filter apps are causing a stir right now because they need to access your data to work. But that isn't unique to face filter apps. So does this mean you can't have fun with any apps? Security expert Ritesh Kotak tells Global News that you can take some precautions if you really want to use them:
Use separate email addresses and use different passwords for different sites.
Don't give random apps access to your entire photo album.
Ensure that you have all the privacy enabled features on (e.g. don't let them collect your location)
And of course, if you really care about your online security (and you should), double-check what would happen to your personal information each time you sign up for any app.
Have you tried any of these face filter apps? Tell us your thoughts!