In the booming music and entertainment industry of Korea, there is no shortage of idols and actors ready to draw a new crowd of fans, and behind them are their entertainment companies to help them manage their careers. But some Korean celebrities have decided to take matters into their own hands and do the behind-the-camera work themselves by going independent and setting up their own label. Here are just a few Korean celebrities who went independent and started their own company.
Rain
View this post on Instagram
After several successful years in JYP Entertainment, Rain or Jung Jihoon (yes, of Full House fame) first ventured into the management aspect of the entertainment industry when he started a company called J. Tune Entertainment as a subsidiary of JYPE in 2007. He later sold his shares to the JYPE, with J. Tune fully merging with JYPE.
In 2015, Rain tried his hand again in backstage matters when he founded R.A.I.N Company. It was initially a one-man agency, but has since grown into a full-blown label with actress Oh Yeju and boy group Ciipher signed with him.
Psy
View this post on Instagram
Aside from his humorous performances, Psy is also known for being business savvy. After 8 years in YG Entertainment, he founded P Nation and signed several notable artists, including Korean-American rapper Jessi, Hyuna, Dawn (former member of boy group Pentagon), Crush, and Heize.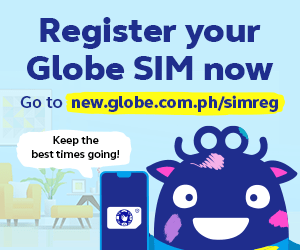 Wonder Girls' Yubin
View this post on Instagram
After leaving JYP Entertainment, former Wonder Girls member Yubin founded her own company, rrr Entertainment, which stands for 'real recognize real'. Fellow ex-Wonder Girls Hyerim joined her company in 2020.
Zico
View this post on Instagram
When his contract expired with his former agency Seven Seasons, rapper and producer Zico announced that he would be establishing his own company called KOZ Entertainment (which stands for King of Jungle). It currently manages soloist Dvwn and hiphop group FANXY CHILD. In late 2020, the company was acquired by HYBE Corporation (formerly BigHit Entertainment behind global superstar BTS).
Kang Daniel
View this post on Instagram
Former Wanna One member Kang Daniel came into conflict with his previous entertainment agency over his exclusive contract rights, leading him to establish his own agency Konnect Entertainment in 2019. This makes him the youngest CEO in Korea's entertainment industry. Since its inception, the company has launched a cafe and a mobile application to support the idol's activities. At the moment, only Kang Daniel is signed under his label.
EXO's Lay
View this post on Instagram
In October 2020, Lay Zhang of EXO officially founded his own label in China: Chromosome Entertainment Group. It would be handling his activities in China, while his agency in Korea remains to be SM Entertainment. Chromosome would reportedly work similarly to SM and other Korean entertainment companies, adopting a trainee selection program.
Hyun Bin
View this post on Instagram
Shortly before Hyun Bin's (Crash Landing on You) discharge from the military, his agency AM Entertainment merged with industry giant SM Entertainment. This led to his decision to go independent with fellow labelmate and actress Shin Minah, with whom he formed a new management agency called O& Entertainment.
In 2016, after his contract with O& expired, Hyun Bin started his own agency, VAST Entertainment, to manage his career and other actors', including Stephanie Lee (who played the reluctant fifth member of Start-Up's SamSan Tech) and Shin Dohyun (who plays the competent ER fellow in Hospital Playlist). Three years later, VAST would become a subsidiary of Kakao M.
Bae Yongjoon
View this post on Instagram
Best known for his work in K-drama Winter Sonata (yes, that tearjerker classic from your childhood!), Bae Yongjoon has never shied away from business, exploring different ventures like trendy restaurants and cafes. He has since retired from acting, and focused on the management of his own label: KeyEast Co. (formerly known as Tuneboom Korea). The agency has signed many popular actors since its inception, including Park Seojoon (Itaewon Class) and Ju Jihoon (Kingdom). Other notable actors currently being managed by the agency include Moon Gayoung (True Beauty), Hwang Inyeop (True Beauty), Woo Dohwan (The King: Eternal Monarch), and Kang Hanna (Start-Up).
Follow us on Facebook, Twitter, Instagram, and Youtube for the l8est entertaining, useful, and informative lists.