Since it's likely that we won't be hitting the cinemas for some time, we've got to make do with what we can access online. Fortunately, "making do" won't be a challenge, as we're spoiled for choice. In fact, it's incredibly easy to find award-winning films on Netflix. Here are some Oscar-winning films you've got to watch, especially now that you've finally got the time.
Marriage Story
Nicole (Scarlet Johansson) and Charlie (Adam Driver) are in the middle of a messy divorce after their picture-perfect marriage unravels right before their eyes. The two realize that they want different things in life but can't split up because of their son. But their resentment towards each other grows, resulting in the end of their marriage. At the 92nd Academy Awards, the film was nominated for six awards, with actress Laura Dern winning an Oscar for Actress in a Supporting Role. Watch it here
The White Helmets
This short documentary film follows the daily operations of three Syria Civil Defense volunteers. The film won the best documentary at the 89th Academy Awards, and in December 2016, it was announced that George Clooney was developing a feature-length film based on the documentary. Watch it here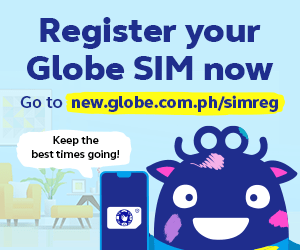 Once Upon A Time In Hollywood
Rick Dalton (Leonardo DiCaprio) is a television actor that fears that his career is fading while his best friend Cliff Booth (Brad Pitt) is struggling to find work. The film shows the struggles of actors and actresses to get work in Hollywood and also shows the lengths that actors are willing to go to be able to land a job. The film was nominated ten times at the 92nd Academy Awards, where Brad Pitt won Best Supporting Actor. The film also won Best Production Design. You can watch the film here.
American Factory
This documentary film depicts the lives of workers in Fuyao's Ohio and Chinese plantations. The film won at the 92nd Academy Award for Best Documentary Feature. Watch it here
The Social Network
The Social Network is a biographical movie about Facebook founder Mark Zuckerberg. The film shows how he was able to developed the social media platform that we know today as Facebook. The film won Best Adapted Screenplay, Best Original Score, and Best Film Editing at the 83rd Academy Awards. Watch it here
12 Years A Slave
Solomon Northup (Chiwetel Ejofor) is an African-American man in 1841, working as a violinist and living with his wife and two children. He lives a peaceful life in New York when two men offer him short-term employment as a musician. Solomon agrees but he finds out that he's been sold as a slave despite his claims of being a free man he is still treated as a slave. The film won Best Picture, Best Adapted Screenplay, and Lupita Nyong'o won Best Supporting Actress at the 86th Academy Awards. Watch it here
The GodFather
With an all-star cast of some of the biggest names in Hollywood — like Marlon Brando, Al Pacino, Robert Duvall, and Diane Keaton — The Godfather is a classic. About a family of Mafias fighting for the top spot, it's a must-watch. The film won Best Picture, Best Actor, and Best Adapted Screenplay at the 45th Academy Awards. Watch it here
Darkest Hour
The film is a war drama that tells the story of Winston Churchill (Gary Oldman) during his days as prime minister during the Second World War. The film won Best Actor and Best Make-up and Styling at the 90th Academy Awards. Watch it here.
Got any more movie suggestions? Tell us below