If you haven't got a lot of space at home, you've got to be smart. These stylish and functional appliances may be just what you need. (And even if you don't have a small home space, you'd probably want to cop these items too just because they're just too cute!) From breakfast machines with multiple uses to an adorable mini-fridge, these tiny appliances are must-buys.
4-in-1 multifunctional breakfast machine (P4,821, Lazada)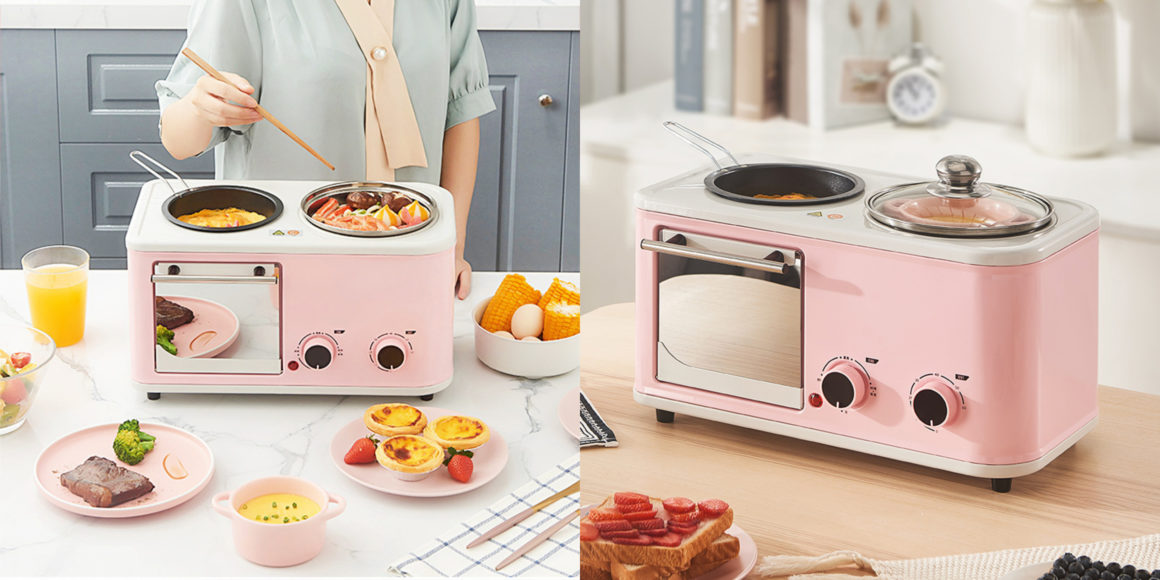 This breakfast machine will be your ultimate morning companion. It acts as a frying pan, a pot, a toaster, and an oven. Wake up in the mornings, pop 2 slices of bread in the mini toaster, fry an egg in the pan, and heat up some soup in the pot while you're at it. The entire thing is just 39*25.6*24.5 cm so it could fit most countertops easily. If you're wary about purchasing it, peep this tweet of a woman who bought it recently and was very satisfied.
3-in-1 breakfast maker (P2,388, Lazada)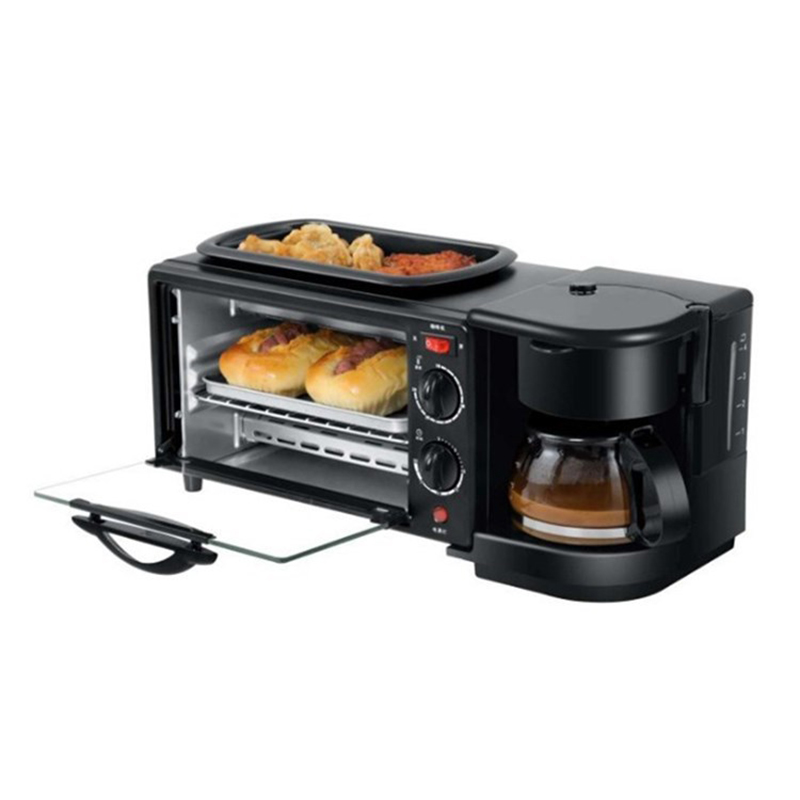 For coffee lovers, the first breakfast machine we mentioned might not be enough. We get it, coffee is a staple for mornings! This 3-in-1 breakfast maker comes with its own 0.6-liter coffee machine, a small frying pan, and a 9-liter oven. Picture yourself in the morning frying your bacon and eggs, heating your sandwiches, and getting that coffee (or tea) all from the convenience of one machine. Its dimensions are 45*18*20.5 cm and while it isn't the tiniest of machines, it is a great space saver.
Quirky Online Shopping Finds That You Never Knew You Needed in Your Life
Quirky Online Shopping Finds That You Never Knew You Needed in Your Life
Ina Louise Manto | Jun 15, 2020
Mini oven (P1,960, Landmark)

Between all the recipes flooding our newsfeeds and our friends' baking adventures, trying out your hand at making the perfect cake or cookie is understandable. No huge oven? No problem! Asahi's mini oven toaster can toast, bake, roast, defrost, re-heat, and melt cheese or butter for you. It's only 22.8*25.4*33.2 cm, charming, small, and can definitely fit your kitchen.
Pearl Boba Tea Mini Fridge (P4,900++, Smoko)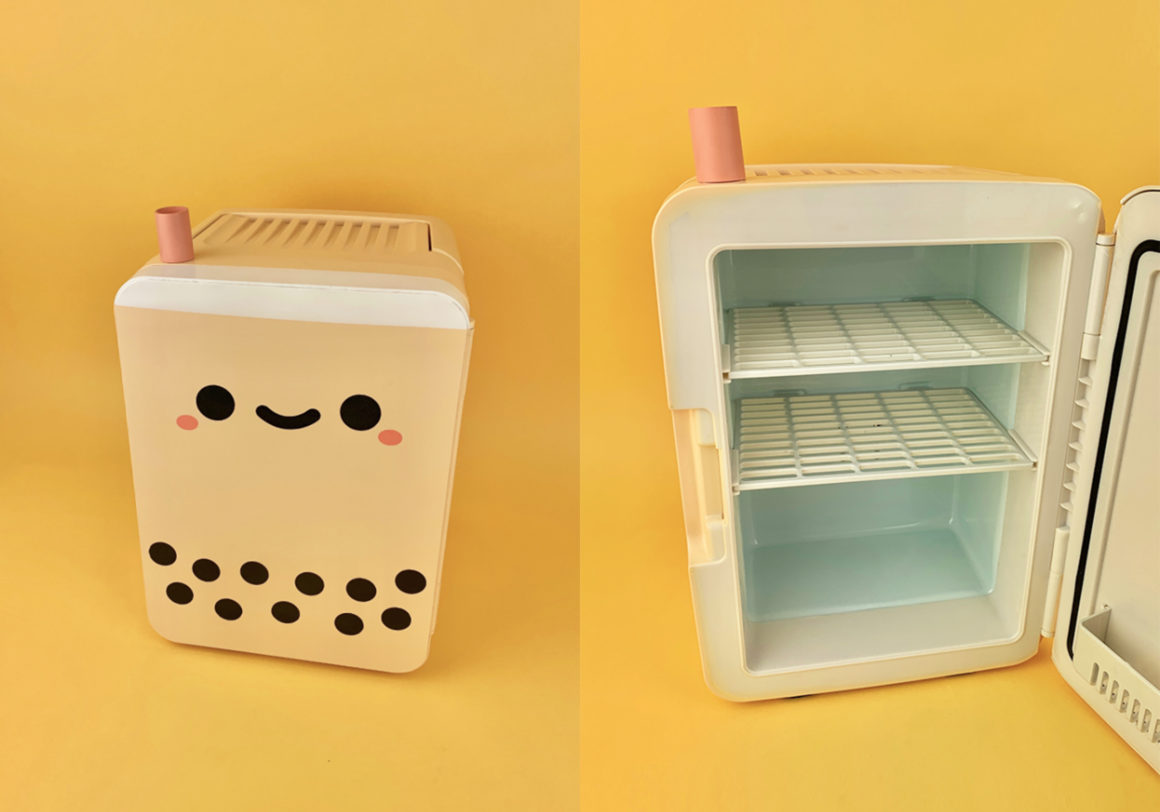 A mini-fridge that can keep your bottles of milk tea and doubles as skincare storage? Take our money! This adorable limited edition 10-liter fridge from Smoko is available for pre-order. It can fit up to 12 soda cans and you can even take it with you inside a car during road trips. Its dimensions are 25.4*25.4*39.3 cm and it weighs about 3kg. Smoko delivers to the Philippines and if you place your order now, you can expect it to arrive mid-August.
Balik Alindog Starter Kit: Workout Equipment You Can Buy Online
Balik Alindog Starter Kit: Workout Equipment You Can Buy Online
Ina Louise Manto | Jun 14, 2020
Portable air conditioner (P549, Lazada)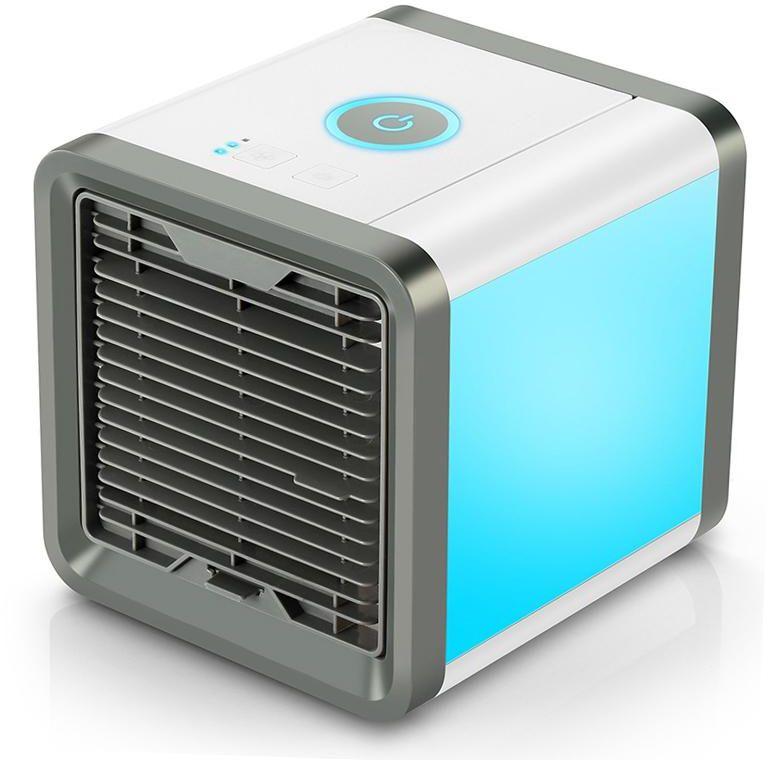 With electric bills shooting up, we'd want to avoid using our air conditioning units the entire day. The next best thing is this adorable portable air conditioner that could do the trick of cooling you down. It could be your work from home companion! All you have to do is plug it into a wall outlet or USB port, pour water inside the container, and watch the magic happen.
Mini coffee machine (P3,228, Lazada)

No matter how much you love your morning coffee runs before work, you have to admit that you're actually paying for overpriced coffee. This cute mini coffee machine will give you time to perfect a brew that would suit you. Latte? Mocha? Americano? As long as you have the beans and the patience, you can do it in your own home. This mini coffee machine can carry up to 240ml of water which makes 2-4 cups. And as a bonus, making your own coffee will fulfill your barista dreams!
Mini washing machine (P1,990, Lazada)

While this cute washing machine obviously can't wash the heavy stuff (jeans, jackets, etc.), it is pretty useful for underwear and shirts. It only weighs around 5kg and if you're living in a dorm, it's easy to store in the bathroom. It can do a quick wash and a spin dry. Alternatively, if you have kids, this is the perfect mini appliance to teach them how to do their own laundry. The mini washing machine's dimensions are 33.5*33.5*48.5cm.
Portable vacuum cleaner (P999, Lazada)

Sometimes it's not enough to bring out that walis tambo, you need to follow through with a thorough vacuuming to get the dust and pet hair off the floor. This particular portable vacuum cleaner works well with any kind of surface. You can even adjust it from a handheld device, attaching a long flat mouth for nooks and crannies, and attaching a rod handle for easier use. Goodbye ceiling dust!
Which of these products do you love the most?