It has been only a little over a week since the fan-favorite Korean drama Our Beloved Summer has officially ended, but many of us are already missing Choi Woong (Choi Woo-sik) and Kook Yeon-su (Kim Dam-i) and their kilig yet mature love. Unfortunately, we can only binge rewatch the show — or display some art from the show in our own space. If you're one of many fans who want something "drawn" by best boyfriend Choi Woong for yourself, one of the real-life artists behind his works is actually selling some prints of the drawings in Our Beloved Summer!
Choi Woong's drawings
— 첫사랑 (@xjttkfkd) January 12, 2022

Choi Woong's artworks have captivated not only the love of his life Kook Yeon-su and the popular idol NJ, but also us — the viewers. But as much as we would want Choi Woo-sik to be so perfect that he can sketch those masterpieces in the middle of a drama shoot, there are real-life artists commissioned to create the drawings in Our Beloved Summer.
Thibaud Herem
View this post on Instagram
French illustrator Thibaud Herem is best known for his architectural work that boasts of carefully intricate hand-drawn details, just like Choi Woong. He graduated with a degree in graphic design after which he worked as a freelance illustrator. Herem has also released a book called Know Your Rodent. According to his website bio, he uses pencil and Indian inks for his architectural drawings.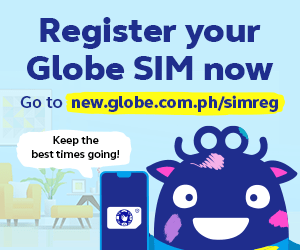 Commissioned by celebrities
View this post on Instagram
If Herem's name sounds familiar, you might have heard of him being commissioned by Kim Namjoon or better known as RM, member of global superstar BTS. Herem created artwork of one of RM's trees, particularly "a beautiful cherry tree in blossom."
Thibaud Herem in 'Our Beloved Summer'
Thibaud HEREM

@/thibaudherem ⬇️https://t.co/lxsitFazCX pic.twitter.com/bg5kzLTMcL

— C. (@Inspirit81002) December 22, 2021

Aside from his artworks being featured in the show, Thibaud Herem actually made a *slight* cameo in the series! No, you didn't miss a Frenchman talking to Woong in Seoul or in Paris. Herem actually appeared in a leaflet as the world-famous architect Jean Ferrat, who is someone Woong looks up to. Talk about an easter egg well done!
We all know that the original artist for the drawings of Ung is Thibaud Herem. But did you know his face was shown in episode 2? Disguised as Jean Ferrat, this is how the original artist looks like 🥰 #OurBelovedSummerEp2 pic.twitter.com/Gj2vtyZIDp

— Gorgeousbabe11 (Anj Alfieri) (@Gorgeousbabe113) January 27, 2022
Kim Seung-bae
Artist Seungbae Kim posted some of the drawings from Woong's dark times in #OurBelovedSummer. These distinctive drawings in perspective view especially caught my attention https://t.co/2zEOiz9W0C pic.twitter.com/U5dcKNd2p6

— lee re's mum (@kimtoils) January 22, 2022

Another artist who had his masterpieces shown in Our Beloved Summer is Korean artist Kim Seung-bae. He is a graduate of London's Central Saint Martins with many years of experience in the art world. His works appeared in the show as the black and white sketches of Woong, with a few watercolor ones mixed in.
Commissioned by Samsung
View this post on Instagram
In 2016, Kim Seung-bae collaborated with tech giant Samsung in their project to create 'Meaningful Design.' Kim created three artworks that featured three innovative Samsung products. The artworks were made available to the public as downloadable wallpapers from the Samsung website.
Kim Seung-bae in 'Our Beloved Summer'
View this post on Instagram
View this post on Instagram
A notable artwork by Kim Seung-bae on the show is the ruined watercolor drawing from Woong and Yeon-su's high school days. It's the one that Yeon-su tried to fix with white-out and which Woong kept even so many years after their breakup. Kim Seung-bae is also the one who created the cute sketch of Jjong-jjong the dog who loves to run — and perhaps most importantly, the sketch of Yeon-su at the end of the show. Also known as Woong's only artwork featuring a human.
View this post on Instagram
'Our Beloved Summer' special edition artwork
View this post on Instagram
Want to own something by Choi Woong? (Or at least by one of the artists behind Choi Woong.)
You're in luck because Thibaud Herem is selling prints of some of his works featured in Our Beloved Summer! That includes the "Noh Tree" in the live drawing exhibition and various sketches made for the show.
But what might catch your eye the best is probably the special edition copy of the "'Our Beloved Summer' main drawing". Unfortunately, it's only limited to 500 signed copies (of which less than 100 are left in stock!). So you better add to cart now if you really want it!
Follow us on Facebook, Twitter, Instagram, Tiktok, and Youtube for the l8est entertaining, useful, and informative lists!