Internet content creator SmyleeKun got out of bed one day (presumably on the morning of World UFO Day last July 2) and thought he wanted to see an alien. Heck, he wanted everyone else to see an actual alien! He created the Facebook event Storm Area 51, They Can't Stop All of Us currently planned for September 20, 2019 with the description:
"We will all meet up at the Area 51 Alien Center tourist attraction and coordinate our entry. If we naruto run, we can move faster than their bullets. Lets (sic) see them aliens."
Area 51 is a highly secretive American air force base in Nevada wildly rumored to have been keeping aliens in their compound, among other things. Many alien enthusiasts believe that extraterrestrial spacecraft and technology is being kept and studied within Area 51's walls.
The Facebook event got over 1.4 million responses but the best response would have to be from the US Air Force. Spokeswoman Laura McAndrews said that government officials indeed saw the event and would like to warn everybody that "the U.S. Air Force always stands ready to protect America and its assets."
But that didn't stop the Internet from their hilarious response to the event!
This could actually happen
When the government hears over 1 million people are planning to storm Area 51 pic.twitter.com/gWZ4kqNi2v

— Sonic the Hedgehog (@sonic_hedgehog) July 16, 2019

If Americans tick their government off and they pull this Tony-Stark-level stunt, does this mean Shane Dawson's theory on the forest fires was true? Hmm.
It's all fun and games until the captured aliens are free and we find out they're actually evil
When we raid Area 51 and realize the aliens were being contained for a reason pic.twitter.com/YtFo0tRapa

— what did the hand say to the meat (@therainman222) July 12, 2019
me after I save an alien but it keeps making jokes about destroying mankind #Area51memes #area51raid #Area51 pic.twitter.com/moPxY6x7RQ

— Joe (@JFlecTV) July 13, 2019

Because based on all the movies Hollywood is feeding us with, the government is only trying to protect the people from harm.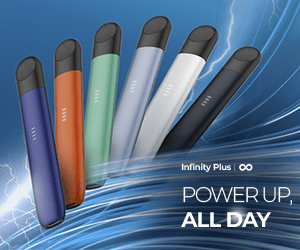 But why interfere with natural selection?
Funeral homes after people storm into Area 51 in September pic.twitter.com/EQW5b919w2

— Хосе Сильва Родело 🇲🇽🦂 (@jsrmx6) July 9, 2019
If the people want to storm Area 51, let them! There's even a petition to storm the Bermuda Triangle to once and for all get to the bottom of that mystery.
READ MORE: 
8 Interesting Places Nobody is Allowed to Ever Visit
Famous and Recent UFO Sightings that Would Make You Believe They're Really Out There
The combined force of Chuck Norris and John Wick is all we need
Wow…. Area 51 is definitely fucked, I'm making sure I'm right behind these fools 😂 pic.twitter.com/y0KtcXEnps

— Kelso (@TheKellyMoore) July 15, 2019

Did you know Chuck Norris once threw a grenade and killed 50 people, and then it exploded?
With BlackPink's help, anything is possible!
Let's kill these… walls that are in the way of the aliens' freedom!
Maybe we don't know what we're doing
my alien that I snuck out of Area 51 at 3am telling me they accidentally ate my cat pic.twitter.com/IpYwbmrzmT

— Area 51 here we come 🛸 (@Kat_PennyLane) July 12, 2019
My alien coming to my room at 3 am telling me the police outside cause he bit a baby #Area51memes pic.twitter.com/OoKh9PAHtL

— jodye🧸. (@jodyefrmthatrap) July 13, 2019
My alien after I teach it to use metal straws to save the turtles #Area51memes pic.twitter.com/58jEIv4IF8

— Jacky (@aquajacky) July 13, 2019

Are we really ready to live a life surrounded by aliens? In the Philippines alone, attaining education and education citizens are difficult, what more educating other life forms?
Celebrities are all for it
♥️👽 SpaceX has Area 59 👽♥️ pic.twitter.com/h4YUL1Xx51

— Elon Musk (@elonmusk) July 17, 2019
That will wake them aliens up https://t.co/QFX23ZhPEN

— kevin jonas (@kevinjonas) July 14, 2019
Me & @selenagomez on our way to Area 51 👽 pic.twitter.com/P5ui7X5keU

— Miley Ray Cyrus (@MileyCyrus) July 16, 2019
Scare pdp s2 in area51 lets get it

— ƿ૯ωძɿ૯ƿɿ૯ (@pewdiepie) July 16, 2019

If our favorite actors are going to battle, we're gearing up too!
But this is how everything is most likely going to end
The Area 51 guards when everyone finds out that aliens aren't real #Area51memes pic.twitter.com/iyyUUbJoQ0

— Shay (@WriteReadLive10) July 13, 2019
In conclusion, don't storm Area 51. It's not wise.
Alien? Alien!