#TeamPacquaio vs #TheMoneyTeam: 8 Celebrity Matchups We Would Pay To See
May 4, 2015 &nbsp • &nbsp Kel Fabie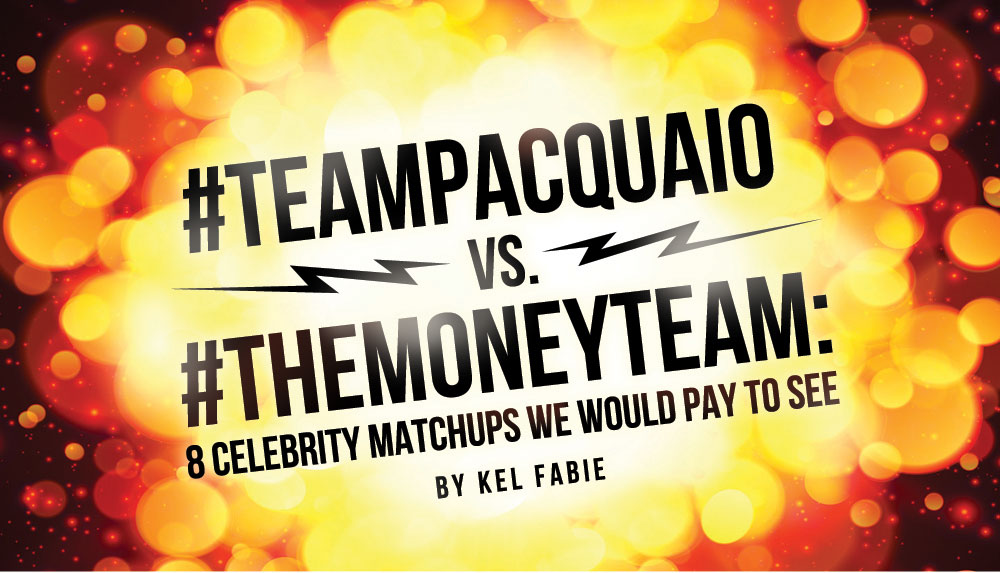 [dropcap letter="T"]he celebrities surrounding Manny Pacquiao and Floyd Mayweather Jr. are colorful people in their own right, and in all honesty, pretty much all of us know them better than anyone who ended up on the undercard that night. Wouldn't it be pretty rad to see these 8 match-ups happen now that the main event is over? I know I'd be watching it all with just as much, if not even more rapt attention than Pacquiao-Mayweather itself.

Who would likely win in an anything-goes fight between…  
Mike Tyson isn't just backing Manny, he's calling Mayweather "delusional" for even attempting to call himself "greater than Muhammad Ali." On the other hand, 50 Cent, a former amateur boxer in his own right, has always been a part of Team Money for as long as we can remember, and even bet $1.6M on Floyd for this fight. That's confidence, right there, regardless of the feud 50 and Floyd may have had with each other since 2012.
The Winner: Let's not kid ourselves here. Mike Tyson wasn't known as "the baddest man on the planet" for nothing. Unless a gun is involved (And Fiddy wasn't exactly on the winning end of that equation, either.), there is no way Iron Mike is losing to 50 Cent, because while Tyson may have lost a step, 50 never had it, to begin with.
#TeamManny: 1
#TheMoneyTeam: 0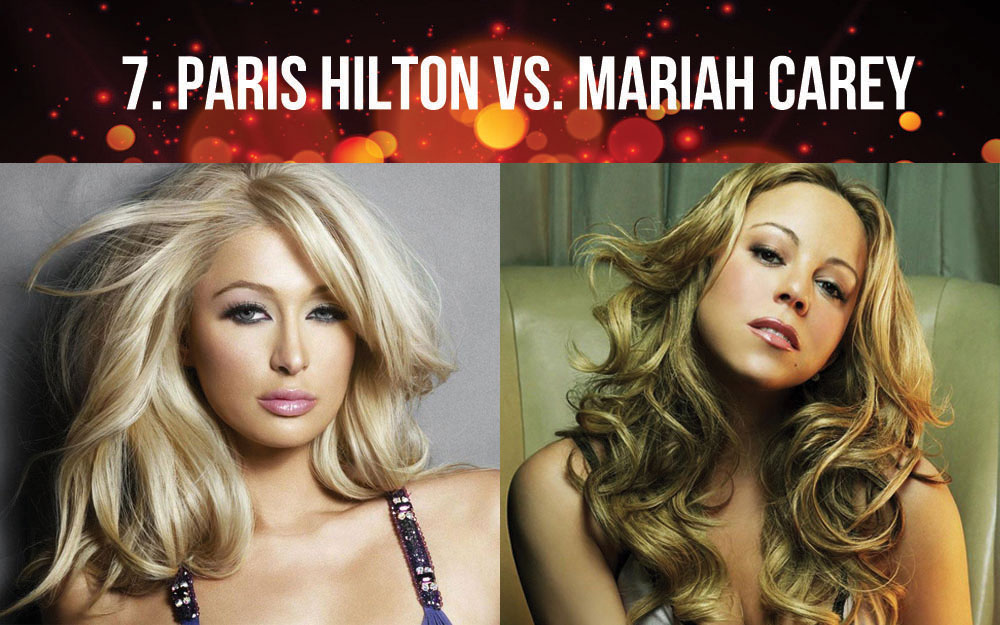 Ah, here we go with a less lopsided matchup. It may come as a surprise to some of you, but Paris Hilton actually gets along swimmingly well with Manny, while Mariah Carey backs Mayweather all the way. On the one hand, we have a caterwauling singer who couldn't release a hit now if she tried. On the other hand, we have Paris Hilton.  Neither of them are trained fighters.
The Winner: Think back to the WWE. What do they call their female wrestlers? That's right: Divas. Now, riddle me this: who is the best-known Diva of all time? Here's a hint: she sure as heck didn't sing "Stars Are Blind." On top of that, there's this not-insignificant weight advantage the R and B goddess holds over the heiress. Lastly, Paris Hilton "died" in a scary movie: House Of Wax. Meanwhile, in the tradition of Jason Voorhees and Freddie Krueger, Mariah Carey was the lead star of her own scary movie: Glitter.
#TeamManny: 1
#TheMoneyTeam: 1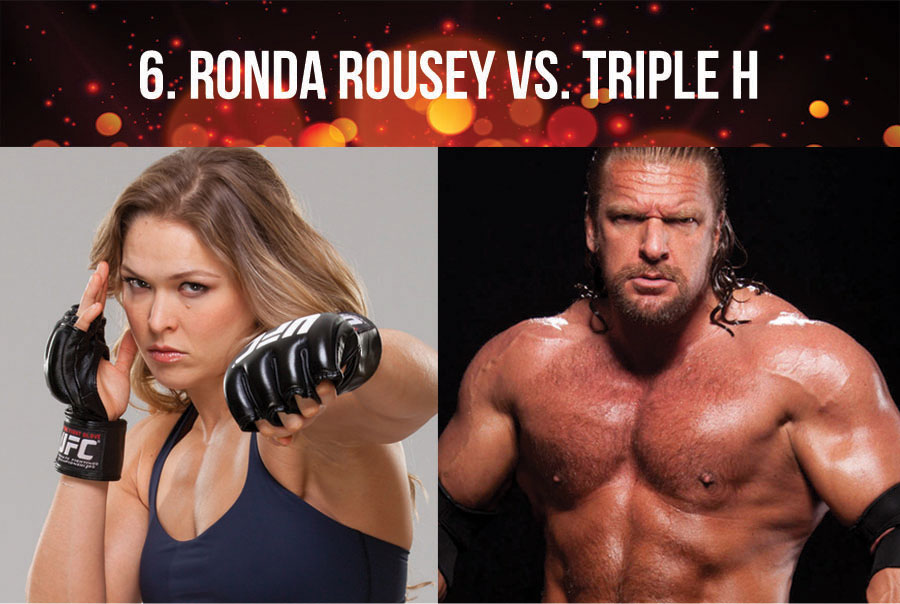 You would think that this is an unfair match in favor of the WWE Superstar, but you would be wrong. The UFC Women's Champion is not to be underestimated, gender roles be damned. As we all know, Ms. Rousey is backing Manny, while Triple H has walked Floyd Mayweather to the ring before.
The Winner: Sorry, Hunter. You may lead the Authority, but if it takes them any more than 14 seconds to perform a run-in, then there's no way he's getting a drop on the #5 pound-for-pound MMA fighter (male or female) in the world. Plus, this happened at Wrestlemania.
#TeamManny: 2
#TheMoneyTeam: 1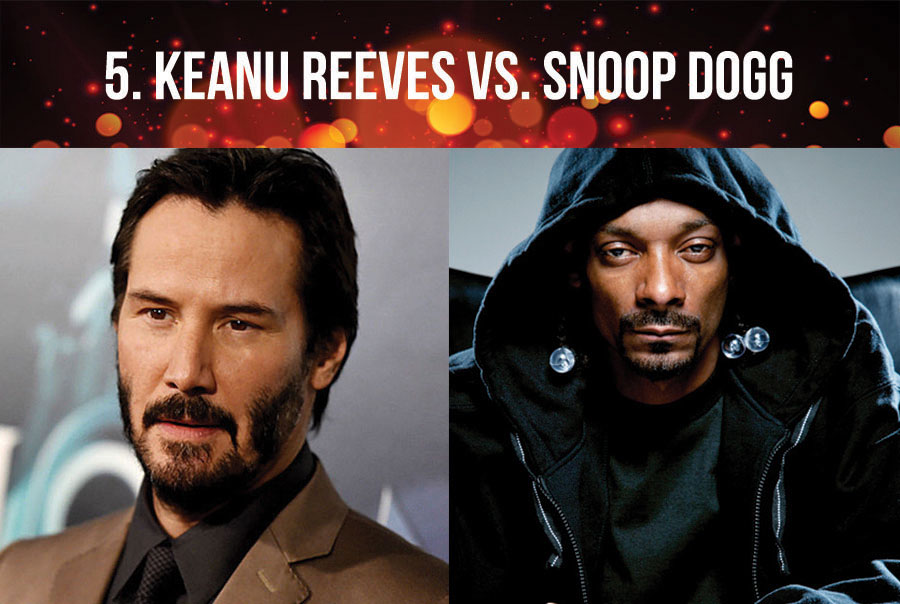 We originally went with Stallone in place of Keanu here, but it became clear to us that while Stallone had a soft spot for Manny (and might even want him in "The Expendables" at some point), he understands that on paper, Floyd has the better chances. Meanwhile, there is no ambiguity with whom Keanu Reeves is supporting. Neither is there any with Snoop.
The Winner: In what is probably a hardly-contested fight, the stoned-out of his mind Snoop Dogg would probably lose to a stoned-out of his mind Keanu Reeves—in a sandwich-eating contest.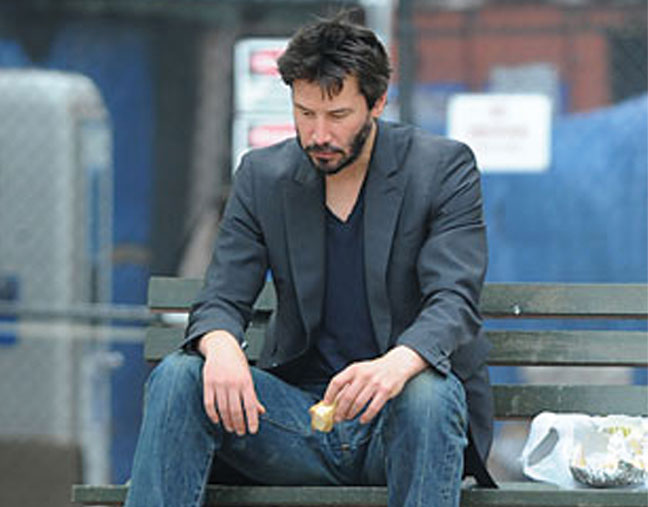 But this victory makes Keanu sad.
Nahhhh. We'll call this one a draw. Keanu's Matrix moves are behind him, just as Snoop's murder charges are. They'd probably just chill out or something, man.
#TeamManny: 2
#TheMoneyTeam: 1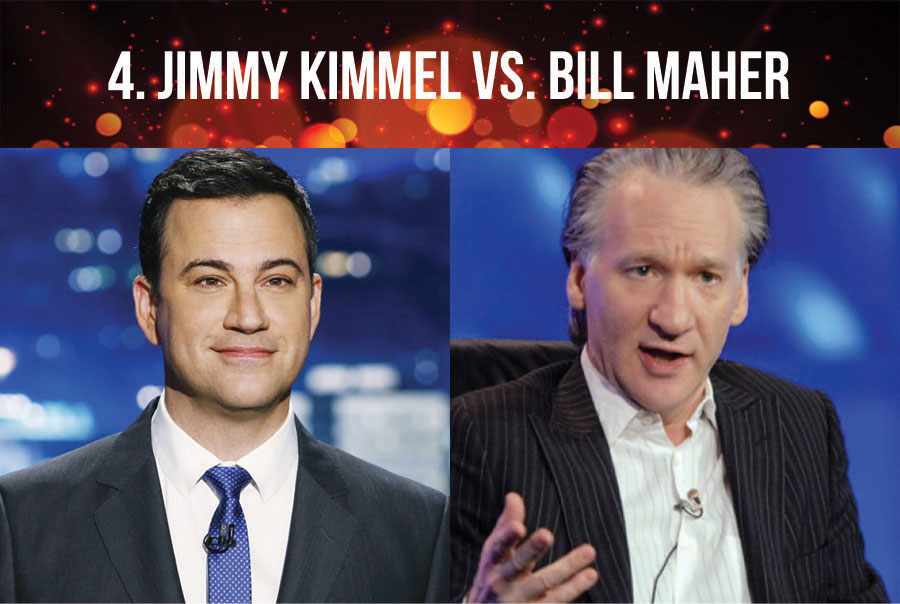 Well, this one's not terribly shocking. We all know how late-night host Jimmy Kimmel feels about Manny Pacquiao, and he even begged the Pacman to let him join Manny's entourage so he could beat up Bieber. Unfortunately, we didn't want yet another lopsided matchup, so we picked late-night show host Bill Maher, seeing how he's confident Mayweather will win this.
The Winner: This battle between the late-night hosts is decided by the fact that Kimmel once hosted "The Man Show." Bill Maher loses by sheer virtue of that.
#TeamManny: 3
#TheMoneyTeam: 1
David Blaine, in his recent trip to Manila, was all too happy to rub elbows with the "Pambansang Kamao." Criss Angel, on the other hand, was "honored" to have Floyd at one of his shows. Neither has openly expressed their opinions about who would win on May 3, but this will suffice.
The Winner: With all the conditioning in the world necessary to break the world record for holding his breath underwater previously held by Harry Houdini, you would think Blaine would take this in a cakewalk. Unfortunately, nobody said people had to play it fair, and Criss Angel, what with his stunt doubles and paid actors, would prove a numbers game too difficult for David Blaine to overcome.
#TeamManny: 3
#TheMoneyTeam: 2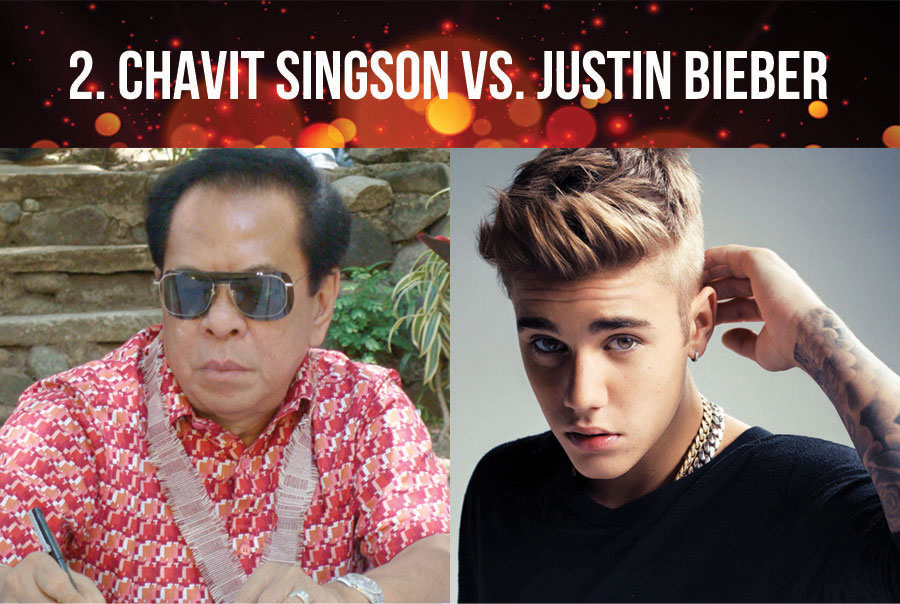 If you're a Filipino who knows Manny Pacquiao exists and haven't been living under a rock yet had no idea that Chavit Singson has been backing Manny Pacquiao for years, then I don't know how to help you. We all know where Bieber's loyalties lie. Let's get it on!
The Winner: Bieber is not making it out of this fight alive. Let's leave it at that.
#TeamManny: 4
#TheMoneyTeam: 2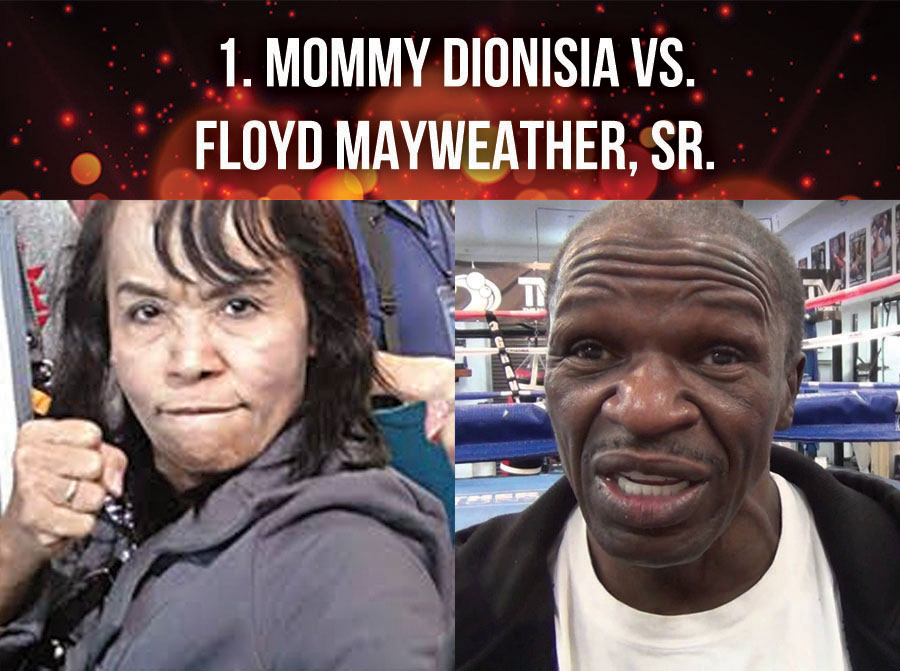 And now, here's the main event that could almost ecliplse Manny vs Floyd Jr. itself: the Pacmom vs. Floyd Sr. One of them has a face that shows the weather of so many brutal fights and battles over the years. The other is Floyd Jr.'s dad.
The Winner: You're kidding, right? Floyd Sr. may be a professionally trained fighter, but he doesn't have witchcraft on his side. Mommy D takes this in a cakewalk.
Final Score: #TeamManny: 5 #TheMoneyTeam: 2   You know what this means, right? It means that no matter the outcome last Sunday, these 8 fights absolutely need to happen, especially if it means an untimely end for Justin Bieber. Book it!