What first comes to mind when you think of Japanese cuisine? It must be the fresh flavors of sushi or comforting bowls of ramen. But you never would have truly enjoyed the authentic tastes of Japanese food when you haven't tried yakiniku.
Yakiniku, or "grilled meat", is a must-experience when you're in Japan especially when you're a meat lover. It's great for groups of friends who want to bond over food, but there's never any shame to indulge in it on your own.
But while you haven't hopped on the next plane to the Land of the Rising Sun just to have yakiniku, check out these must-visit spots around the Metro to have your grilled meat fix!
Yakiniku Sakura
Dona Concepcion Building, 1020 Arnaiz Avenue, San Lorenzo, Makati City
Open every day from 11:30 A.M. to 10:30 P.M.
(+632) 844 44 89, (+632) 844 44 27
Cost for two: PHP 850
Don't let first impressions fool you when visiting Yakiniku Sakura; once you enter this old-looking, traditional Japanese barbeque joint, you'll be treated to nothing less than delicious and satisfying meats you won't need to break the bank for. They've been around the same spot for years yet the juicy, premium taste has never changed. Must-tries include the Sakura Original Karubi and the US Prime Rib Karubi to truly get a taste of authentic Japanese yakiniku.
Gyu-Kaku
Level 2, East Wing, Shangri-La Plaza, Ortigas, Mandaluyong City
Open Sunday to Thursday from 11 A.M. to 9 P.M., Friday to Saturday from 10 A.M. to 10 P.M.
(+632) 631 72 43 | Facebook, Instagram
Cost for two: PHP 1,200
When you think of yakiniku here in Manila, the first thing that should pop into your mind is the world's No. 1 Japanese BBQ Yakiniku brand since 1996 — Gyu-Kaku! Located inside EDSA Shangri-La Plaza mall, you can tell that it's not for those who are trying to scrimp and save on food expenses. So if you're up to splurge and face long lines, Gyu-Kaku is the place to have the best yakiniku in the Metro.
Treat yourself to Wagyu Karubi, Harami, Brisket, Beef Tongue, and Ishiyaki Bibimbap.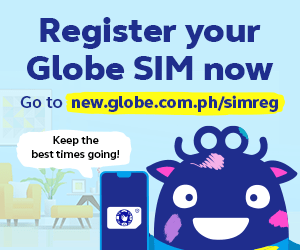 Tajimaya
Find the nearest branch here
Facebook, Instagram
Cost for two: PHP 1,200
You may not have heard about Tajimaya but it is one yakiniku restaurant that's well-loved by those who frequent the place — families, couples and barkadas who want to enjoy Japanese barbeque but don't want to break the bank for it. For just PHP 599+, you'll get your money's worth with an unli-grill buffet (daily for the MOA and Alabang branch, weekdays for the Rockwell branch) featuring a large variety of delicious meats, fresh side dishes, and speedy service.
Our tip for first-timers: try to taste all the meats so you'll be able to identify your favorites the next time you visit!
Sandaya Yakiniku
Third Floor, Fisher Mall, Quezon Avenue, Del Monte, Quezon City
Open every day from 10 A.M. to 9 P.M.
(+632) 287 89 84 | Facebook, Instagram
Cost for two: PHP 1,300
While Sandaya Yakiniku's Makati branch is still in the process of finding a new home to serve its loyal Makati-based customers, you can have your fix at Fisher Mall in Quezon City. The restaurant offers an Eat All You Can promo that start at PHP 588+. You won't find a wide variety of meats there, but for its affordable price, the meats are pretty flavorful and filling. It's one of the best places to bring your barkada to just to satisfy your hunger.
Mitasu Charcoal Yakiniku
Find the nearest branch here
(+632) 253 10 81 | Facebook, Instagram
Cost for two: PHP 1,400
Mitasu only recently opened at Banawe Street, Quezon City but it's already got remarkable reviews from customers who have fallen in love at first bite. You can expect the meats to be served fresh to you in right-sized portions. This restaurant prides itself for making use of charcoal grilling too which gives your meats that addictive smoky flavor. Trust us, you won't go wrong with the Premium Assorted BBQ Set good for 4 to 6 which is a platter full of prime-cut meats including U.S. Chuck Tender, Australian Wagyu Striploin, and U.S. Boneless Short Ribs.
Gyumon Yakiniku
5F, Pan Pacific Hotel, Adriatico Street, Malate, Manila City
Open every day from 5 P.M. to 11:30 P.M.
(+632) 522 36 13 | Facebook
Cost for two: PHP 1,400
The taste and ambiance of Gyumon is what attracts both locals and foreigners to indulge in its yakiniku. It's not as wallet-friendly as other yakiniku restaurants, but you'll get your money's worth with its tasty and satisfying dishes. They've been around for so long and customer favorites are still the same: the Jo Karubi, Kobe Beef, and the Gyutan.
Yokohama Meat Kitchen
16 Jupiter Corner Antares Street, Bel-Air, Makati City
Open every day from 11:30 A.M. to 2:30 P.M., and 5 P.M. to 11 P.M.
(+632) 831 65 46, (+63) 916 377 3655 | Facebook, Instagram
Cost for two: PHP 1,200
Yokohama Meat Kitchen isn't the cheapest of yakiniku restaurants but you definitely will get what you pay for. The meats they serve are fresh, savory and tender, and you can tell that it's got that premium quality taste to it that you'll get addicted to. Seats get quickly filled up during peak hours, so don't forget to make your reservations before swinging by. Must-tries are the Jo Karubi, the Gyutan, and the Wagyu Harami. Oh, and don't scrimp on the sauces!
Urameshi-Ya Yakiniku
Little Tokyo, 2277 Chino Roces Avenue, Legaspi Village, Makati City
Open every day from 5 P.M. to 1 A.M.
(+632) 813 22 10
Cost for two: PHP 1,300
Hidden in Little Tokyo, Urameshi-Ya Yakiniku may be off-putting upon first glance. It's kind of dark and dingy, too small to accommodate big groups, and no one leaves without smelling like smoke and meat. But all these will melt away once you indulge in its food — its giant prawns and scallops, and its variety of meats from the Wagyu Tokutoku Set.
Where's your go-to place to satisfy your yakiniku cravings? Share them with us in the comments!