Just as all of us at home are finding ways to be better during this pandemic, so is five-piece collective Peach Tree Rascals. The two-year-old group from San Jose, California is making waves in the music scene, as they bend genres with their songs that cut across alternative jazz, funk, hip-hop, and R&B.
Peach Tree Rascals is a multi-talented ensemble comprised of producer/mixer Dominic "Dom" Pizano, rappers-singers Issac Pech, Tarrek Abdel-Khaliq, and Filipino Joseph Barros. Jorge Olazaba, meanwhile, is in charge of all the visuals for the group acting as the group's creative director. Joseph's cousin Jasper gives the group an extra dose of confidence as he helps them produce music.
I got to speak with the band via Zoom just days before YouTube Music named them as "Trending Artist On The Rise" with their viral track "Mariposa." I asked them to share their humble beginnings, multi-cultural creative process, and how their so-called "immigrant mentality" influenced the way they create music.
How and when did your band start?
TARREK: Dominic, Joseph, and I, we were friends in high school, and we were just friends naturally then Isaac moved to our high school. He was the first person that we saw make his own music, record his own music, and pass it around at school and to our friends. It just really inspired us to go and join him and start making music with him. We slowly started to get better. After we left high school, Dom started producing and taking it really seriously. When he started producing, that's when we started to hear that Peach Tree Rascals sound.
After about a year and a half, we met Jorge online because he was posting his work and he's like a local from San Jose too and Issac reached out to them. And the relationship they built has blossomed into a brotherhood and he completed the Peach Tree Rascals as a group. In late 2017, we had our songs, we had the whole group completed, we were just focusing on preparing ourselves for 2018, which was the first year that we released our music and started to do so consistently.
What's the story behind your band name?
JORGE: It was first called Peach Tree Village. But I think Dom and Issac disliked village, and Issac said 'Why not Rascals?' and then Peach Tree Rascals. It was a really last minute.
TARREK: A week before the first song came out. We were like, we need a name. And Jorge just pulled it out. And we said, Oh, that's the one.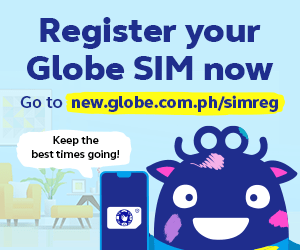 How would you describe your music to someone?
ISSAC: Well, it would depend on what song they're asking for. But if I were to generalize it, I would say good music, feel-good music. It's universally good. It's hard to place it into a genre of any sort.
TARREK: Yeah, that's how I would describe it's kind of genre-less. It's a little mix of everything. Each song has its own genre.
How did your so-called "immigrant mentality" affect the way you write music?
ISSAC: Basically, most of us come from immigrants who came to the U.S. with nothing, trying to secure something for the future. Just growing up and watching our parents work and do whatever they need to do to make sure that we have a better future. Consciously or not, it's been embedded into us now that we're adults, and that's the best way I could put it.
How did that benefit your music and band as a whole?
TARREK: I think it gives us diversity within the music itself. You can hear like, like, that's why each song isn't like the same and it's kind of a genre-less sound because all of our influences when you put them all together, it kind of creates something new.
What comes first, the lyrics or the melody?
ISSAC: The melody. All the time.
TARREK: Because that's, for us, the biggest part when creating (music). The melody is the sound and the words are the sprinkles on top, but the melody and the instrumentation that's like the base of everything. So that's what we focus on first.
What's the story behind "Mariposa"?
JOSEPH: It started off in my room. During that time, I wasn't really confident in my skills with the guitar making music. But it's so happened that the first chord I played, I heard a melody in my head. And that was the hook of the song. It happened about an hour before I had work but then ended up being two hours late for work to finish the song.
TARREK: It's so worth it. That's what you have to do if you believe in something.
JOSEPH: So, three hours for the verse and the bridge. Then I brought it to Dom and then he did his magic and then after Tarrek and Issac jumped on it. And that's how the song was made.
Joseph, how much of what you do now is influenced by your Filipino background?
JOSEPH: Definitely a lot. Definitely a lot because growing up at our family parties because me and Jasper are cousins. At our parties, we'd always have like, jam sessions either he was playing guitar or someone else's singing. And we'd all just sing together either Tagalog songs or old songs like The Beatles, Frank Sinatra, stuff like that. And that usually happened at every party.
What kind of Tagalog songs?
JASPER BARROS: "Harana" by Parokya ni Edgar
JOSEPH: "Awitin Mo, Isasayaw Ko" by VST & Co. "Buwan" by Juan Karlos.
How do you stay creative while in quarantining at home?
ISSAC: The same way we always stay creative, making sure to work on a constant basis. There's plenty of creativity to be tapped into at all times.
Are you planning to go to the Philippines after the pandemic?
JOSEPH: We want to, of course, definitely.
ISSAC: As soon as possible.
What's next for Peach Tree Rascals?
ISSAC: It's called "Deer." That's our new song. If you watched the "not ok" music video or the "Mango" music video, it's at the end of both of those songs. You get a little sneak peek.
Catch Peach Tree Rascals soon on #8ListPHPLays on the 8list.ph YouTube channel.
Listen to their viral hit "Mariposa" and new single "Deer" on Spotify, YouTube Music, and Apple Music.