The existence of UFOs or unidentified flying objects and the extraterrestrial has been a long debate for decades. With this, several films, shows, and comics have been made which are inspired by anything extraterrestrial. There are also a plethora of conspiracy theories that either debunk or confirm their existence. But the debate seems to be close to its end when the Pentagon released three declassified videos on April 27. 
Declassified UFO sightings
"Look at that thing!"

Pentagon declassifies three previously leaked top secret U.S. Navy videos of "unexplained aerial phenomena"—and that some believe could show UFOs. https://t.co/YTuvaPHykM pic.twitter.com/YaKImrnl5M

— ABC News (@ABC) April 27, 2020
The videos have been previously leaked in recent years but it was only on April 27 that the U.S. Navy decided to declassify the top-secret footages. The videos were captured by Navy fighter pilots while on training flights in 2004 and 2015. It was confirmed as real by the Navy in 2017 despite its unauthorized release in the same year and in 2007. According to a spokesperson from the Pentagon, the release of the videos, calling them "unidentified aerial phenomena", was finally authorized to clear up misconceptions about whether the footage is real or not.
But the lack of reactions from something this big is just too hilarious.
2020 is wild
2020 is so fucking wild that the Pentagon just confirmed UFOs and it's barely news.

— Santiago Mayer (@santiagomayer_) April 27, 2020
We've had a fair share of catastrophes that stunned the whole world since the beginning of the year. From wildfires and volcanic eruptions to a global pandemic with no definite end; honestly, we're just waiting for what 2020 has to offer at this point.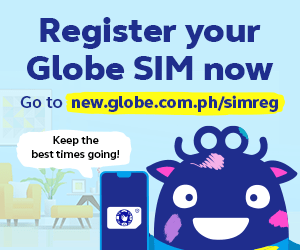 Unbothered
*i bet nothing can surprise us anymore…

pentagon: #UFOs are real

literally everyone: pic.twitter.com/5bjqwEXiCp

— – loves chris evans – (@jazzypech) April 27, 2020
Pentagon: So…don't freak out but UFOs are real.
Us, having dealt with 2020 thus far: pic.twitter.com/WTAf6HhXxF

— Alyssa!!! Cole (@AlyssaColeLit) April 28, 2020
Because it really seems like nothing can bother us anymore. LOL.
Foreshadowing at its finest
Everyone 2 months ago: Damn 2020's been crazy, what's next, aliens exist?

The Pentagon: pic.twitter.com/WJvrZh6sKl

— Zamaan (@ZamaanAl) April 28, 2020
The Pentagon said: let me distract you with even bigger news.
It's not a joke anymore
*sees UFOS and aliens exist trending*

me: that's a funny joke

me after watching that video: #UFOs pic.twitter.com/5Q2VcXen5W

— Kayla Pinkney (@_niggalodeon_) April 28, 2020
Same, Kayla, same. The mere thought that we're not alone in this universe is scary. I mean, what's next? An actual alien invasion like The Avengers? Are these aliens friendly? How long have they been visiting us? The possibilities are endless.
Alien spotted
BREAKING: The Pentagon has released this alien clip amongst other UFOs footage pic.twitter.com/acCiMeyQbc

— ☝☕️ (@JuanCafecito) April 27, 2020
Well, it seems like aliens have been living among us. See this one happily dancing on the street.
Over 1.4 Million People Are Interested in Storming Area 51 to 'See Them Aliens'
Over 1.4 Million People Are Interested in Storming Area 51 to 'See Them Aliens'
Kyzia Maramara | Jul 22, 2019
What is that?
Everyone ignoring the the fact that the pentagon confirmed UFO's until they see something out their window: pic.twitter.com/9KJg5lkeAm

— $HONTEL (@iiamshontell) April 27, 2020
As the wise philosopher Cardi B once said, "to see is to believe".
Sorry, Tom DeLonge
if you were to tell me last year that Tom DeLonge was going to get the US Navy to confirm UFO video credibility for the first time in history, & that it wouldn't even be the craziest thing to happen this year, I would not have believed you. Alexa, play "Aliens Exist" by Blink-182

— jenny wap (@jenndrickf) April 27, 2020
Ex-Blink182 member Tom DeLonge received criticism last year for launching a company, To the Stars Academy of Arts & Sciences, dedicated to UFO research. From being a rockstar, DeLonge became one of the most prominent UFO researchers in the country. He must be laughing at home after reading the news.
What's next?
The pentagon just randomly confirmed UFO's… why do I feel like something crazy is about to follow this… pic.twitter.com/zQKm2joFJc

— ZÉ TAYLOR (@FATHERBONNET) April 27, 2020
2020 has been a wild roller coaster so far, and we're not even halfway done with it. With everything that's going on, all we can do now is hope to see better tomorrows and finally be able to go out without worrying about a deadly virus.
Do you believe that aliens exist? Tell us below!