To my honest surprise, The Pentatonix concert last Saturday June 6, was filled to the rafters of the Smart Araneta Coliseum. Who would've thunk a cappella music would capture the hearts of Pinoys when for a long time TV networks have spoonfed us the "stars" we need to go see in concert? Indeed, Social Media is now the most efficient medium to get word out, and Pentatonix is living proof: after getting dropped from their record label, they decided to make (rum) lemonade out of the lemons they were dealt. They reacted by showcasing (via YouTube) what they do best, which is to sing. Fortunately, talent speaks more than anything else, and now they're on a world tour.
At 8PM on the dot the lights dimmed, the air filled with excited screams, and voices in harmony intoxicated the entire coliseum. Music so beautiful that your spirit is uplifted and filled to the point of tears. It was all about the music; no frills, no dancers, no pyrotechnics, no acrobats, no fancy costume changes. In fact, there was no costume at all, and it really didn't matter. The audience, composed mostly of young'uns, sang and danced along. It was a joy seeing them have a great time, and brought me to the realization that thanks to recent films like Pitch Perfect and the stellar success of groups like PTX, Pinoy Millenials are more than ready for an a cappella revival, and here's why: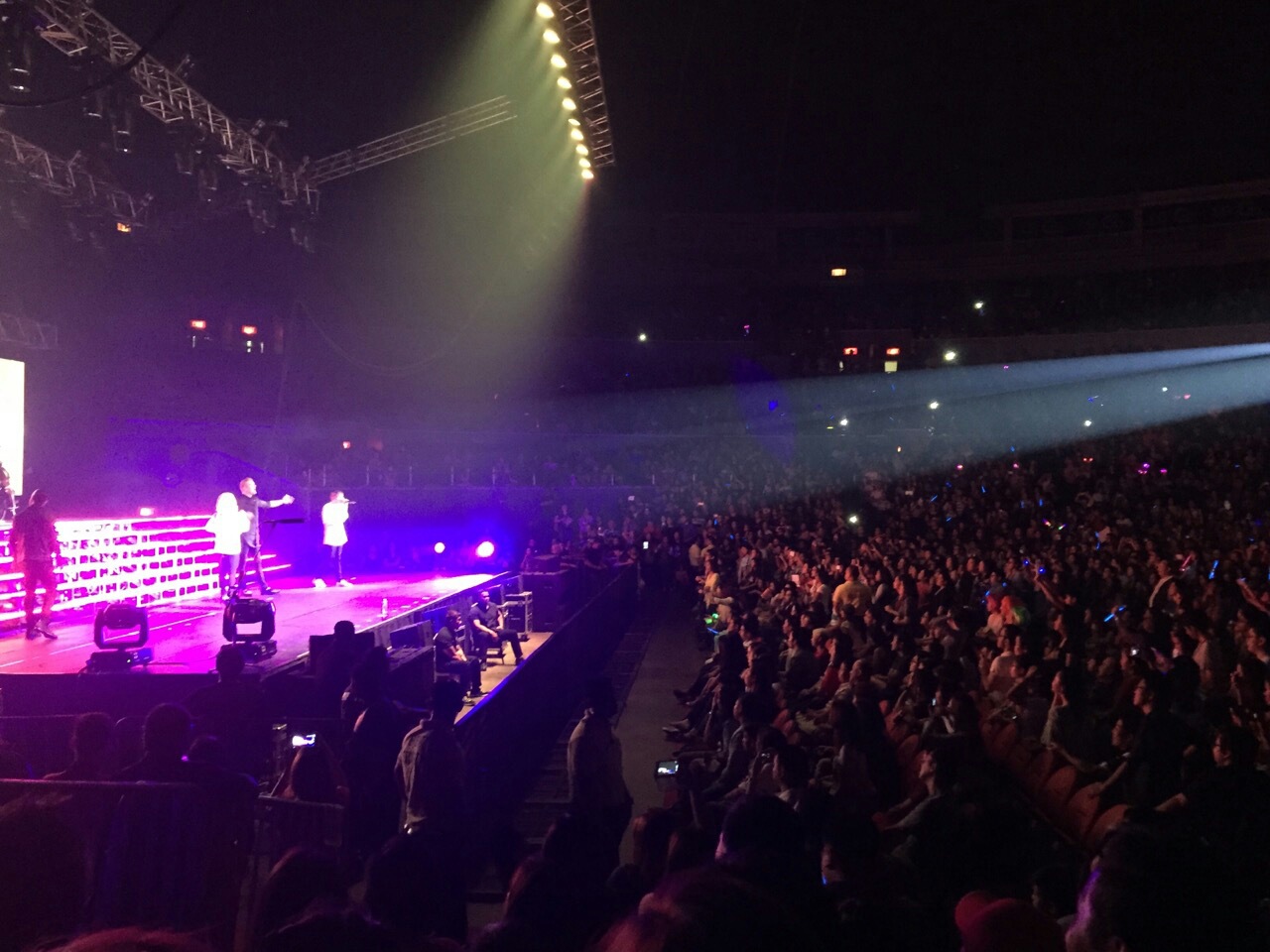 "Filipino Time" was definitely non-existent at the PTX concert. The audience arrived on time! In fact, most came way before the concert even started. I had to remind myself that I was still in the Philippines, because it was such a refreshing change. The audience entertained themselves by cheering and dancing while waiting.



maxnone
The Pentatonix were surprised to be treated like rock stars. They felt the energy from the audience and performed with gusto. The audience wasn't shy to show the group how excited they were, and to show their appreciation for their music.


Thanks to beat boxing, a cappella has evolved into a genre that people can dance to. The style has come to make Millenials appreciate this art form. No more musical bigots.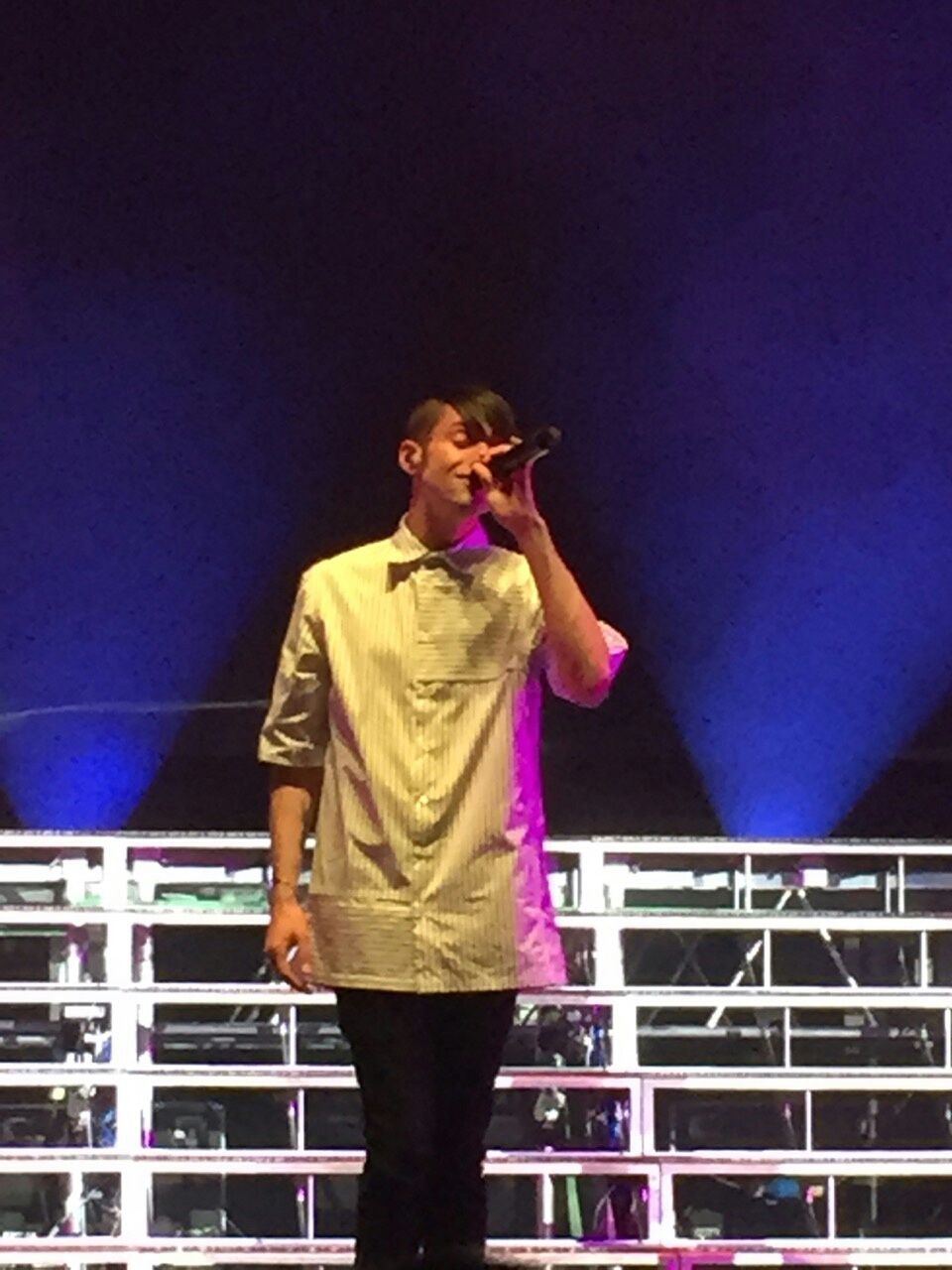 The member who got the loudest screams was Mitch, PTX's openly gay member – a subtle reminder of how far LGBT acceptance has come in the Philippines, and how far it still has to go. It was nice to see that the audience's appreciation went past sexual preference and focused only on the talent, and Mitch is indeed an amazing singer. Go Aiza!, este Mitch. This openness to love no matter what the preference is very first world.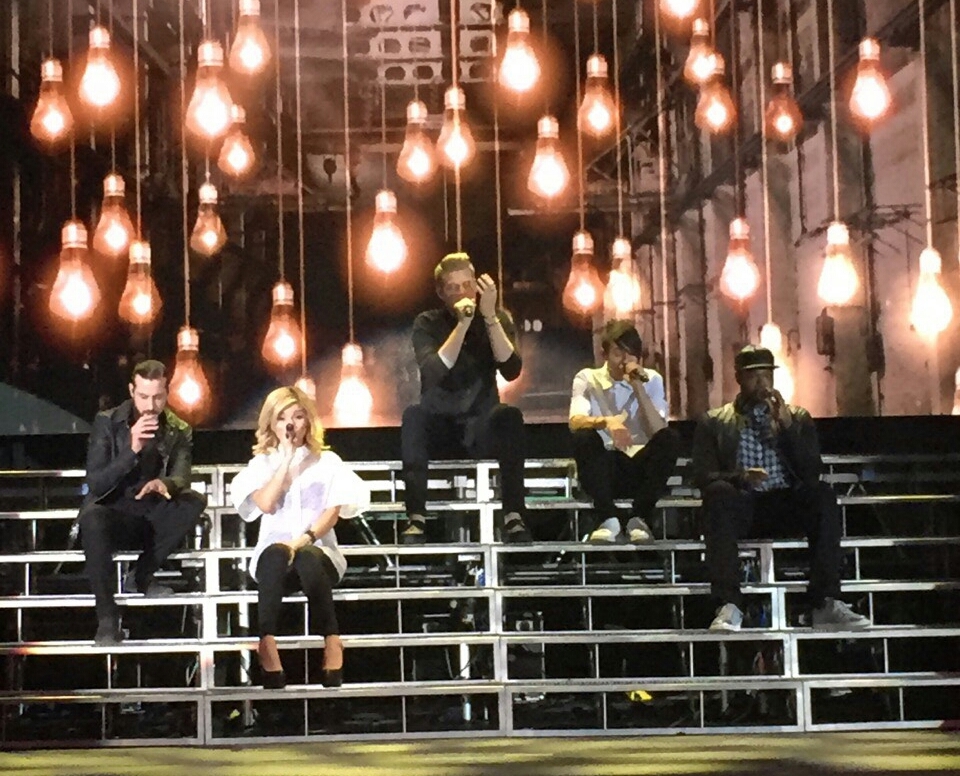 PTX had a portion where they sang without handheld microphones, instead opting to use a distant boom mic and pray that the venue's acoustics would help amplify their voices. They asked the audience to be quiet, and willingly so, all that was heard were the perfect harmonies of a Christmas song. Yes, a christmas song. No heckling, just respect, and it spoke volumes.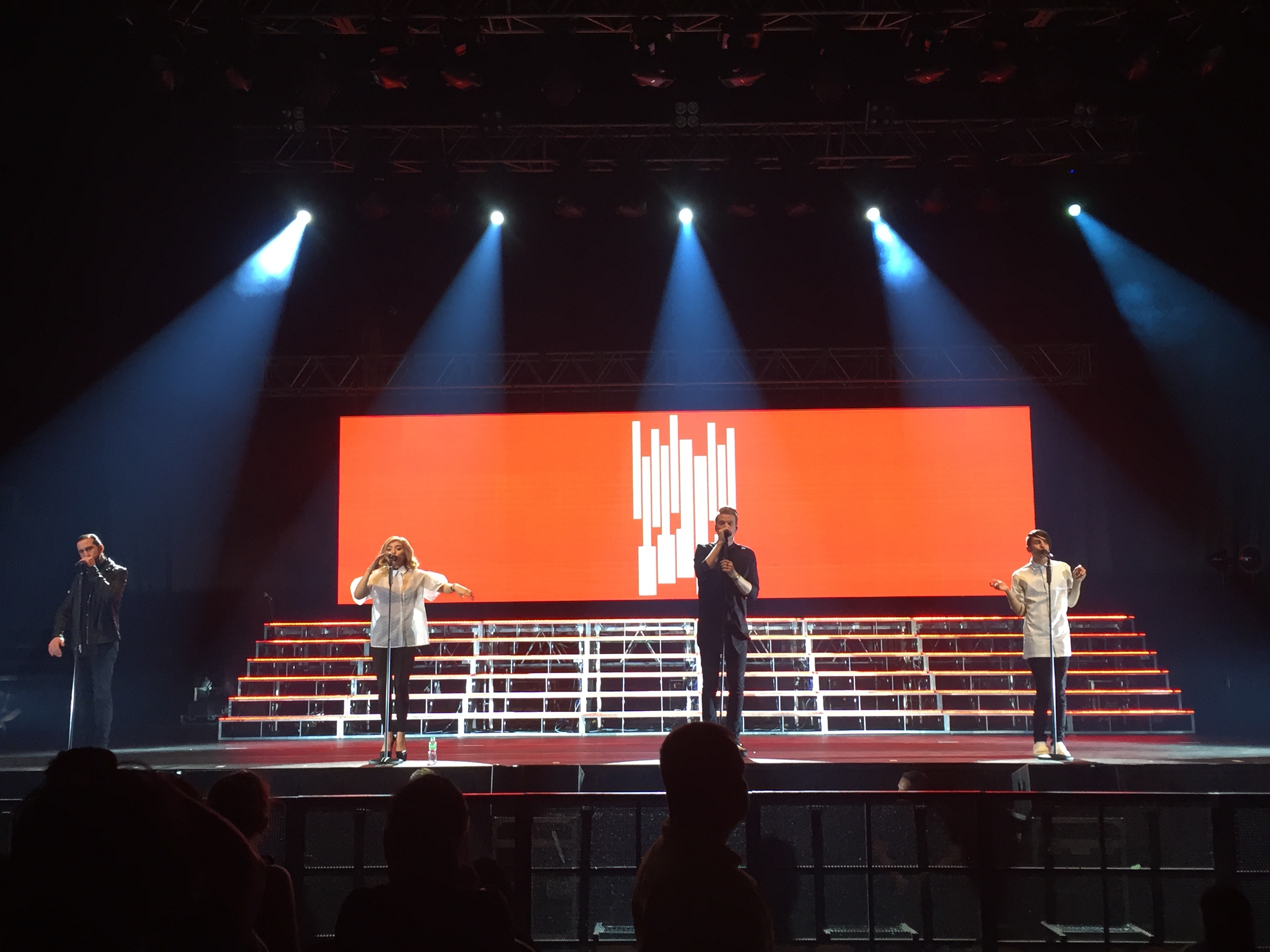 It is a given that most Pinoys can sing and sing well, a fact that has become common, worldwide knowledge thanks to Auntie Ellen and Mommy Oprah. PTX made the entire audience sing. Divided in three voices, audience left, audience middle and audience right sang a cappella with the group. I imagined it must be what heaven sounds like.


It isn't about good looks, but hey, the ladies love Avi, the bass singer. You know what they say about a man with a big voice? A big voice means a big… adams apple. Kidding aside, eye candy is always welcome, but great talent is welcome-er. Metaphorically, a good book cover is worth nothing without great content. So, don't judge a book…by its cover, gets?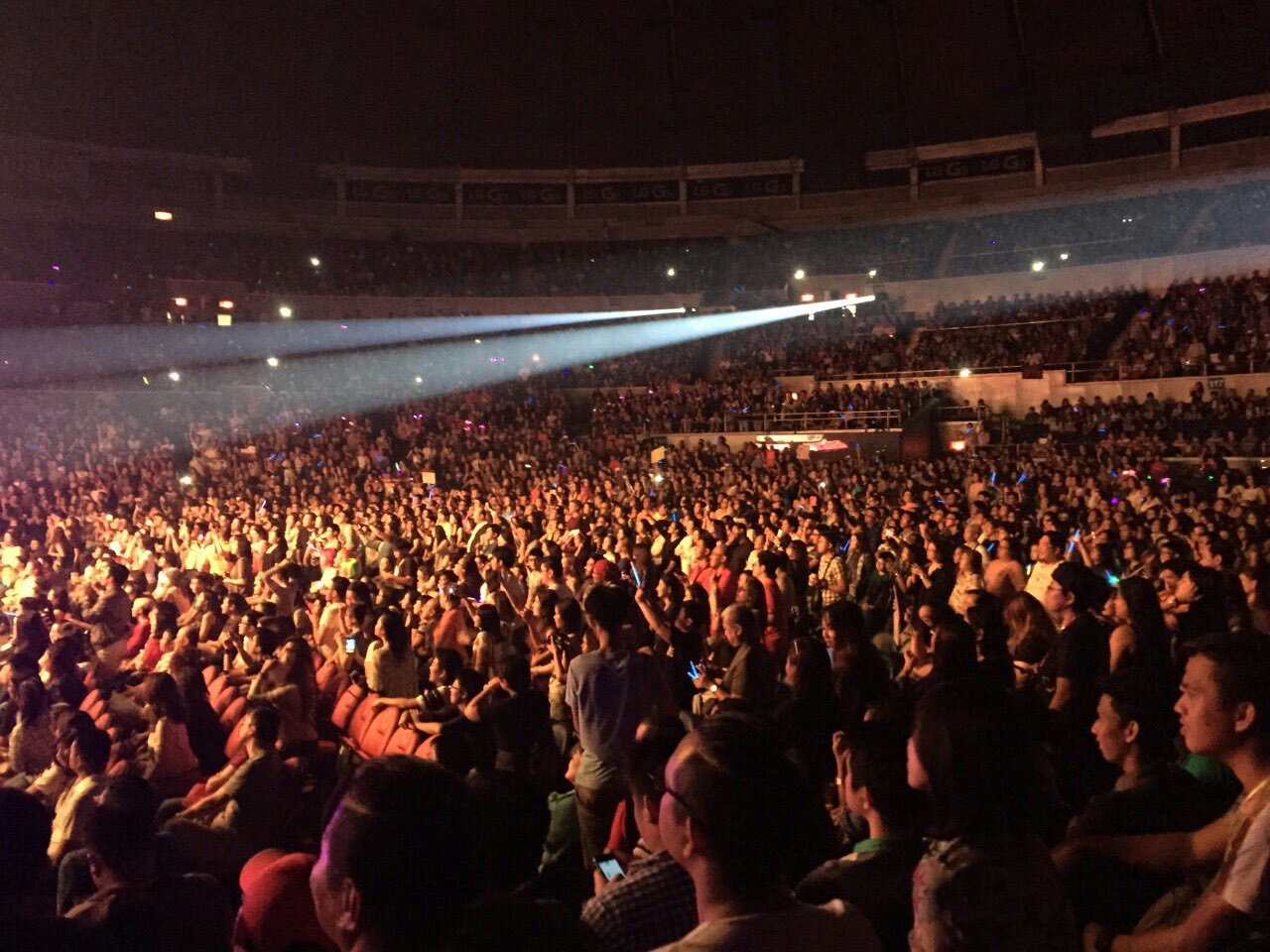 Gone are the days of a cello being called a "big guitar," but instead a bass member of the violin family. The beat boxer of the group, Kevin, had a moment on stage and played the cello while mouth drumming. Thanks to High School Musical, Pinoy Millenials now do not refer to a cello as a guitar, opening them to instruments, and music in general, out of the norm.
Were you able to catch Pentatonix on the Philippine leg of their tour? What was your experience like? Do you know any other a cappella groups we should be listening to? Voice out in the comments below!