8 More Twitter Accounts Kris Aquino Should Unfollow
Feb 6, 2015 &nbsp • &nbsp Kel Fabie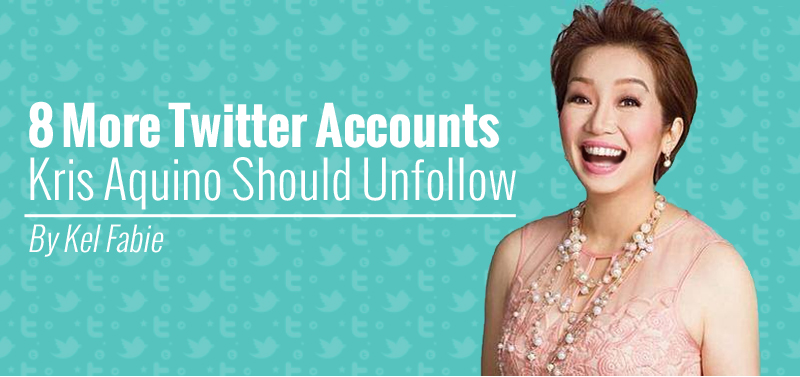 Nation, a cursory look at Kris Aquino's Twitter account indicates that she's only currently following 148 people. Recently, she went on an unfollowing spree on Twitter and Instagram, which included Regine Velasquez-Alcasid and most notably, Judy Ann Santos. (Editor's note: they have reportedly made amends. Yay, all is well in the cosmos!).
To be fair, it isn't like she's obliged to follow these people if she feels that seeing their posts will only agitate her further. Nonetheless, if we can get her to unfollow 8 more people on Twitter, this would bring her to 140, which is a nice, round number. A noble cause to pursue, if there is any. Perhaps almost as noble as attending a plant inauguration instead of welcoming the bodies of fallen troops.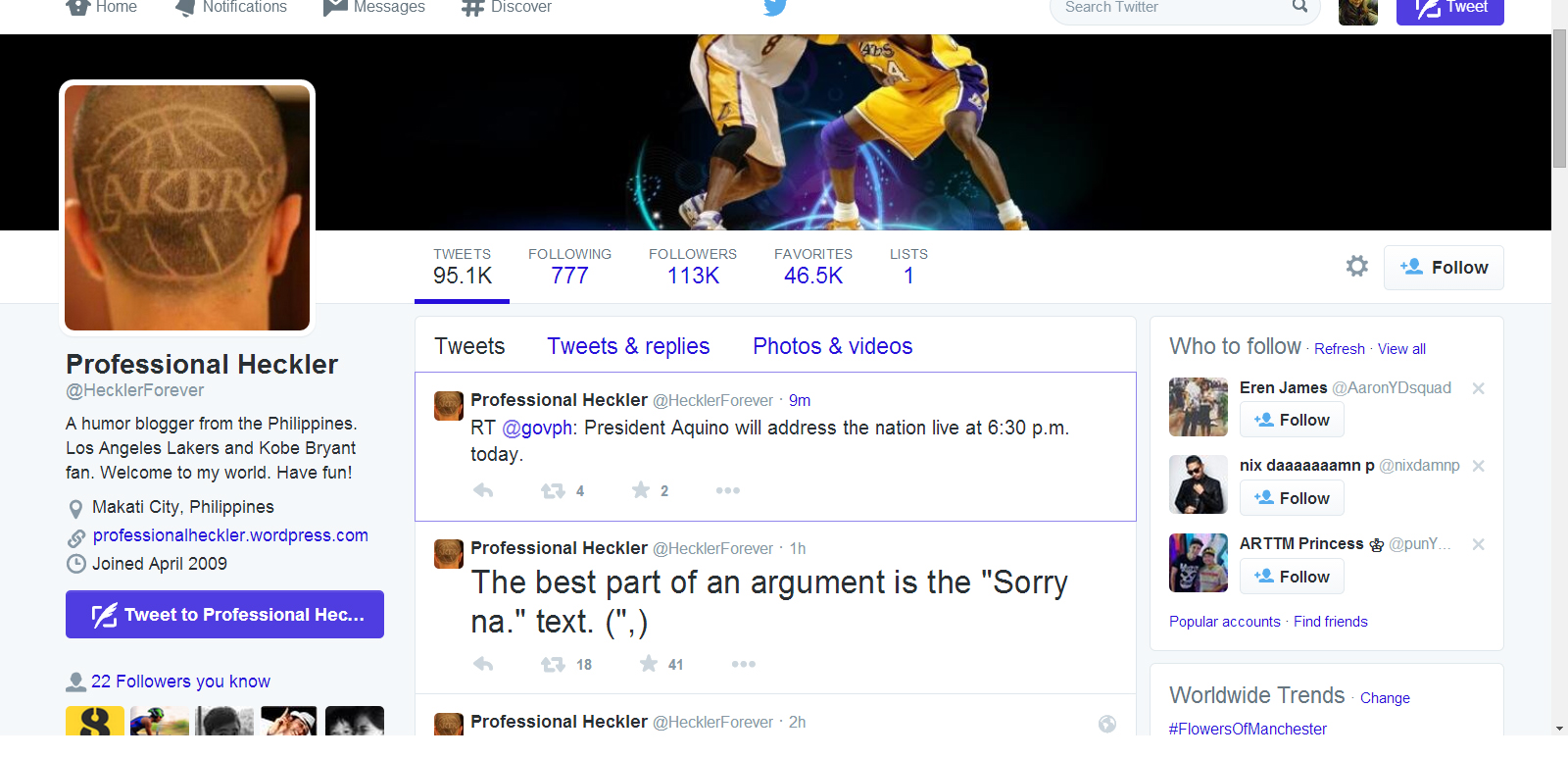 Who He Is: Hilarious political commentarist and diehard Lakers fan.
Why Kris Is (Probably) Following Him: To keep tabs on Heckler's site and make sure Sharon Cuneta never falls for a fake interview again and unfollow Kris in the process.
Why Kris Should Unfollow Him: If pointing out how Barack Obama did it right was enough grounds for Kris to unfollow Judy Ann, then aside from repeatedly poking fun at Kris, a post just like this would really get on her nerves.
Clearly, we need to protect Kris Aquino from any sort of contrary opinion. Best to unfollow the Heckler, before she's exposed to any of those.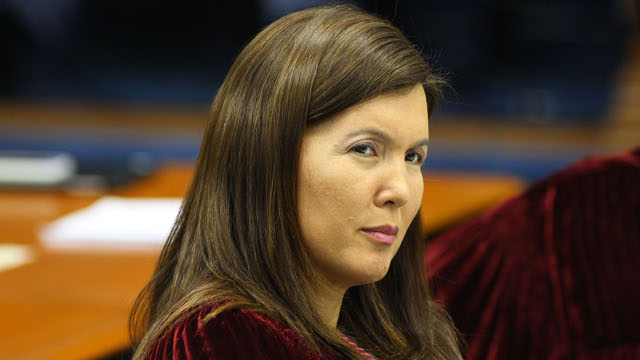 Who She Is: A Senator and fitness enthusiast
Why Kris Is (Probably) Following Her: She's one of the strongest female politicians this side of Miriam Santiago, and she clearly isn't going to be siding with the Vice President anytime soon!
Why Kris Should Unfollow Her: Villamor Air Base, where the #Fallen44 arrived, is located in Taguig, the Cayetano clan's home turf. Furthermore, she keeps sympathizing with the soldiers but not a word about sympathizing with the president over his woes. Tsk, tsk. This represents a conflict of interest. Best to unfollow her just to be sure.
Who He Is: Member of APO Hiking Society, one of the pillars of OPM, and staunch anti-Marcos activist, pro-Aquino loyalist to this very day.
Why She's (Probably) Following Him: Aside from clearly being on her family's side, Jim Paredes has very funny and witty tweets from time to time, and doesn't hesitate to defend the president when the situation calls for it.
Why She Should Unfollow Him: He's awfully nice to the Aquino family, despite the fact that he has nothing apparent to gain from this. That is cause for suspicion! Unfollow this man, before the sudden but inevitable betrayal if PNoy bungles up just one time too many!
'Juana Change' lampoons Kris Aquino at SAF 44 rite http://t.co/qa88Lrt3Qa | @AHeginaINQ pic.twitter.com/w5uGGHlypR

— Inquirer Group (@inquirerdotnet) February 5, 2015
No, I have not heard of this "Juana Change." Why do you ask?
This insult cannot be taken lying down. Unfollow these cretins!
Who They Are: One of the top news sites in the Philippines, obviously tied to one of the biggest publications in the country.
Why She's (Probably) Following Them: To be updated with the news, of course!
Why She Should Unfollow Them: How dare they photoshop Kris Aquino to look overweight?!?

4. Health And Fitness (@HeaIth365)
Who They Are: One of the best health-related Twitter accounts.
Why She's (Probably) Following Them: Kris Aquino perhaps wants to lead a healthy lifestyle, and what better Twitter account to go with than the one who just recently followed @CougarPornstar, right?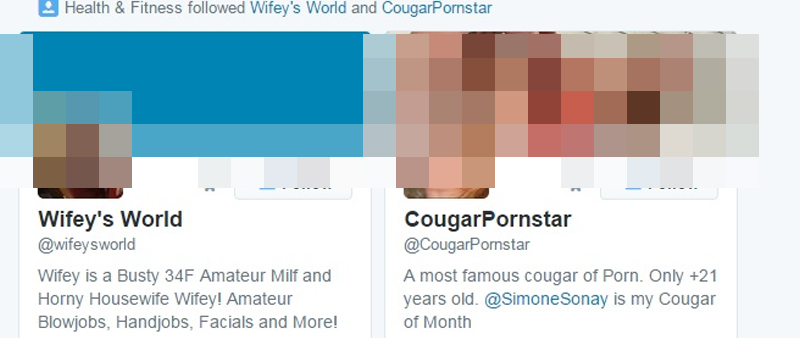 This was not a joke.
Why She Should Unfollow Them: Wait. This account promotes a healthy lifestyle, right? Good exercise, healthy diet, no smoking, and all that, correct? But the president is a known smoker! Surely, this is a backhanded insult of some sort to PNoy, and we all know the presidential sister isn't too forgiving of these #JustSaying types! Today, they promote no more smoking, tomorrow, they promote no more Noynoy Aquino! Time to unfollow these sly subversives.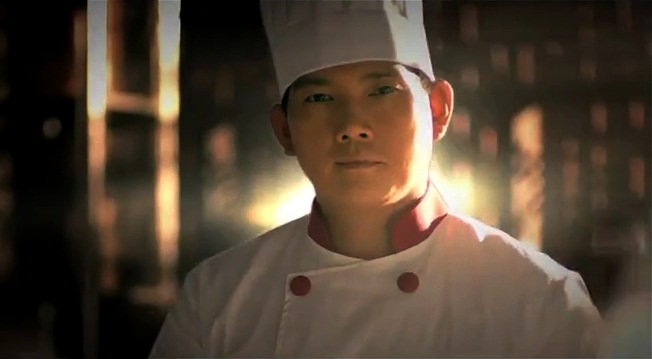 Who He Is: Sir Chief.
Why She's (Probably) Following Him: Sir. Chief.
Why She Should Unfollow Him: Remember when PNoy said "Kayo ang Boss ko?" Well, a guy known as "Sir Chief" could only possibly be rubbing this fact in the President's face. There is no other logical explanation for this. She should unfollow him ASAP, just in case.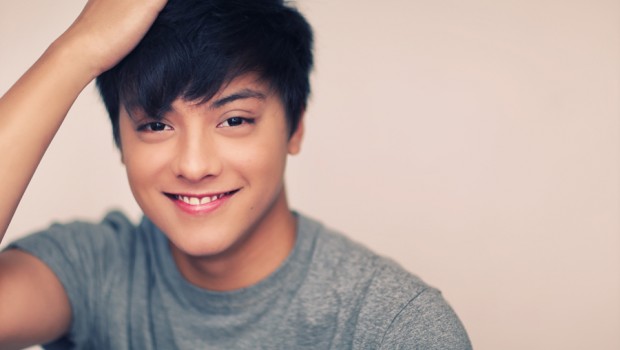 Who He Is: Competent actor, horrible singer, ever-annoying presence in KFC.
Why She's (Probably) Following Him: Dehel nese kenye ne eng lehet.
Why She Should Unfollow Him: Have you seen his profile? Let me show you something: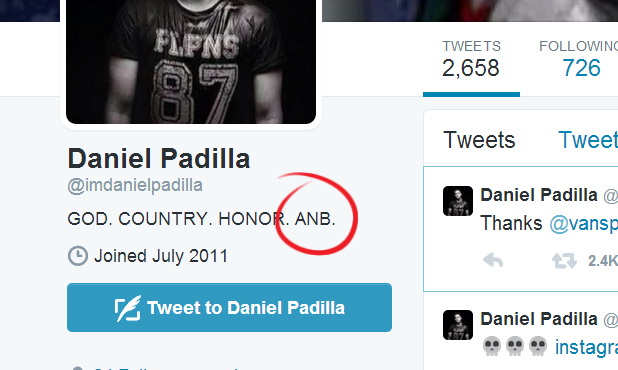 Conspiracy!
You see those letters? ANB. This is an acronym, and people have suggested it stands for "Asawa Ni (Kathryn) Bernardo," or even "A New Band." These are lies!
According to my reliable sources, A.N.B. stands for "Anti-Noynoy Brigade." This is a secret group that seeks to thwart the president and overthrow him before his term is legally over, and the biggest teen star in the country is secretly part of it. He must be stopped! And unfollowed.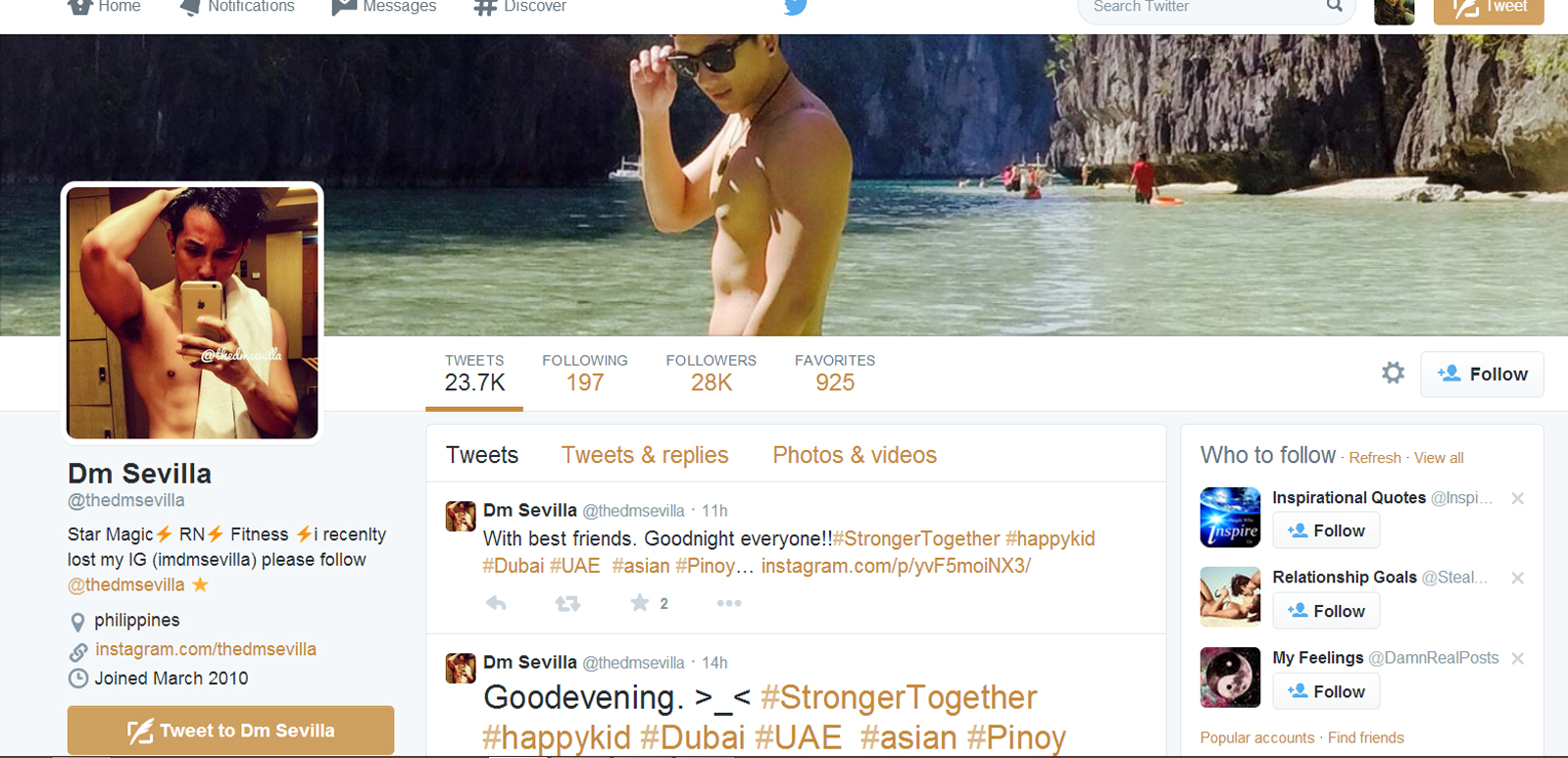 Check my pecs out, brah!
Who He Is: Damned if I know.
Why She's (Probably) Following Him: Damned if I know.
Why She Should Unfollow Him: A shirtless selfie. F*ck that dudebro.
Got more suggestions? Share them in the comments below!