Last May 26, the Quezon City local government unit (LGU) announced that it has established a People's Council that brings representatives from different sectors and organizations across the city into the fold of governance.
Mayor Joy Belmonte officially launches PCQC
Aarangkada na ang People's Council of Quezon City (PCQC) kung saan katuwang ang mga QCitizens sa mga desisyon ng lungsod Quezon para sa mas mabuti at tapat na pamamahala.

(2/3)

— Mayor Joy Belmonte (@QCMayorJoy) May 30, 2022

Since yesterday, "Mayor Joy" has been trending online, as netizens congratulate reelected Mayor Joy Belmonte for the initiation of the People's Council of Quezon City (PCQC). After 13 long years, it was established in accordance with the Participation, Accountability, and Transparency (PAT) Ordinance, which "strengthens and institutionalizes the system of partnership of the local government and its constituents."
"Ito rin ay isang paraan ng upang mahikayat ang bawat mamamayan na makilahok at mag-'participate' sa lokal na pamahalaan. Bilang isang lider na naniniwala sa 'participatory governance,' importante sa ating alkalde ang boses ng bawat QCitizen," the mayor said in a tweet.
What is the People's Council of Quezon City?
According to the QC LGU, the People's Council of Quezon City (PCQC) is the "umbrella arm" of over 2,000 civil society organizations accredited by the city hall. The PCQC is meant to be the eyes, ears, and voice of the constituents of Quezon City.
Thus far, the QC LGU has invited to the PCQC and sworn in representatives from the following sectors: Business, Professional, Women, Homeowners Associations, Persons-with-Disabilities, Urban Poor, Solo Parents, LGBTQIA, Cooperatives, Charitable/Socio-Civic, Social Justice/Peace and Order, Health and Sanitation, Academe/Education, Youth, Labor/Workers, Transportation, Senior Citizens, Socio-Cultural, Environmental/Urban Protection/Solid Waste, Livelihood/Vendors, and Religious. The LGU added that they also plan to add representatives from the sectors of Muslim or Bangsamoro, Sports, and Media.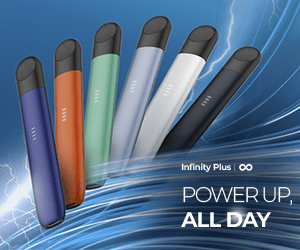 Cheers to citizen involvement
Mayor Joy might've drawn flak earlier when Covid-19 happened, but she's redeemed herself so much 🥺 https://t.co/uter9ypYXO

— AngryHeathen#SaveSierraMadre (@HeccinMad) May 30, 2022

After the announcement, netizens showed support for the reelected mayor and the city. Many commended Mayor Joy's "redemption" from the flak she drew for comments she made at the start of the pandemic. Others think this project is a "good start" but hopes that it will be sustained and properly implemented.
Maganda in theory pero sana maging maganda din in practice. But this is a good start! Kudos, Mayor Joy! https://t.co/Ka8EAFsBAl

— Sho (@scho_uhnn) May 30, 2022
Aika Robredo shows support
Yay, Mayor Joy! 🙏🏻💯 https://t.co/wzw0FuV8P8

— Aika Robredo (@aikarobredo) May 30, 2022

The project also got a nod from Aika Robredo, the daughter of outgoing Vice President Leni Robredo, who has been a staunch campaigner for creating People's Councils at the level of the local government.
Call for other LGUs to follow
Yung people's council ni Mayor Belmonte sa Qc is a good avenue to uphold transparency, accountability, and participatory governance. Hope other LGU would replicate the idea.

— Dos✨ (@CrlianT) May 28, 2022

Upon seeing the establishment of the PCQC, one netizen expressed their wish to see such a project "replicated" in other LGUs. But the Quezon City government isn't the first to have established its own People's Council.
Naga City People's Council
Since 1991, Naga City has already had representation from different sectors of its constituents through the Naga City People's Council. Introduced and established by the late DILG Secretary Jesse Robredo, it allowed Nagueños to directly participate in the city's governance.
"The creation of the NCPC paved the way for Naga's unprecedented progress. Civil society served as a partner in determining key development programs and served as first-hand sources in pinpointing issues that needed immediate attention. It also served as a guide in the crafting of city development plans," VP Leni Robredo said about the initiative of her late husband. This inspired her to bring the project to a higher, wider level and see it implemented across the country.
People's Council over the years
In 2014, when she was still congresswoman, VP Leni Robredo introduced a house bill proposing the same idea of establishing a People's Council. Her proposal was numbered House Bill 4911, which was named "The People Empowerment Act of 2014."
A year later, the late senator Miriam Defensor-Santiago also filed a similar bill under Senate Bill 2567 during the 16th Congress, nicknamed "Local People's Council Act." Unfortunately, it was still pending in 2015.
In 2019, outgoing Senator Francis "Kiko" Pangilinan reintroduced VP Leni Robredo's proposed " People Empowerment Act" under Senate Bill 692. It was still pending as of August 2019.
People's Council in every LGU — hopefully
Despite these numerous attempts to enact the proposal into law, it was only in January 2021 that a similar proposal received approval in the House of Representatives.
The House Bill 7950 or the People Empowerment Act, principally authored by Speaker Lord Allan Jay Velasco and people's participation committee chairperson Florida Robes, received 217 votes in the affirmative, 0 negatives, and 6 abstentions. The bill is currently with the Senate.
Should it be passed, the bill will create a People's Council in every local government, and it will be composed of civil society organizations to be accredited by the LGU. They may participate in the conceptualization and evaluation of programs of the government and propose legislation and participate in the local sanggunian's committee.
This means the constituents of a local government unit may be able to further involve themselves in their governance through a chosen representative of the different sectors in their community. Hopefully, we'll see this bill approved and signed into fruition soon to see more participation, accountability, and transparency between the local government and its constituents.
What do you think of this program?