Over the years, the Cinema One Originals Film Festival has served as many a young filmmaker's first proving ground, as well as an opportunity to engage in some much-welcome deviation from what mainstream moviegoers expect to see on the big screen. 2019's edition is proving to be no exception, with films exploring everything from the nature of modern-day same-sex relationships (Sila-Sila), to a terrifying exercise in maternal horror (Tia Mare).
In this review, we'll be covering Lucid, directed by Victor Villanueva (Patay Na Si Hesus), from a script by first-time screenwriter Natts Jadaone. Delving into the nature of life, love, and escapism, the film centers around Alessandra De Rossi's (Kita Kita) character, Ann, who would rather indulge in her fantasies than face the mind-numbing reality that she exists in.
Watch the trailer here:
The Story
Living in Manila, getting by from day to day is tough enough without the added challenge that being depressed brings to the table. Such is the existence of Ann, a government worker who has little going on in her life beyond work, home, and commuting between the two. Where Ann comes alive is in her dreams; as a lucid dreamer, she is able to control what she sees, feels, and experiences once she falls asleep.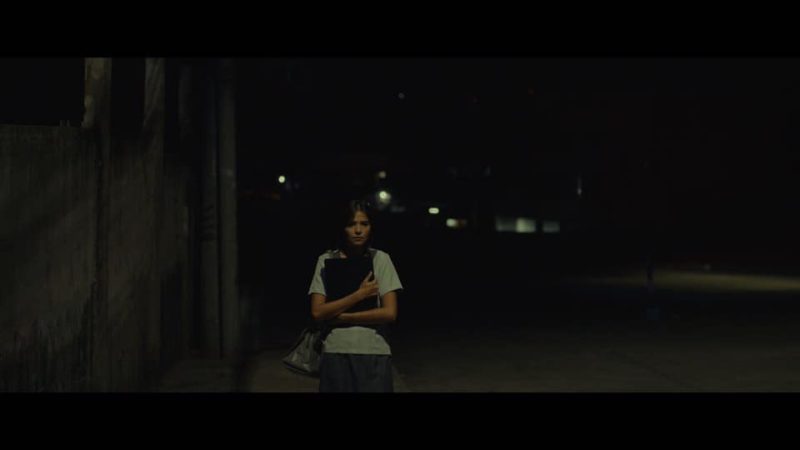 A World of Her Making
In the dream world, unfettered by the drudgery of everyday existence, Ann is impeccably glamorous, living a perfect life with her office crush (Bryan Anastacio, of TV's Mulawin vs Ravena) . Unfortunately, when the realities of her actual life intrude on her musings, Ann is forced to abandon the romantic aspect of her dreams. Unexpectedly, this is precisely the moment when Xavi (JM De Guzman, That Thing Called Tadhana), a fellow lucid dreamer, introduces himself to her in the dream world.
While Ann never knew that it was possible for two people to communicate, much less, meet, in the dream world, she finds herself intrigued by Xavi. As the two get to know each other better, and Xavi shows Ann possibilities she never knew existed, will it be possible for the two to find happiness in a world of their making, or will the pressures of reality ruin everything?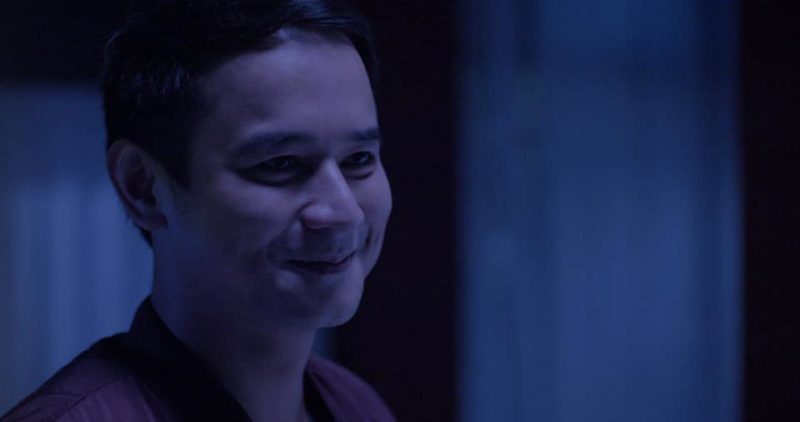 Mind, Body, and Soul
As Ann, De Rossi anchors the entire film, her largely deadpan countenance effectively communicating her character's empty existence. From the time she wakes up to perform her morning routine of fixing a hotdog breakfast and administering her aunt's (Peewee O'Hara, Lola Igna) daily dose of insulin, to the untold hours she spends wasting away in Metro Manila's infamous traffic to get to a dead-end job, De Rossi paints us a picture of a woman for whom going through the motions has become the norm. For Ann, enduring the doldrums of the day is the price she has to pay before she can get back to the dreamworld, where the only person she has to please is herself.
Given what we are shown, it is never made explicitly clear where or how her melancholy manifested, but the glimpses we are given, such as scars on her back, and a deceased mother, point to a fascinating backstory. In any case, the story doesn't so much rely on what came before as how Ann deals with it in the here and now. Much talk has been made over the last few years about mental health, and Villanueva has no compunctions about putting his lead character's struggles at the fore.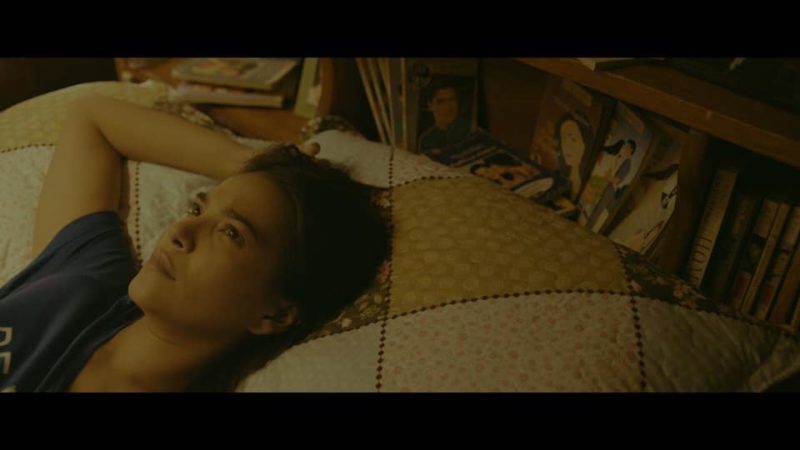 Running from Reality
Just as Joker recently pointed out that the worst part of having a mental illness is people expecting you to behave as if you don't, Ann maintains a deadpan countenance as she goes about her day-to-day, never opening up or sharing what she's going through. And why should she? She knows that the moment her head hits the pillow, she can do anything, be anyone she chooses. What she doesn't realize of course, it that escapism has the same problem as the best vacations: at some point, you need to come back.
Man of Her Dreams
And this is where Xavi comes in. Self-assured and charming, Xavi may not be as traditionally handsome as Ann's office crush, but this doesn't stop her from falling for him anyway. If the dreamworld is where Ann goes to disengage from her burdens and obligations, then Xavi is the ultimate expression of her desires – someone she can be with on her terms, rather than those imposed by the life she actually leads.
In fact, it is precisely when Ann attempts to reconcile her dream man with the real world that the cracks in the fantasy begin to show. Despite Ann's best efforts and assurances, Xavi stands her up at what is supposed to be their first real-world date. With Xavi refusing to provide a proper explanation, Ann decides to move on from the dreamworld, and accept the realities with which she is presented, personified here by the office IT guy (Bob Jbeili, Ang Pambansang Third Wheel).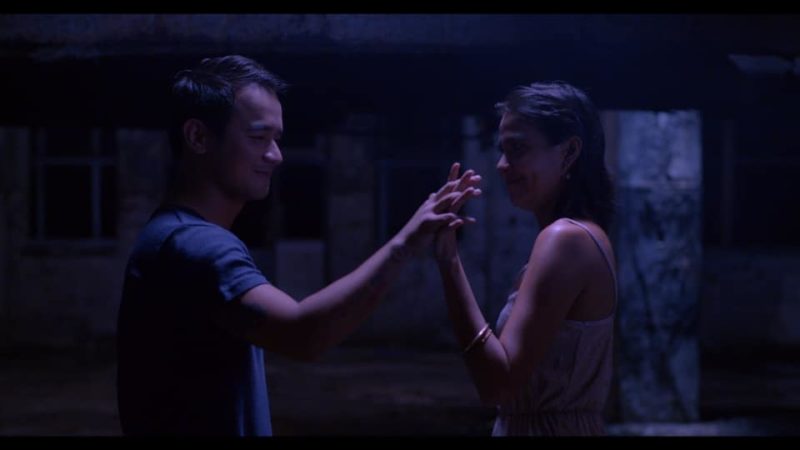 Musings of the Melancholy
It is at this point that the film deviates from could have been just a whimsical exploration of fantasy into a treatise on living with the choices we make. While Ann is ostensibly happy in her chosen relationship (which comes complete with IT guy's young son), and everything seems rosy, the walls between her new life and the dreamworld begin to crack. Aside from showing that IT guy is clearly a rebound chosen out of convenience, Ann clearly isn't over Xavi and the escape he represents.
Now, there has been some discussion as to what actually happens at the end of the film, and while its open-ended nature certainly leaves it open to interpretation, this reviewer prefers to believe that, rightly or wrongly, Ann's decision was ultimately kinder to her and the IT guy than merely carrying on on in a manner she wasn't 100% on board for.
Eyes Wide Open
While the framing of the plot is engaging enough, Lucid contains elements that probably could have done with a bit more polish. Iffy VFX work is easy to forgive in an indie, and while it would have been nice to see more of the dream world (or more consistency in its presentation), an area the film could have spent more time was Ann and Xavi's actual love story. Given the decision Ann makes at the end, more groundwork would definitely have been helpful to illustrate just why she would fall for him beyond a superficial level. While Xavi is clearly meant to represent her escapist desires realized, they go from being complete strangers to life partners in the space of a couple of dances.
While the lack of early interactions doesn't derail the film, they certainly would have been nice to see. Fortunately, De Rossi and De Guzman are strong enough actors that they manage to make up for the omission.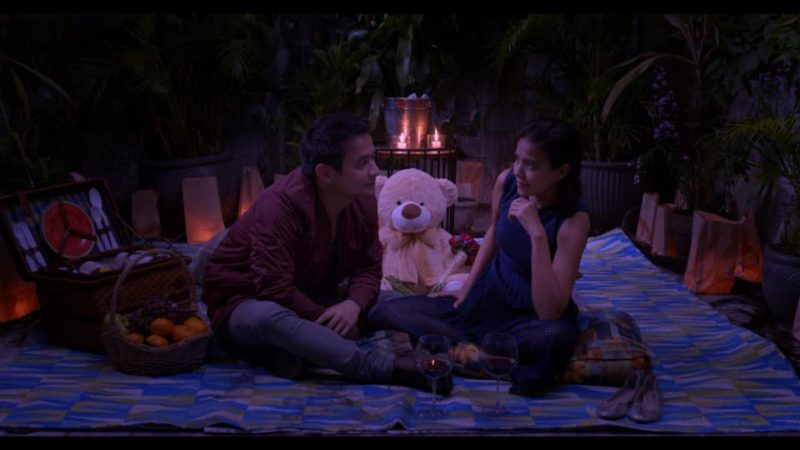 The Bottom Line
Lucid is a potent dissertation on the fragility of mental health presented under the guise of a whimsical traipse through the subconscious. Budget and narrative constraints notwithstanding, De Rossi's performance carries the film, and, regardless of how one chooses to interpret the ending, this first effort from Jadaone and Villanueva's writer-director tandem is one that is sure to spark conversation.
Share your thoughts on Lucid in the comments below!