If you were logged onto Twitter the past week, you probably noticed at least half of the trending topics were about Taylor Swift. In a single tweet containing a note to her fans and the rest of the world, she once again lit Twitterverse on fire and the effect is astounding. Here's what's up.
Scooter Braun and Scott Borchetta restricted Taylor to perform her old songs for the 2019 AMAs
Don't know what else to do pic.twitter.com/1uBrXwviTS

— Taylor Swift (@taylorswift13) November 14, 2019
This year's American Music Awards is a special one for Taylor Swift as she will be honored with the prestigious Artist of the Decade award. Of course, everyone is expecting her to perform her hit songs during the ceremony but Taylor recently took to Twitter to say that her fans might not get to hear any of it. Apparently, Scott Borchetta and Scooter Braun didn't give their permission for Taylor to perform her old songs on television as it would be akin to "re-recording" her own music before she's legally allowed to next year.
Now, who are Scooter Braun and Scott Borchetta again?
6 Taylor Swift albums, 11 years of hard work, experiences, sweat and tears and etc.

All of a sudden a man who you trusted for 13 years sold your masters to the man who bullied you.

And now, you're not allowed to perform your old songs/hits to the performance.#IStandWithTaylor pic.twitter.com/IsRaW56kAf

— Taylor Swift Facts (@blessedswifty) November 15, 2019
Back in July, Taylor publicly expressed dismay over Big Machine Label Group founder Scott Borchetta selling the label to Ithaca Holdings headed by Scooter Braun. Big Machine was Taylor's life-long label where she signed a six-album contract with which ended in 2017's reputation. Taylor left the label in 2018.
The move to sell Big Machine wouldn't have been a big deal but Taylor previously expressed her intent to buy the rights to her own old catalogs which Borchetta didn't allow. Now Taylor doesn't have rights to her own music which she wrote, instead, it's in the hands of Braun who handles other artists like Justin Bieber and Kanye West.
Imagine owning Taylor Swift's old catalog and profiting from it and that not being enough for you.

You got what you wanted.
You'll still profit from her music.
Let her fucking live and move on with her life.

God forbid a man ever feel powerless or less than a woman.

— Alex Goldschmidt (@alexandergold) November 15, 2019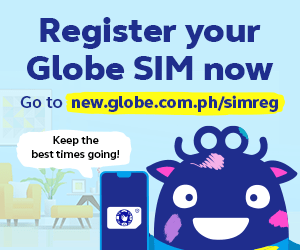 Swifties around the globe are holding hands and signing petitions
Me, sitting in my bed right now on Twitter trying to figure out how I, a broke college student who can barely afford lunch can help the AMAs Artist Of The Decade, Taylor Swift defeat the music industry evil #FreeTaylor #IStandWithTaylor pic.twitter.com/QeOERC2kL5

— (@Swiftness13) November 15, 2019
Angry Swifties stormed Twitter expressing their disappointment in Braun and Borchetta. The world wants Taylor to get the rights to her own old songs and be able to perform them anytime she likes because after all, it's her songs. As of writing, the change.org petition to "Let Taylor Swift perform/use HER art" has reached over 50,000 signatures in 6 hours no less and it's still counting.
Why this fight is crucial for Taylor and her fans everywhere
i will literally fight to the ends of the earth for taylor swift and her music that shit has defined a decade of my life that shit is my life

— ellie (@eleanorbate) November 15, 2019
Throughout her career, T-Swift's name has been dragged by men who've tried to manipulate her or take credit for her work. By speaking up about the bullying she's experiencing, she's encouraging other people (especially other artists in the same situation) to speak and stand up for themselves in the process. As one of the most successful female artists in the music industry, she remains an inspiration to many.
It's great to see other artists rallying behind Taylor
IG | Selena Gomez showing her support for Taylor via Instagram story #IStandWithTaylor

"I have known Taylor for 13 years. She is the most dedicated, fearless, feisty, strongest woman I've ever known (…) Taylor fights. She will never stop fighting. I love you." pic.twitter.com/MlRbyiUM9o

— Taylor Swift News (@TSwiftNZ) November 15, 2019
📲 IG | Halsey supporting Taylor via Instagram story #IStandWithTaylor

"It is her grace and patience in these moments that make her Artist of the Decade." pic.twitter.com/zC12Yq2x9G

— Taylor Swift News (@TSwiftNZ) November 15, 2019
outrageous abuse of power and completely unforgivable. #IStandWithTaylor https://t.co/ofvxs4gQiH

— Sara Bareilles (@SaraBareilles) November 15, 2019
It's heartwarming to know that these artists have Taylor's back but what about others? We would've loved to see her so-called close friends (Ed Sheeran, Shawn Mendes) supporting her.
It all boils down to this: artists should have the right to their own work
Y'all artists out there be wiping Drake's tears when he got boo-ed off the stage. But y'all don't want to speak up for a woman whose work of art is held hostage to the point that she could not even perform it! #IStandWithTaylor

— "FINALLY, LEO" (@LeoTs13) November 15, 2019
For Taylor, it's not only the AMAs 2019 performance that will be affected, she revealed in her post that she's also been doing a forthcoming Netflix documentary that has been in production for several years now. We hope Taylor sues Borchetta and Braun and we hope she sues them up to the last penny. Without Taylor, Big Machine would never have existed or have been on the music industry map.
Taylor is just the beginning, there are other artists out there
Lets bring this back up, Madison beer went through the same MESSED UP SHIT….now it's happening to Taylor Swift. It's beynd frustrating. There NEEDS to be a changed. #IStandWithTaylor pic.twitter.com/nxyElVbrVX

— lauren (@TWOGHOSTSPEZ) November 15, 2019
Taylor wrote in her note that she hopes by sharing her experience, it "could change the awareness level for other artists and potentially help them avoid a similar fate." This is bigger than Taylor and greedy businessmen, bigger even than the fight for feminism and equality. It's about an industry who time and again has proven their greed resulting even to trampling their own artists. If people can help Taylor and hear her voice,  other artists suffering from the same fate have a chance to fight back too.
In conclusion, Taylor Swift deserves to be Artist of the Decade now more than ever
I don't want to live in a world where Taylor Swift can't perform All Too Well #IStandWithTaylor pic.twitter.com/9WRce5v3p2

— Madeline (@madelinedorj) November 15, 2019
Undeniably, Taylor Swift has changed the game in the music industry. She has created iconic album after iconic album that will continue, we're sure, to chart throughout the decades to come. She is a woman who knows she should be fighting for her rights and other artist's rights. She is an inspiration to many and this setback, if anything, will see her emerging stronger, wiser, and better. Because that's just the way it is for the Artist of the Decade.
I guess all we're waiting for now is to tune in to the AMAs on Sunday and see how things unfold.
UPDATE: As of November 19, 2019, Big Machine Label Group has issued a statement to Billboard saying that they have "agreed to grant all licenses of their artists' performances to stream post-show and for re-broadcast on mutually approved platforms." This means that the Label is now allowing Taylor to perform her old songs at the American Music Awards on November 24. Looks like Swifties everywhere came through and now we can't wait to hear Taylor's medley!
What do you think about this whole issue? Share your thoughts with us below!