Mody K-dramas always feature the latest mobile phones, cars, technology, and expensive outfits; but what was it like without them? Koreans are known to show great appreciation for their history and culture, and one way to learn about it is through historical dramas or Sageuk. If you want to take a break from modernity and want to travel back a hundred years and see men fully clothed in Hanboks instead of suits, here are period K-dramas worth binging:
100 Days My Prince (2018)
100 Days My Prince is a treat for K-pop fans and Team Han Ji Pyeong from Start-Up. Starring EXO's D.O. and Nam Ji Hyun, Lee Yul is a cold-stone Crown Prince of the Joseon kingdom and he passes a law where all citizens must marry by age 28. Hong Shim is from a small village that's got a slight problem: she's the oldest unmarried woman in their village. From an ambush, Lee Yul suffers injuries, loses his memories, and finds himself under Hong Shim's care. To save themselves from punishment, both are forced to marry. As Lee Yul eventually regains his memories, he discovers that Hong Shim isn't just an ordinary woman.
You can watch it here.
Hwarang (2016)
Set in 6th century Korea, Hwarang tells the story of the men of the Flower Knight, a group of elite warriors during the Silla Dynasty. Starring Park Seo Joon, Park Hyung-sik, and Go-Ara, the elite good looking-men find the beauty of friendship and love as they fight for the unity of Korea's oldest kingdoms. Also, be ready to swoon over K-pop stars Choi Min Ho from Shinee and BTS' V (it was his acting debut!).
You can watch it here.
K-Dramas Your Favorite K-Pop Idols Starred In
K-Dramas Your Favorite K-Pop Idols Starred In
Bianca Katipunan | Apr 24, 2020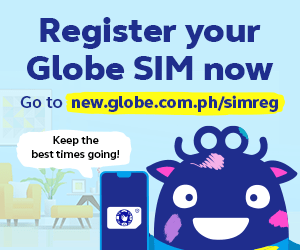 Kingdom (2019)
If you want to take a break from romance, be ready to be on the edge of your seat when watching Kingdom. In the middle of corruption and famine, a rumor that the King is dead spreads across the Joseon Kingdom. Power-hungry politicians are already on the look-out as Crown Prince Jo Ji Hoon sets on a quest to find out the mystery behind his father's illness. He finds himself in the middle of a plague that spreads across the kingdom and discovers that it's really possible to resurrect the dead.
You can watch it here.
My Country: The New Age (2019)
Woo Do Hwan may be inactive on television now due to his military enlistment but that doesn't mean you can't see his cute face anymore. My Country: The New Age is set towards the end of the Goryeo Dynasty and the early years of Joseon. Seo Hwi and Nam Su Ho's friendship is tested as they realize that they have different opinions about the new age of their country. Transitioning from one dynasty to another, they deal with the inevitable change, even if it meant friendships would split. Will they come to good terms again?
You can watch it here.
The Nokdu Flower (2019)
Set during the Donghak Peasant Movement that occurred between 1894 and 1895, The Nokdu Flower tells the tale of two half-brothers who share the same father. Baek Yi-Hyun is the legitimate younger son who's received elite education overseas while Baek Yi-Kang is the illegitimate older son born out of wedlock and has known poverty all his life. The two meet as they fight on opposing sides during the rebellion.
You can watch it here.
Rookie Historian Good Hae Ryung (2019)
For hundreds of years, only males were allowed to write Korea's history, but one woman is about to change that. Goo Hae Ryung is a rookie historian during the Joseon dynasty. As she fights along with other female historians for a position at the royal court, Hae Ryung finds herself in a budding romance with the Crown Prince.
You can watch it here.
Love in the Moonlight (2016)
Love in the Moonlight is another drama featuring a woman in men-dominated politics but with a quirky twist. Hong Ra On disguises herself as a man to coach different men across the kingdom on dating. Due to a love letter she's written, she gets a chance to meet the Crown Prince. Together with his political eunuchs, Hyo Myeong tries to recruit Ra On as one of his eunuchs – completely unaware that she's actually a woman.
You can watch it here.
Moon Lovers: Scarlet Heart Ryeo (2016)
Get your tissues ready because this one's a tearjerker. What if a modern woman, yes, in the age of smartphones, suddenly gets transported to the Goryeo Dynasty? Go Ha Jin slips and drowns in a lake as a total sun eclipse covers the skies and wakes up in a body of a 16-year-old Hae Soo. Baffled with her new identity, she finds herself in the household of the 8th Prince Wang Wook, who married her cousin. All the Princes of the kingdom adore her, and she ends up playing an important role over the succession to the throne until it's time for her to return to her old life.
You can watch it here.
Is 'Moon Lovers: Scarlet Heart Ryeo' Finally Getting a Second Season?
Is 'Moon Lovers: Scarlet Heart Ryeo' Finally Getting a Second Season?
Ina Louise Manto | May 05, 2020
Have you seen other period dramas? Share with us below!