8 Personalities
More Deserving to be Called
"It Girls"
By Cel Ortega

After countless of embarrassing fiascos performed by our self-proclaimed It Girls, we've come to the conclusion that they are a lost cause.
And it frustrates the rest of us that the Filipino public still refers to them as It Girls when there are others much more deserving of holding that title — humble and empowered women with principles and better manners.
Saab Magalona-Bacarro
Saab Magalona-Baccarro is the multi-hyphenate we all aspire to be. She is the daughter of the great Francis Maglona, one of the lead singers in a well-loved local band, co-owns a coffee shop, manages a blog, and comes home every day to a loving husband and a cute Pomeranian. She's always unafraid to speak her mind, using her social media as platforms to speak out against social and political issues and, from time to time, to tactfully shut down all her nonsensical haters.
Lauren Young
Lauren Young has made a name for herself other than being merely the "younger sister of Miss World 2013 Megan Young." She's taken on a spectrum of roles both as a protagonist and a villain on-cam and on-stage. When she isn't acting, she'd be posting a ton of selfies and photos of herself on her Instagram, shopping for clothes online, or posting healthy recipes on her blog. She also has a quirky personality, and one only needs to watch her Instagram stories on a daily basis to see why.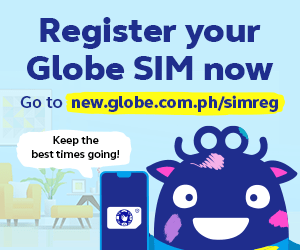 Anne Curtis-Smith
Anne Curtis-Smith, after her infamous "I can buy you, your friends, and this club" drunken episode years ago, has become so well-loved by her fans for being the simple and down-to-earth woman that she is now. Her being very vocal about her current obsessions for Korean idol Gong Yoo has also made her more relatable to the public, while her relationship with Erwan Heussaff is pretty much our #relationshipgoals.
Solenn Heussaff
Solenn Heussaff may have been a part of the "It Girls!" E! Asia show, but she's far beyond the It Girls posse attitude-wise. She's always entertaining us with her humorous Instagram antics with hubby Nico Bolzico, fitspiring us with her workout selfies and IG snaps, and wowing us with her artistic creations.