Here are sobering facts about ocean plastic waste pollution:
These three facts are already horrific enough but shall we go on?
But probably the most shocking fact of all is this:
The Philippines is the #1 plastic waste contributor worldwide
Which Countries Pollute the Most Ocean Plastic Waste? 🌊

This piece by Louis Lugas Wicaksono is part of Visual Capitalist's Creator Program, featuring work from the world's top data-driven talent ✅https://t.co/jyTijA2K0S pic.twitter.com/mwefKue2lC

— Visual Capitalist (@VisualCap) February 18, 2023
Yup, you read that right. A 2021 study found that the Philippines emits 35% of the ocean's plastic, making it the largest contributor to plastic waste worldwide. It's followed by India, Malaysia, China, and Indonesia — countries that make up the Top 5. According to the study, the Philippines contributes 356,371 metric tons of plastic waste annually while the rest of the world (those not on the Top 10 list) is responsible for 176,012 metric tons.
How did we get here?
It is harder to have a "greener lifestyle" in a semi-colony like the Philippines, known for the infamous sachet economy.

From extreme poverty, we are forced to buy commodities at ostensibly cheaper prices for compradors to maximize profit, while dispensing tons of plastic waste.

— Carwyn (@Carwyn_Candila) April 15, 2022
The Philippines is dubbed the "sachet economy" and one can only guess why.
"The usage of single-use plastics is rampant in the Philippines. This is because corporations package their products in sachets to reach and accommodate the poor sector of the Filipino population," wrote Enviliance Asia, an environmental regulatory information service.
Those from low-income families don't have the budget to purchase necessities in bulk so they have to settle for "tingi" or sachets. Filipinos are also used to purchasing single-use plastics, Styrofoam, and other disposables. And since we have a poor waste management system, these small plastics aren't disposed of properly.
Government data from 2018 found out we generate an estimated 43,684 tons of garbage daily, including 4,609 tons of plastic waste. And that was before COVID-19 and all the pandemic waste. According to Forge Recycling, "plastics can take anywhere from 20 to 500 years to decompose" depending on the material. So if we keep dumping thousands of tons of plastic waste a day, one can clearly see why the Philippines is ranked #1.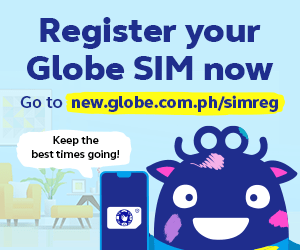 Can we find a way to save bodies of water?
View this post on Instagram
Just how much trash in the ocean are we talking about? Somewhere in the middle of Hawaii and California lies the Great Pacific Garbage Patch (GPGP). For years, it has been a cesspool of debris that ends up in the ocean and seas. The warm water from the South Pacific meets with the cooler waters of the Arctic and the result is swirling ocean currents where all sorts of plastic and garbage get lost in.
National Geographic says no one knows how much marine debris is collected in the GPGP. And since it's reportedly 1.6 million square kilometers wide (five times the size of the Philippines!), it is said that cleaning it "would bankrupt any country."
While that's depressing, there are ways to achieve a plastic-free ocean. But it requires some serious hard work, dedication, and on top of it all, proper education.
In 2022, Dutch non-profit org Ocean Cleanup managed to remove 220,000 pounds of plastic from the GPGP. In the Philippines, there are ongoing efforts to rehabilitate Pasig River, one of the world's top plastic polluters. The Department of Environment and Natural Resources started a P2-billion project in 2021 with the aim to extract 600,000 metric tons of silt and solid waste per year. And the result is impressive. It also assures us that a plastic-free ocean isn't impossible.
How to achieve a plastic-free ocean
View this post on Instagram
First, we have to educate the masses about the importance of segregating garbage, recycling, and disposing of it properly. Second, Filipinos need to ask the Philippine government to step up and develop new strategies. A unified effort from government sectors and the local government unit is crucial to help implement a proper waste management system.
Third and last, the path to achieving a plastic-free ocean can start with you. Take the initiative. Collect your plastic waste and drop them off at NGOs tackling plastic pollution in the Philippines: Plastic Bank, The Plastic Flamingo, The Blastik Project. As much as possible, refuse single-waste plastic and other small plastic waste.
Don't Throw Away Your Parcel Pouches, Plastic Bags, Bottles, etc. — Donate Them Here Instead
Don't Throw Away Your Parcel Pouches, Plastic Bags, Bottles, etc. — Donate Them Here Instead
Kyzia Maramara | Jun 16, 2021
Turning the tide is difficult but not impossible!
Check us out on Facebook, Instagram, Twitter, TikTok, and YouTube, to be the first to know about the latest news and coolest trends!