Actor Ping Medina celebrated his 38th birthday last July 23. But instead of the usual post birthday celebrants write to thank those who greeted them, Medina's surprised everyone. He revealed his financial loss and asked for help from anyone who can donate in cash. Medina is the son of veteran actor Pen Medina (Encantadia) and the older brother of actor Alex Medina (Tayo Sa Huling Buwan ng Taon). What happened for him to resort to posting and "publicly begging"?
A "weird" birthday post
View this post on Instagram
Medina shared on his Facebook and Instagram that he became a sabong (live cockfighting) agent last month but unfortunately, the gig isn't doing well. His master agent and one regular player asked for money in advance and they still haven't paid the actor a total of P36,000. "That's my business' rent money and 2 months amortized rent for my condo this coming Aug 1. I don't know when they will pay," said Medina.
The bad streaks
View this post on Instagram
He went on to reveal why he ventured into becoming a sabong agent. "The second ECQ killed physical store sales" of his food business, Bulilith Smoked Sausages and he needed another source of income.
"Unfortunately, sabong found me," he wrote. "I never gambled before in my life so I didn't know the effect it has on people. Sadly, I've come to witness that it is truly an addiction preying on weak minds."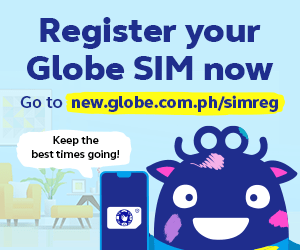 He doesn't want to borrow money
View this post on Instagram
"Thing is, I don't want to borrow money," Medina continues. "I'm totally ready to fulfill my life-long dream of being a meditating forest hermit." But since he's already in the middle of everything, the actor says he wants to make sure he's "exhausted all possible means to keep up this lifestyle."
"I can let go of all this. Lifestyle is not important. Life is."
So he's publicly begging
And since he's expressed his desire to continue his urban lifestyle and business as long as possible, Medina has resorted "publicly beg [for] birthday donations."
"Doesn't matter if it's 1 or 1000 pesos. Please know that you extending a helping hand is the most important gesture here. Today, I am relying on your kindness," he said. In his post, he included Unionbank and GCash QR codes to make it easier for donors.
But if you don't have cash, you can still greet him
It's been a few days since Medina's birthday but we're sure he's still accepting late "birthday donations" and greetings. He did say that if, like the actor, you're in need too, you can just leave him a birthday message. "I was planning to do a community pantry from my sabong earnings but alas. Lol. If ever there are excess donations I would gladly use it for that!" Sayang naman.
Some people applaud him for being honest…

What does the internet have to say about this actor? Surprisingly, he wasn't met with the usual blind hatred and bashing. Many understood how hard it is to keep a business afloat during a pandemic. Some also gave him virtual pats on the shoulder for having the guts to admit in public his financial loss.


…while some are slamming him for his request

Medina's situation earned him mixed reactions. Some netizens are disappointed that the actor is publicly begging when he could just look for another source of income. Many even requested that he try becoming a call center agent instead.



Give if you can
Medina also included a video of him telling everyone he's fine. He even lightheartedly pointed to the pimple on his face. Like with every other issue in life, people who don't intend to help should just move along and scroll past Medina's post. Who knows, maybe he did exhaust all options to ask for help and his last resort is posting publicly. Give if you can. And if you can't? Move along.
Check us out on Facebook, Instagram, Twitter, and YouTube and be the first to know about the latest news and coolest trends!