8 Quirky Filipino Firsts During The Cannes Festival

By Tim Henares
It should go without saying that Jaclyn Jose's unprecedented win for Best Actress in the Cannes Film Festival is a cause for celebration for Philippine Cinema. This was a monumental first, to say the least, yet it is only one of the many firsts Philippine Cinema has demonstrated over the course of its involvement in the Cannes Film Festival. There have been many more, and here are just a few of them.
8. Genghis Khan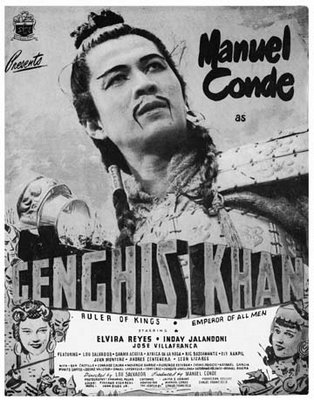 In 1950, "Genghis Khan" was the first Asian film ever shown in the Venice Film Festival, helmed by Manuel Conde. It was such an impressive feat at the time that America adapted it as "The Conqueror," featuring John Wayne in the title role, which leads to the unmistakable trend of whitewashing of Asian roles in American Cinema which happens to this very day.
Not the Cannes, yes, but definitely a starting point for Philippine Cinema's recognition in the international scene.
7. ANINO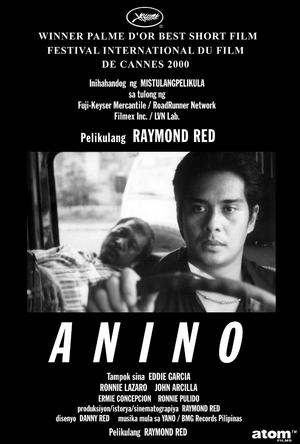 In the year 2000, ANINO, a short film by Raymond Red, was the first Filipino  film to win the Palme d'Or. This was a direct response to the dramatic decline of Filipino cinema in the face of Hollywood competition, giving birth to the country's bustling, oft-ridiculed, yet unrelenting independent film scene.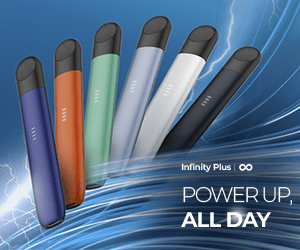 6. Insiang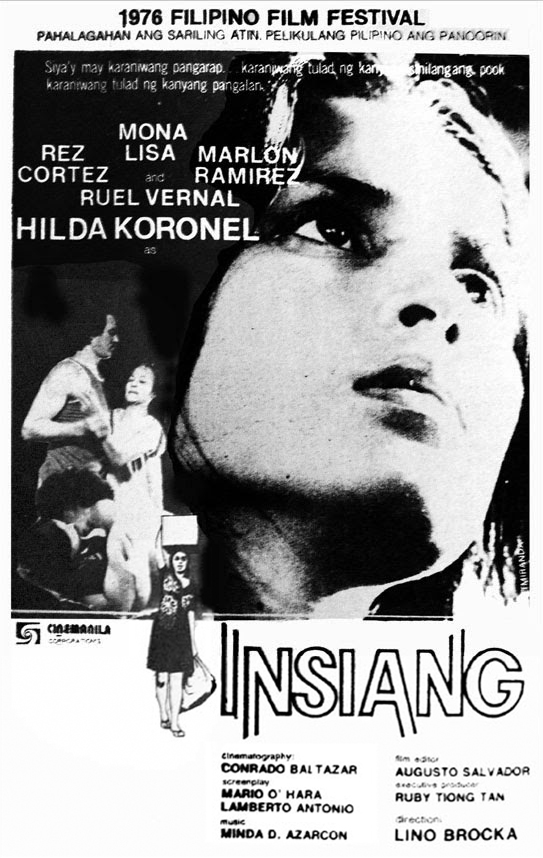 Officially, this was the first ever Filipino film screened during the Cannes festival.
5. Roger Ebert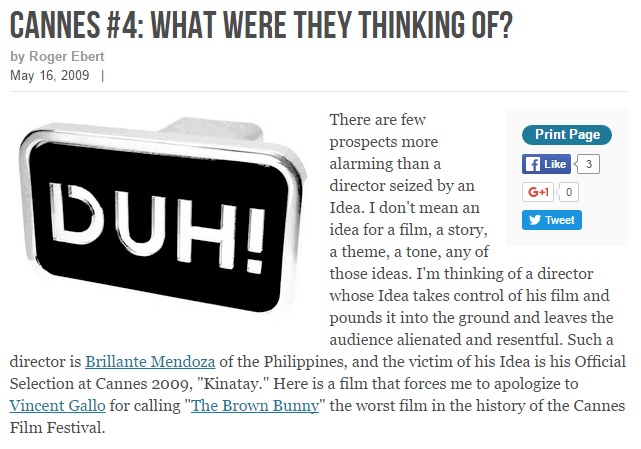 Thanks to the infamous film "Kinatay," of course directed by Brilloante Mendoza, Roger Ebert experienced his first foray with #PinoyPrayd when he got a ridiculous amount of hate mail and accusations of racism for slamming the said film. This was the first time a negative review of a film has been conflated with a negative review of a country in the late film critic's decades-long career.