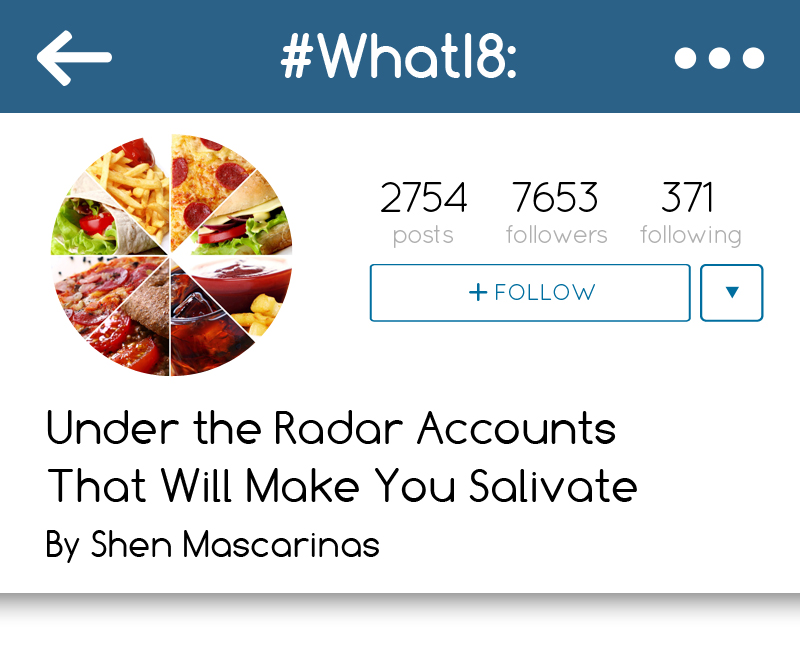 We all have that loved one, friend, or dining companion that will shamelessly (and sometimes unapologetically) make everyone at the table wait until he/she attains the almost impossible in ambient restaurant lighting: The perfect food shot. This person will not settle for a messy table, only one top shot, a blurry photo, or a half-eaten dish. This person is on a mission to create the perfect square photo of #breakfast, #lunch, #merienda, #dinner, and all the other #s that will garner the most likes.
Hangry people made to wait may feel a tinge of annoyance and impatience, but let's give these foodstagram warriors credit. It is because of these people that we find out about the newest restaurants, dishes from old favorites we've never ordered, and our hidden endurance unleashed whenever we see their food shots late at night (with a growling stomach).
If you like learning more about all things food or even just drooling over food photos, following these foodstagrammers will be today's best decision. Here are 8 under the radar accounts that will make you salivate: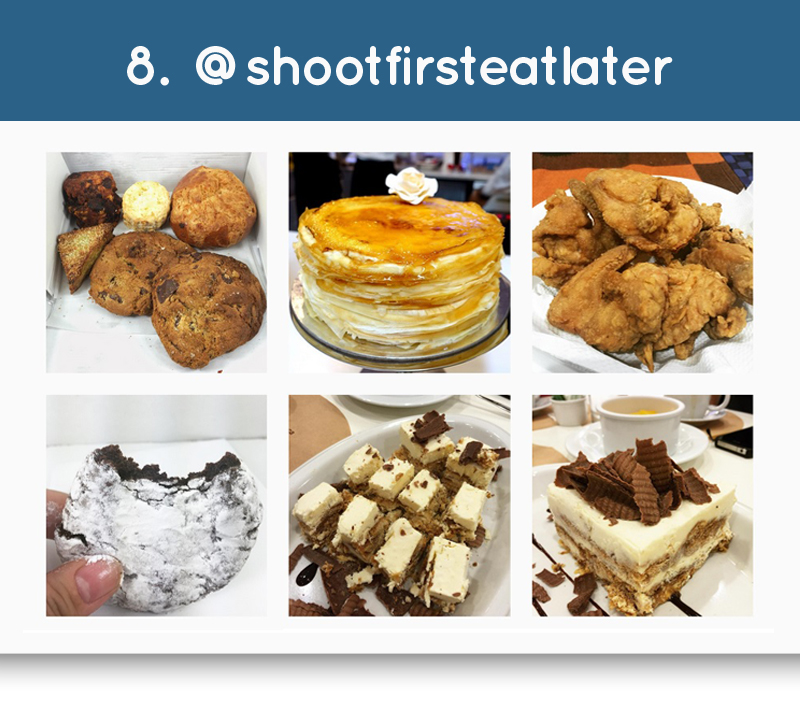 Leslie's username, which is also her blog name, shows that she's got her priorities right. She will never give you photos of food that's already been nibbled on; food will always be presented in its original glory. On her Instagram account, the photos are straightforward with no frills, and by frills I mean excessive filters. Leslie sometimes shares tips for home cooking as well.
If a captioned photo isn't enough for you, check out her blog for full reviews and narrations.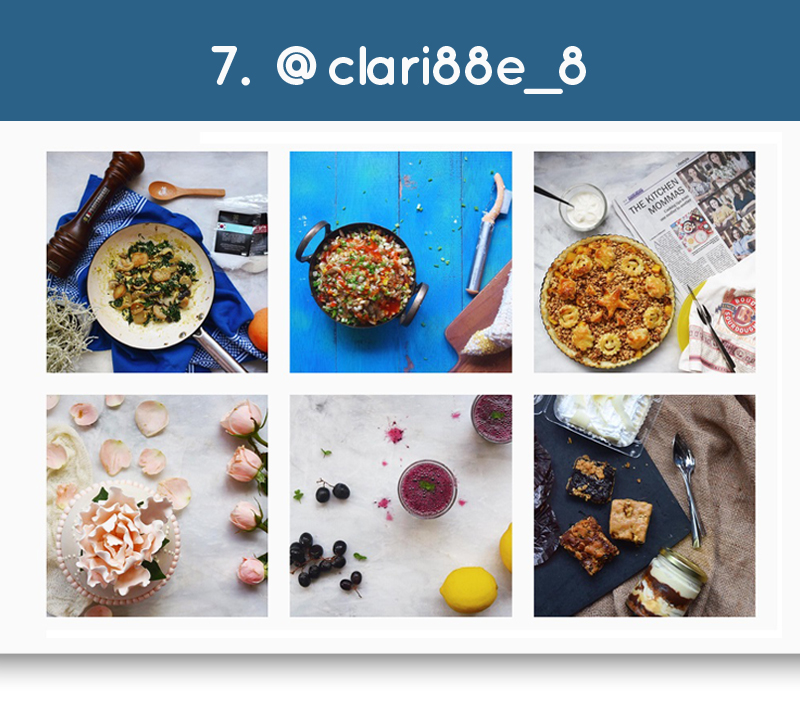 The owner of this account goes by the name H Clarisse, and it looks like she's mastered the art of top shots because her frequent use of this technique is always on point and never boring. Also a mom, she gives other mothers ideas for exciting baon ideas that their kids can brag about.
She usually posts photos of healthy food, so following her could also boost your #HealthyLiving and #Fitspiration.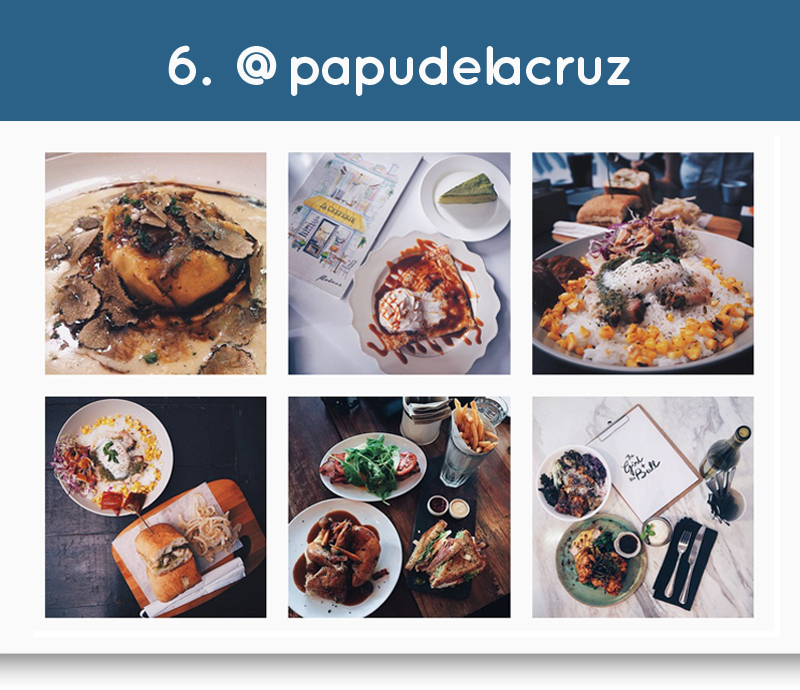 Papu – what a cute name, right? His hashtag, #lifeasafatkid, is even cuter. Papu is part of the team behind 12/10, a hip Izakaya joint in Saguijo from the same creators of The Girl and The Bull.
Want to find out where the 12/10 team unwinds in between and after service? Through this account and beautiful food shots, you will. It's interesting to see where they eat when they're not busy creating unique combinations of flavors that always work.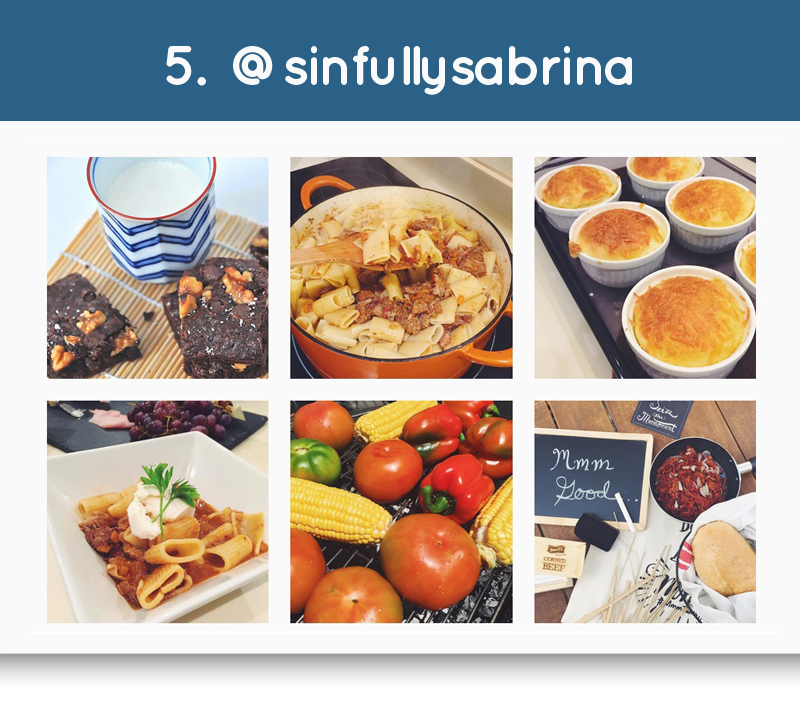 Mothers, recipe hunters, and brunch lovers, this Instagram account is for you. When she's not busy whipping up colorful and scrumptious things in the kitchen, she's probably organizing the next Mothers Who Brunch Event. That, or giving away prizes to her lucky followers. Last month was her birthday month, and she wanted to celebrate it by sharing kitchen goodies to some of her followers. If that's still not enough of a reason to follow her, she's also generous with recipes!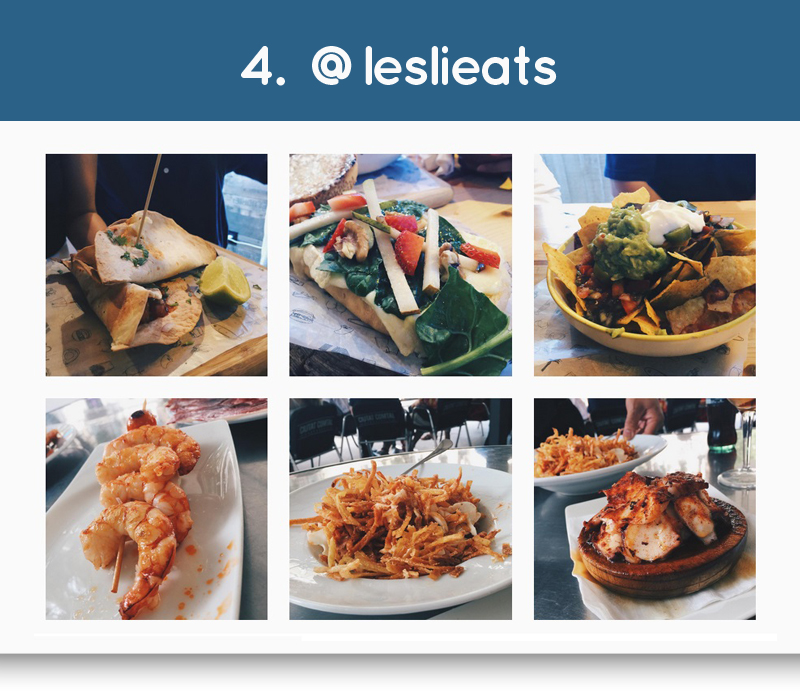 This Instagram account is the newest from the ones featured in this list, but it has gained a solid following very fast. This is probably because of the enviable and regular posts from her European food adventure. She started her Instagram game strong with posts of mouthwatering tapas from Spain, quickly followed by delectable munchies from Amsterdam. The fine cuisine of Paris came next and by then, a lot of followers were already hooked.
Posts are now from the Philippines, but remain drool-worthy with food from renowned Antonio's as the frontrunner.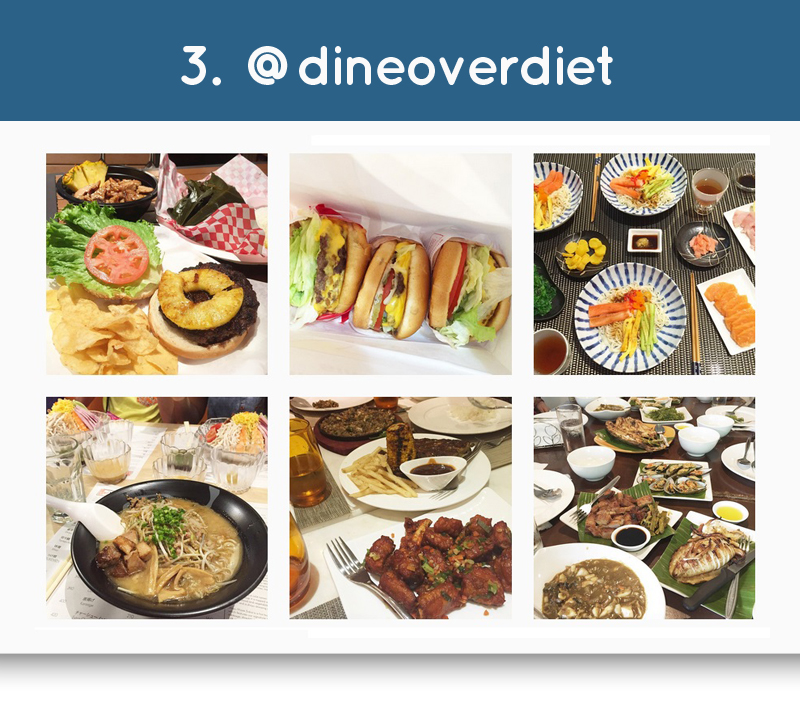 It's hard to believe that Laureen Dizon only uses an iphone for her posts because her photos are as clear and vibrant as photos from DSLR cameras. She frequents California too, so followers can expect food posts from that part of the world as well. It seems that she's living the life with getting to travel often plus getting to eat all the excellent food that comes with it.
Her motto, EAT-travel-EAT-sleep-repEAT, summarizes the kind of posts you will be getting on your feed when you follow her.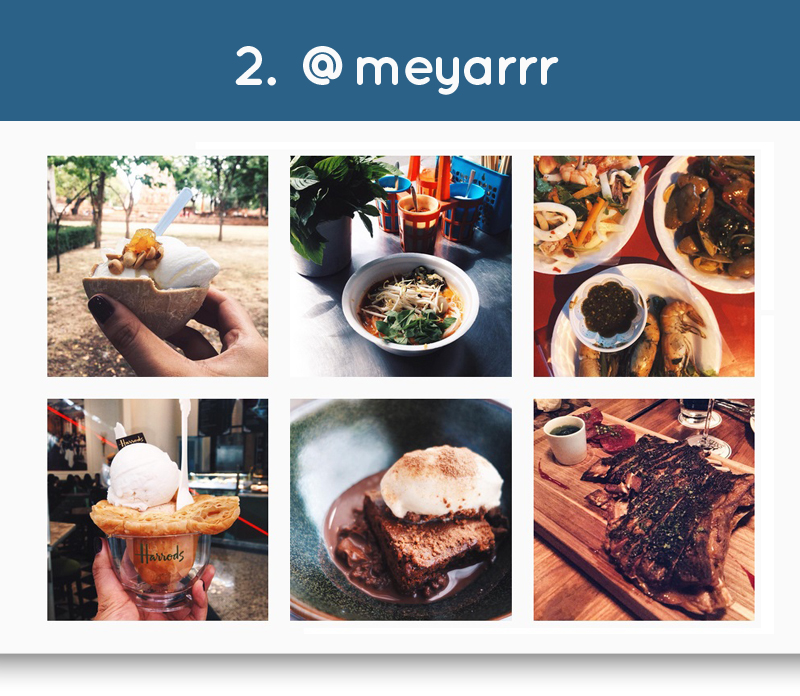 Pamela Cortez is a woman of diverse and delicious interests. She gives her followers a sneak peak of what they eat and experiment on at her office, photo stories of exotic cuisines from her travels, and exquisite shots of scrumptious food around the metro.
While you're checking this Instagram account out, you may notice several mentions of @taliacor. Go ahead, InstaStalk this account as well. Talia (Kimmie) Cortez is the owner of this, and she's an aspiring pastry chef with an impressive capability to make followers salivate as well.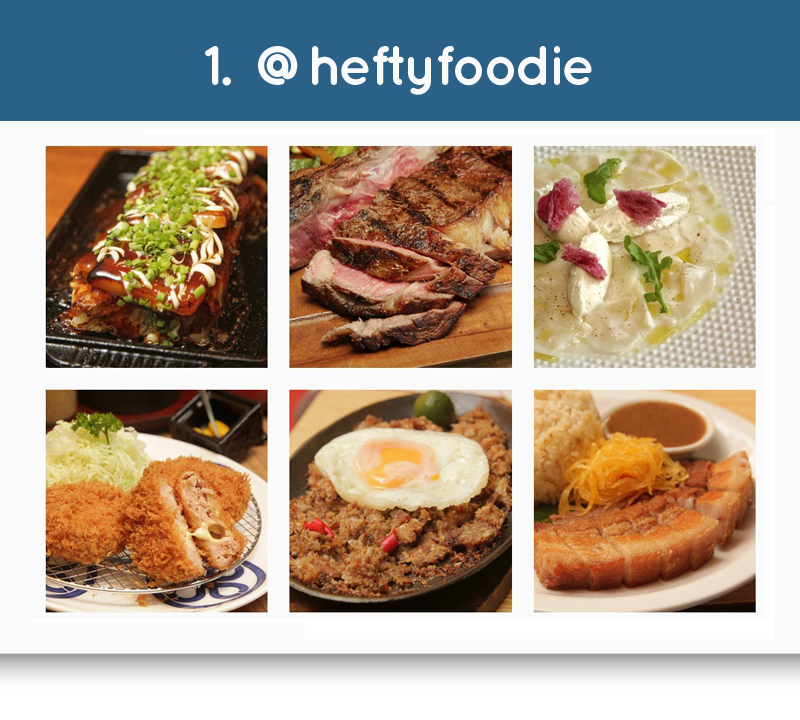 Eugene Constantino, the man behind this account, is a freelance photographer. He goes beyond the convenient use of an iPhone to produce crisp and impeccably composed food photos.
He gives his followers photos and updates from the newest restaurants as well as the occasional promos. This account not only makes you salivate; it also keeps you well informed about food. You might want to check out his food blog too.
A big thank you to all the foodstagrammers! You have made Instagram feeds a joy to look at and have made your followers demand a scratch-and-sniff upgrade.
Know of any other underrated foodstagram accounts that need more recognition? We could all use a little more food porn on our Instagram feeds, so leave a comment and link away!