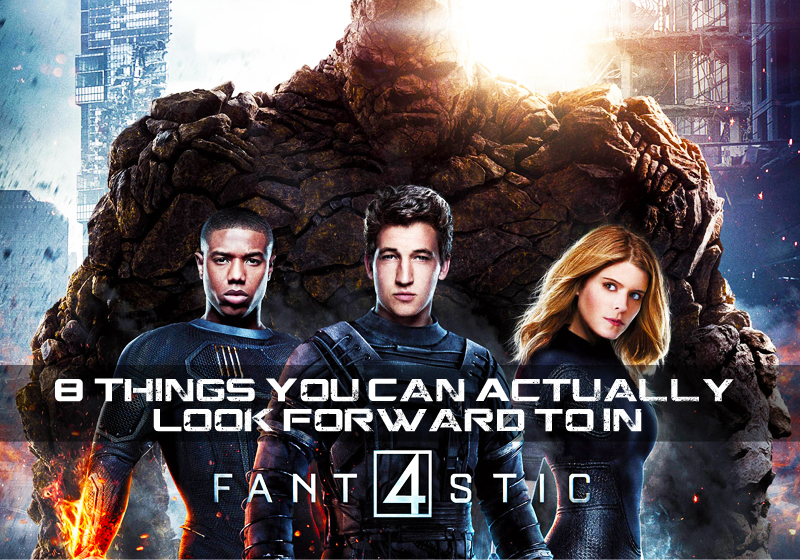 If you were to chart the trajectory of Marvel's original dysfunctional family in cinema, it would be erratic and average at best.
I actually liked the two movies made in the noughties, where Jessica Alba and Ioan Groffudd try to wrest some kind of gravitas from a production and marketing soup hell bent on the entertainment equivalent of a dangerous sugar high; banking on the beauty of the cast (albeit sans The Thing, though even Michael Chiklis's swaggering redneck Ben Grimm had its own freakshow Americana cuteness) were most of the weapons in their PR armory.
Still, despite the shallow enticements of the 2005 and 2007 Silver Surfer sequel, they fulfilled the requisites of celluloid eye candy aptly, and also very uniquely just like something as exotic as Chocnut ice cream does – you'll never see another Latina playing a blonde WASP scientist in a superhero catsuit these days.
This new Fantastic 4, a reboot and an origin story, isn't Chocnut ice cream. It can't even pretend to be dirty ice cream like the trailer tries to makes it out to be.
What it does want to be is a contemporary re-imagining of Marvel's longest-running superhero team. Set in contemporary New York, this retelling focuses on the Four before they become a team – when they were young, idealistic adventurers who make a headstrong leap into the unknown aka weird science.
It centers on four young outsiders played by Miles Teller (Whiplash) as Reed Richards, Michael B. Jordan (Fruitvale Station, Chronicle) as Johnny Storm, and Jamie Bell (Billy Elliot, AMC's Turn) as Ben Grimm. Toby Kebbell (Dawn of the Planet of the Apes) stars as Victor Von Doom, a brilliant but rebellious computer programmer and Baxter Institute student who takes on a secret government project to teleport to an alternate and dangerous universe, another dimension that resembles a primordial Earth–which means an entire planet full of natural energy resources we can exploit.
Of course the first manned trip goes horribly awry, and they find that their trip back to their own dimension has altered their physical form in shocking ways. Kate Mara (Netflix's House of Cards) as Sue Storm was also transformed during the accident because she had to remotely trigger the sequence to bring back the guys. Talk about collateral damage.
Reed, Johnny, Sue and Ben begin to exhibit unique physical conditions endemic to the classical comics characters: Reed can stretch his body into extraordinary shapes; Johnny can light himself on fire; Sue can render herself invisible and create powerful force fields; and Ben has transformed into a six-foot eight, thousand pound rock creature.
Their lives upended, the team must learn to harness their new abilities and work together to save Earth from the now-transformed and unexplainably sociopathic former friend and teammate Von Doom.
By now you've likely heard or seen the numerous harsh reviews and the dissing disguised as snide critiques. Memes abound. Cruelty rules.
Let me join my voice to the chorus: they're all spot-on. Every bad thing about this movie is true.
Sure, some of the posts might be too punitive while others try to spread out the blame between the studio, the producers, and the poor screenwriters and of course director Josh Trank–who made such a faux pas on Twitter dissing his own movie that it probably deflated even the rocks from The Thing's abs.
They all pretty much amount to the same equation and results. Bad word of mouth + bad reviews = fantastic box office flop. A mere US$26.2 on opening day in US theaters might just mean the end of this "re-imagining."
And quite deservedly so. There are holes in this narrative where The Thing could step through, Billy Elliot-ing his way and spouting catchphrases. The pacing is all setup that you wish something would happen (a freak fire, a  lab accident, a plane crashing into the research facility) to alleviate the boredom of watching scientists "work" and try to cajole some relationship friction from the only babe on the staff.
It's a waste of thespian talent, too, because as anybody who's watched the lead actors' other projects as in Netflix's House of Cards, the art house guns of Whiplash, or even the excellent "Chronicle" by director Trank himself, will indicate that these are excellent young Turks who can act and, if you give them enough good navigation and guidance, will deliver a stellar performance.
As someone who relaxes by watching really bad creature movies featuring giant snakes or alligators or spiders and chuckling at the absurdity of it all, I tried to sweep all of the horrid setup under the mental table as I was watching this to wait for the big payoff at the end: the battle against Dr. Doom.
Which is really the most unforgiveable thing to me: that boss battle was rushed and skimmed over. In a superhero movie it's like hustling out an unwelcome, overstaying relative. Sure you want to do it but it's just not polite to. It's even more taboo in Asian societies.
And that's where it got personal for me, because the filmmakers didn't even feel the need to be polite to the viewers by pretending to be courteous and trying to give us a semblance of what a summer movie should be. In the end, I couldn't even give them an A for effort.
Having said that, there are quite a few isolated things that you can still dig in this movie, much like finding actual pork in a can of pork and beans. So if you really must go see this movie and fork over your money to see director Josh Trank's malformed cinematic baby I gotta warn you that there are few joys to be had, as they appear below.
Just reminding you that I didn't say what little of the good stuff there is can save it. No Chocnut ice cream for you.
8. Rock Hard Abs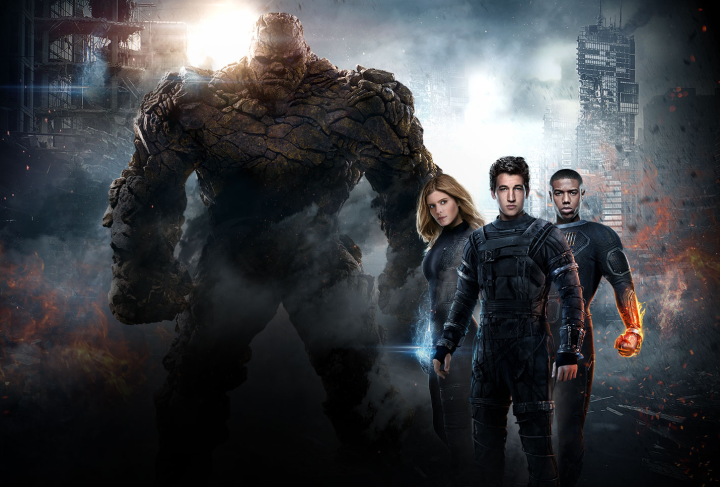 At least Michael Chiklis got to keep his pants. This poor guy was deprived of his family rocks along with his dignity. Do you think he misses his Li'l Bens in his dreams?
7. Body Horror (Reed Richards Version)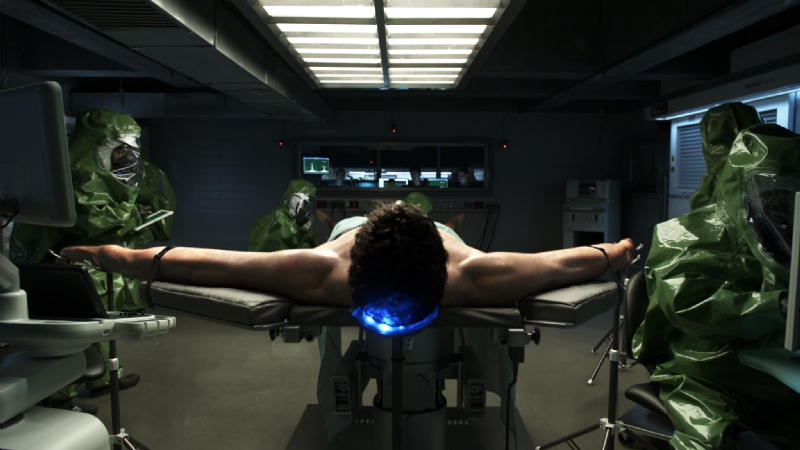 This is why you never show Reed Richards in long form sans the suit. Oh, the humanity; oh, the elasticity!
6. The Black Vulcan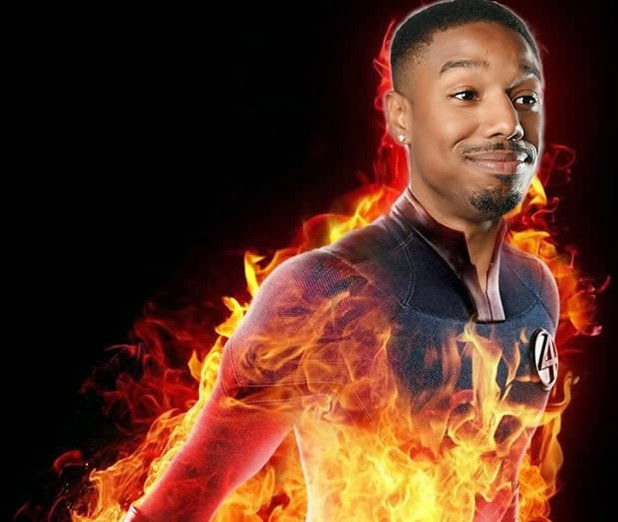 Sorry, we meant a black Human Torch. Aka the black guy playing the white dude who's on fire.
5. Gnarly Alien Dimension Landscape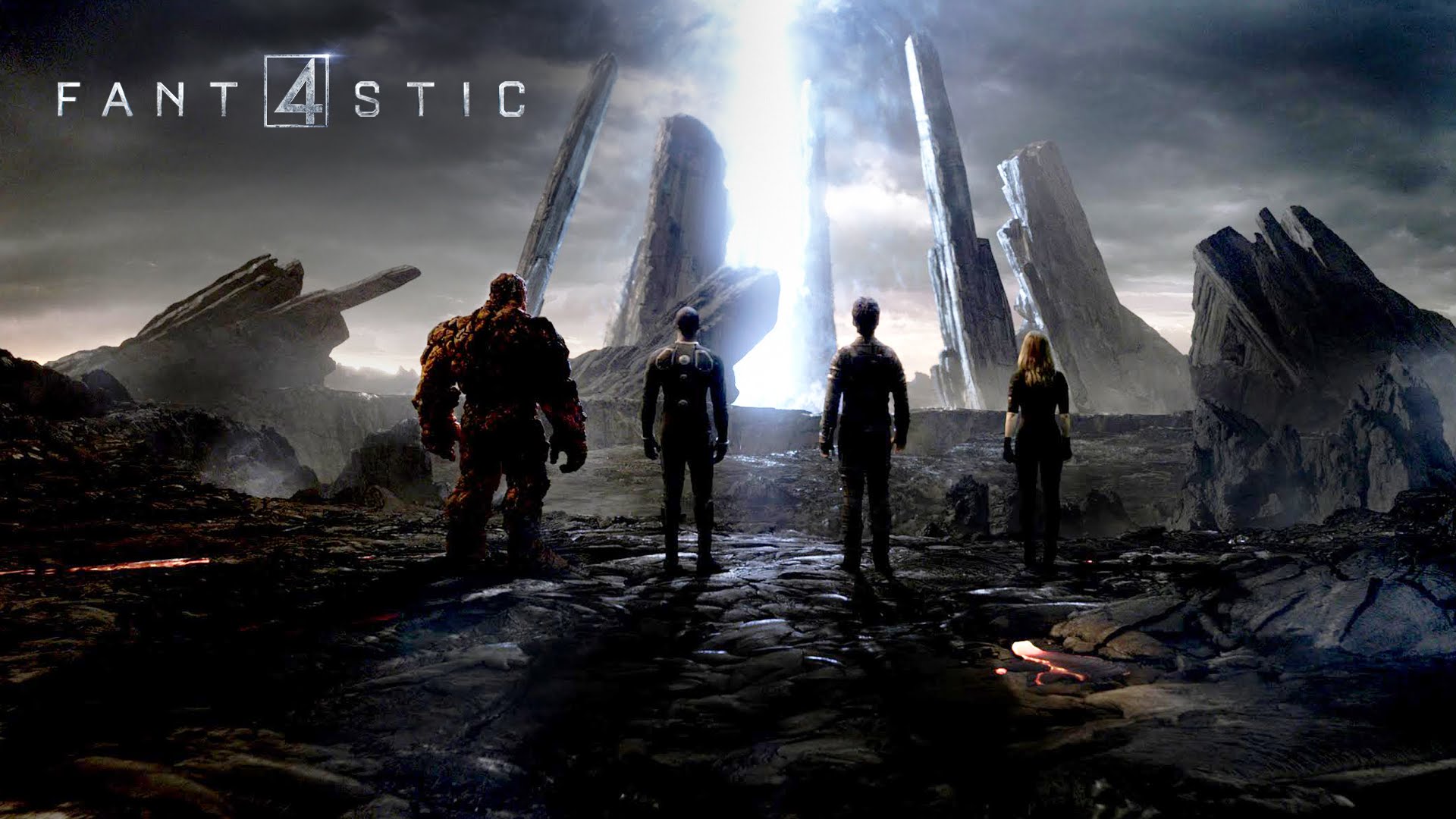 What's over there? Alternative energy, bitches! Oh, and rocks. Lots of intelligent rocks.
4. More Body Horror (Dr. Doom Version)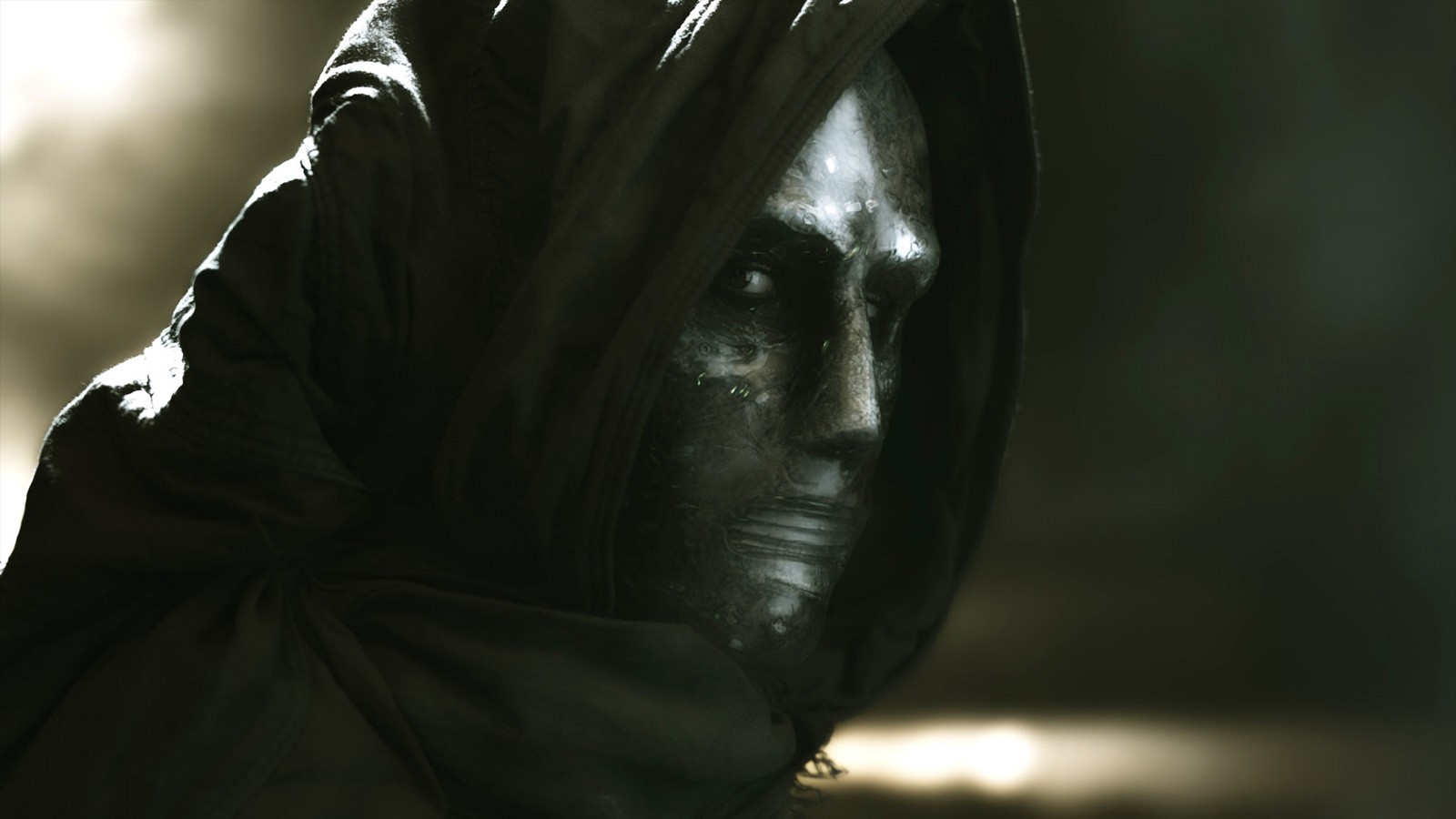 Hey, at least you still have a PhD, doc. Nobody and I do mean nobody can take that away from you. On the upside, dozens of metal songs may be inspired by this image alone.
3. Kate Mara's Hips
If you've ever seen her, ahem, off-the-books work with Kevin Spacey in House of Cards, you know those hips don't lie.
2. Clobberin' Time!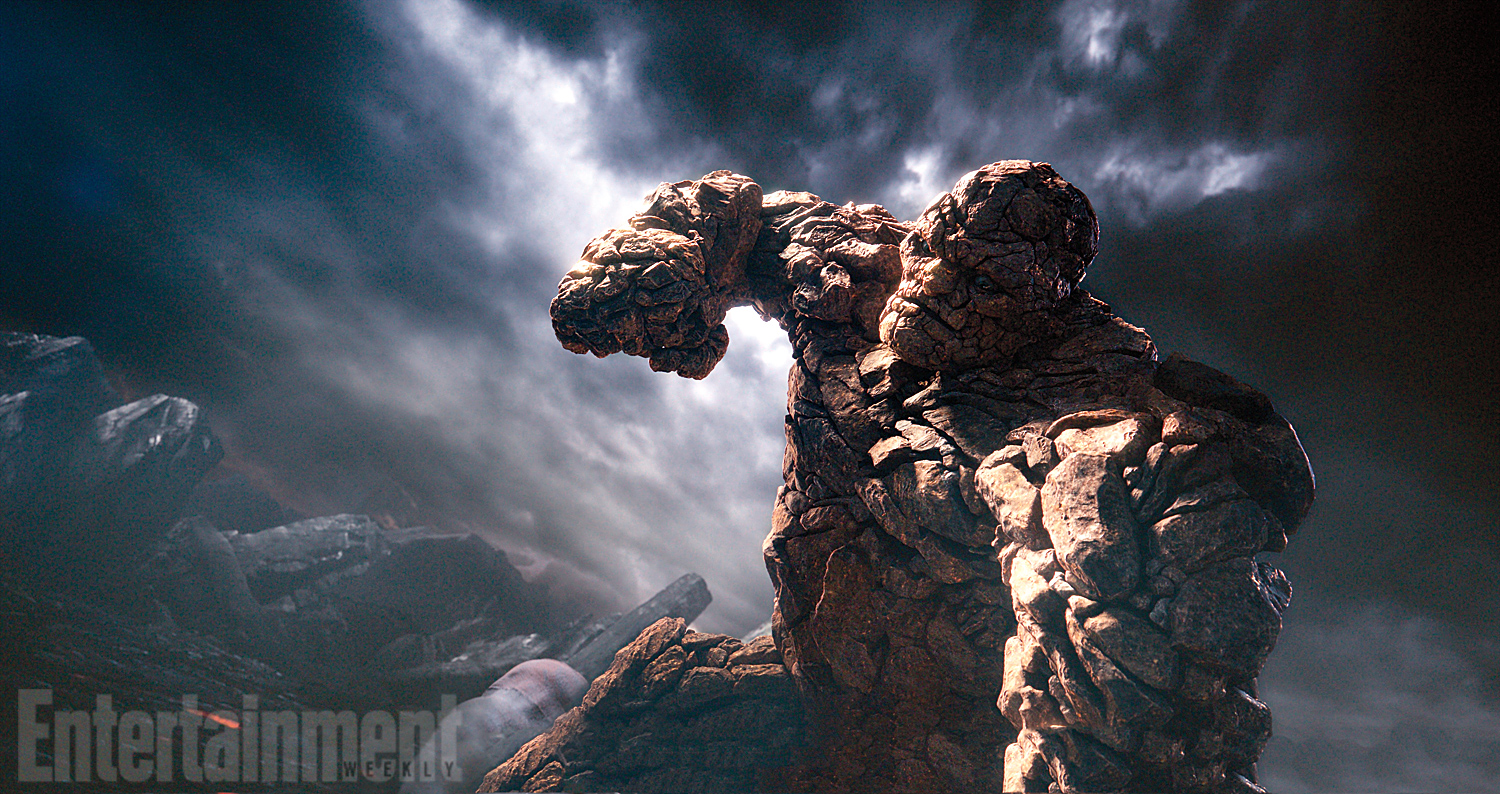 What action there is can be enjoyed. Said enjoyment may vary.
1. Science!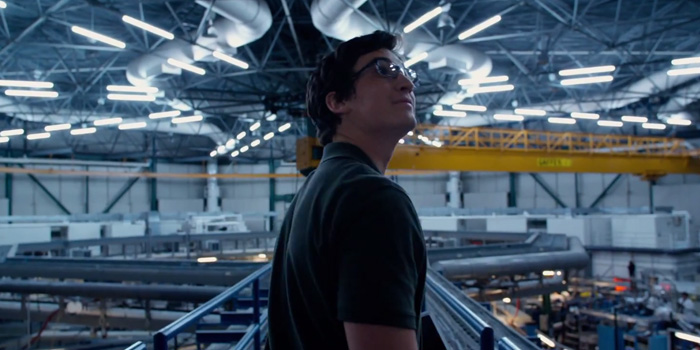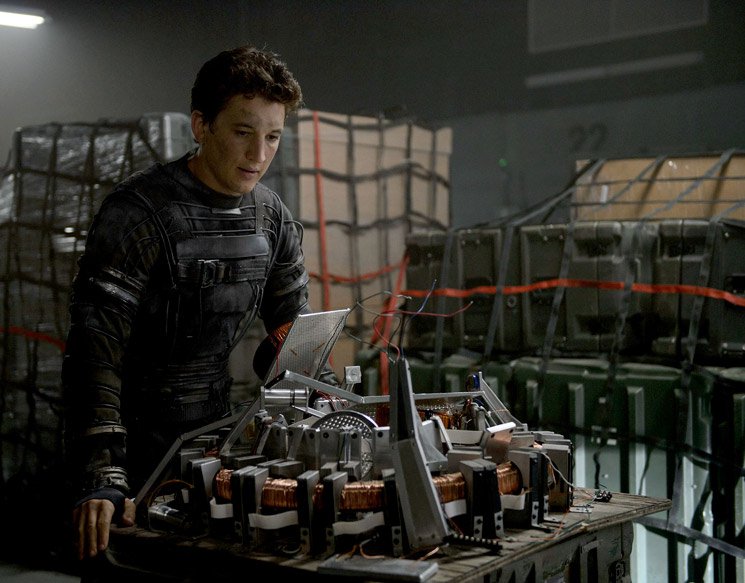 There's a lot of math, physics, and science in action. Which is really shorthand for lots of writing on blackboards, plenty of tablet fingering, and the occasional macho welding scene set to dramatic orchestral music. At least the lab and the dimensional transport look smooth and shiny and slightly steampunkish.
Catch FANTASTIC 4, now screening in Metro Manila theaters.

All photos courtesy of 20th Century Fox.