Before there was Candy Crush and Neko Atsume, the RPGs, and social media, all we had were the streets—yup, the entire stretch of it, our neighbors and classmates (a.k.a. real people!), and actual playthings we can touch, kick, grab, and throw.
Here, a trip down memory lane on the best games of our childhood:
Patintero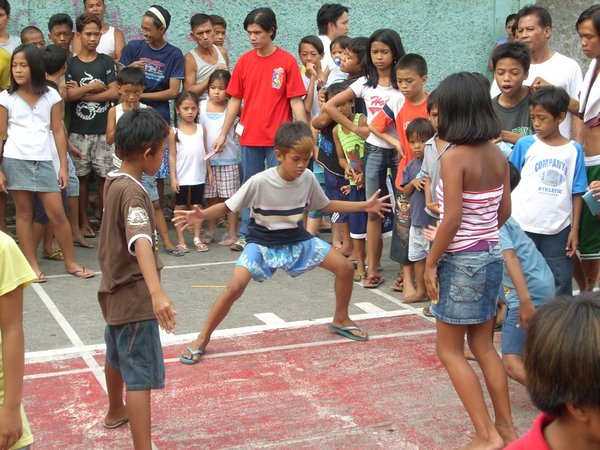 All we needed was a space with horizontal and vertical lines to mark the spots of the 'mother', the patotot, and other prime patintero playing positions. To win, we had to have the agility and a good diskarte especially when tricking the bantay, and cross all the lines and get back to the starting point—all without being tagged by the opposing team.
Bahay Kubo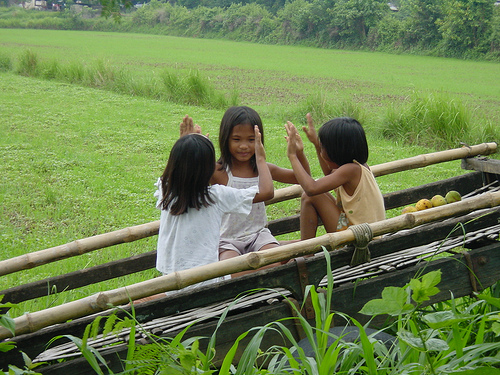 It's the local clapping game that can be played by two to four people, and can be conducted anywhere, from the classroom to the rice fields. It requires memorization and concentration, because we had to chant the song lyrics while remembering when to switch clapping partners, right on cue.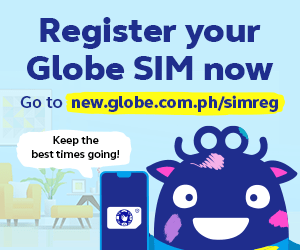 Teks
Back in the day, having a thick stack of teks in our possession makes us feel so proud and powerful. After all, didn't we use these miniature cards as betting currency?
The best part was flipping these teks in the air in various techniques we've come up with along the way.
Agawan Base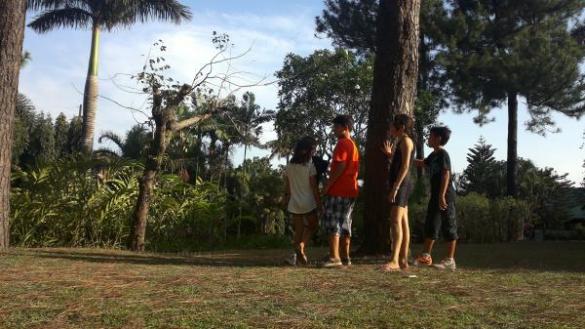 It's usually the game we played in school as the ice-breaker or at org GAs in college. It's especially fun when there's a big open field to run around in! We used trees back then as our "bases" and all our physical strength to keep our opponents off it.
Piko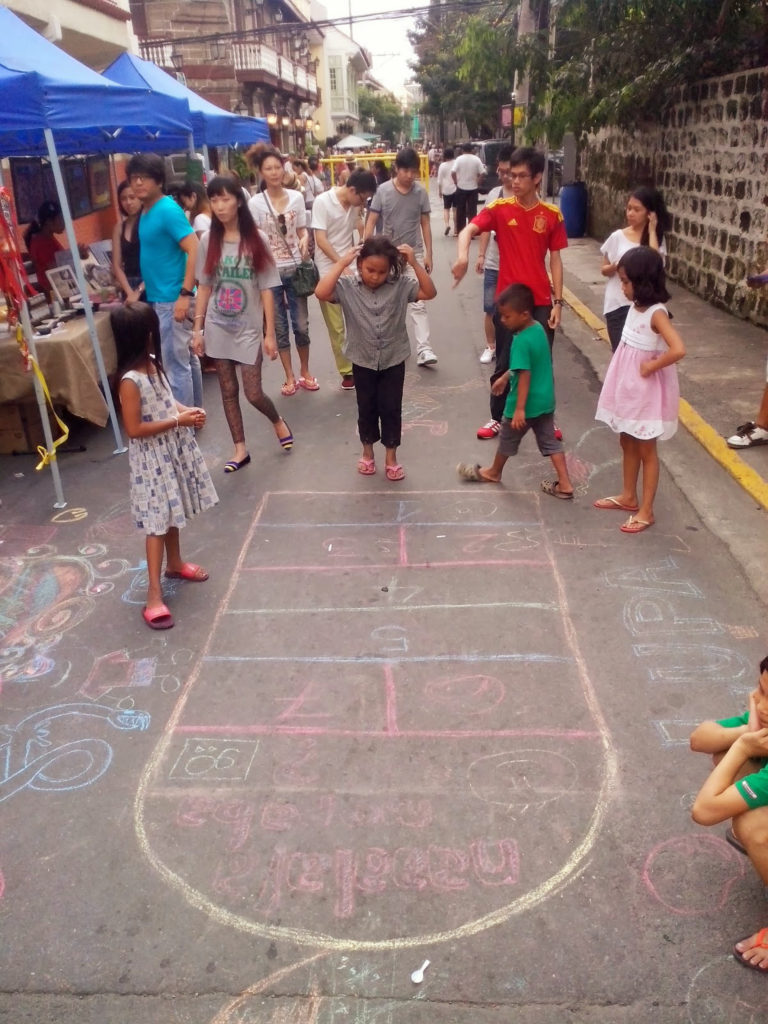 Similar to hopscotch, we usually lined the roads with chalk or a broken clay pot. Then we'd hop on one foot, move the markers as we progressed, and all while trying to avoid the marked lines. It was a fun game to play and watch from the side lines, too.
Sungka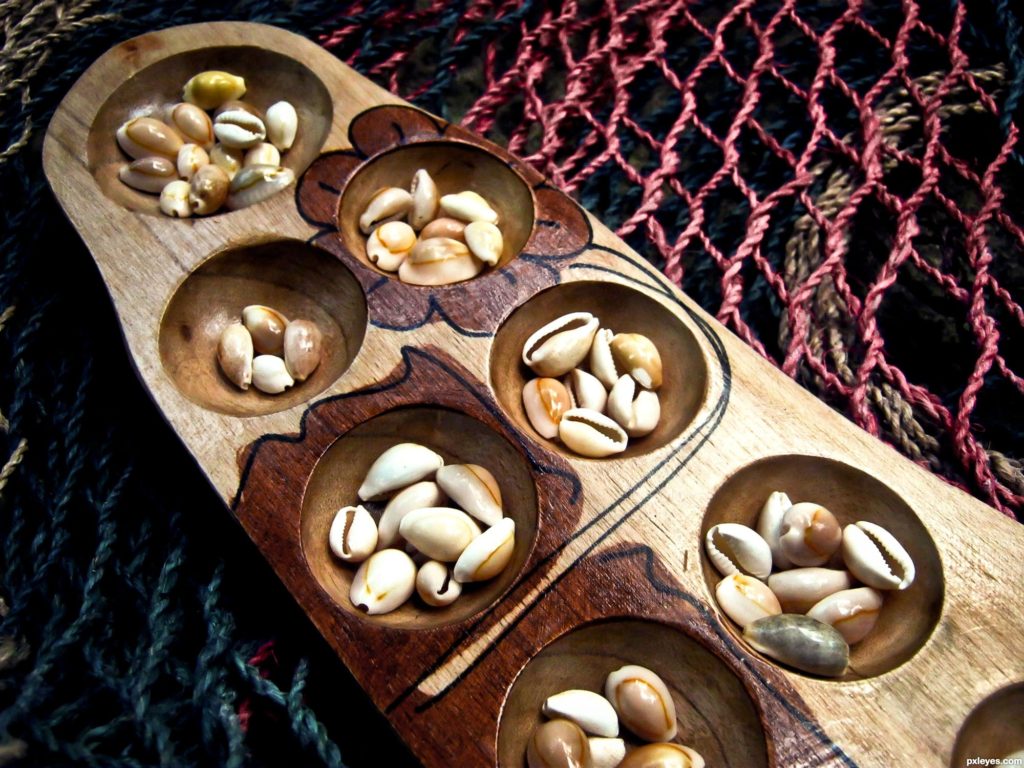 This game is usually what we played on lazy afternoons or when it was brownout at night and all we had were dim candle lights. It's a simple game that's played with native materials—a wooden sungkaan and shells. The goal is to have the most shells in your "home base".
 Chinese Garter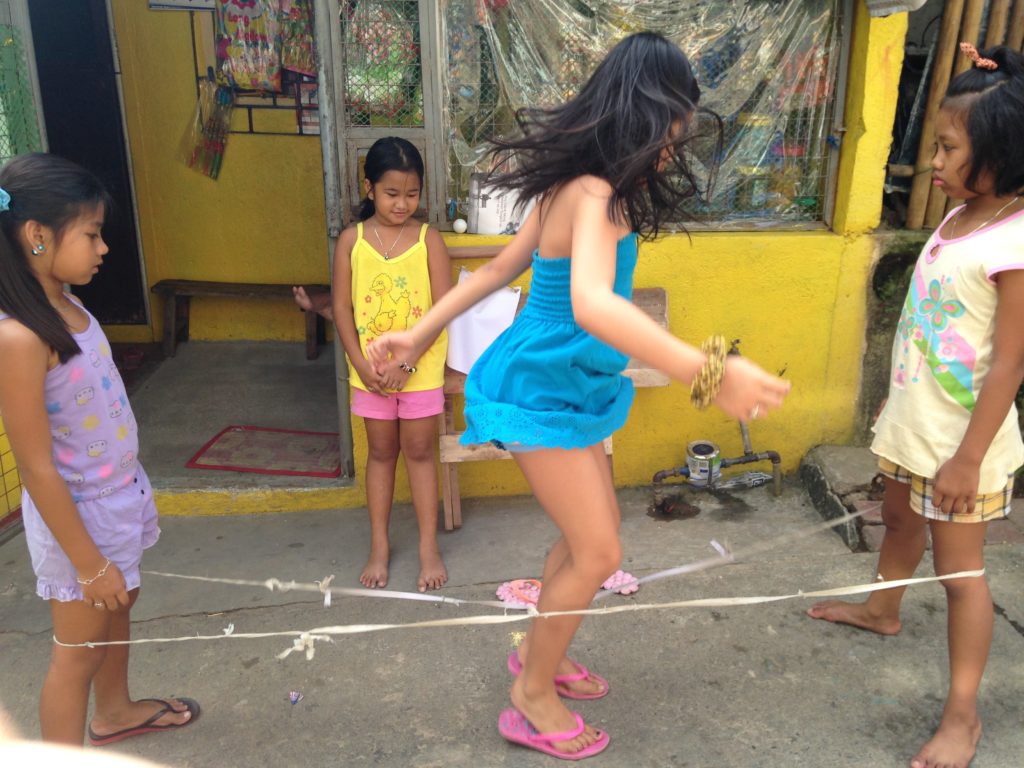 A game that's so physically intense it could probably be considered a workout alternative if played by grownups today.
It was always an exciting game to play, especially when we'd get to the part where the garter's at armpit level—and still we're able to fly high and advance to the next stage!
Sipa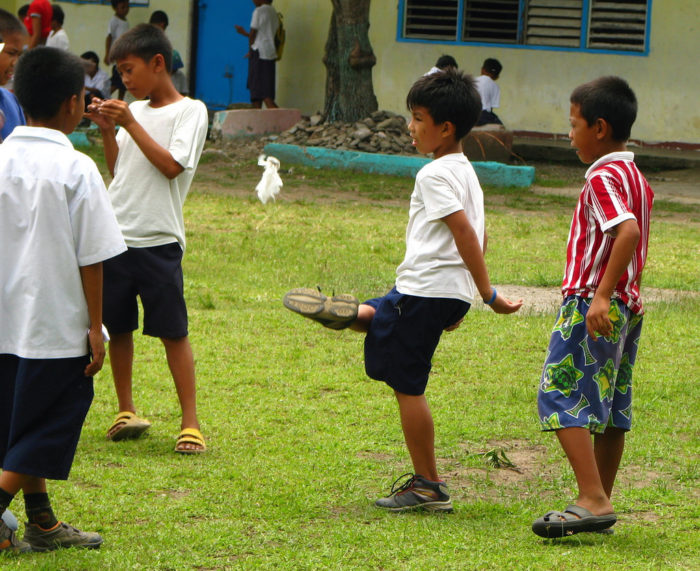 What could be more inventive than a sipa? It's made with a tansan with colorful strings inserted through a makeshift hole in the middle. The goal is to keep it in mid-air for as long as possible, using only our feet and elbows.
The amazing part is when we'd come up with superb 'moves' that made us feel like we're competing in the Olympics.
What other games do you remember? Share them with us below!