Today, "Guinness" has been trending on Philippine social media after the Guinness World Records (GWR) debunked a claim made by a supporter of presidential candidate Ferdinand 'Bongbong' Marcos Jr. A Facebook page named "Bbm-Sara Uniteam Headquarters Northern Luzon, Crown Legacy Hotel Baguio" claimed that a UniTeam gathering is the "longest motorcade." Under the post, the official Facebook page of the Guinness World Records simply commented: "This information is incorrect", garnering tens of thousands of reactions within hours. On Twitter, the organization candidly added: "not here to waste anyone's time."
not here to waste anyone's time https://t.co/kuBdlMswoA

— Guinness World Records (@GWR) March 30, 2022

Here are some of the actual Guinness World Records that Filipinos hold as of writing:
Longest commute for a city
LOOK: Long line of commuters at the EDSA Busway in Monumento, Caloocan City this Tuesday morning.

Commuters endure long lines just to get to work everyday. @ABSCBNNews pic.twitter.com/m3U49jq9UV

— Jervis Manahan (@JervisManahan) June 14, 2021

Have you ever been frustrated by the long commuting hours in our country? We actually hold the record for longest commute time for a city. According to a 2015 study by traffic app Waze, commuters in Manila spent an average of 45.5 minutes on a one-way journey in the city. While this record was made in 2015, heavy traffic and difficult commute experiences in the Philippine metros remain ever more prominent over the last few years.
See the record on the Guinness World Records website.
Largest human rainbow
On a more (literally) colorful note, the Polytechnic University of the Philippines made history after they created the largest human rainbow in 2004. The event had 30,365 participants shaping a rainbow at the Quirino Grandstand.
See the record on the Guinness World Records website.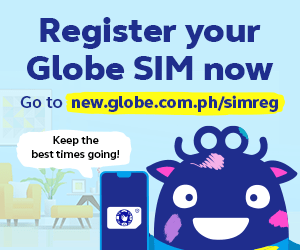 Longest barbecue
Can you smell what's cooking? Filipinos set new record with 8,000 m (20,246 ft) barbecue: http://t.co/SYz1WkWvPc pic.twitter.com/cakbeuJM8F

— Guinness World Records (@GWR) April 22, 2014

Filipinos are certified food lovers, and one of the dishes we have in abundance is grilled food. And in 2014, the people of Bayambang, Pangasinan created the longest barbecue measuring 8,000 meters. There were 8,000 1m-long grills connected to each other, where 50,000 kilogram worth of fish were cooked. They made the record attempt in celebration of the 400th anniversary of the city during the Malangsi Fish-tival.
See the record on the Guinness World Records website.
Most different dishes on display
Another food-related record would look like heaven to foodies, especially cheese lovers! In 2009, Kraft Foods Philippines held a promotional event for their cheese product, where they displayed a total of 5,845 different dishes. Each dish used Kraft's cheese product as an ingredient.
See the record on the Guinness World Records website.
Largest Zumba class
Seeing too much food? Maybe it's time for some exercise, like the largest Zumba class held in Camarines Sur. In 2018, the local government gathered 13,350 people for a Zumba class as part of the Kaogma Festival. Professional Zumba instructors were on different stages to lead the class. Mandaluyong previously held this record with 12,975 participants, and before that was Cebu with 8,232 participants.
See the record on the Guinness World Records website.
Longest massage chain
Congratulations to Boracay Island "Longest Massage Chain" Guinness World Records. @pnp_region6 @pnp_aklan @pnpdpcr pic.twitter.com/huTjskOXby

— Malay Municipal Police Station (@BoracayPolice) June 29, 2015

Shoulder rubs, anyone? Filipinos also hold a record for this in the form of the longest massage chain! In 2014, on the beaches of Boracay, The Philippine Association of Licensed Massage Therapists had 1,600 participants in a loooooong line of people massaging each other's back.
See the record on the Guinness World Records website.
Largest Papal crowd
Timeline: Pope John Paul II in the Philippineshttp://t.co/HzbGmcxG8n | @Inq_Researchers pic.twitter.com/gDsBYDGD13

— Inquirer (@inquirerdotnet) April 26, 2014

It's no secret that the Philippines is a largely Catholic country, with more than 80% of its population being Roman Catholic. That's exactly one of the reasons why Filipinos flocked to the Papal Mass held by Pope John Paul II last 1995. An estimate of 4 to 5 million people were said to be present at Luneta Park during the pope's visit.
See the record on the Guinness World Records website.
Greatest robbery of a government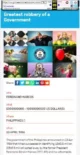 This is perhaps one of the most infamous records that a Filipino has held. In 1986, the Guinness World Records named late dictator Ferdinand Marcos for the greatest robbery of a government. GWR cited the Philippine government for identifying USD 860.8 million worth of stolen wealth. "The total national loss from November 1965 was believed to be $5–$10 billion," the website read.
The page was taken down from the Guinness World Records website in March 2022. According to a statement from Guinness World Records on Twitter, they are reviewing the title and re-examining records to ensure they are up to date and accurate. They are also checking if the record has been broken or not. The organization also emphasized that this move to review was their decision alone and that they "do not dispute this record as a historical fact, nor are we disputing that we monitored the record title and published it in our books and online."
You can still see the record via the archive website Wayback Machine. The page was active until March 9, 2022.
Follow us on Facebook, Twitter, Instagram, Tiktok, and Youtube for the l8est entertaining, useful, and informative lists!