A fresh, new month is upon us once again and that means new series and movies to binge on Netflix. Whether you're in the mood for romance, drama, or even thrillers, there's something for everyone out there. What's new on Netflix for April 2022? Check it out!
Note: All dates are subject to change without prior notice. 
Our Blues (April 9)
Romance is sweet and bitter — and life riddled with ups and downs — in multiple stories about people who live and work on bustling Jeju Island.
We're counting down the days until we see real-life couple Kim Woo Bin (Uncontrollably Fond) and Shin Min Ah (Hometown Cha-Cha-Cha) in one drama. They both star in Our Blues, a drama following the lives of a group of people in Jeju Island. Shin Min Ah is the female lead opposite Lee Byung Hun (Squid Game) while Kim Woo Bin finds a love story with Han Ji Min's (Rooftop Prince) character. By the looks of it, Our Blues has got that sleepy seaside town vibe, and it looks a lot like Hometown Cha-Cha-Cha's Gongjin. Honestly, we can't wait.
Heartstopper (April 22)
Teens Charlie and Nick discover their unlikely friendship might be something more as they navigate school and young love in this coming-of-age series.
Charlie and Nick's timid friendship blossoms into an unexpected romance, and with it comes the journey to self-discovery and acceptance. If you're in the mood to watch two awkward teenagers fumble their way through their feelings and into a relationship (a.k.a. a super authentic depiction of young love), this series is for you. Heartstopper is based on a novel of the same name by Alice Oseman.
Here's How You Can Visit the World of Regency London in Netflix's Villa Bridgerton in QC
Here's How You Can Visit the World of Regency London in Netflix's Villa Bridgerton in QC
Meryl Medel | Mar 22, 2022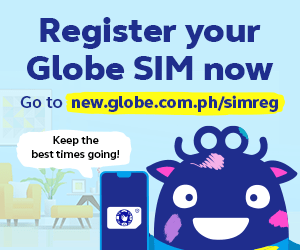 Choose or Die (April 15)
Tempted by a chance to win unclaimed prize money, two friends reboot a mysterious 1980s video game and step into a surreal world of next-level terror.

Spice up your summer with this British horror film starring Asa Butterfield (Sex Education), Iola Evans (The 100), and Kate Fleetwood (The Wheel of Time). The film is a classic thriller where the characters find themselves trapped in a situation where they have to fight for their own lives. In this case, two friends are transported into a mysterious 1980s game. If you like movies with high-stakes drama and a high body count, this might just be your summer film.
Along for the Ride
The summer before college, studious Auden meets mysterious Eli, and — on nightly quests — he helps her experience the carefree teen life she was missing.
Netflix is dishing out movie adaptations for YA novels one after another but we're not complaining. This time, it's Sarah Dessen's bestseller — Along for the Ride. It's a coming-of-age summer-before-college whirlwind romance between Auden and Eli with the sleepy town of Colby as their playground. But before both of them could fall completely in love with each other, they have to sort a few personal things out. We're just grateful that after To All The Boys, we have another epic YA adaptation to look forward to.
The In Between (April 8)
After losing the love of her life in a tragic accident, a brokenhearted teen begins to believe that he's sending her signs from beyond the grave.
Feel like you need a good cry? Let this love story be the catalyst for your tears. Tessa (Joey King) meets Skylar (Kyle Allen) and they hit it off. Unfortunately, the pair get involved in an accident that took Skylar's life but left Tessa alive. Reeling from the grief, Tessa starts to search for answers and eventually finds proof that Skylar is in the "in between," trying to connect with her. She goes on a journey to get that much-deserved closure their relationship needed.
Tomorrow (April 1)
Made half-human and half-spirit by accident, a young man joins a company of grim reapers in the underworld to carry out special life-saving missions.
In the mood for supernatural fantasy K-dramas? Tomorrow is about a group of grim reapers whose objective is to save suicidal people. Choi Joon Woong (Ro Woon) is a half-human, half-spirit young man who decides to join their crisis management team. This series is based on a webtoon of the same name by Ra Ma.
Bubble (April 28)
In an abandoned Tokyo overrun by bubbles and gravitational abnormalities, one gifted young man has a fateful meeting with a mysterious girl.
As one comment put it, Bubble is a "team-up of one of the best artists in the industry." It's directed by Tetsurō Araki, an animator who worked on Attack on Titan, and written by novelist Gen Urobuchi, who also wrote Puella Magi Madoca Magica. Takeshi Obata (who worked on Death Note) made the character design and Wit Studio (who previously also worked on Attack on Titan) animated the movie. To top it all off, Japanese singer Eve sings the opening theme. Bubble is about a world where gravity has broken and Tokyo is cut off from the rest. One day, Hibiki plummets into the gravity-bending sea but is saved by Uta. Their encounter leads to a revelation that will change the world.
The Last Bus (April 1)
After embarking on a life-changing field trip, a group of whip-smart students fights to save humanity from an army of ruthless drones.
Who doesn't love a good family series? The Last Bus will give you just that. It follows a group of mismatched students who apparently survive a robot apocalypse that blasts the rest of humanity. They have to settle their differences and at the same time find a way to get to the bottom of what happened. This series stars Robert Sheehan (Umbrella Academy), Tom Basden (After Life), and an ensemble of fresh new faces.
Check us out on Facebook, Instagram, Twitter, TikTok and YouTube, to be the first to know about the latest news and coolest trends!